Studio Folklore comprises five senior year students from King Mongkut's Institute of Technology in Ladkrabang in Thailand; Lalita Kitchachanchaikul, Watcharin Pornrungruangkul, Ekburut Mee-Im, Chayakorn Phumchumphol and Sarach Kunapermisiri.
And as it happens, the Marn Marn Chair is the result of a university project, launched for the first time during Chiang Mai Design Week exhibition in 2018. With the central theme of Karn-Kra-Tum which translates in English to "to do, to perform, and to carry out" the Marn Marn chair was categorised under the topic of Vernacular, prompting exhibitors to focus their art and products on a dialect spoken around Thailand. The exhibition aims to showcase local knowledge adapted and designed to suit and respond to today's social contexts.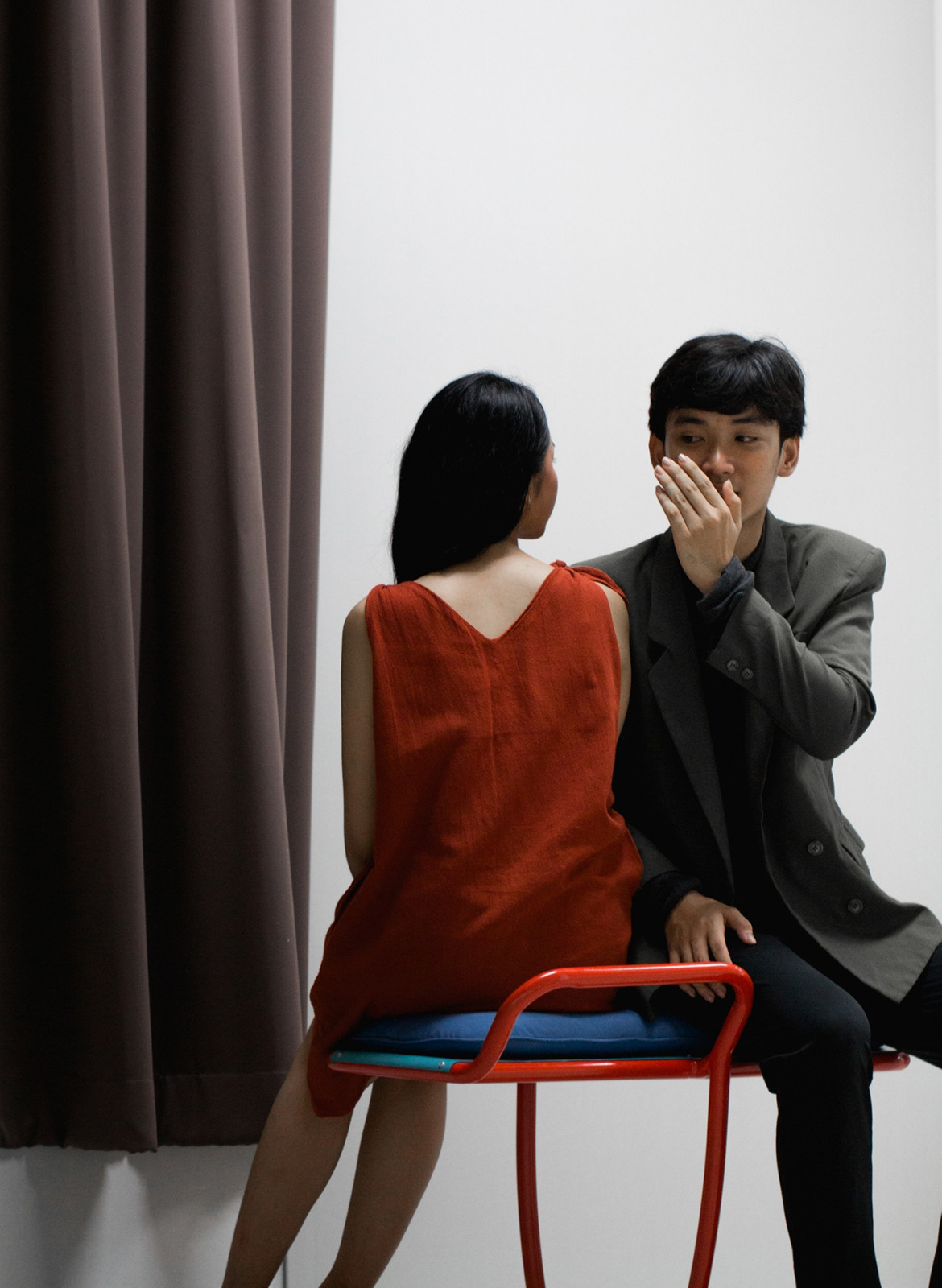 The Marn Marn chair is inspired by the Poo-Marn Yah-Marn mural by local Thai painter, Nan Bua, on the walls of the Thai Temple, Wat Phoomin in Nan province northern Thailand. Painted during the reign of the fifth monarch in Thailand in the 1800s, it quickly obtained a reputation of being called "whispering the love of the world" between husband and wife as the subjects in the painting was perceived as being slightly in physical contact.
It was this perception that drove the five students behind Studio Folklore to come up with a concept for Marn Marn Chair. With the changing social behaviour and sexual orientation in Thailand today, the students questioned whether or not the two people within the mural were, in fact, spouses – and represented this through product design. "As humans, we have the ability to create suspicion and thought amongst behaviours within the society," says Lalita.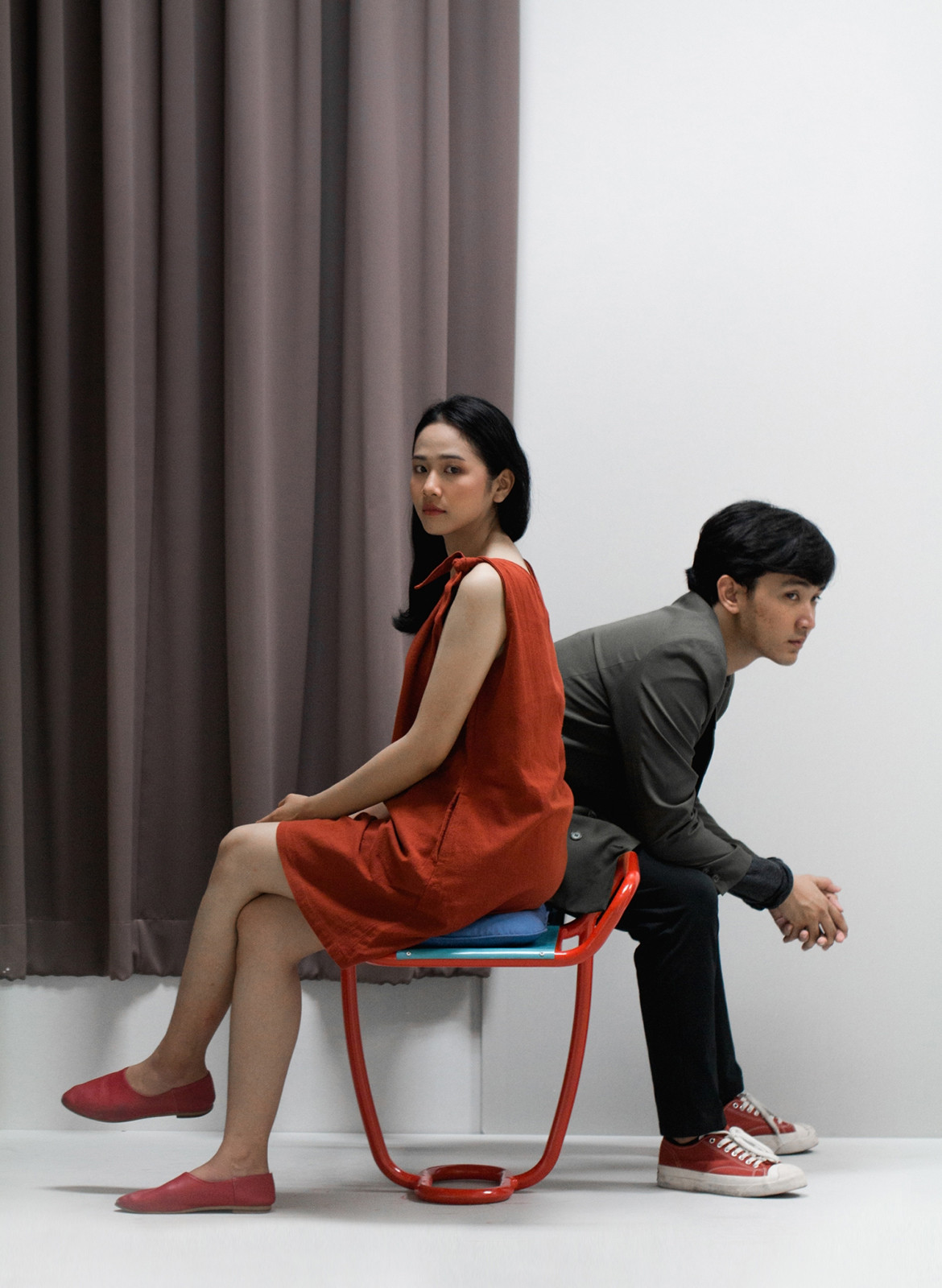 The structure of the chair is formed in a way that allows people to discover interaction and intimacy amongst friends or strangers. Sitting two people at the same time, not one, Marn Marn uses steel to form bold lines, corresponding to its initial concept. Fabric and colour were used to juxtapose the gaunt characteristics of steel.
Instead of designing the chair purely for functional purposes, Studio Folklore focused on the form and function of the chair to create new experiences for users. Following similar principles of designing for social impact, the success of the Marn Marn chair is not marked by its production, but through observation based on the user's experience and response – one that is measured through organic changes occurring when people engage with it.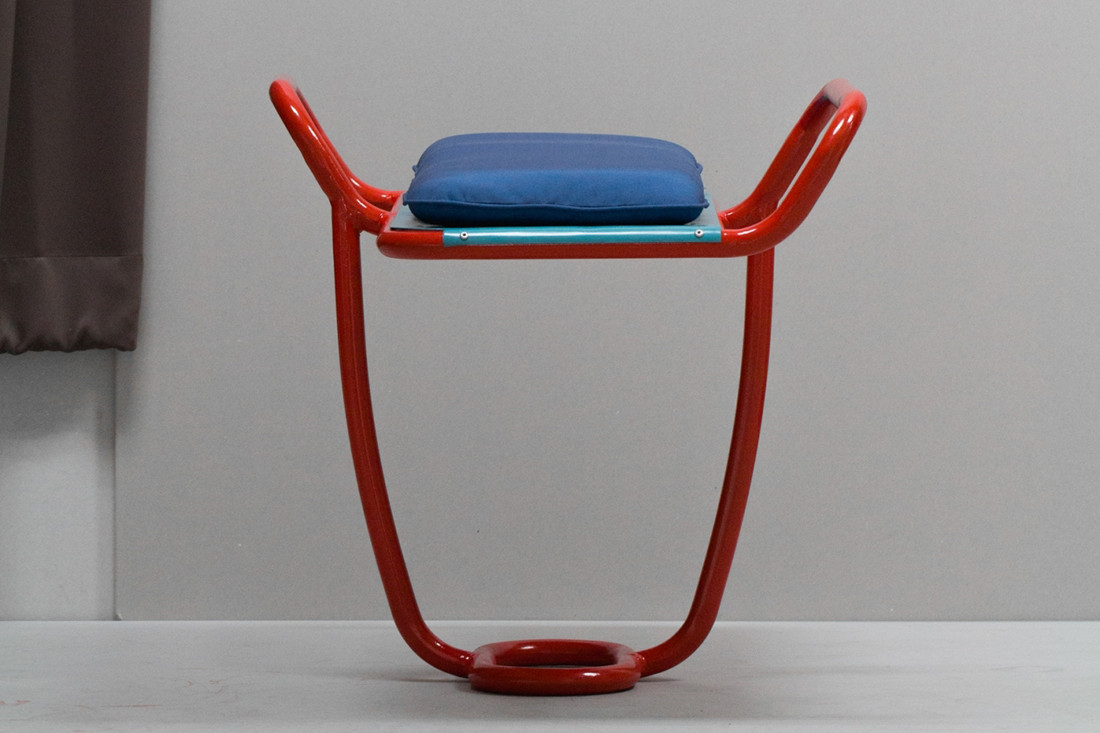 The Marn Marn chair is exemplary in its ability to balance design experimentation, social contexts and perception.
Chiang Mai Design Week
kmitlshowcase
Marn Marn Chair
behance.ne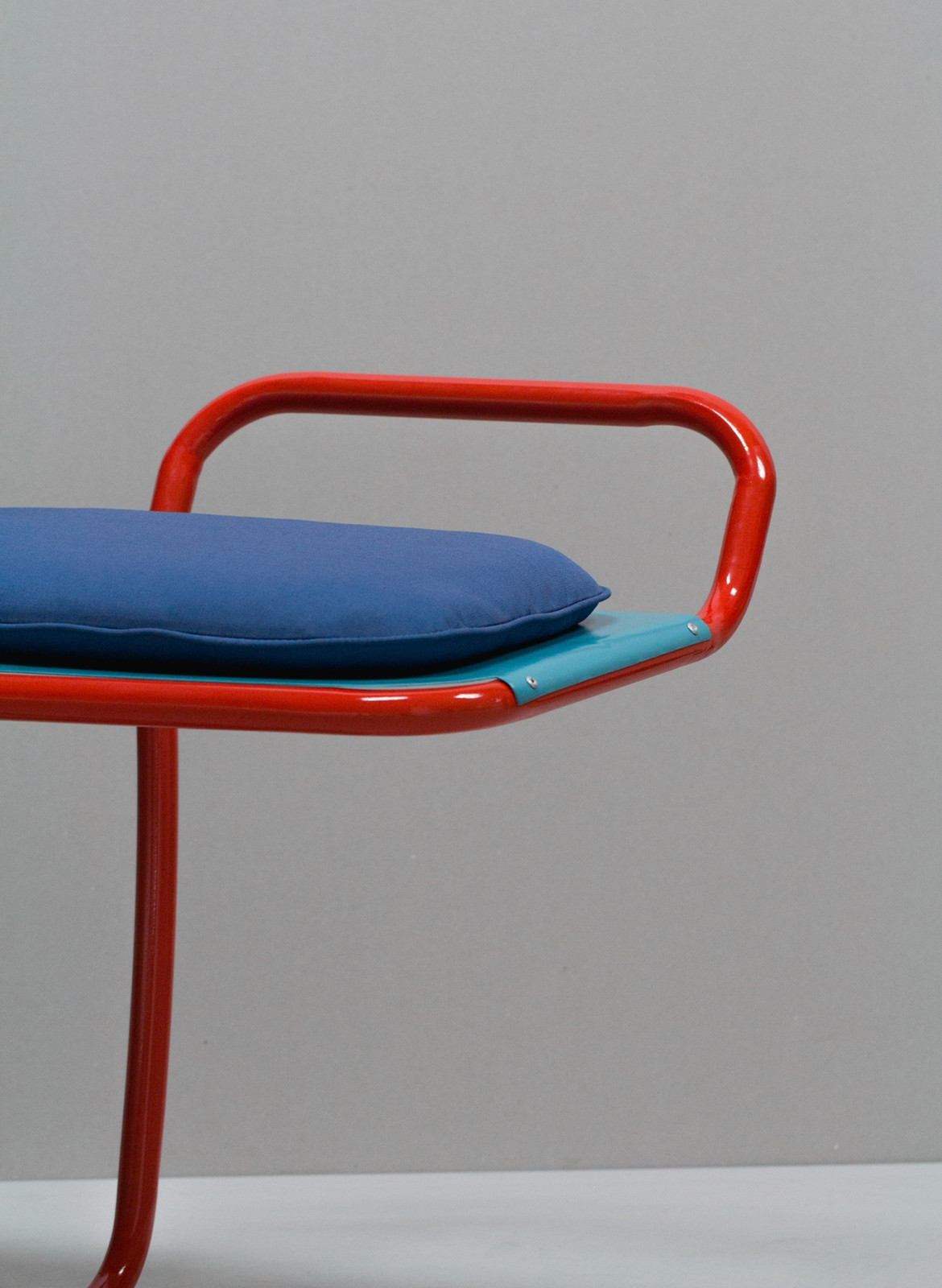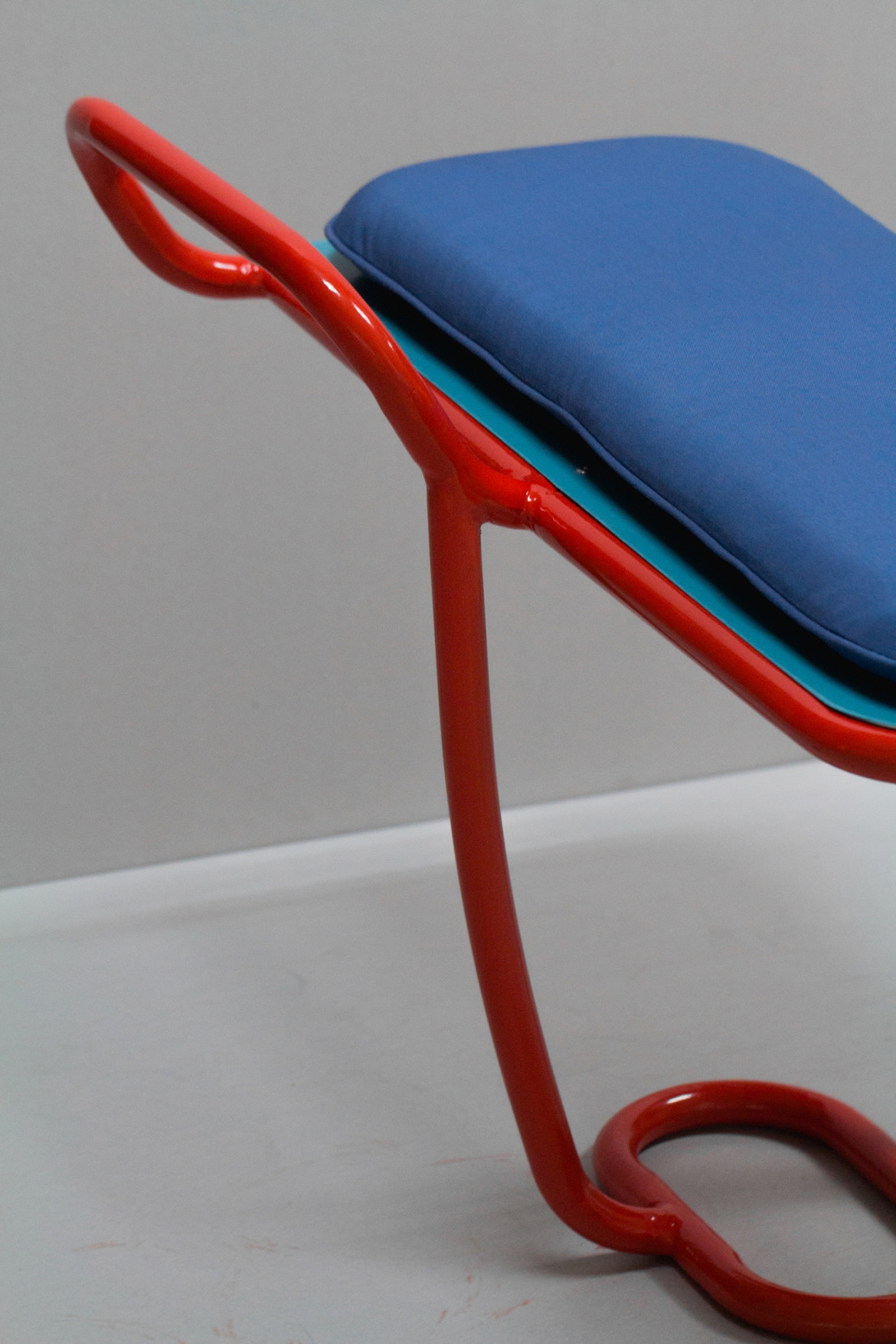 We think you might also like Framemust by Femme Atelier

Tags: Bangkok, Chair Design, Chiang Mai Design Week, Interior Design, Marn Marn Chair, product design, Thailand, Thida Sachathep, Traditional Painting
---