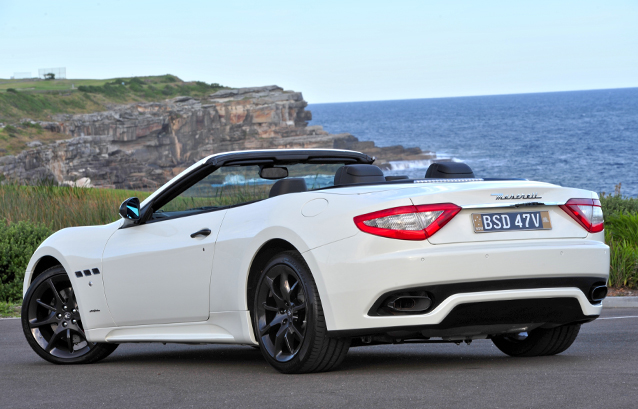 How is the design of the new GranCabrio Sport different to previous models?
Whilst the body is similar to the previous GranCabrio, it has a more aggressive front with the addition of front splitters, new unique wheel rims and a much more pronounced rear exhaust design taken from the GranTurismo MC Shift. Internally you'll see longer paddles for changing gears and aluminium Trofeo design pedals. Of course over and above this the vehicle has an up-rated Sport Skyhook suspension for better handling, upgraded more aggressive transmission software with launch control for faster gear changes and faster starts, a more powerful engine and an exhaust note to die for.
What is the best feature (aesthetic and technical) of the new GranCabrio Sport?
Technically the heart of any Maserati is perhaps its best feature. In this case the 4.7 litre V8 producing 450Hp engine. It provides more power and more torque, yet is more efficient. Aesthetic – the sum of the changes that puts some aggression in what is one of the world's most beautiful designs.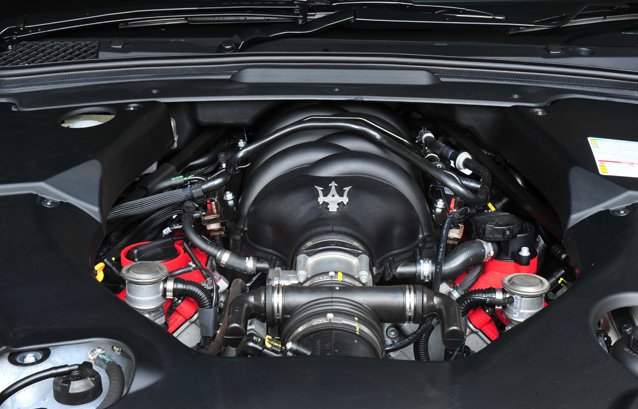 How do the models evolve?
The models adopt changes as new technology becomes available. Maserati has a wealth of technical knowhow itself, yet also the ability to draw upon technology filtered down from the Ferrari F1 program. Being an exclusive, hand-built car, it is possible to implement changes quickly and create new variants without the need to wait for new model releases.
What is your personal favourite Maserati and why?
The GranTurismo S MC Shift. It's a powerful aggressive machine, yet it can comfortably seat four (I have two children!). It has (in today's terms) a unique transmission that really puts you in sync with the car. It evokes your emotions and every day on every drive lets you just escape… it makes you smile.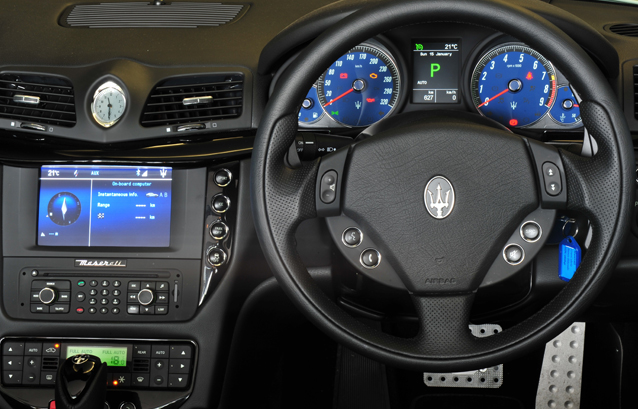 Where's the best route for a Maserati drive anywhere in the world? What about in Australia?      
Given I haven't covered every bit of the road globally it's hard to say. Nürburgring [a motorsports complex around the village of Nürburg, Germany] comes to mind though. In Australia, there is a beautiful piece of private road located north of Sydney. There is also a beautiful piece of flowing road between Ilford and Sofala in western NSW.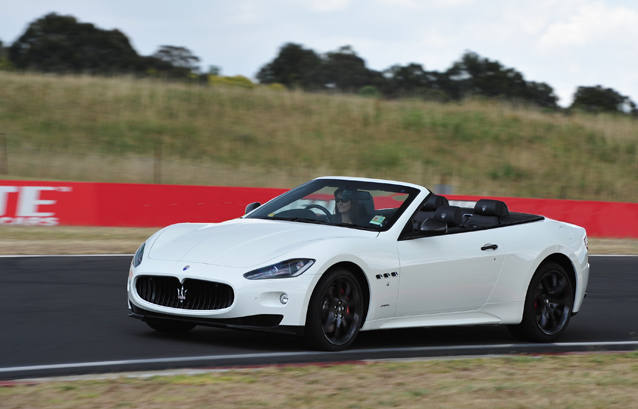 Can you share an interesting Maserati-related story?
Most people are curious as to the origin of the logo. The trident logo that sits on every car and is the logo of Maserati actually comes from the statue of Neptune, sitting above a monumental civic fountain located in Piazza Nettuno in Bologna, Italy. It was built around 1570. The trident forms the top of the staff. Bologna was the home of the first workshop established by the Maserati brothers, founders of the brand and proudly Maserati is still assembled in the area in Modena.
---