"At the time of developing the Maui collection, I had recently holidayed in the Hawaiian islands and the Island of Maui in particular. Staying in a classic Hawaiian beach shack and frequenting the café and bars in the area, gave me the opportunity to enjoy the casual, timeless, mid-century ambiance of these spaces and their modest but elegant timber furnishings," says the collection's designer Ivan Woods "I wanted to capture and interpret some of the spirit and essence of this experience in the realisation of the Maui collection, as I felt it had a commonality with some of the casual, laid back and free spirited aspects of Australian culture,"
Made from solid European oak, the offset angled lines and neat proportions of the Maui collection give a timeless and casual appeal. While embracing the sitter in comfort, Maui's design encourages a relaxing leaning back, suggesting a place to take a break.
The European oak legs and arms of the chair come in a selection of stains, paints and washes, with each variation providing a unique aesthetic. Available through Schiavello Designed with contemporary commercial and living environments in mind the Maui is available in three different configurations, the Standard, Integral and Lounger, though each chair could live happily in any indoor environments.
Schiavello
schiavello.com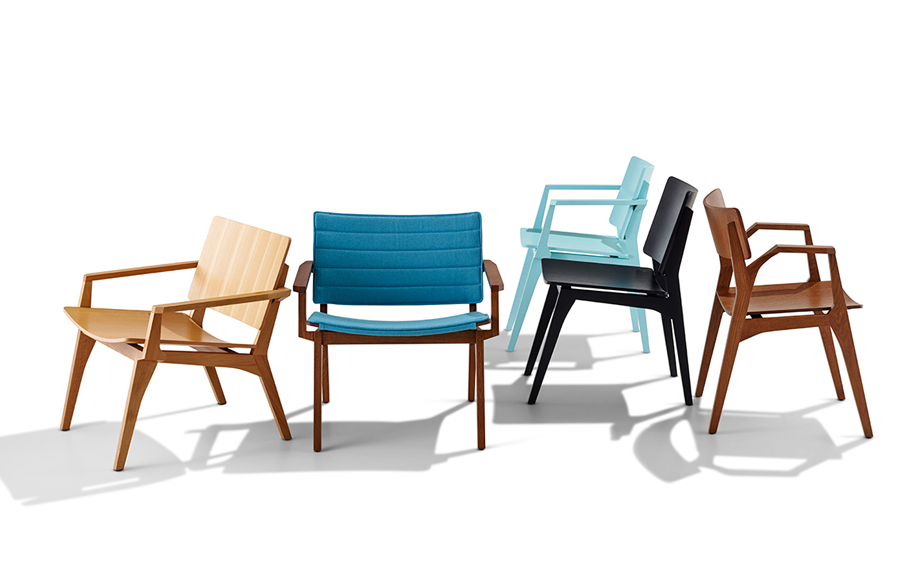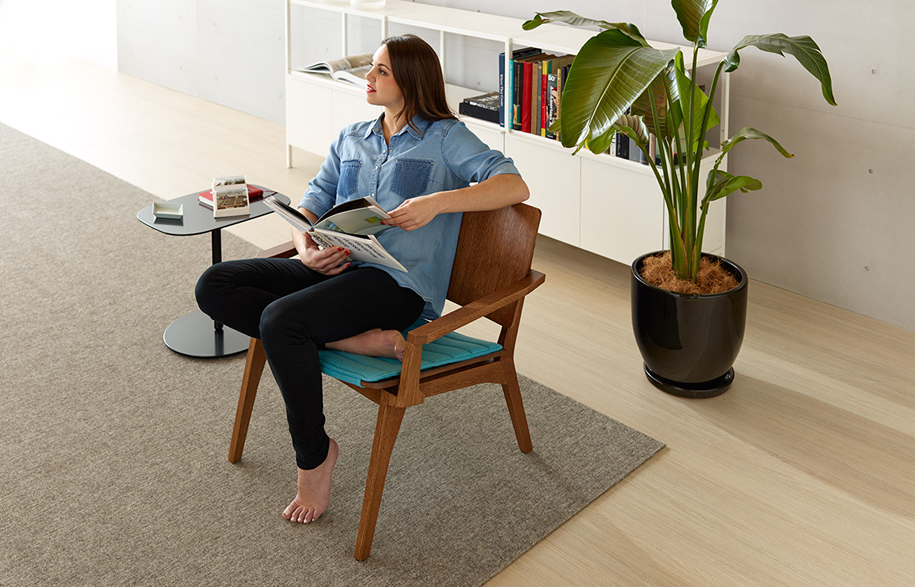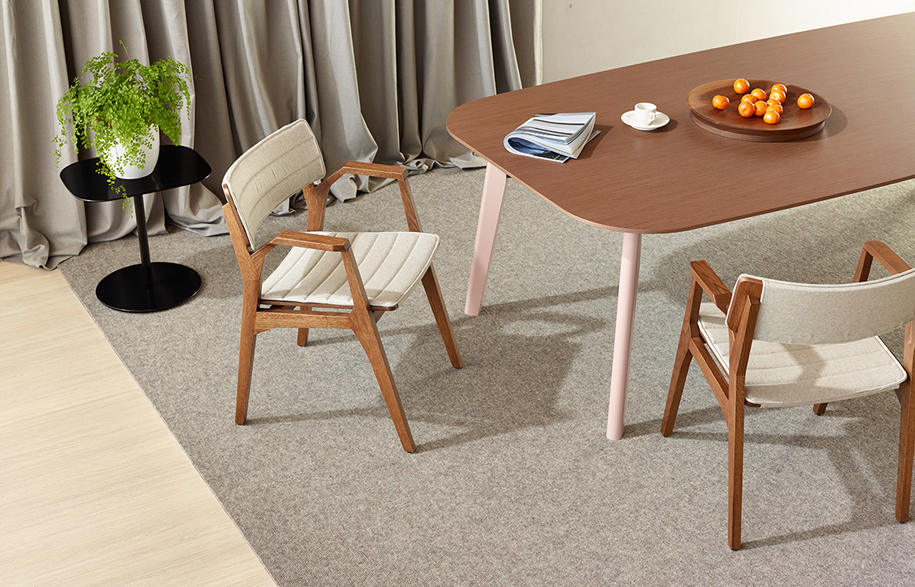 Tags: Designer Furniture
---