The table has built-in extension leaves hidden underneath the table top, allowing you to unfold the table in just one smooth pull: reminiscent of a butterfly flying out from the table. It's easy, cool and clever.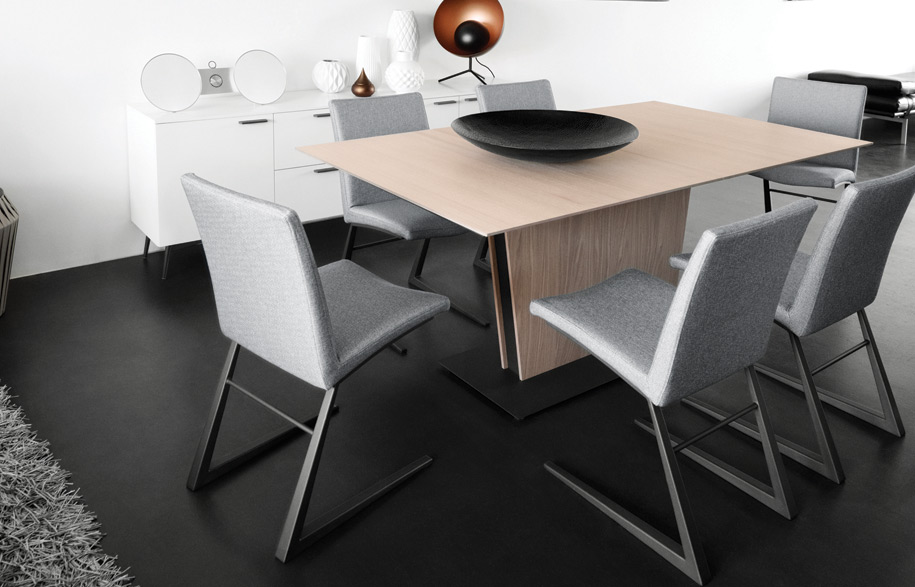 The table has a light, floating appearance with thin top plates and geometric lines in both the table top as well as the base. The ingenious design makes more space for chairs around the table as well as more leg room. As the leaf is integrated into the base underneath the table top, there is no need to store the leaf elsewhere in the home. This elegant, contemporary design will appeal to design lovers all over the world.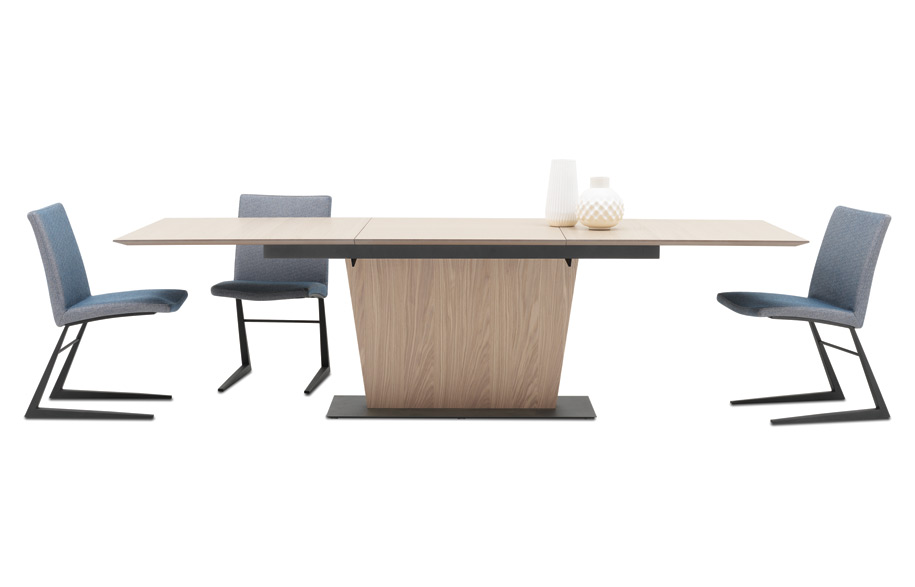 The table top and base come in white lacquered, oak, walnut or black-stained oak veneer and can be constructed in different material combinations. You also have a choice of either a light titanium or dark anthracite grey base as a contrast colour that enhances the details and gives the design a strong characteristic look.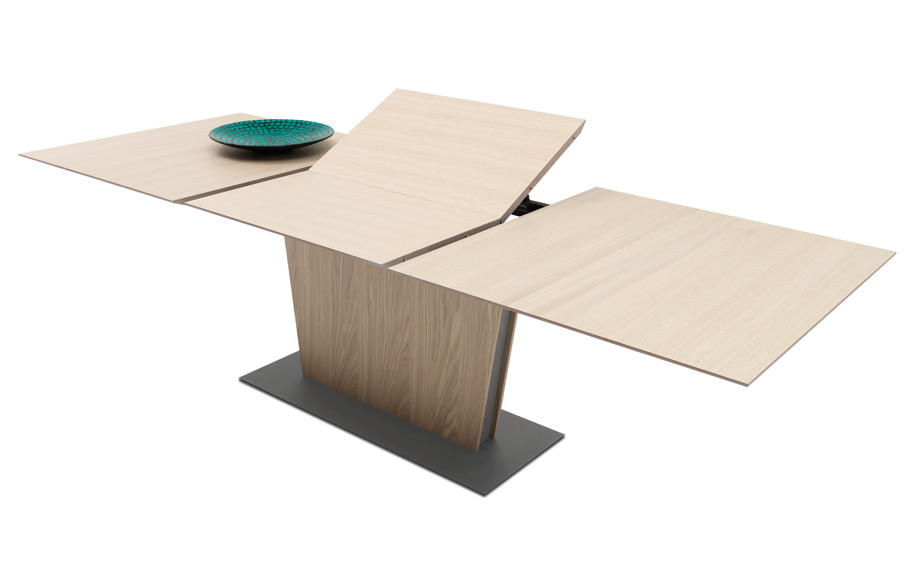 BoConcept
boconcept.com
---