To bring a splash of energy and optimism this cold season, we can look to our surfaces to bring new levels of rich colour and textural warmth to our everyday. This is where Laminex shines. This year, Laminex introduces a new classical range with a modern twist. Titled, 'Living Pigments' and 'Calm Character,' these two collections explore the depth and versatility of colours found in nature.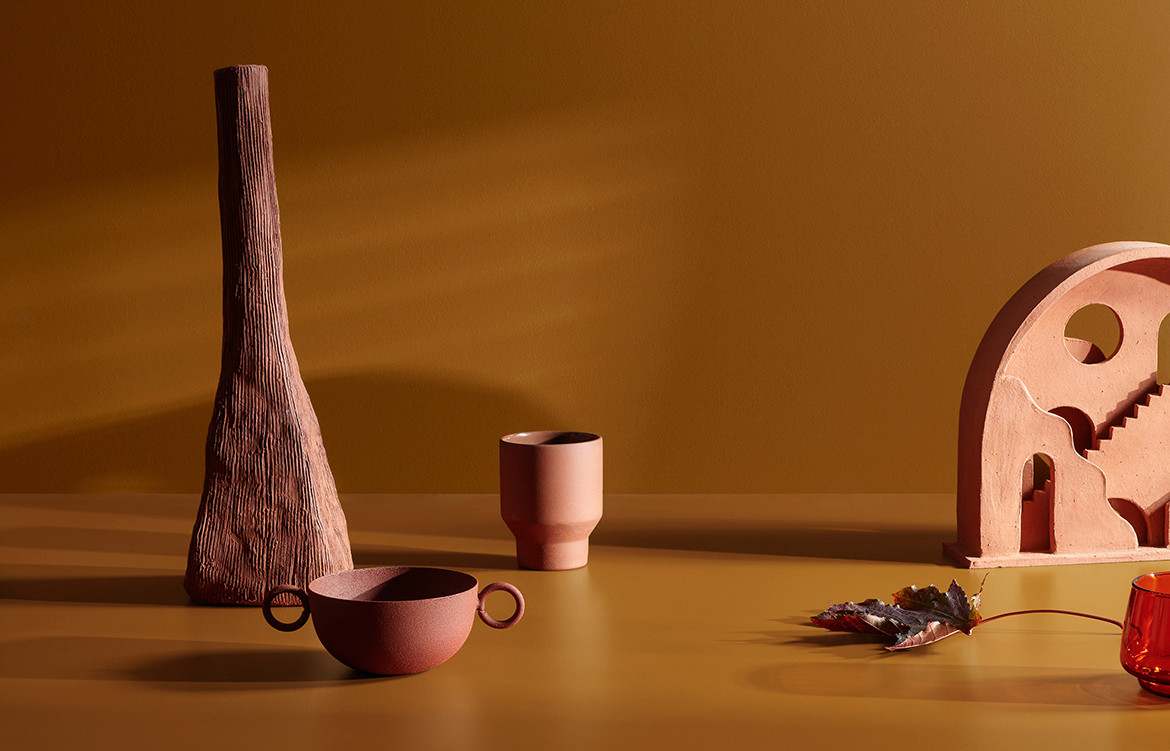 With the introduction of seventeen new decors to their Colour Collection, Living Pigments and Calm Character offer expansive options that reconceptualise the very meaning of the natural colour palette. Both additions offer a fresh take on neutral and accent shades, inspired by the depth and versatility of colours found in nature.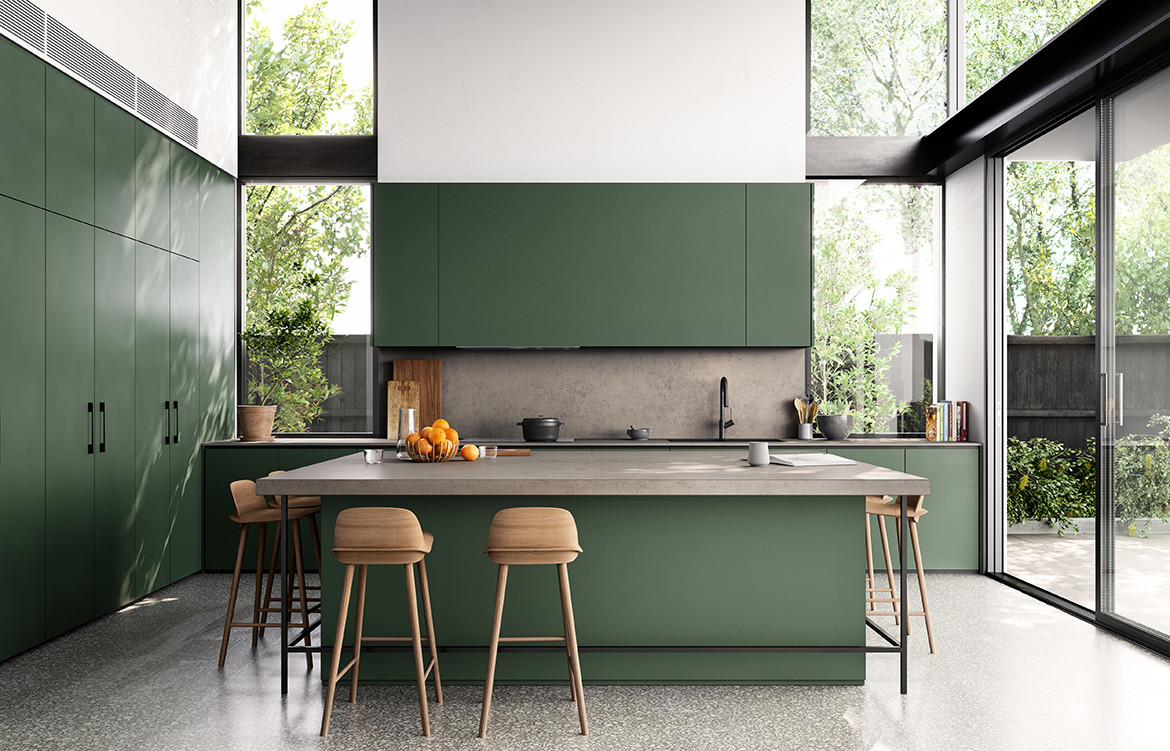 The Living Pigments range encapsulates seven new solid colour options, inspired by earthy tones. Reminiscent of ochre, terracotta and sand, as well as vegetal greens, the striking colour ways are breathtaking and undeniably sophisticated.
From the sunlit gold of 'Pale Honey' to the regal depth of 'Kalamata' and toasty warmth of 'Moroccan Clay', the neutral brown palette truly brings the outdoors inside and grounds any project. The soft green 'Olivine' and deeper 'Hushed Pine' offer a refreshing yet natural departure from the earthy tones, instead drawing inspiration from the foliage and flora that the earth can create.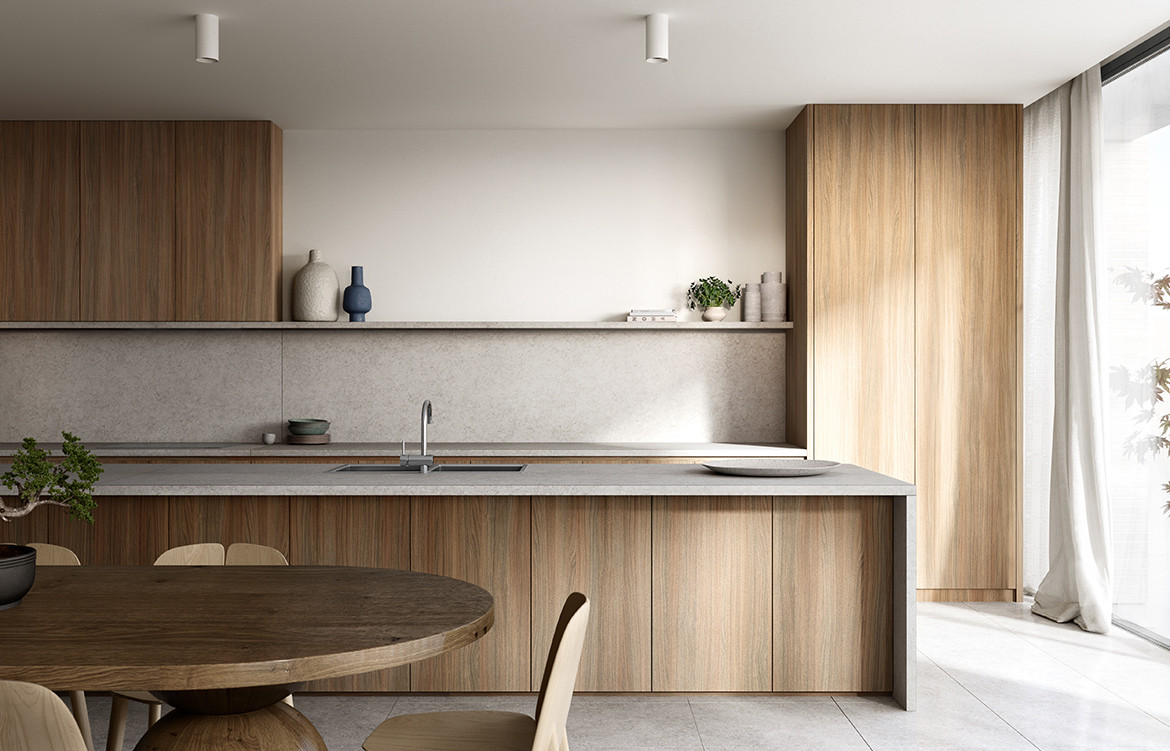 The Calm Character range offers two new woodgrain finishes and eight new patters, highlighting the extraordinary textures of timber, marble and terrazzo. Sacha Leagh-Murray, General Manager of Marketing and Sales at Laminex, considers that Calm Character  offers a new level of timeless versatility. "With this new collection, we wanted to create a modern yet classic take on neutrals, offering a muted version of colours that had previously not been thought of as natural tones."
The cool 'Danish Walnut' works beautifully with the lighter range of textures from Laminex, such as the Living Pigments 'Porcelain Blush' or Calm Character 'Tumbled Terrazzo'. For a bolder design element, the 'Shou Sugi' colourway is a striking charcoal which offers a charred timber finish.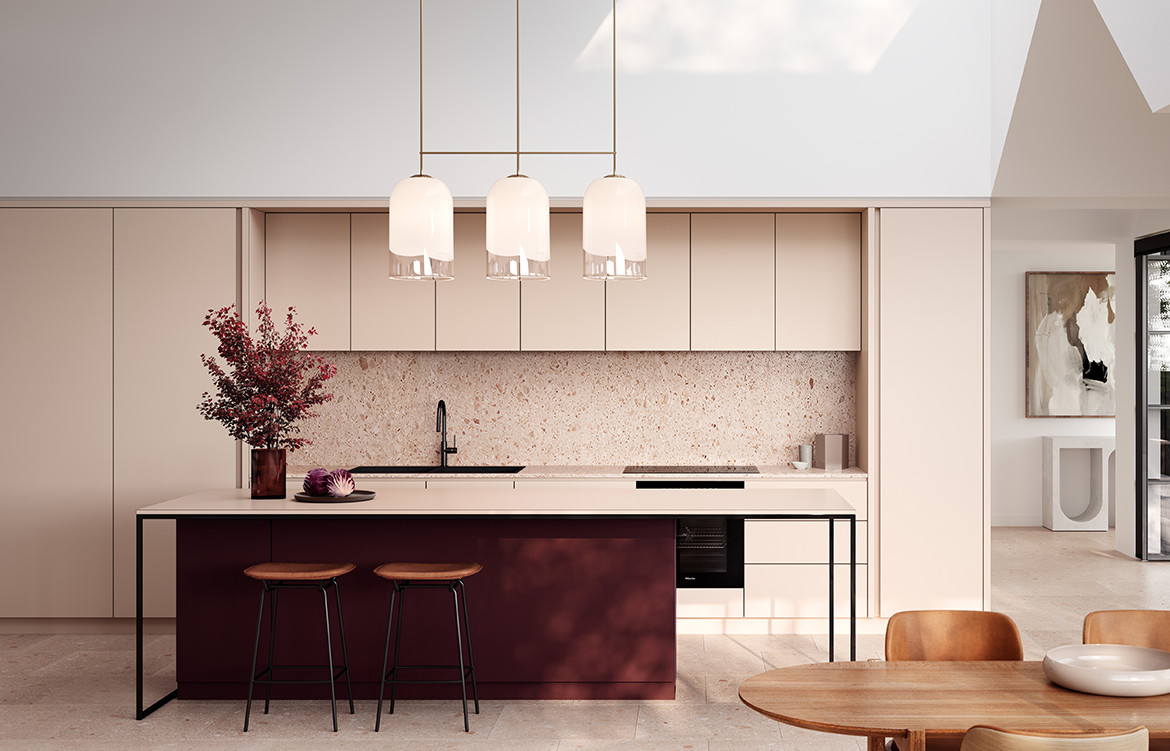 While Living Pigments and Calm Character work beautifully when specified together, Laminex have truly succeeded in creating a range that complements existing or natural finishes. In addition to being exceptionally versatile, Laminex finishes are durable, flexible, and finger-print resistant: perfect for frequently used areas.
With the introduction of seventeen additional decors, Laminex is an ideal material for your next project's surfaces. For residential, commercial, and workplace projects, Laminex presents a beautifully curated collection of organic, elegant tones to revitalise our connection with nature.
Laminex
laminex.com.au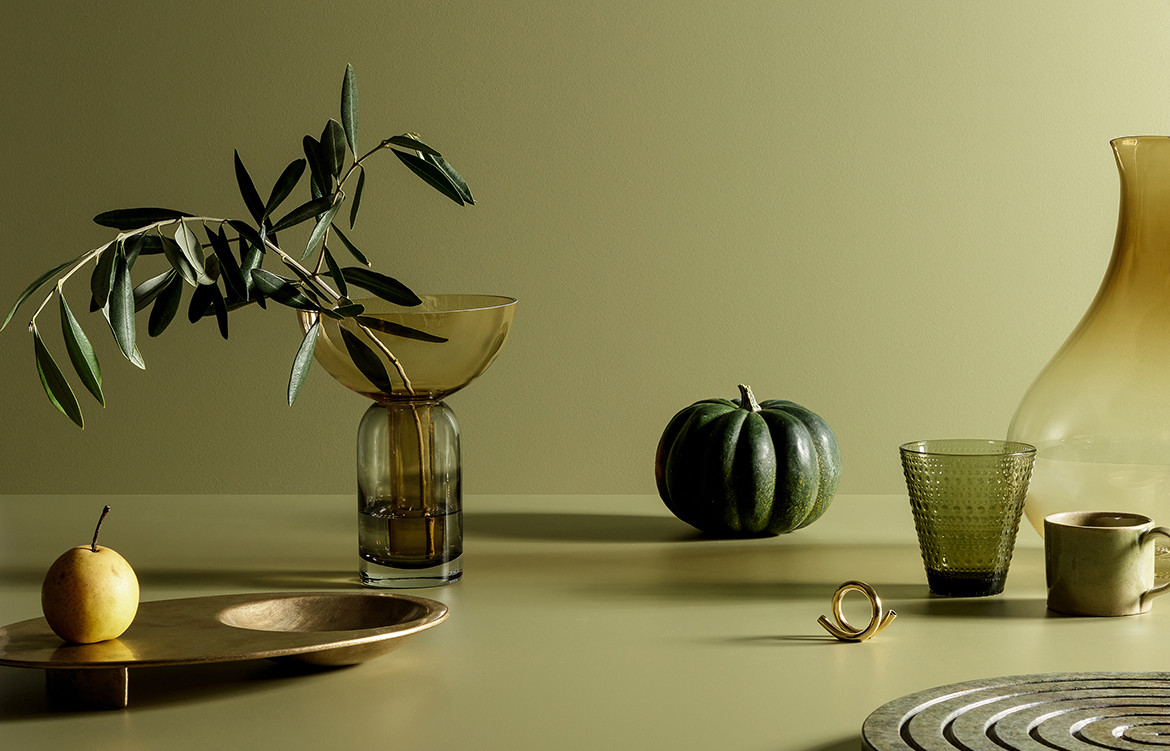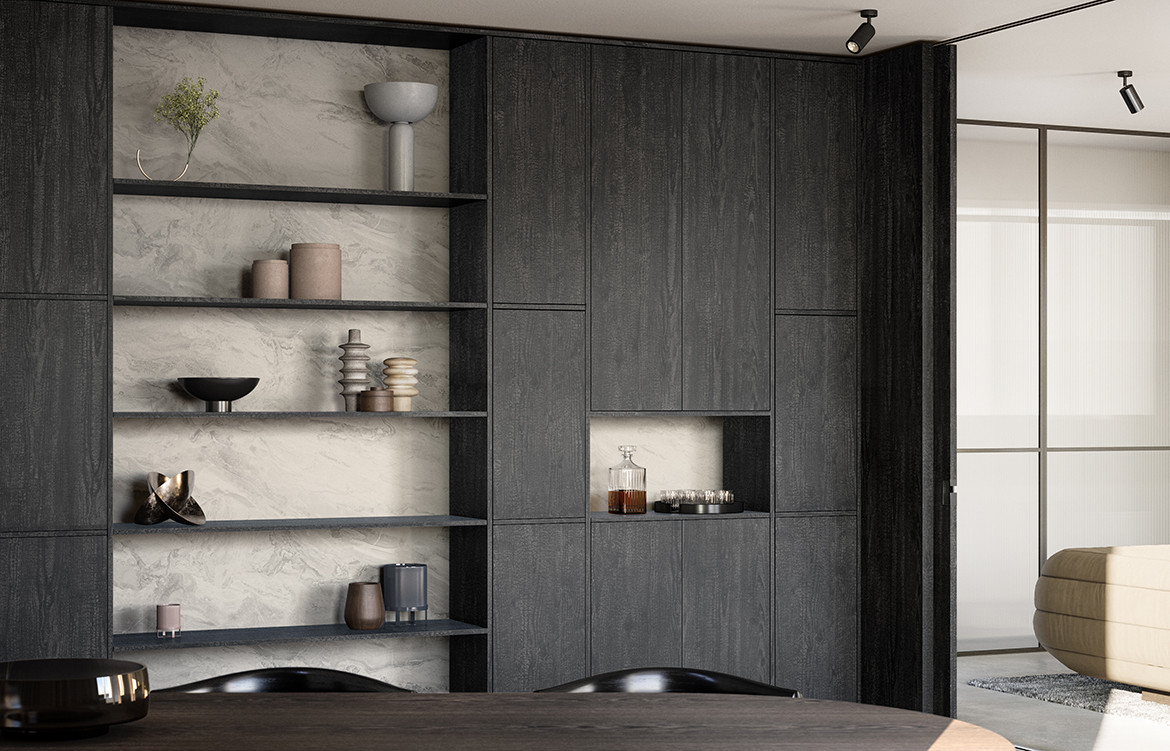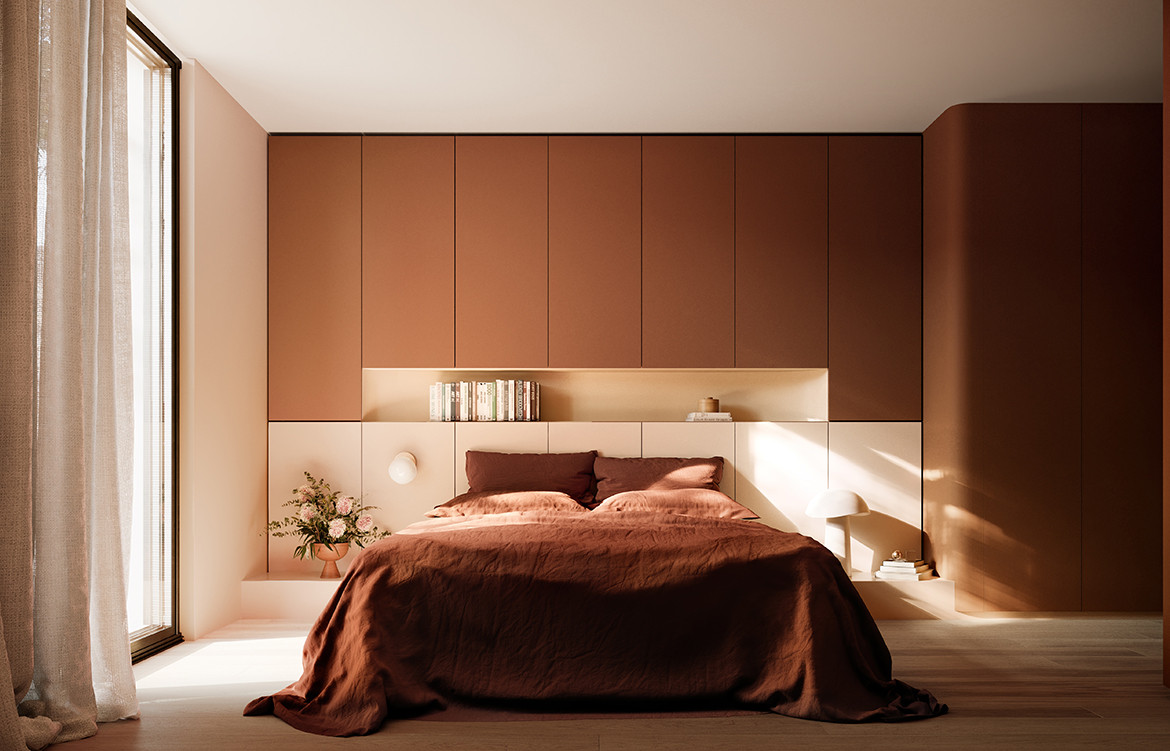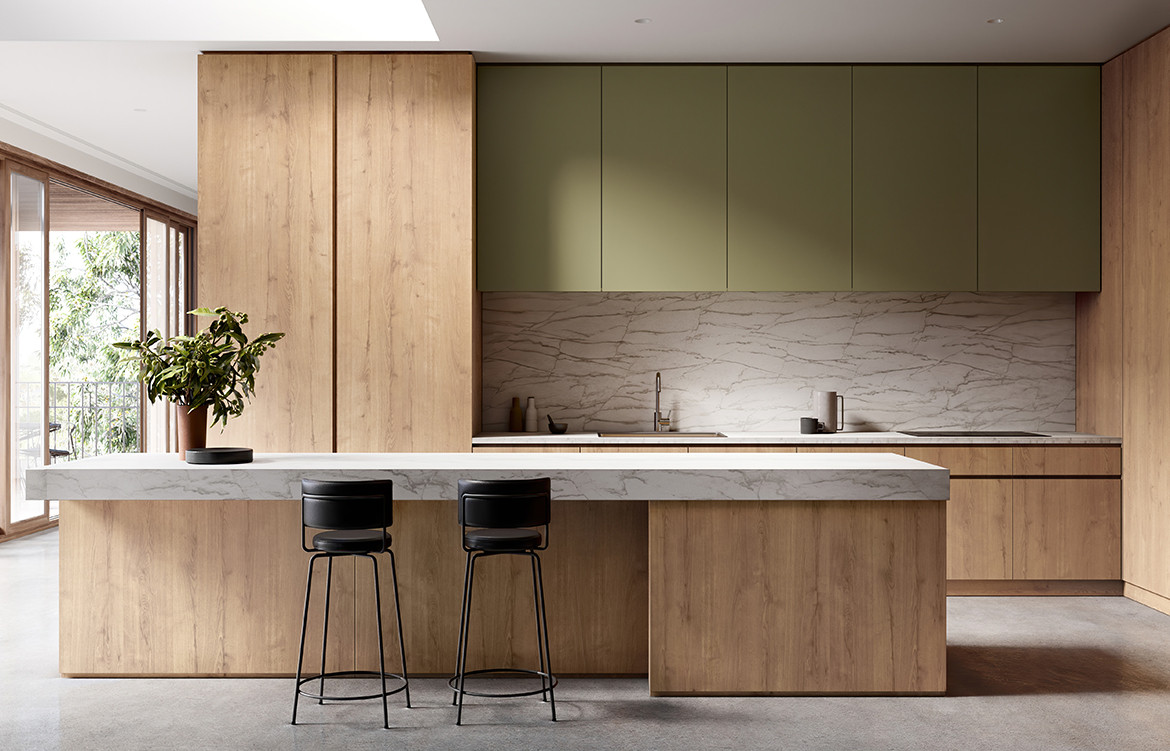 Tags: Design Products, finishes, laminex, Residential design, Surface Solutions, surfaces
---