The pushcart is a pervading feature in the landscape of New York City. Previously huddled on the cobbled street edge, delineating the black and white tinted images of the city, and now emblazoned in a technicolour of soft drinks and quick eats, the pushcart has become a ubiquitous part of the pedestrian skyline.
In honour of this icon of street furniture, Hong Kong architecture firm CL3 and interdisciplinary design studio Lim+Lu have created a 12-piece collection of furniture in collaboration with Cornell University. Founder of CL3, William Lim, and founding partners of Lim+Lu, Vincent Lim and Elaine Lu, are all alumni of Cornell University's College of Architecture, Art and Planning, and jumped at the chance to give back to the institution that fuelled their own creativity.
All three designers were inspired by the everyday objects that have become so entrenched in the fabric of New York City. Thus, the pushcart came to mind; something that might not overtly exude a sense of glamour but sings to the everyday commerce and community spirit that drives the city.
In their research and study of the pushcart, they affectionately appreciated its shifting stance, moving between upright and reclined. This element is visually translated into a collection of multi-use pieces that combine various personalities depending on their context and position. For example, a lightweight three-seater sofa is able to completely transform, becoming a coat rack when upright.
The collection is distinctly multi-faceted, able to be used in different ways and moved easily from place to place.
"We blend an intuitive sense of light, balance and proportion with contemporary solutions and innovative materials to produce designs that are versatile," says CL3's William Lim. "We have thought about the true purpose of the furniture, how it will become part of Cornell's fabric, go beyond the primary usage, and spread out within the context it has been placed within."
The collection was created in collaboration with Cornell University, sitting in their Manhattan studio, and was released at the 29th annual ICFF fair in global design.
Lim+Lu
limandlu.com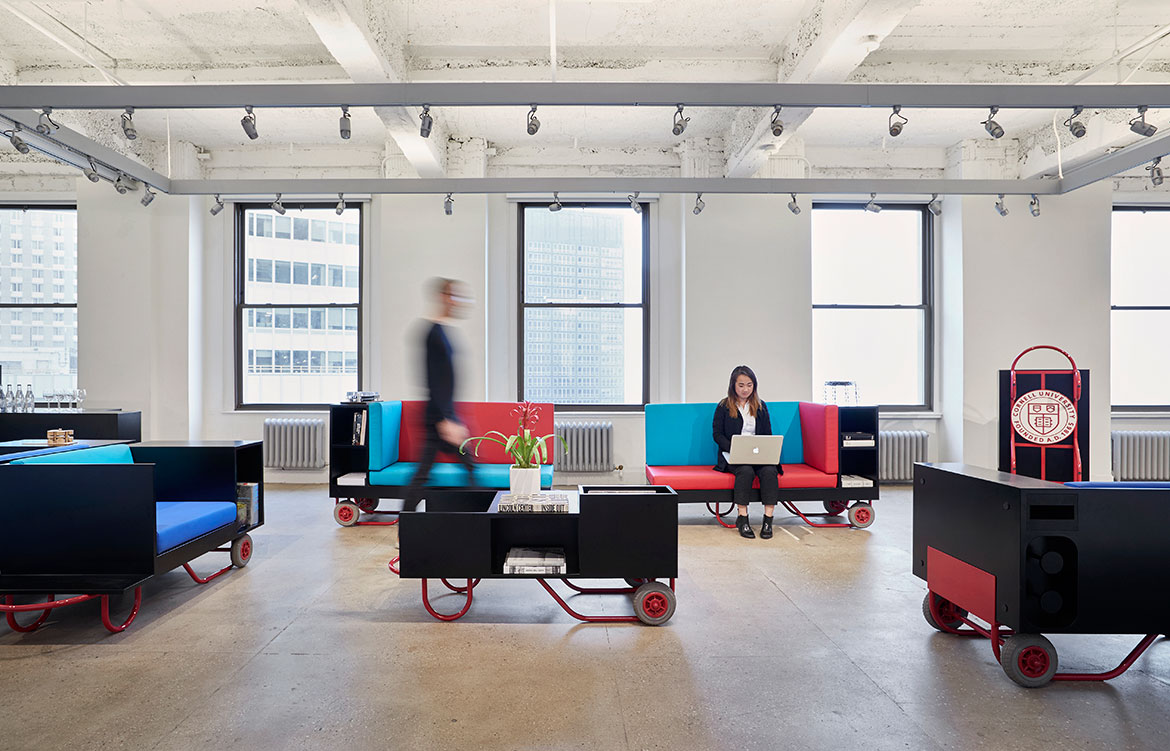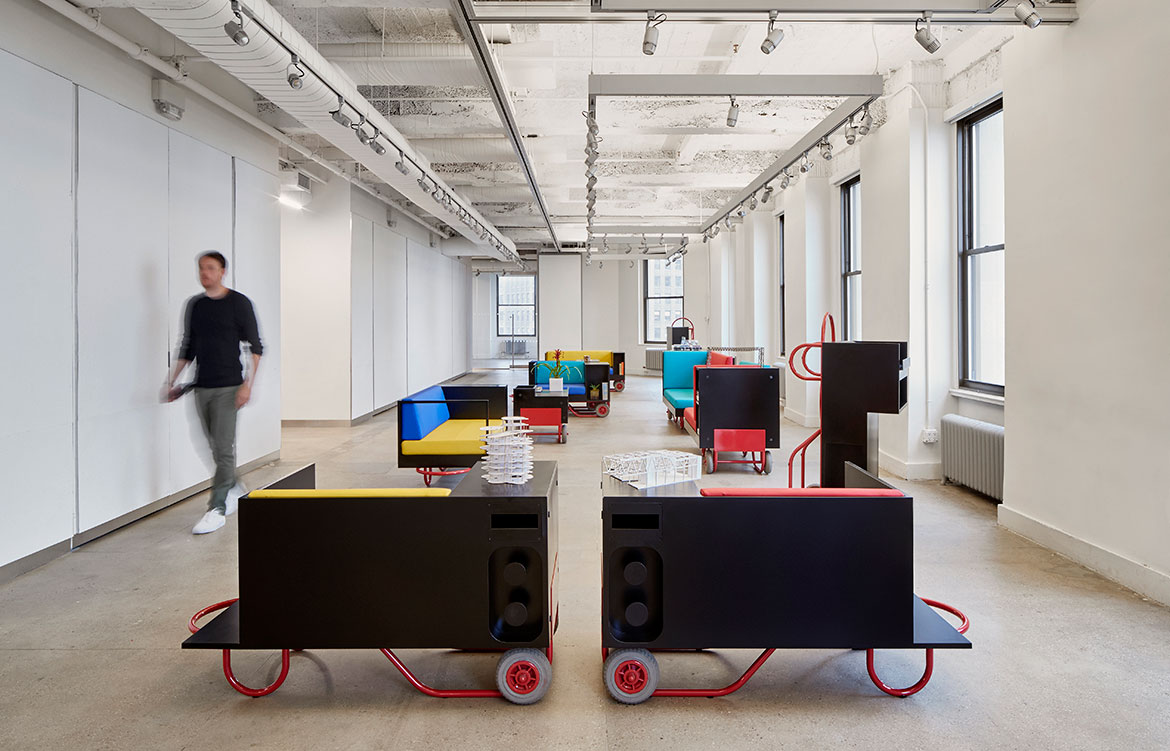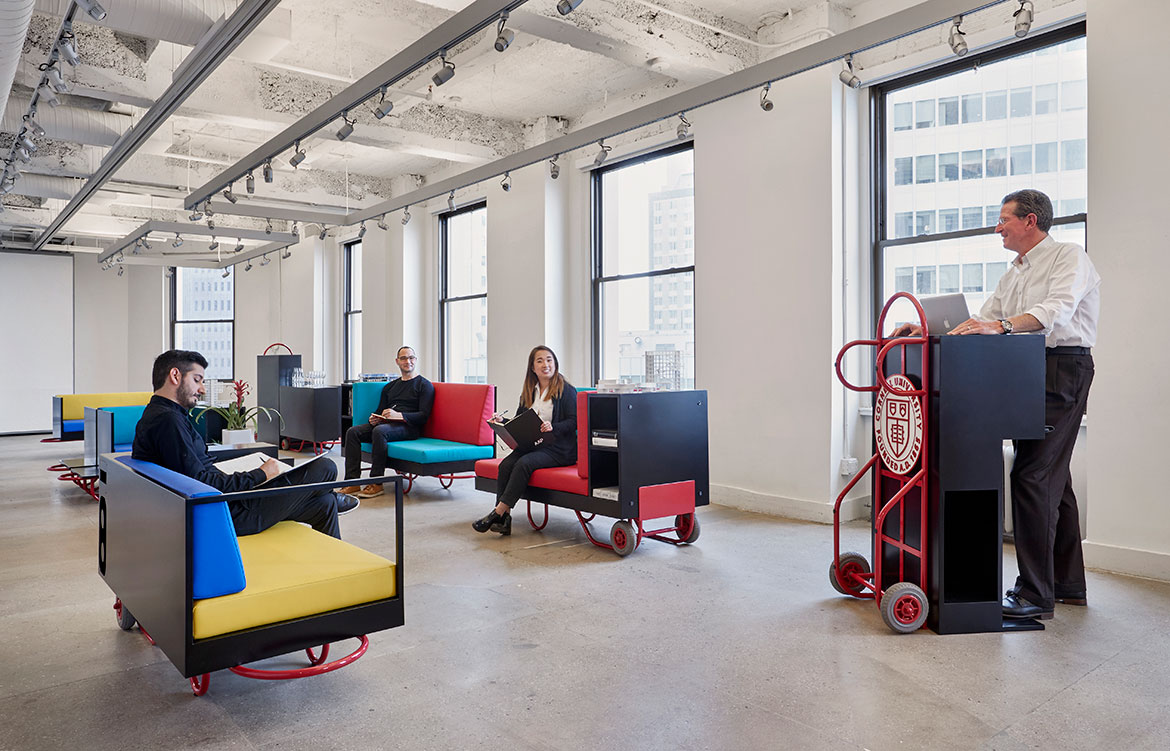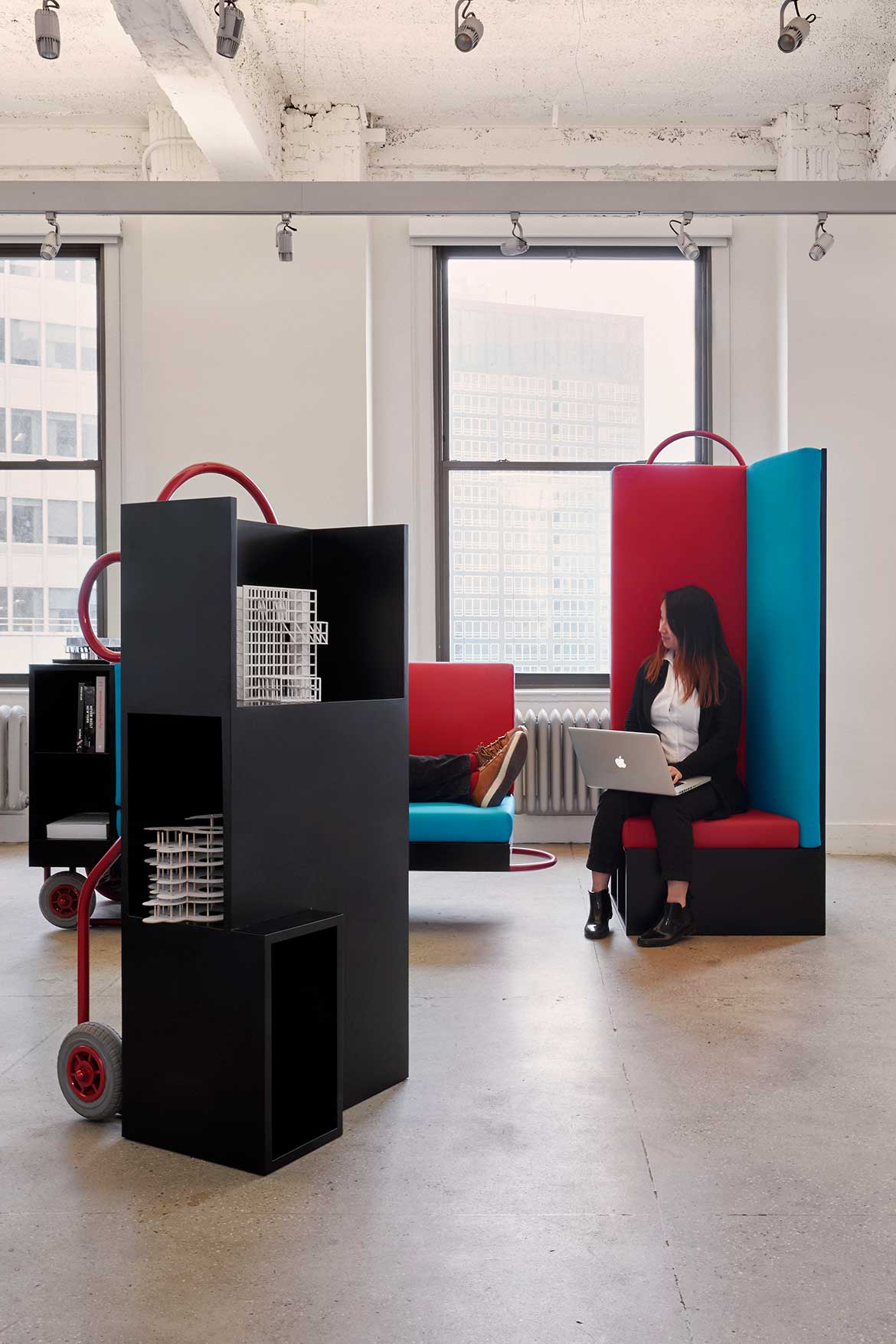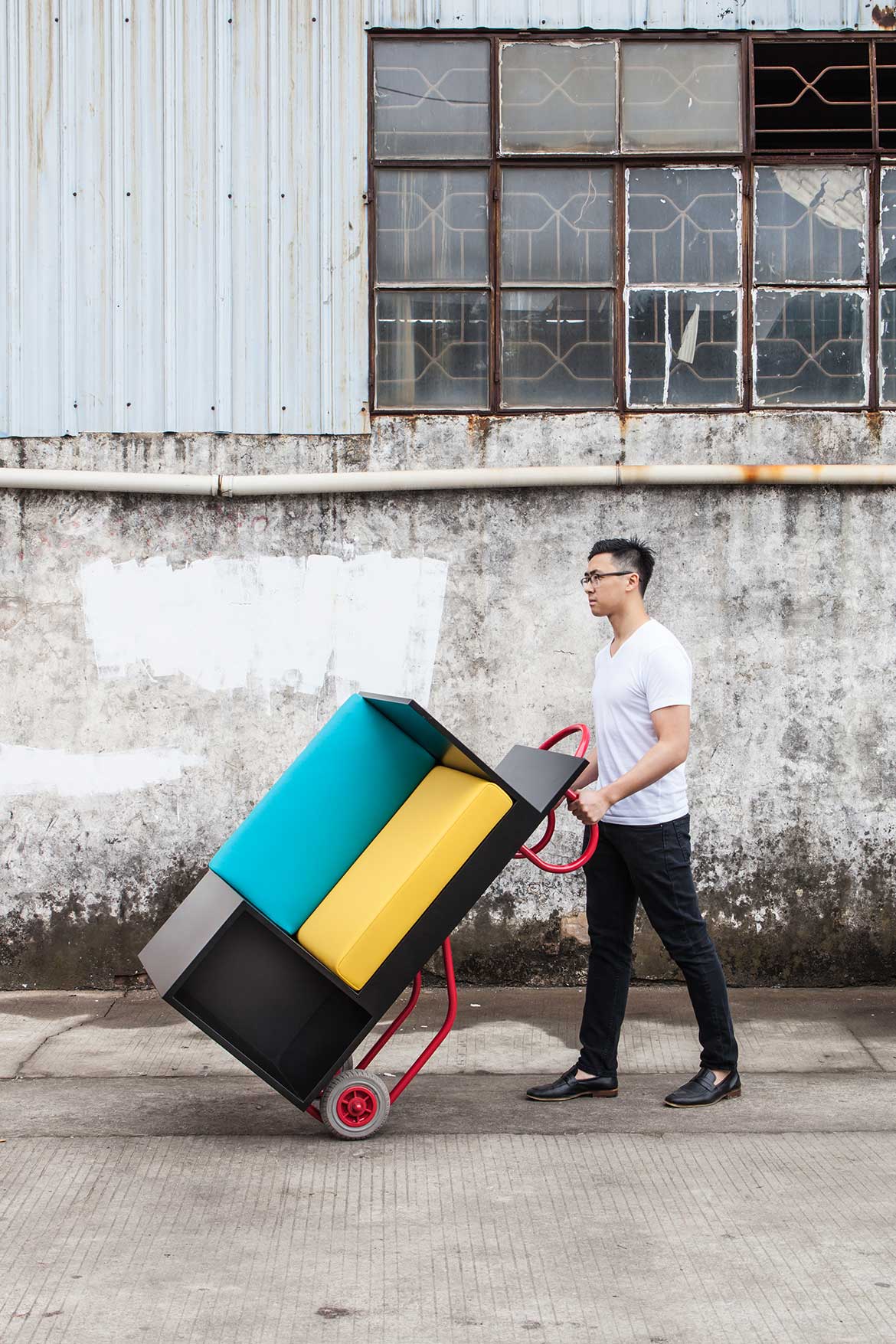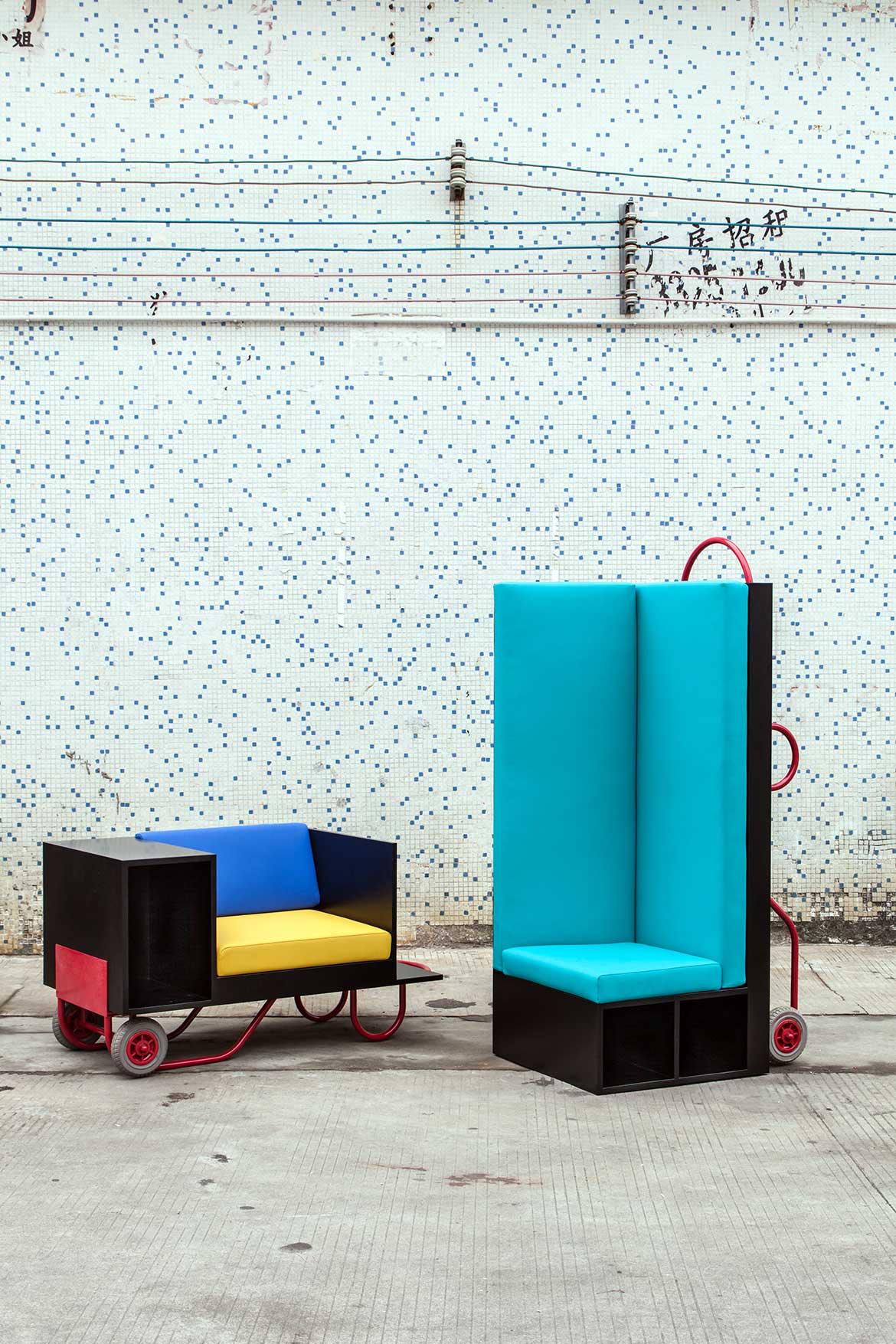 Tags: Designer Furniture, Lim+Lu
---