Product of a collaboration with Bang Design, the Mura Tile showcases aesthetic discernment and design ingenuity as well as environmental sensibility.
Manufactured in Australia, the Mura Tile is designed to provide a sustainable acoustic solution for interior walls. It has outstanding Noise Reduction Coefficient (NRC) ratings and is made from 100% PET containing 45% post consumer recycled content, has been certified to EcoSpecifier Greentag Gold Level A and is fully supported by the Woven Image Product Stewardship program. 
The Mura Tile features a unique and innovative clip system, allowing it to be applied to and removed from walls very easily. The tile is available in eight fresh block colours and two designs: Mura Dune Tile and Mura Wave Tile.  The tiles can be rotated to achieve any number of different designs – create waves of colour or spot highlights. To assist with designs and interior plans Woven Image have supported the launch of the tile with online 2D and 3D CAD tools, available at wovenimage.com.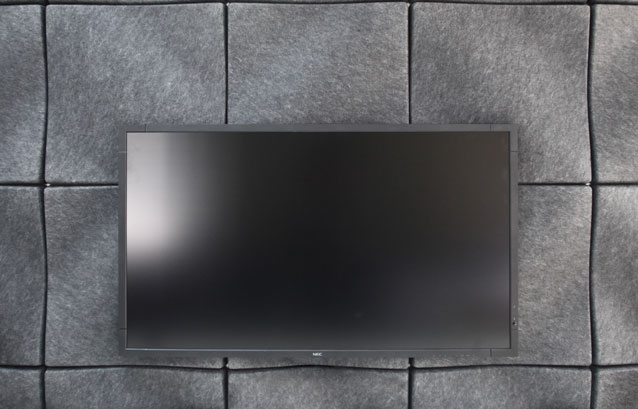 The Mura Tile is 500mm x 500mm, weigh 360 grams, and is sold in boxes of nine tiles covering 2.25 sqm. It is designed for vertical surface applications across all interiors. Each box of 9 tiles comes with custom designed clips, a template for the wall and instruction booklet making it demountable and fully recyclable.
The tile is suitable for interior commercial and residential applications especially where acoustics are an issue, or for that feature wall where you want to achieve a contemporary design 'wow!' factor. The Mura Tile is an innovative wall tile collection that delivers aesthetic, acoustic and sustainable benefits and, at $366 a box from the Woven Image website, it is extremely price competitive.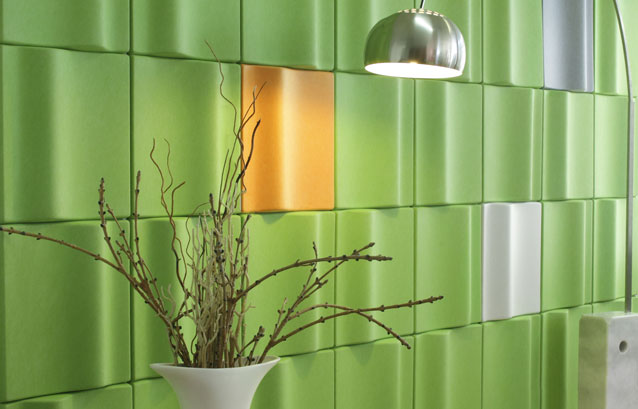 ---