The bathroom has shifted from a purely functional environment, to being a space of personal retreat, relaxation and recuperation. In recent decades, the concept of living has changed, along with it the criteria for the design and aesthetic of the home environment. The modern bathroom leads the way in this design evolution, with an emphasis on local materials, skilled craftsmanship and environmentally-sustainable solutions that reflect the identity and lifestyle of the owner.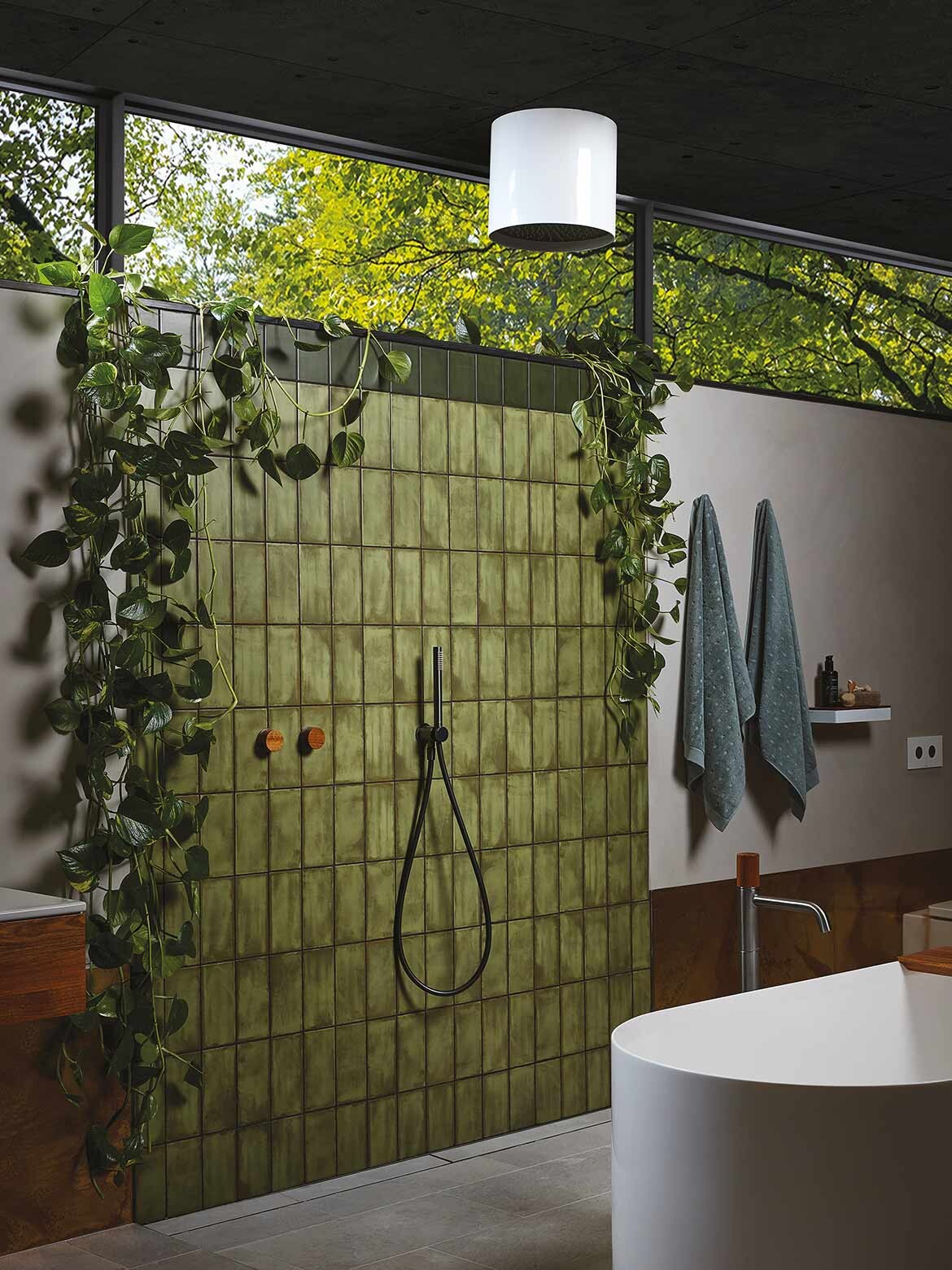 Representing the pinnacle of over 80 years of master craftsmanship in bathroom design, the Caroma Elvire Collection is a complete suite of premium bathroom products that combines unique and innovative materials, processes and finishes with a minimalist design language to deliver a luxurious, sustainable and distinctively Australian bathroom experience.
Elvire's signature design pairing of beautiful, sustainable Tasmanian timbers with sophisticated gunmetal finishes and enamelled steel basins creates a positive connection to nature that is intrinsic to the Australian lifestyle.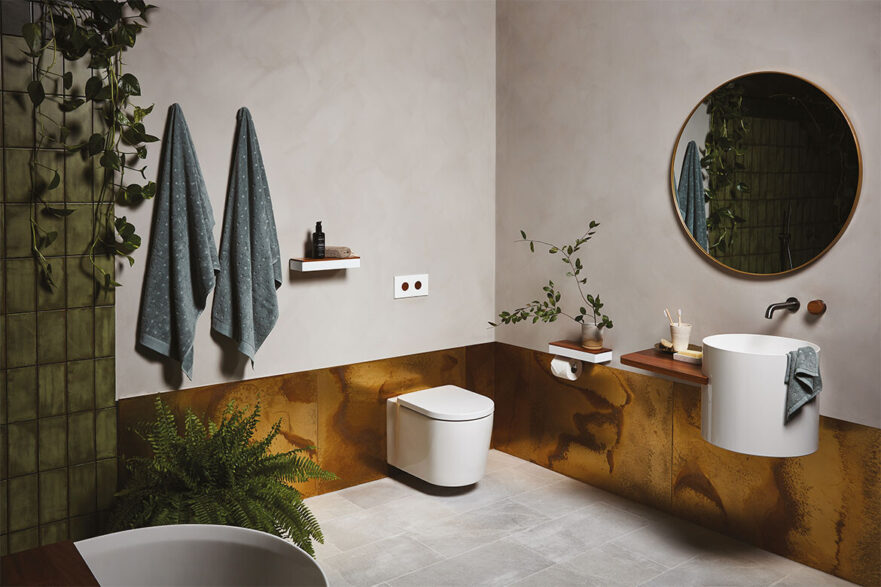 Masterminded by Caroma Industrial Designer Luke Di Michiel, the Collection delivers cohesion across the entire bathroom with each product designed to integrate seamlessly with each other to form the optimal bathroom experience. Contemporary basin and shower designs are reimagined with durable enamelled steel, while sustainably-sourced Tasmanian Oak and Blackwood are incorporated into contact surfaces, both elements contributing to a luxurious tactile experience. Matching vanities, basins, baths, toilet suites, showers, tapware and other bathroom accessories are available to complete beautiful yet functional bathroom spaces.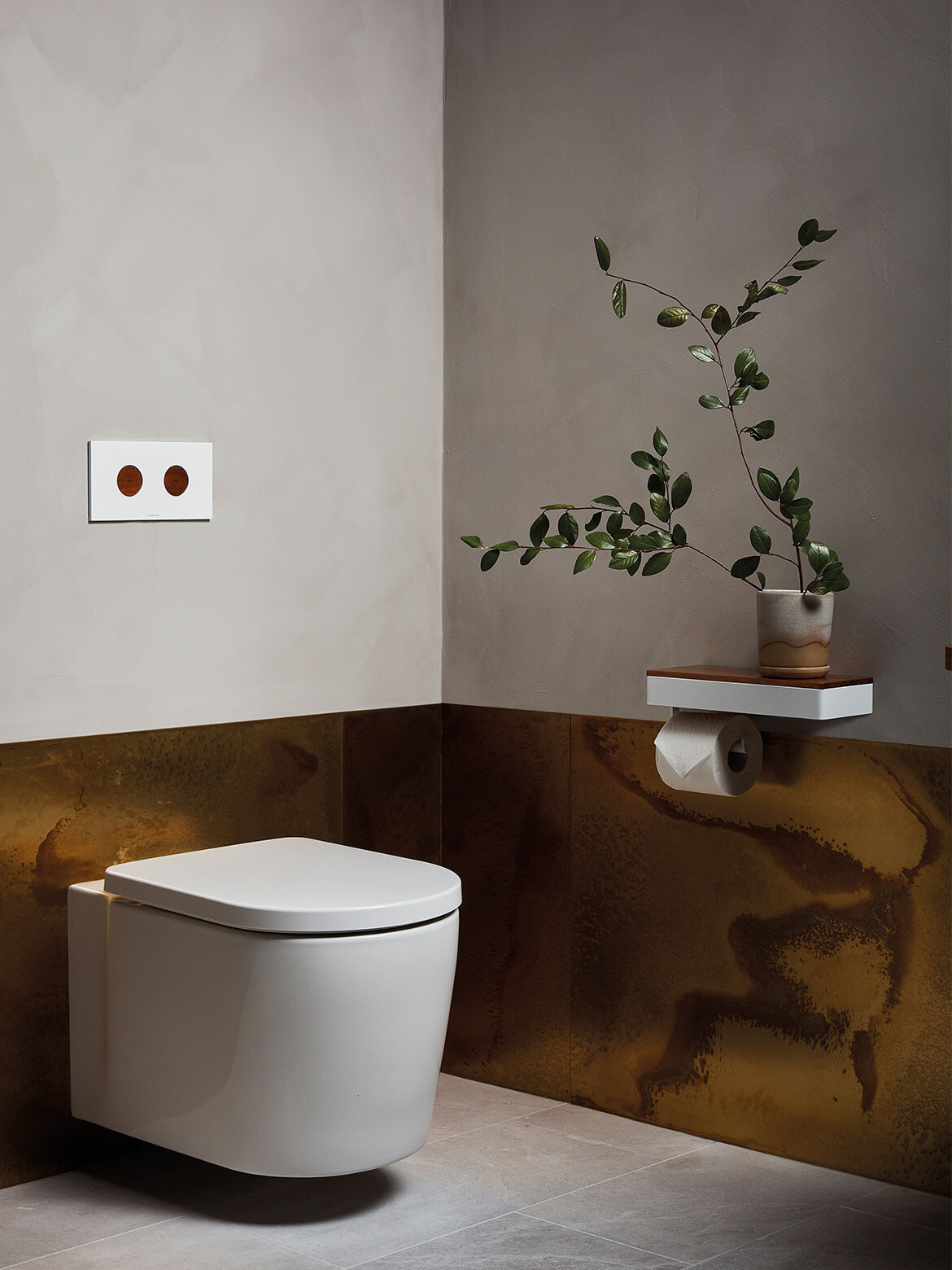 Caroma's close collaboration with engineering and Australian manufacturing partners has helped them achieve refined contemporary forms with traditional bathroom materials. The company partnered with Port Stephens Joinery for the design of the vanities and timber shelves, which are all locally manufactured and made from locally-sourced materials. In addition, Caroma developed the timber tapware handles and flush buttons in partnership with EvoStyle, an Australian design and manufacturing company specialising in solid wood, at their Windsor factory in New South Wales.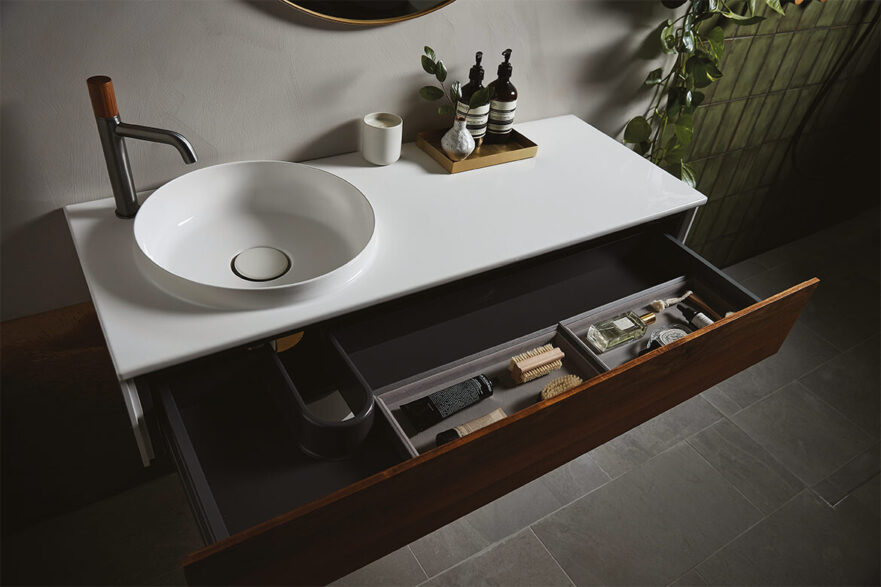 Elvire embodies the pioneering spirit of Caroma, meeting the needs of Australian consumers through progressive Australian design and engineering. New manufacturing processes had to be developed to integrate timber and metal components, and subtle hard-wearing timber treatments applied to ensure unique, tactile and durable bathroom touch points. The sustainable Tasmanian timber surfaces are sealed with a premium two-pack polyurethane finish for durability and water resistance. Innovative metal forming and finishing processes deliver enamelled steel basins with ultra-thin edge capability and timeless circular forms. The solid surface finish on the Elvire freestanding bath provides a high gloss, seamless finish that is warm to the touch.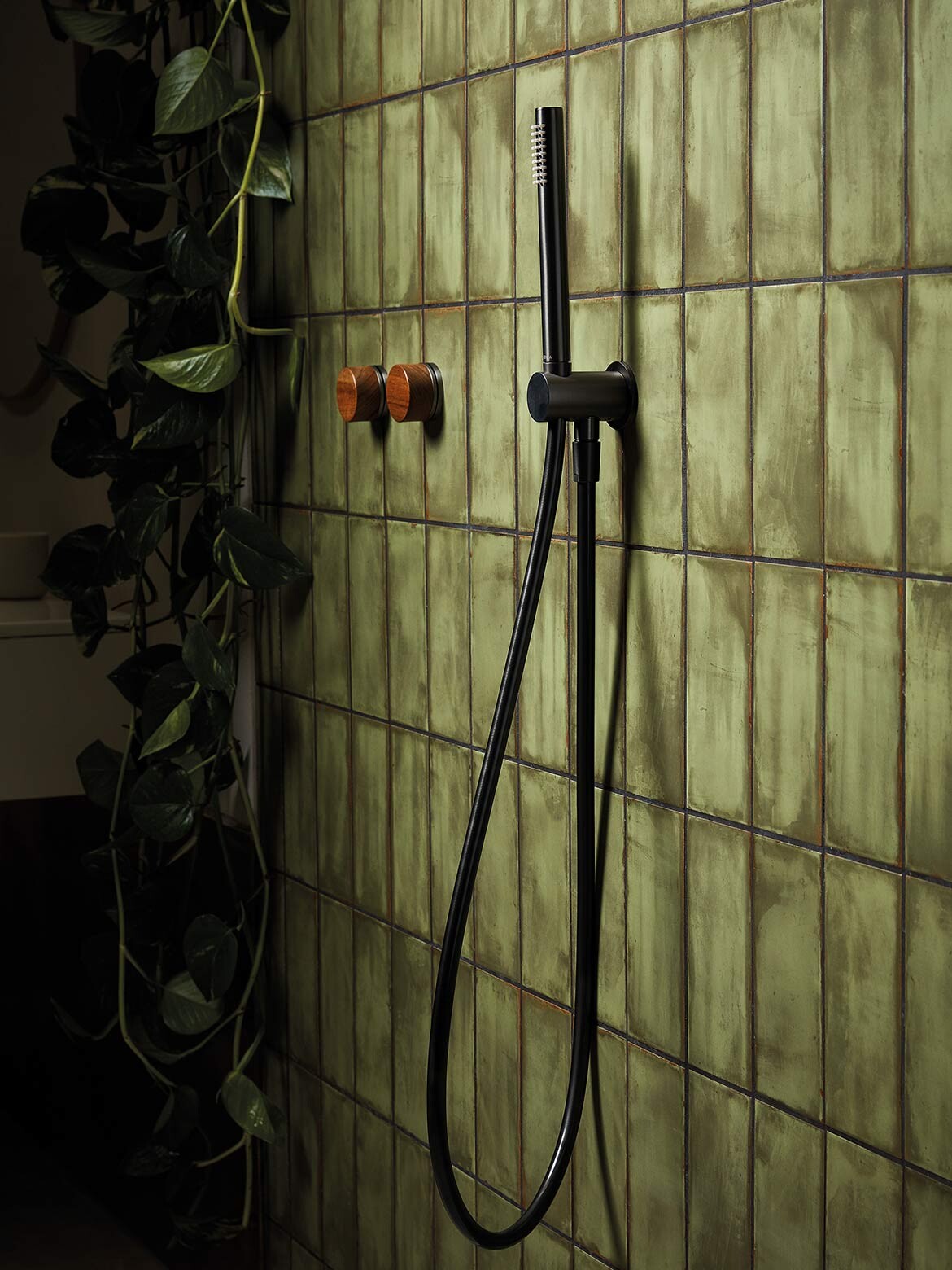 Considering Elvire's skilful blend of natural materials and contemporary finishes, it may be easy to overlook that Caroma also leads the market in the development of water-efficient bathroom technology. All Elvire toilet suites incorporate Caroma's patented CleanFlush technology –- a completely rimless toilet design that provides a more hygienic solution without compromising on water performance.
Awarded the 2020 Good Design Award® Gold accolade in the Product Design Hardware & Building category, the Elvire Collection is unlike any other. Grounded on practical, functional and sustainable
design principles, this Collection provides designers and homeowners a unique way to celebrate the Australian natural environment without compromising on durability or purpose.
Caroma
---