Launched during Milan Design Week 2015 at nendo's solo exhibition, the 'seven door' designs commemorated the 70th anniversary of Abe Kogyo, a manufacturer of wooden front and interior doors, partitions, fixtures and custom-made furniture.
Each door in the collection has a basic default design, and each one has been treated with a different idea drawing on various techniques and experiences. These new ideas include a smaller additional opening for children, a portal that wraps around corners, sliding portions and inbuilt storage.
First, Nendo presents the 'wall'. By covering this door with shelves and picture frames that one would usually fit to a wall, this unit dims the very concept of a door, allowing it to blend into the wall. The frames are easy to remove and reattach, and they have been fitted with a newly designed connector to prevent them from shaking when opening and closing the door.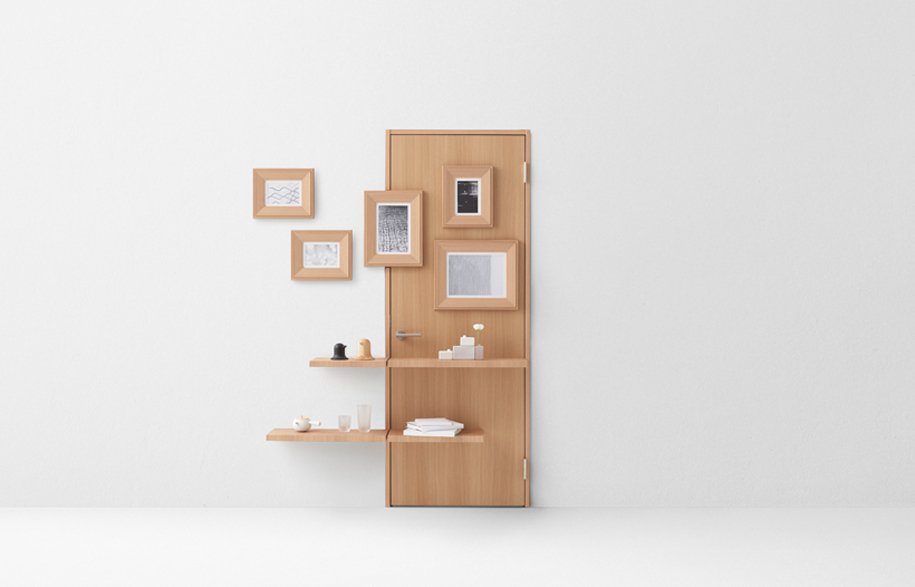 Next is the 'hang' door, which is fitted with internal 2.5mm magnet sheet, allowing the user to attach various accessories to it such as trays, dust bins, flower pots, vases, and other containers.  This design feature has given a new function to the door as a storage device, rather than just a thing to go in and out of.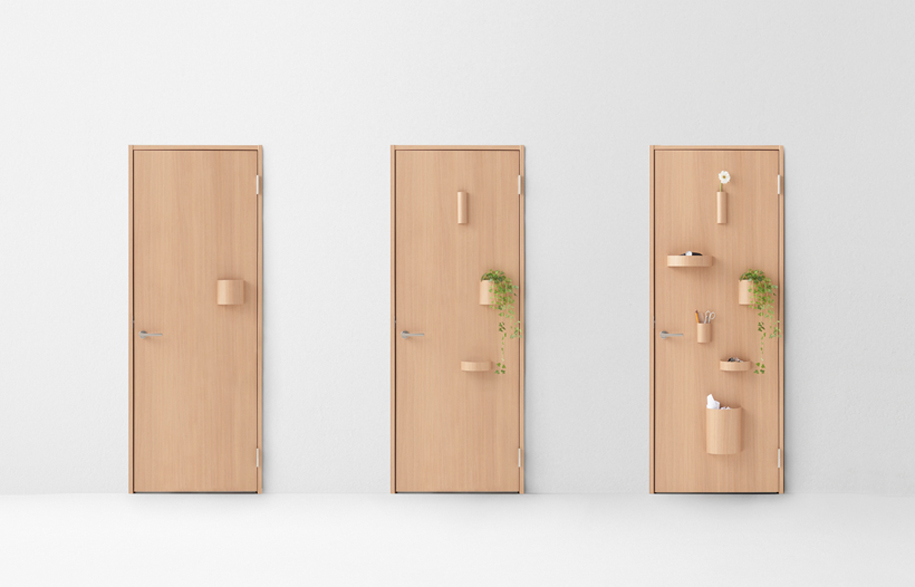 If you have children, the 'baby' door is for you. Abe Kogyo also manufactures various interior fittings for nurseries and pre-schools, and this gave rise to the idea of having adults and children walk through doors that match their respective sizes.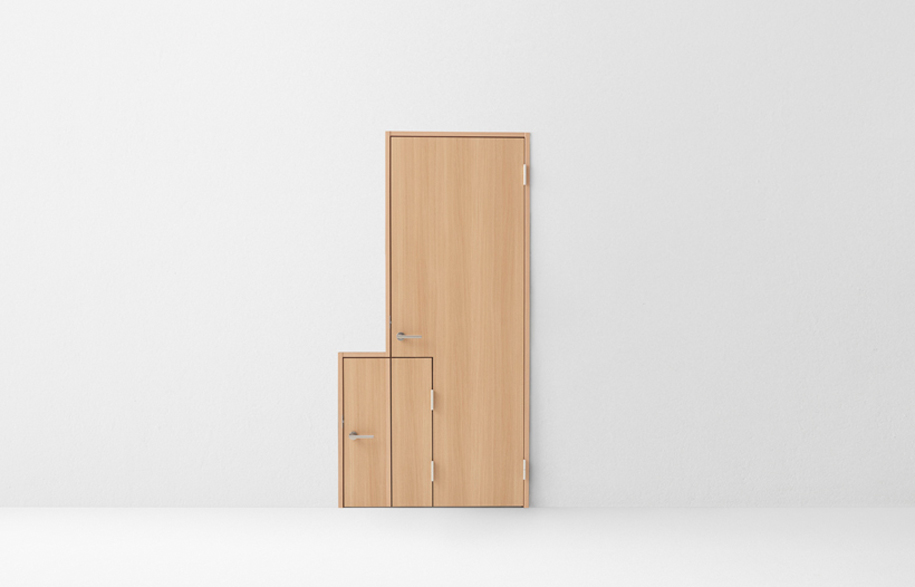 The 'kumiko' door is quintesentially Japanese and features a technique called kumiko that gradually blends into the plain portion of the door. Wooden interior lattices without nails are assembled, which are most often used in creating door fixtures for traditional Japanese tatami rooms.  This is a design feature made possible only by the intricate handiwork of Abe Kogyo.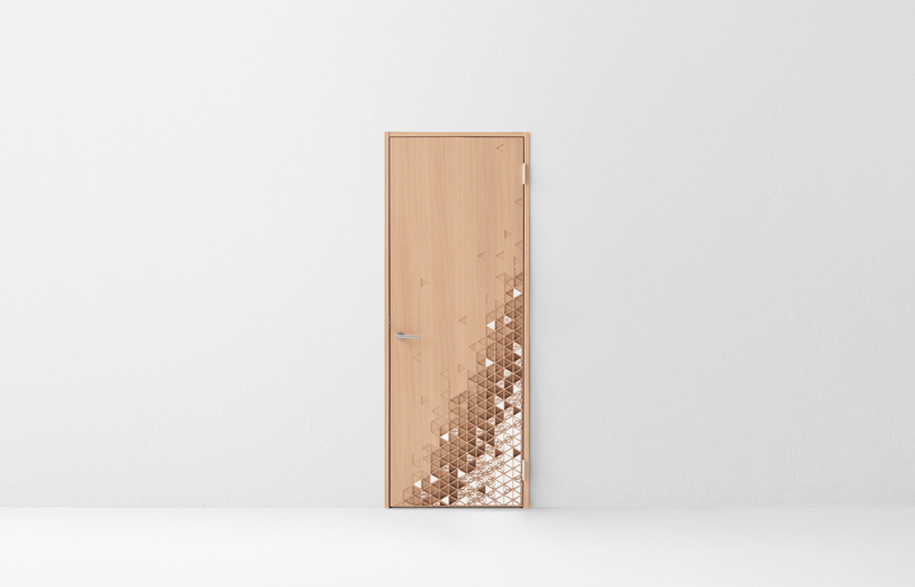 The fifth door is the 'lamp', a door and lighting fixture in one, employing the wiring techniques used in electronic locks.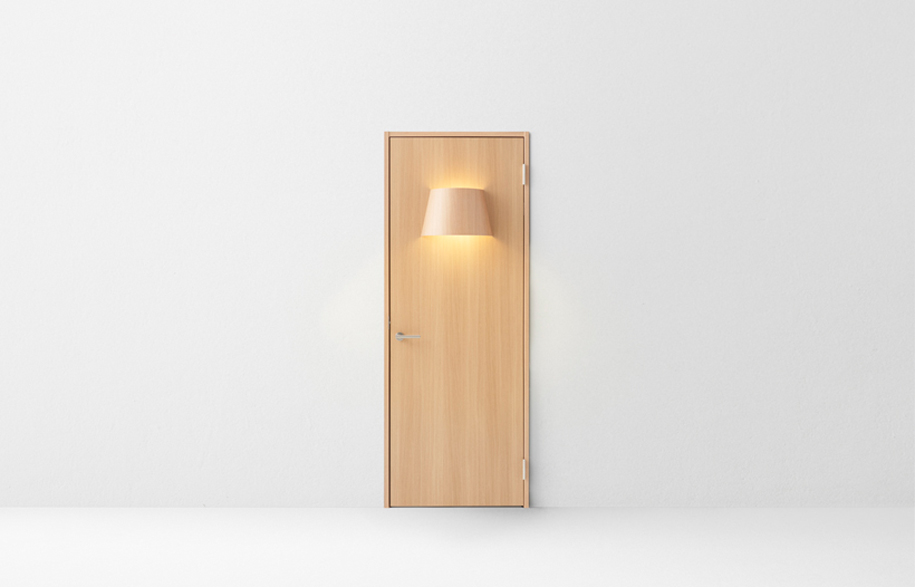 The 'slide' door is much like a window blind. It can light in, a breeze through, and create a greater sense of connectivity between rooms.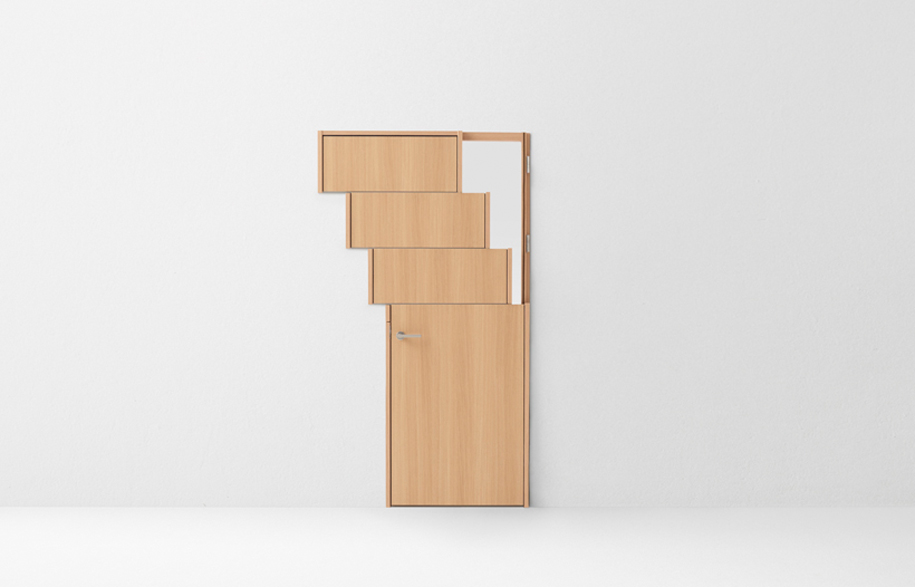 Finally, the 'corner' door allows the user to enter and exit through corners of a room, transforming the way we think about interior layout.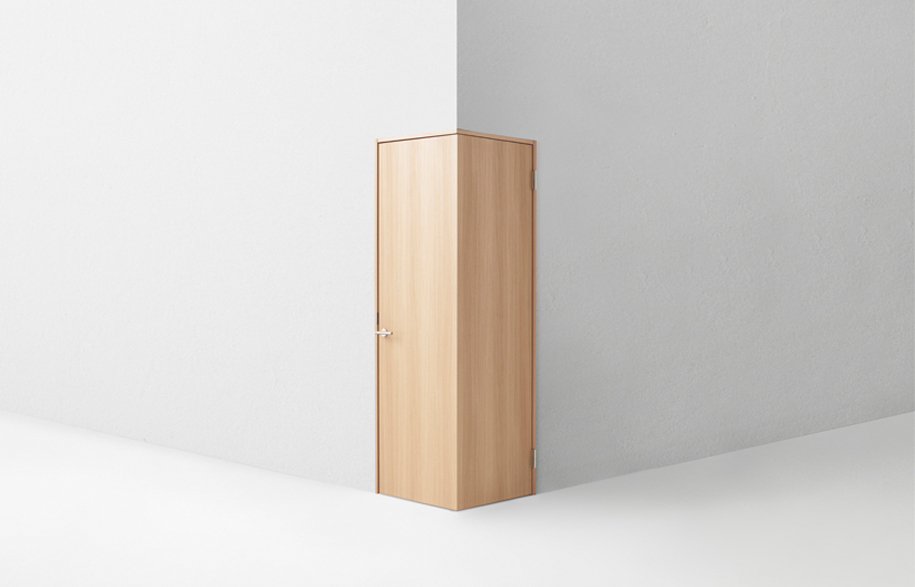 Photos by Hiroshi Iwasaki
---