The new range of Corian® washplanes achieves a supremely functional solution and overall streamlined design. User-centred at every turn, this design approach effectively augments increased opportunities for designers and homeowners to bring a sense of luxuriousness into residential bathrooms. This new design is perfect for single or double use, where comfort meets convenience, design meets engineering, completely reimagining the humble vanity basin, transforming it into a sculptural statement, bringing with it endless design possibilities for any interior scheme.
Designers and residents are therefore able to take advantage of having a holistic design expression within their bathrooms or powder rooms because of the smooth and continuous finish. What's more, a generous array of colours and finishes ensure that bathroom spaces can continue the interior scheme of the greater home environment rather than (as is too often the case) remain an unimaginatively designed space kept largely out of view.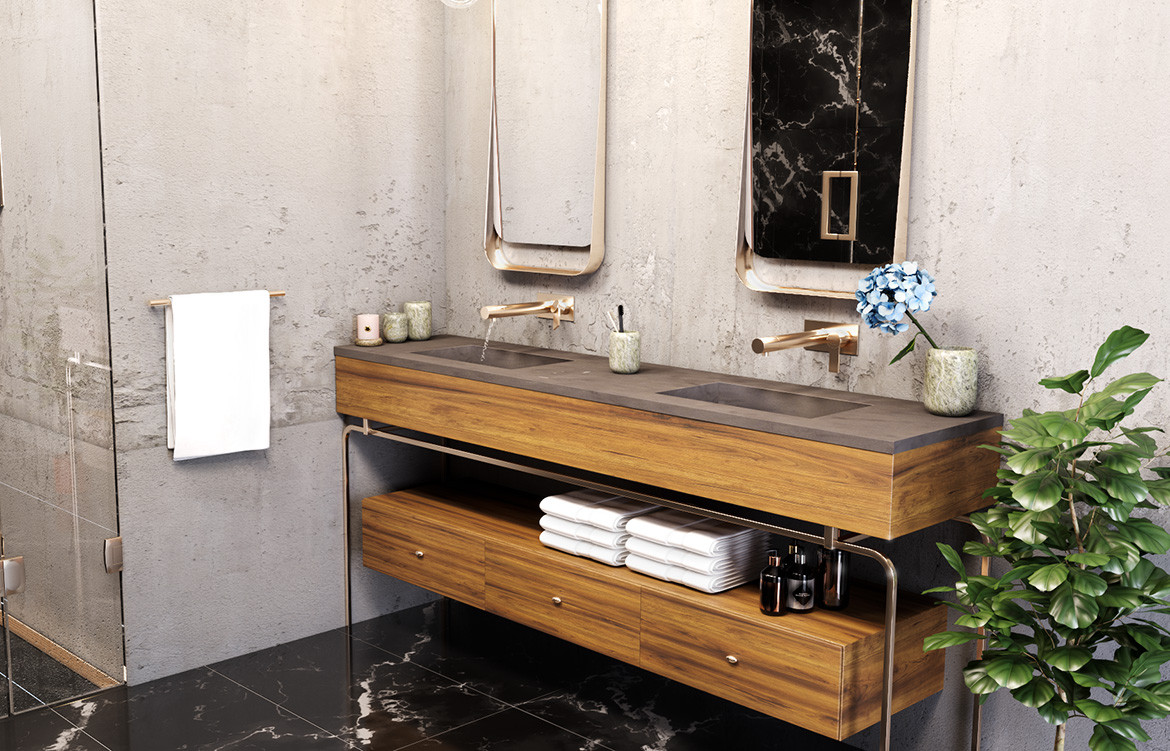 As a result of advanced technology and unsurpassed material properties that are recognisable across the extensive product portfolio, the New Corian® Washplane range for residential applications boasts design flexibility and freedom at every turn. Made-to-order in any length or Corian® colour, the new Washplanes are the epitome of design functionality and style that responds directly to the needs of users and uses of all shapes and sizes.
The beauty and strength of the Corian® surface technology certifies that it is the ideal material for bathrooms across the industry and not just solely for the residential space. The unique blend of natural minerals, pigments and acrylic resin guarantee that all applications are durable and easy-to-clean and surpass in cleanliness and hygiene. With no need for joins or grout lines, the Corian® surface eliminates moisture penetration and growth of bacteria culture.
A stroke of innovation from the Corian® team, this new range of Washplanes ensures that access, convenience and engineering come together to deliver a design that not only looks good but is good for you too.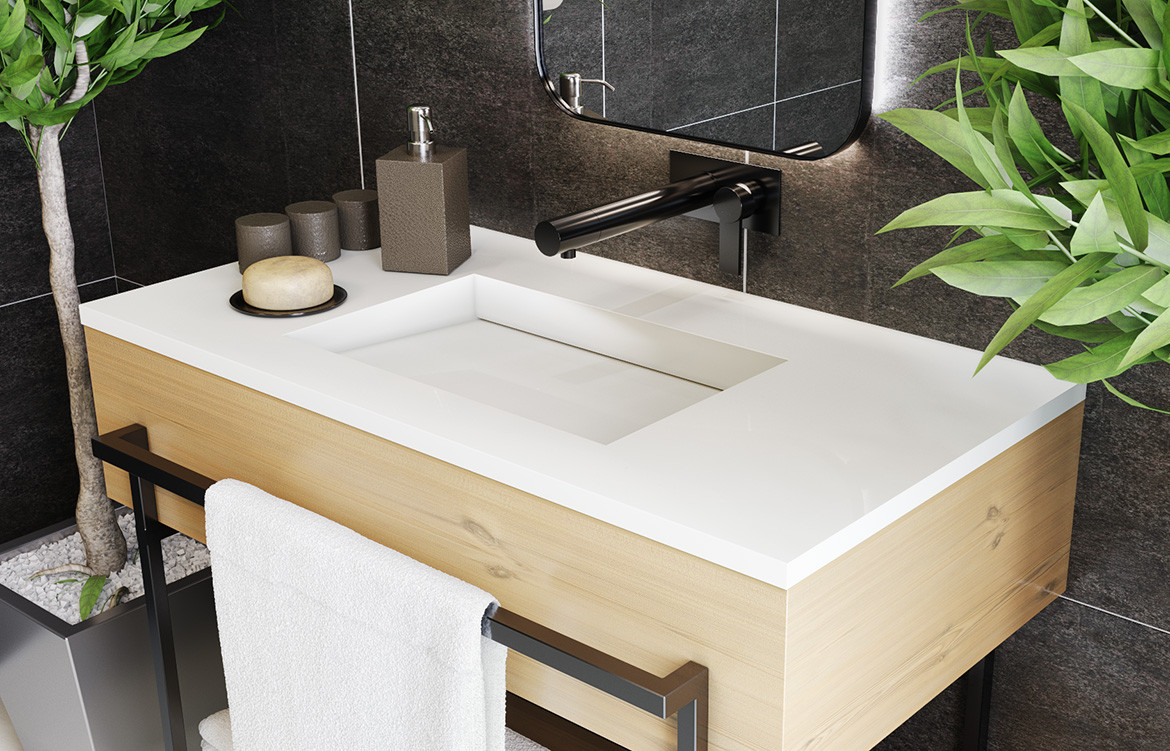 For years, CASF has been committed to developing and designing new Corian® bathroom solutions for every imaginable sector in contemporary architecture and design. The brand's range is an exemplary alternative to conventional basins and has proven to provide limitless design possibilities. Truly embodying a spirit of innovation, these washplanes are the ideal solution for any bathroom that doesn't want to compromise on functionality… or luxury for that matter!
To view the New Washplane range, visit the Corian® website. 
Photography courtesy of Corian.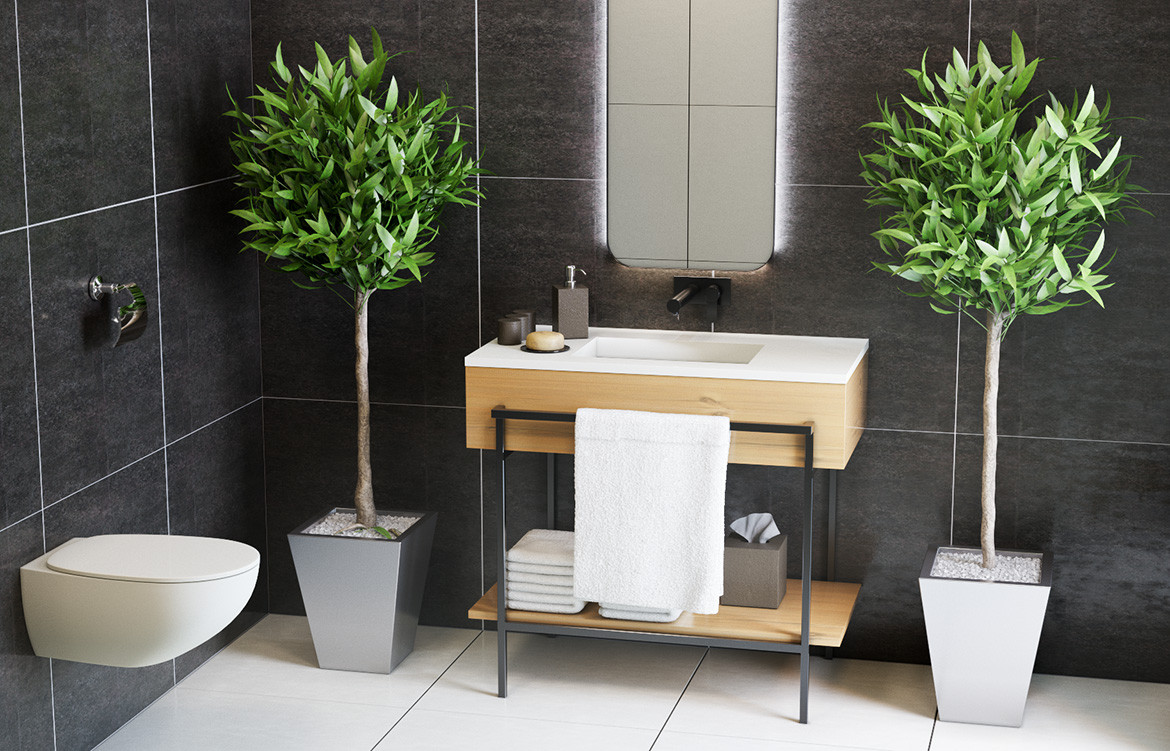 Tags: Architecture, bathroom design, CASF, corian, design, interior, residential, Washplane
---