After two years of designing, refining and sampling, Greg Natale in collaboration with Designer Rugs has launched an 8-piece Hand Knot rug collection – NEW MODERN – that features bold, sophisticated patterns and striking graphic designs for which Natale is known and showcases the next frontier in his creative vision.
Some may say that if it's good enough for Belle Interior Designer of the Year 2014, Greg Natale, then surely that is a good enough commendation for the rest of us, with the esteemed designer outfitting his own apartment with one of the designs from his first ever Hand Knot rug collection.
"This is very much a contemporary collection, whereas my previous range was more classically inclined. If I had to name a favourite it would be 'TOKYO', because I designed this for my own apartment. The angles and the monochromes fit the contemporary design of my place perfectly, so I guess 'TOKYO' will always be a special piece for me," Natale enthuses.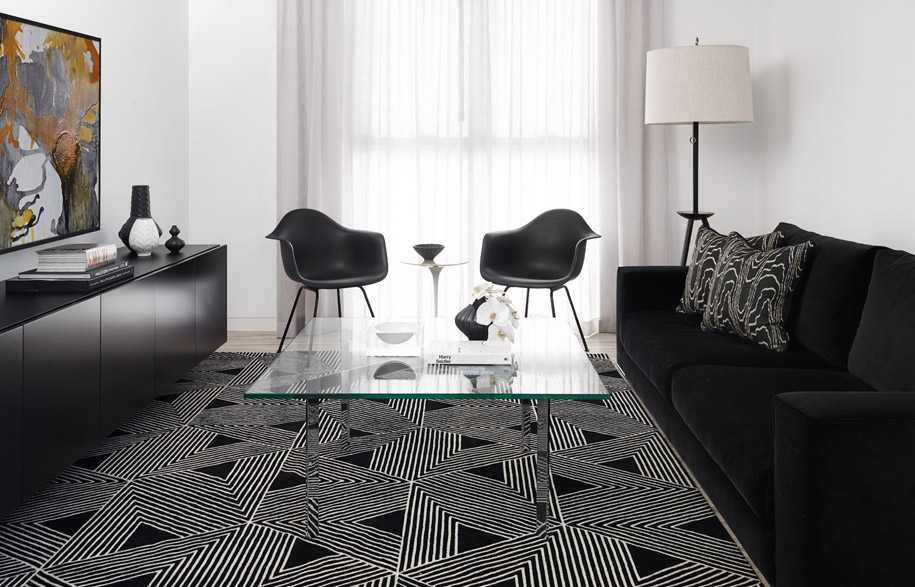 "NEW MODERN is perfect for contemporary living, in a residential or commercial environment," says Natale. The rugs are made from 100% Tibetan Wool, with custom colouring and sizing available. Each rug has been named after a city, as travel provides one of Natale's foremost inspirations.
"Not every rug is necessarily inspired by the city itself but they are inspired by my travels. So many of my inspirations for design come from travelling, it seems fitting to pay tribute to some of the places I've been."
More specifically, Natale explains.
LONDON
"I wanted to include a circle pattern to balance the other geometric angles in the collection. The curves work well to soften a space."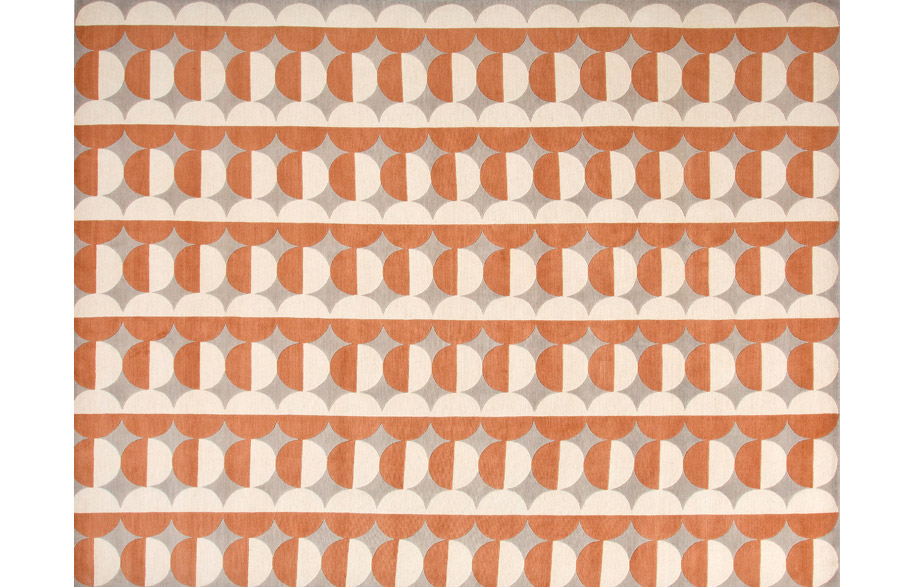 LOS ANGELES
"Amid this contemporary collection I wanted to feature a rug that was a little more classical in its inspiration. I called it Los Angeles because of its deco elements – they're a strong part of LA designs."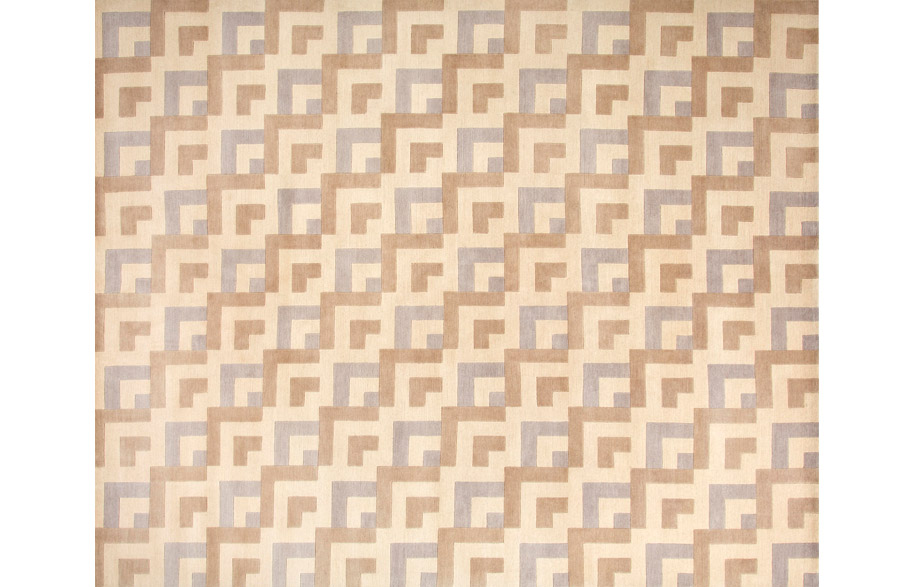 MEMPHIS
"This is more of a nod to the post-modern design movement than the city. I've always been inspired by the Memphis Group, and the vibrant buzz of the patterns in this rug reference that era."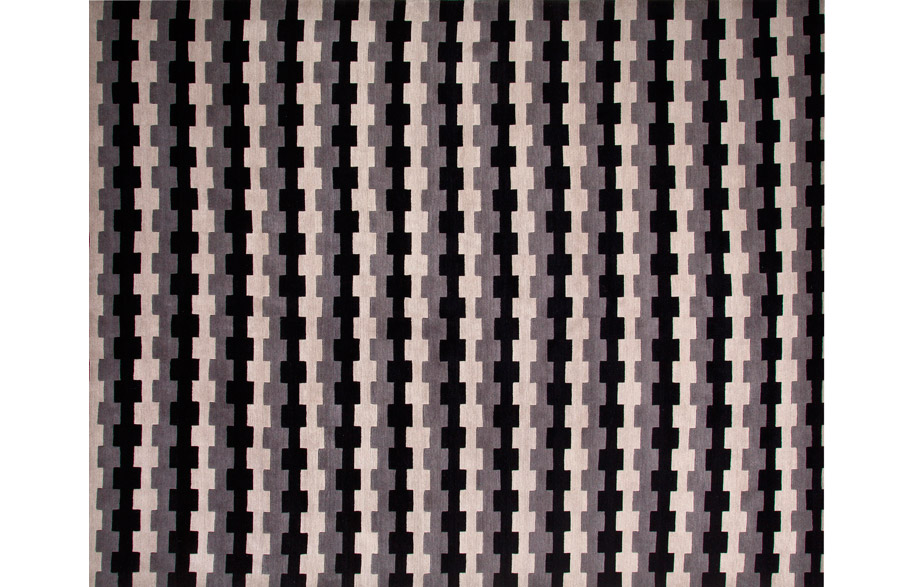 MIAMI
"This minimalist blue and white pattern feels a little bit nautical and a little bit urban, perfect for contemporary coastal style."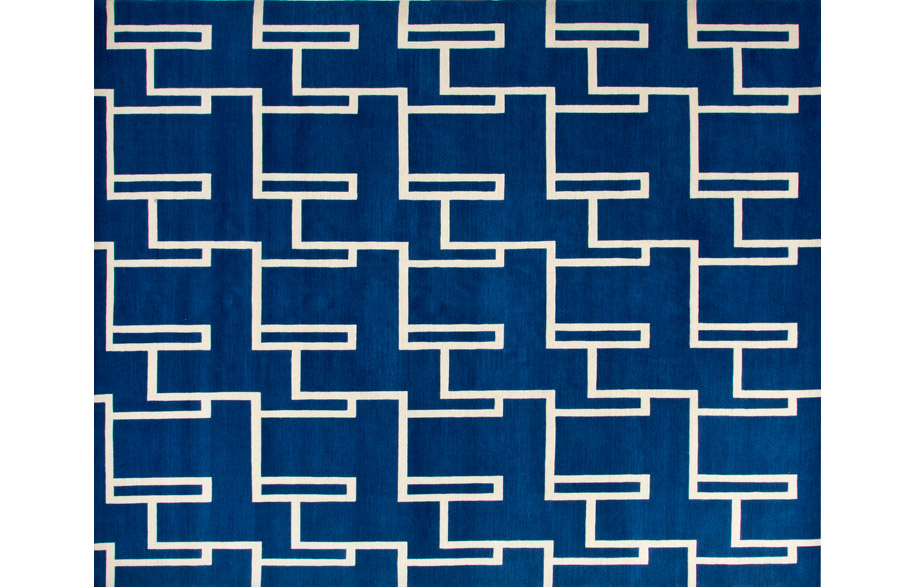 MILANO
"The dramatic blend of geometrics and colours of this rug have an Italian feel for me."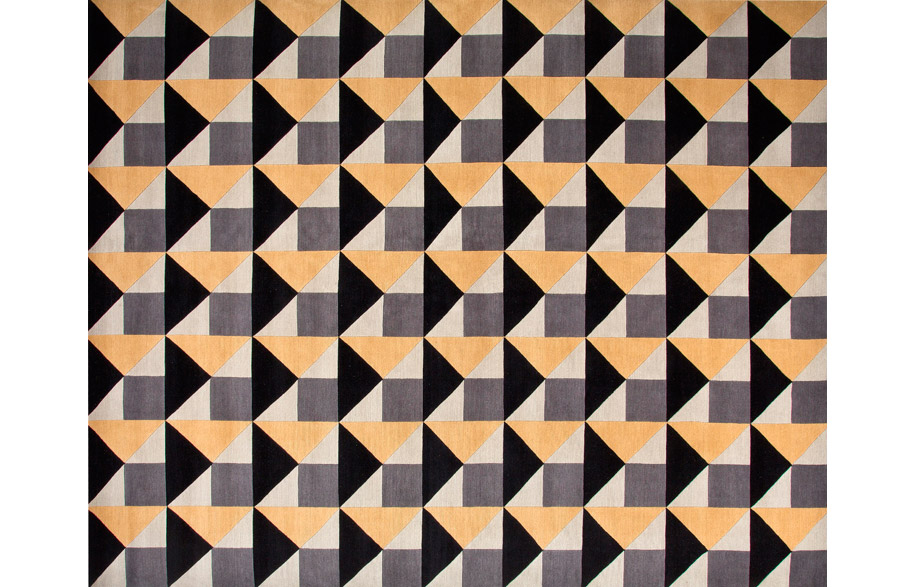 RIO
"This was inspired by the beautifully detailed mosaic pavements in Rio."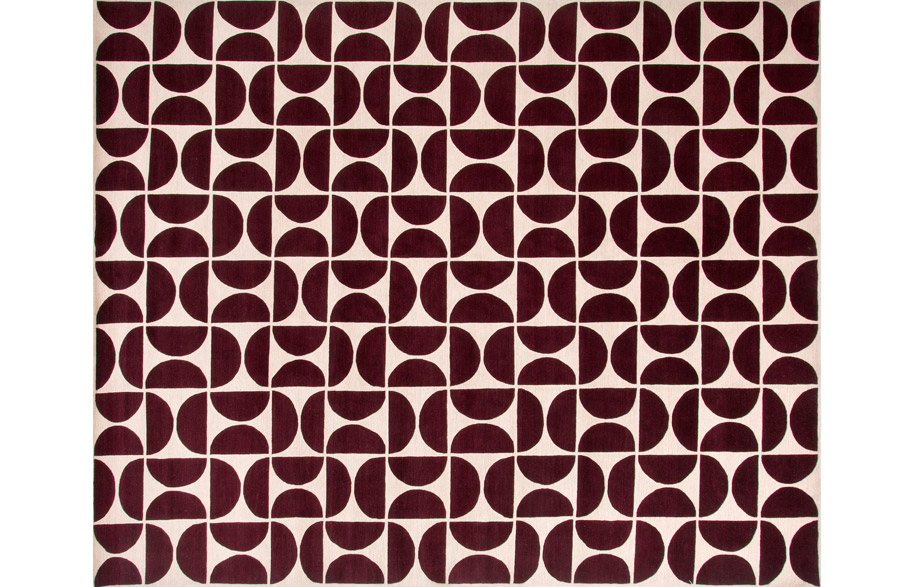 SAINT TROPEZ
"The only circular rug in the collection, this not only brings an organic element into the mix, but the long languid lines suggest the indulgence and glamour of the city."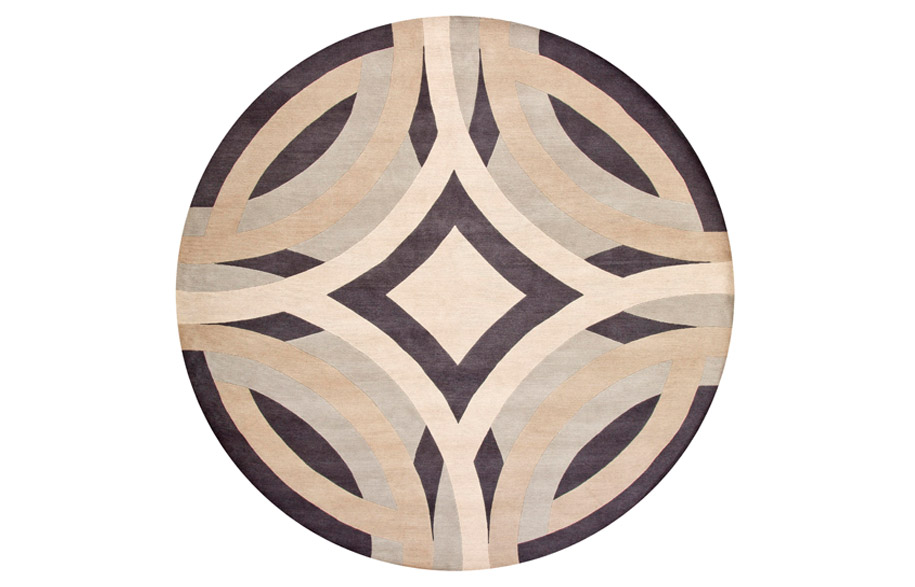 TOKYO
"Dynamic and precise, the lines of this rug make me think of the city's intricate yet structured network of transport, buildings and bustle."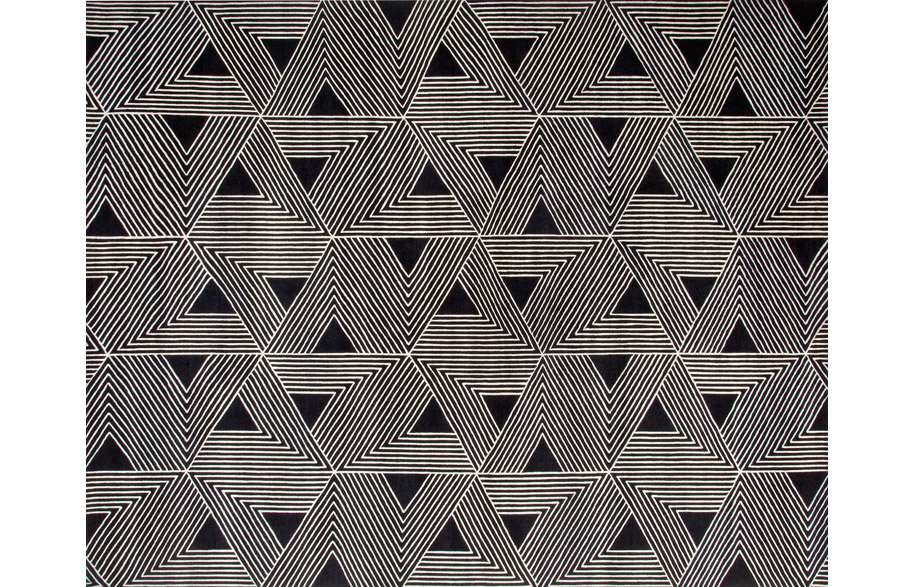 Natale does concur that the trend for quality Hand Knot rugs is growing and worth the investment.
"When it comes to special pieces such as rugs, people are more willing to invest in the individual skills and care that go into Hand Knotted rugs. I love the look and finish that Hand Knotted rugs have, and their lovely dense surface and the way it plays with light. These factors are especially important when you are working with intricate patterns," Natale further explains.
Like any partnership, it's the effort on both sides that makes it a success, and for Designer Rugs, the journey of working with Greg Natale is a historic and proudly triumphant collaboration.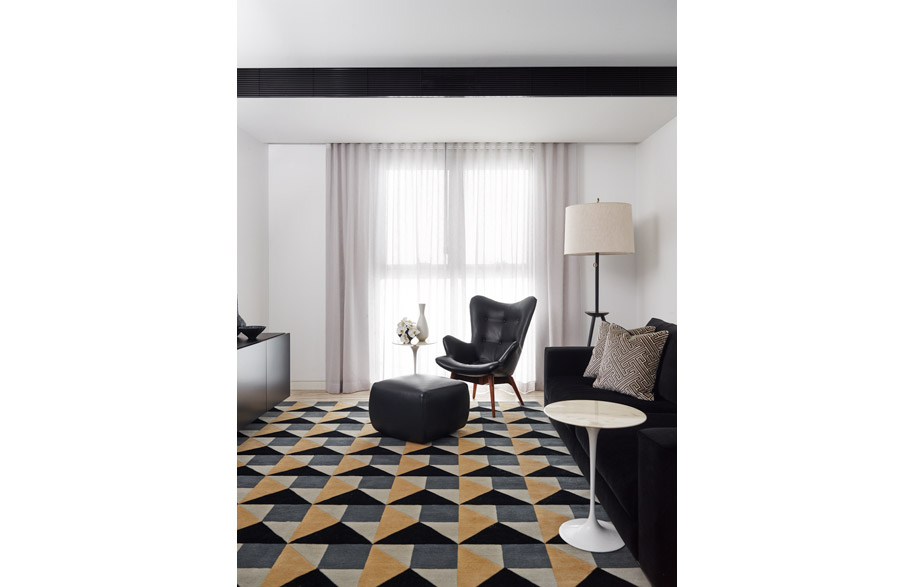 "We always love the opportunity of working with Greg (Natale) and this is our third project working with him. His ideas, creativity and ability to turn an 'inspiration bite' into an exquisite rug or Axminster Carpet design are unflappable," says Designer Rugs Managing Director Yosi Tal.
Tal is also quick to highlight that Designer Rugs has the flexibility to custom-make the rugs and carpets to specifications, even tweaking the design.
"We pride ourselves not just on our heritage of producing exceptional quality rugs and Axminster carpet, but our reputation has been built on creating unique and inspirational custom-made rugs."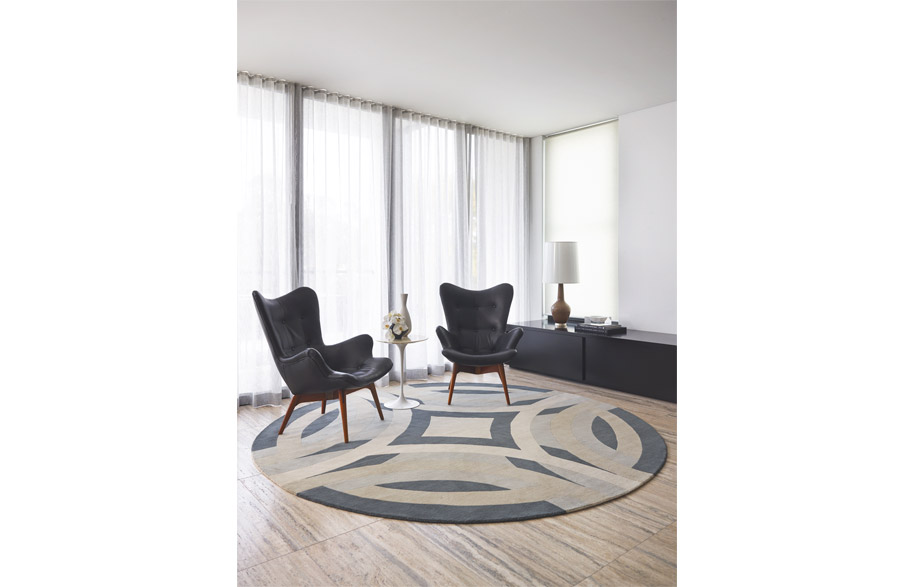 For more information visit designerrugs.com.au
---