For 2014 e15 extends its collection of furniture with three distinct products by German designer Jörg Schellmann.
PLATZ and SITZ particularly complement e15's range of working and dining situations, expressing a creative work approach. A diagonal bar, guaranteeing high stability and formal distinctness, dominates the form and character of the solid wood pieces.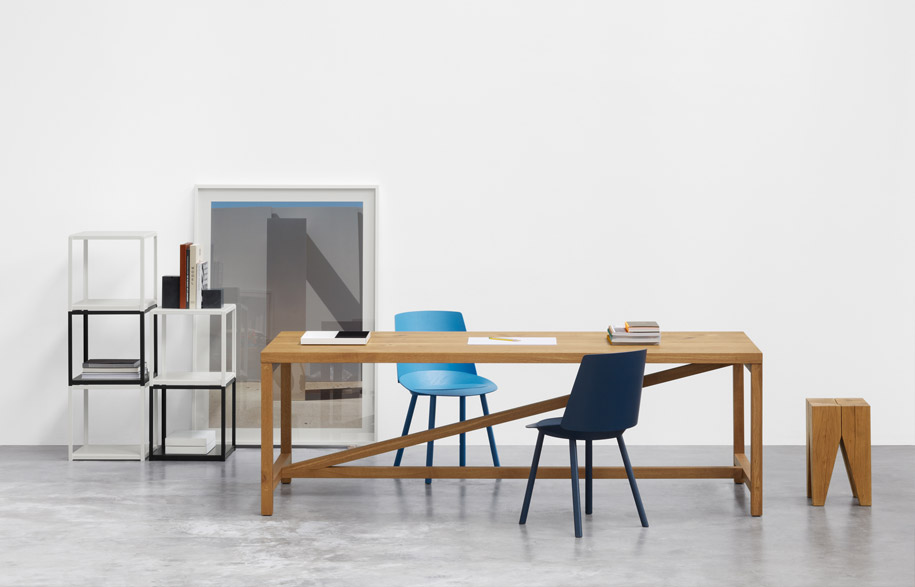 PLATZ Table, HOUDINI Side Chair
Evoking minimal art, shelf PROFIL stands out in its sculptural appeal, open for individual colour and composition solutions. The aluminium shelf PROFIL is produced in one piece by way of extrusion, a process used to create objects of a fixed cross-sectional profile, forming finished parts with excellent surface finish.
The new releases highlight e15's comprehensive range of premium furniture, emphasising principles of enduring design in combination with high grade materials and innovative, handcraft production methods.
The presentation of accessories marks the start of an extensive e15 accessory collection to be expanded over the coming years.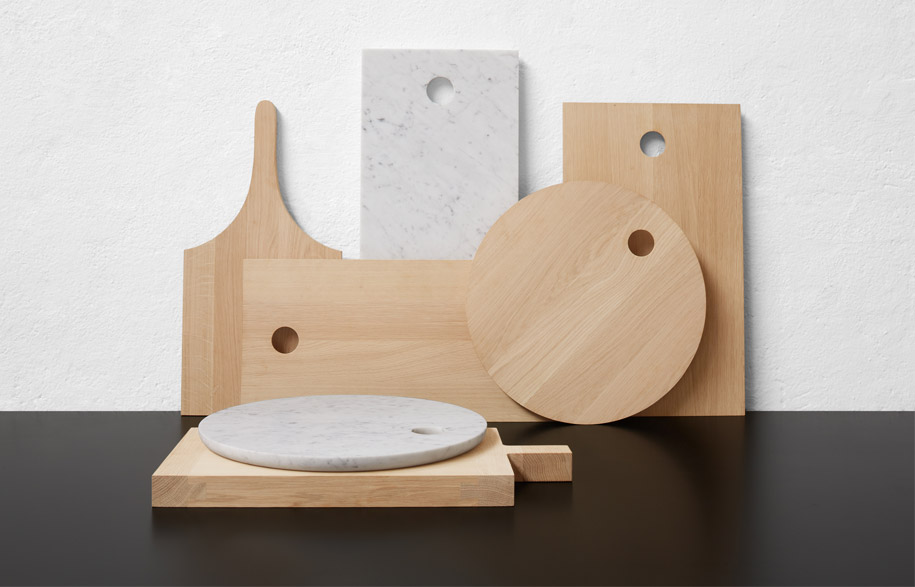 CHOP, CUT, SLICE chopping boards 
With premium materials in mind, elegant and functional products with character were developed.
A range of cutting boards, trays and bowls are presented in playful and sculptural forms made of solid wood or marble, all reflecting e15's distinct design aesthetic.
Book ends from finest Italian marble, tray dividers and fun paper weight houses from solid brass, European walnut and oak structure the perfect clean desk and office situation.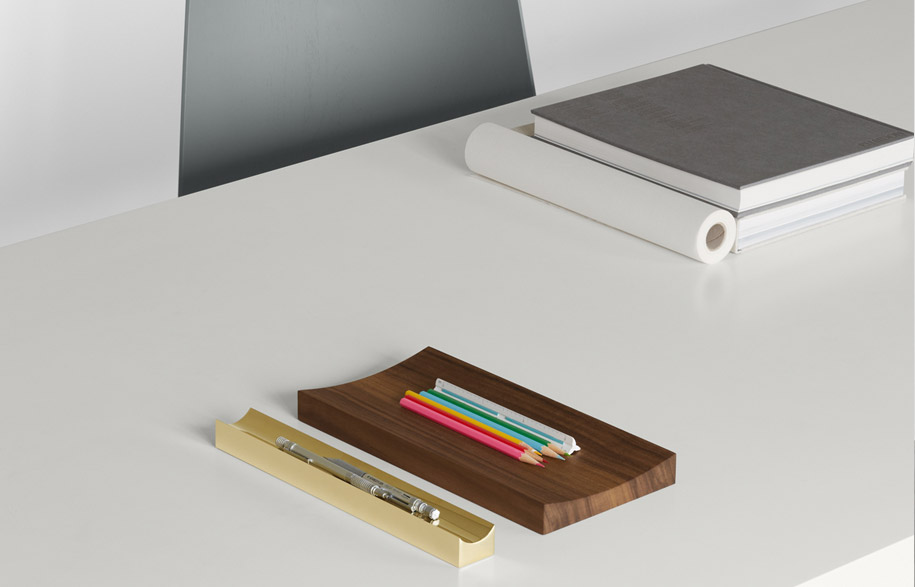 ITO tray, PEN tray, HAUS paperweight
Circling around kitchen, living room and office, the new accessories enrich the pleasure of cooking, working and living.
e15 is distributed in Australia by Living Edge
livingedge.com.au
e15.com
Tags: e15, Living Edge
---