North was founded with a philosophical drive to shine a line on lesser-known skillsets from communities in northern parts of Australia. This focus not only showcases the diversity of the under-represented region, but also furthers the design conversation in the Australian textile industry.
With proceeds from the fabrics always being channelled directly to art centres of indigenous communities, North creates a source of sustainable income for artists and designers.
We had a chat with North's founder and interior designer Crystal Thomas about the innovative brand…
Can you share with us what has led you to this point? When did you first begin North? 
My journey to NORTH begins in 2012, when I relocated to the Northern Territory. I was drawn straight away to the Indigenous hand screen printed textiles coming out of remote communities. After purchasing my first piece of textile within my first month, I made it a mission to feature the textiles and art in the Interiors I was designing. I was inspired by the beauty and the need to celebrate this important, and yet undervalued, artistic medium coming out of remote communities; I immediately began work on this idea, but the next three years encouraged a slower pace and a deeper level of understanding and consciousness about Territory living. I fell in love with the people, the landscape, it's communities and Indigenous art and design. It was the knowledge that in the current market the textiles faced so many hurdles to being seen and appreciated by wider audiences that sparked the idea for NORTH.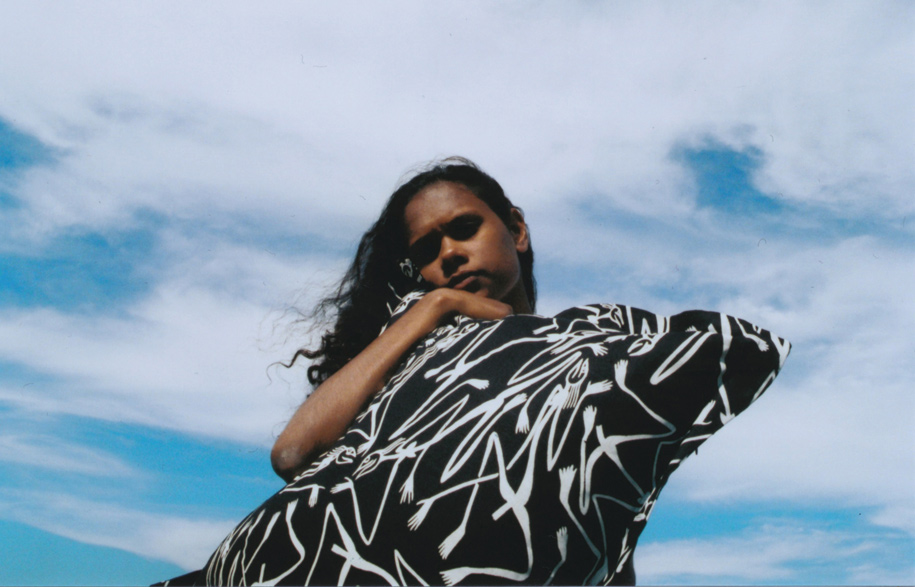 How would you describe your creative vision for your collection? 
Our vision for NORTH is to represent culture and country with an authenticity and stylised sensibility.  The Territory is bold, beautiful and sparks a natural curiosity. My self-assigned role was to curate a selection of textile prints.  I chose to represent three artists based on the artists work and yes – my personal favourites!  A major element of NORTH's mission is to create a way to share the stories and raw talent of artists from these remote communities, and so I don't understand the collection as mine as I am not the artist and these are not my stories to tell.  I am simply experimenting with how to run with this magic and keep it showing up in our work, so we are presenting the artists in the most authentic way possible. It thrills me that our aesthetic playground is the Territory! Brands with a strong identity that have endured the test of time, are a source of constant inspiration. This collection represents three remote art centres and artists in the Northern Territory.
Can you explain the process of creating this collection, from your initial vision to reality?
Creating a vision for NORTH, started with the communities. 
Building a relationship with remote community Art Centres was a slow process that was nurtured over a period of time. Each Art Centre is very different and our relationships have been built around the individual needs of the community.  It's integral that NORTH is flexible and responsive to what is happening in the community as freight and logistics can be hindered by the elements such as floods that cut off access or wet-season humidity that prevents ink from drying.
Though the development process it became important to us to manufacture in Australia.  Inspired by 'slow living' philosophies, which value quality and long life, and drawing from beautifully crafted and simple things, we wanted the wares to be homemade with the best-quality materials. It felt right to pair the fabrics with Australian artisans and craftspeople, in this way each piece doesn't come from a production line, but has been handled with care.
The choice representing the textiles from community in the form of quality produced homewares was a natural inclination; with a background in Interior design, I want to turn every piece of wonderful fabric into a luxury cushion! 
What do you think is the common factor across your creative output? 
We are looking into various ways to represent the brand creatively.
One of the most exciting collaborations is with Melbourne based photographers.  We have paired with a group of respected photographers to tell the story of NORTH through their eyes, with their personal sensibility and interpretation of the Territory. It should be quite a lot of fun!
North
northhome.org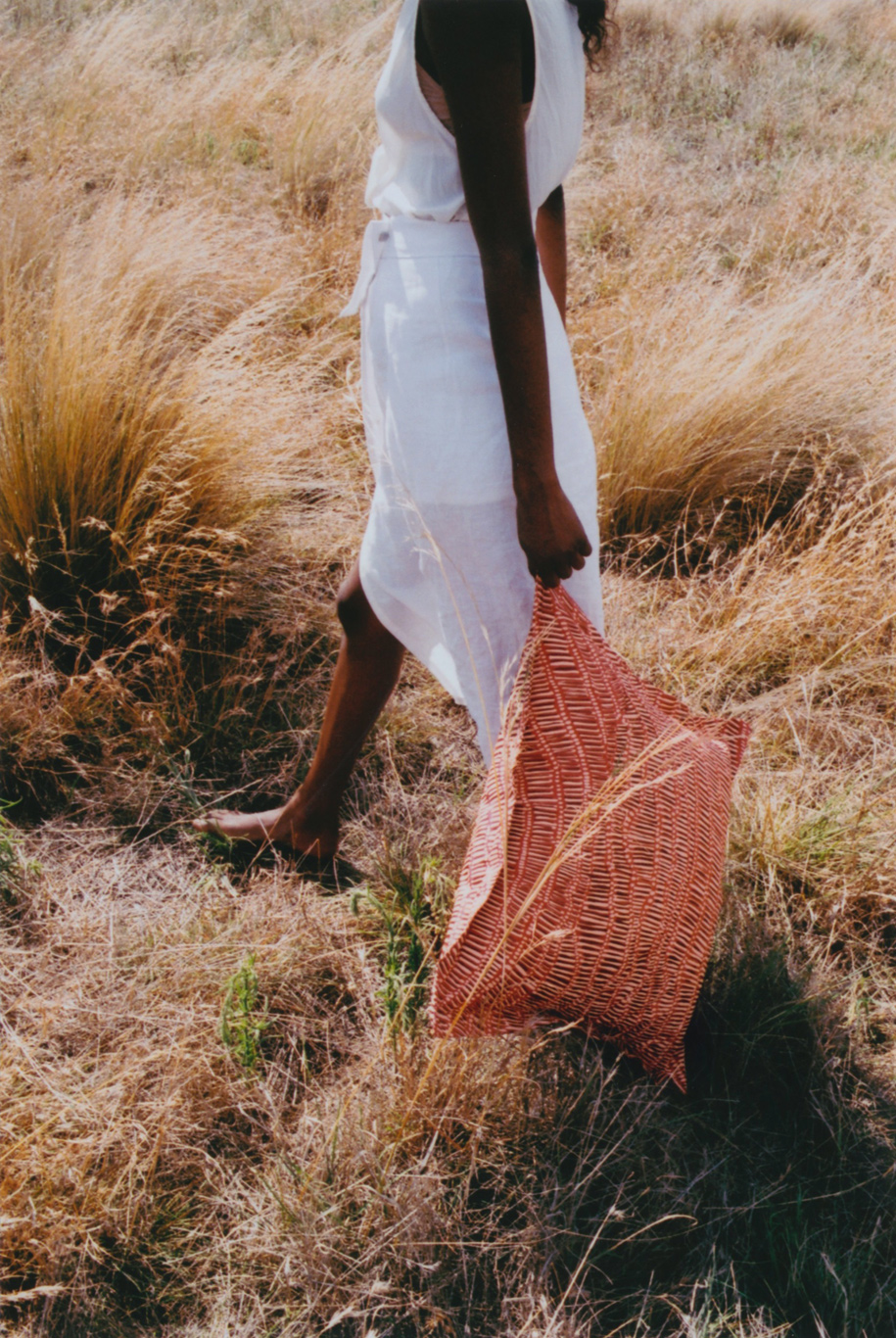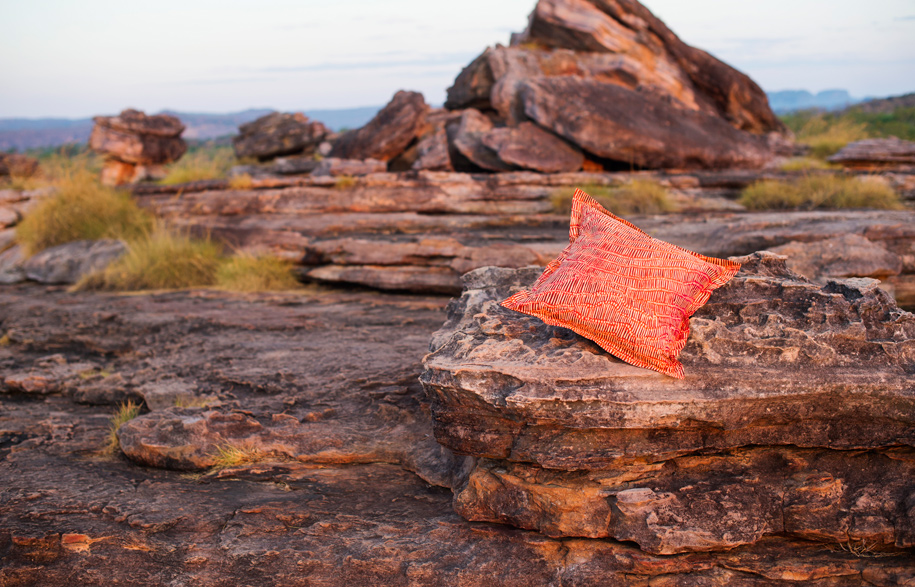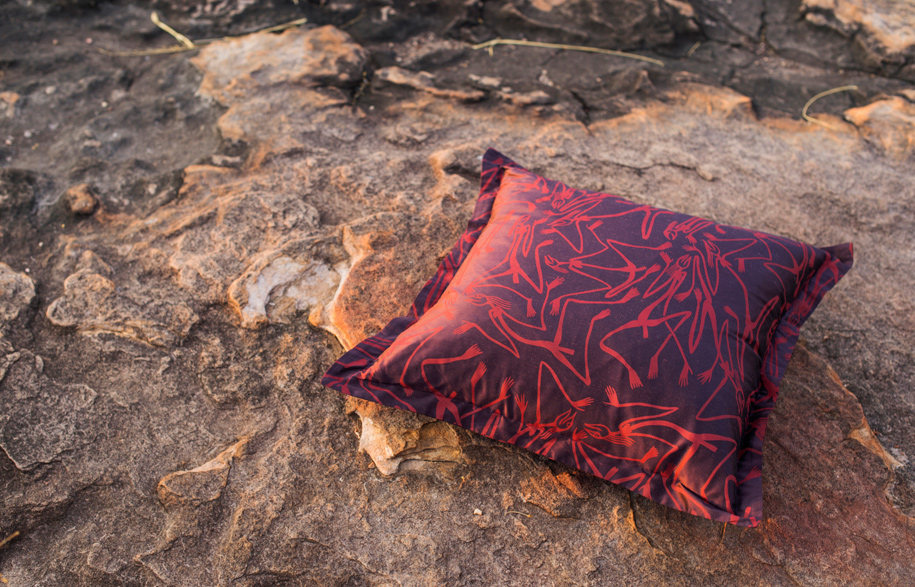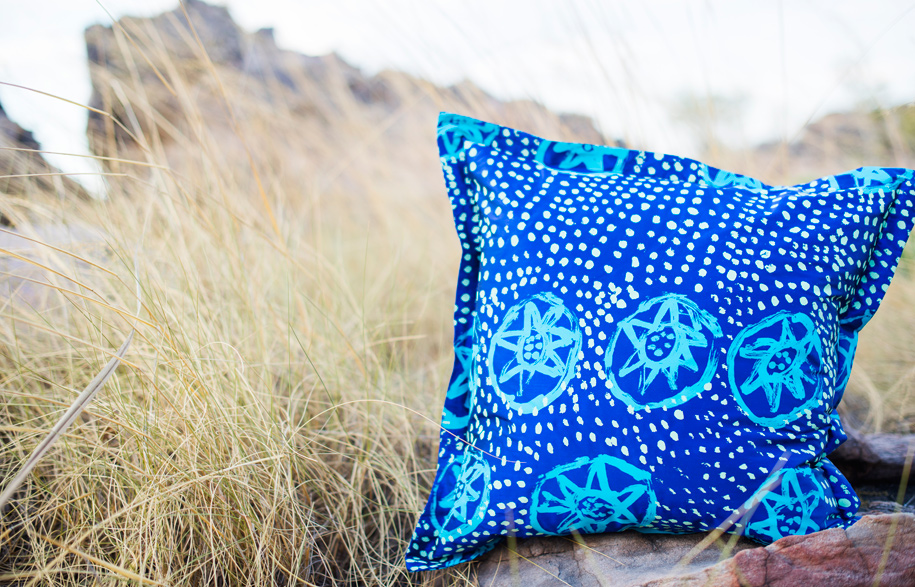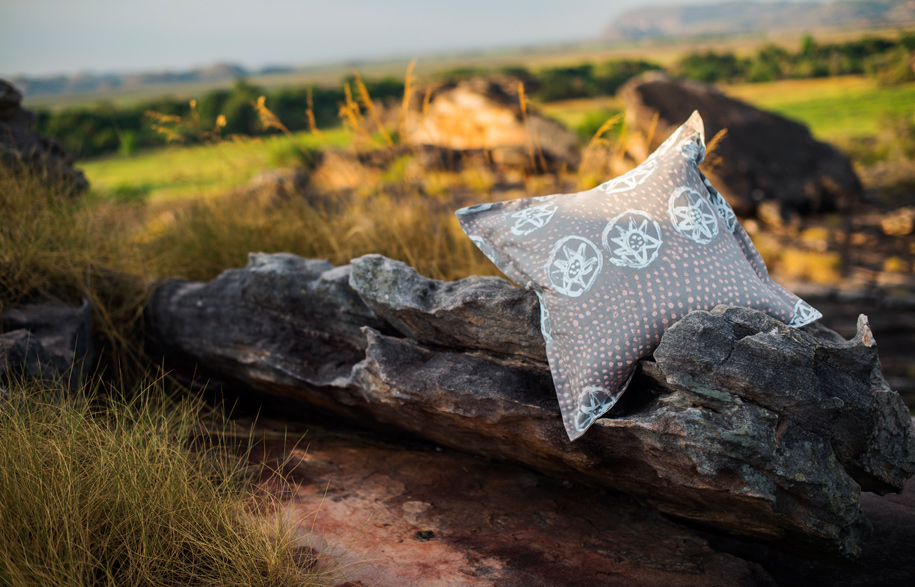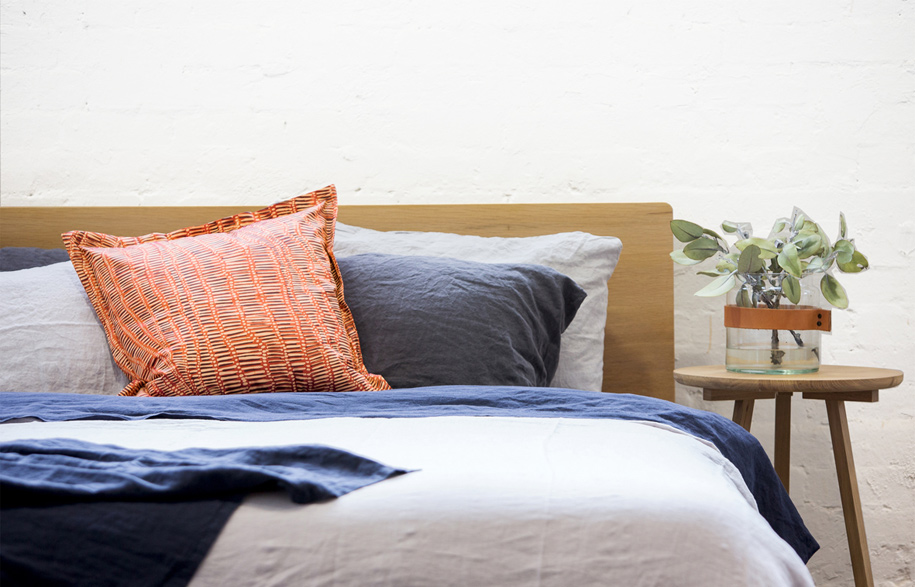 ---