As we push forward towards a summer of freedoms, reconnections, and long overdue catchups in the Australian sun, Nau premieres a new range to cater to every need.
Cult Design's in-house Australian design brand, nau unveils a new collection for 2021. The renowned creative powerhouse is thrilled to present the latest collection of furniture and lighting pieces from the country's most prolific designers. This new range responds to the needs, desires and changes in our evolving lifestyles that have emerged in a turbulent period unlike any other. Featuring a comprehensive edit of timeless, contemporary designs for both residential and commercial settings, this new collection is set to impress and inspire for years to come.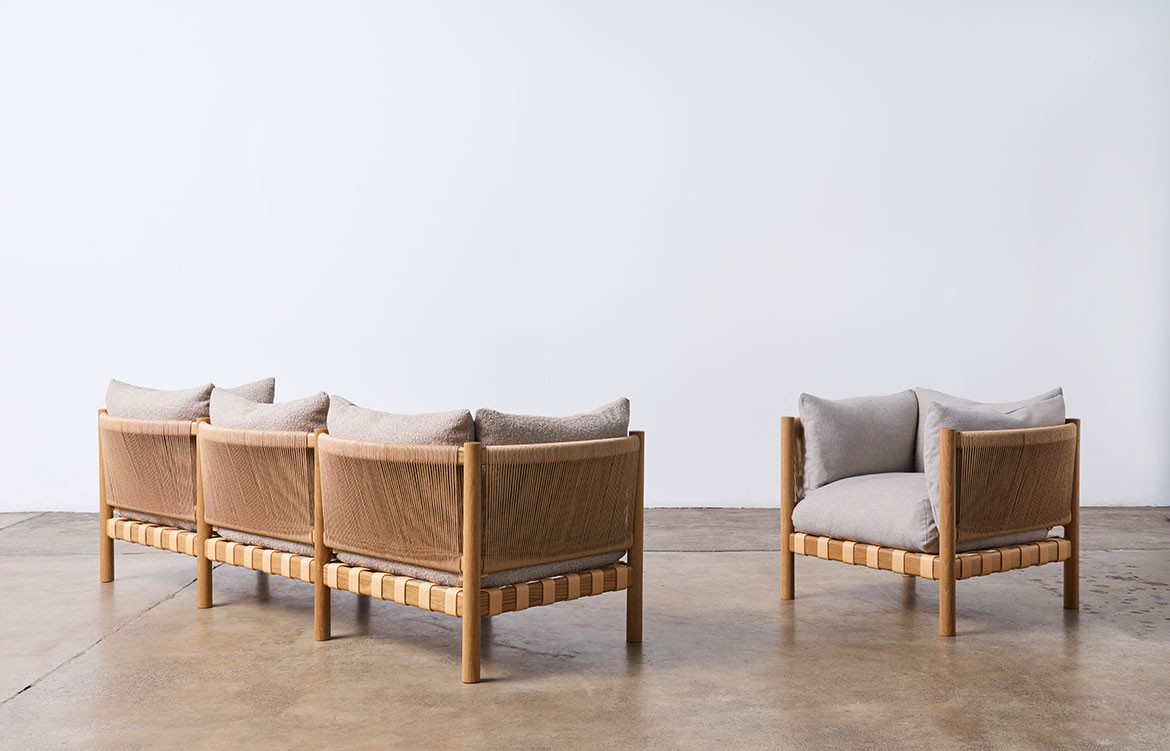 Bringing a sense of understated elegance to the residence is the Harbour Collection by Adam Goodrum. Seen as 'a place to rest, retreat, recover,' Harbour creates a calm oasis amidst the hustle and bustle of daily life. The expressive new collection showcases an armchair, sofa and bed – a comprehensive trio that puts relaxation at the forefront.
Defined by its exemplary quality and unparalleled comfort, Harbour pays homage to genuine craftsmanship. Inspired by the Scandinavian craft traditions of the 50s and 60s; the collection features structural bows built from solid timbers, supple and intricate leather strapping that has been latticed by hand, and a handwoven papercord frame, creating a sculptural and striking silhouette in any corner of the house.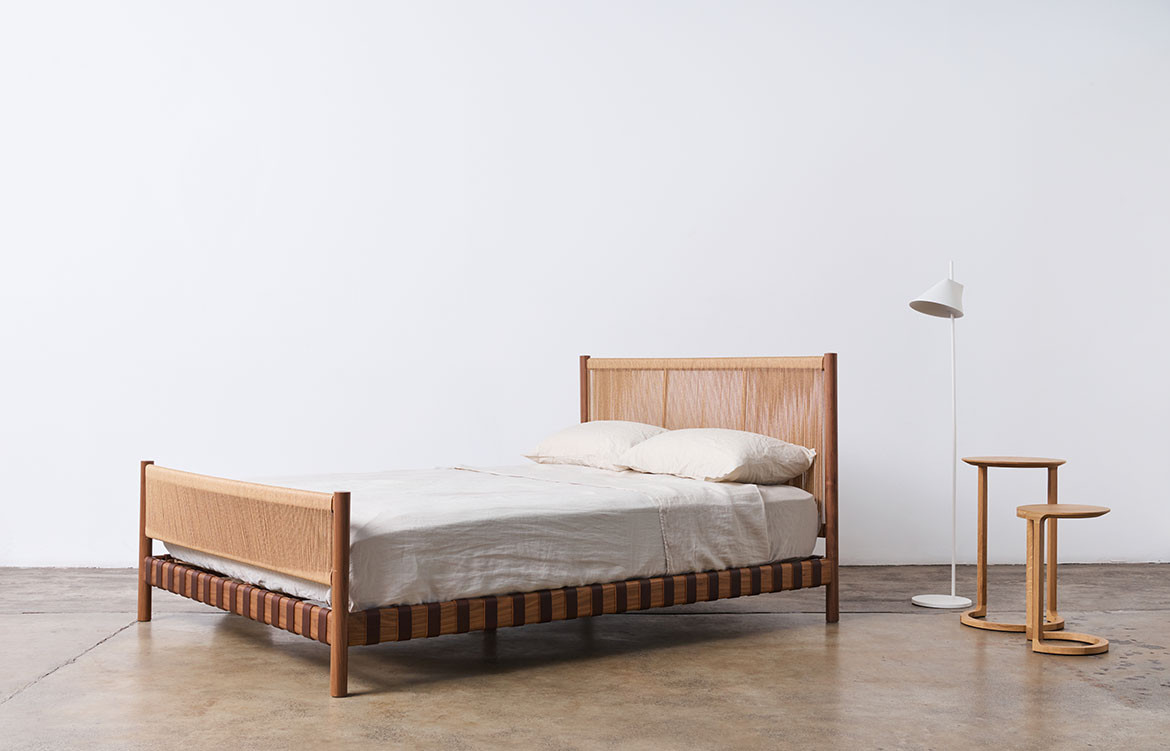 "Harbour comes from the desire to create a sofa collection of the highest quality, comfort, and to capture the aesthetic of contemporary Australian life," expresses Adam Goodrum. The soft, subtle curvatures throughout Harbour's profile echo the plump nature of the pillows. Each product in the Harbour collection has been meticulously refined to encourage long, uninterrupted moments of rest and lasting tranquillity from morning to night. "All components are revealed through honest assembly to celebrate the handmade; with the paper rope echoing the rigging of ships and its slouched cushions the relaxed attitude of a ship at dock."
With the world constantly moving and our daily routines ever-changing, Harbour transports you to a moment of calm. More than meets the eye, Harbour is the complete package  – warm, inviting, endlessly comforting and ready to welcome you home.
Harbour and the rest of the 2021 collection from nau is available through Cult Design.
Cult Design
cultdesign.com.au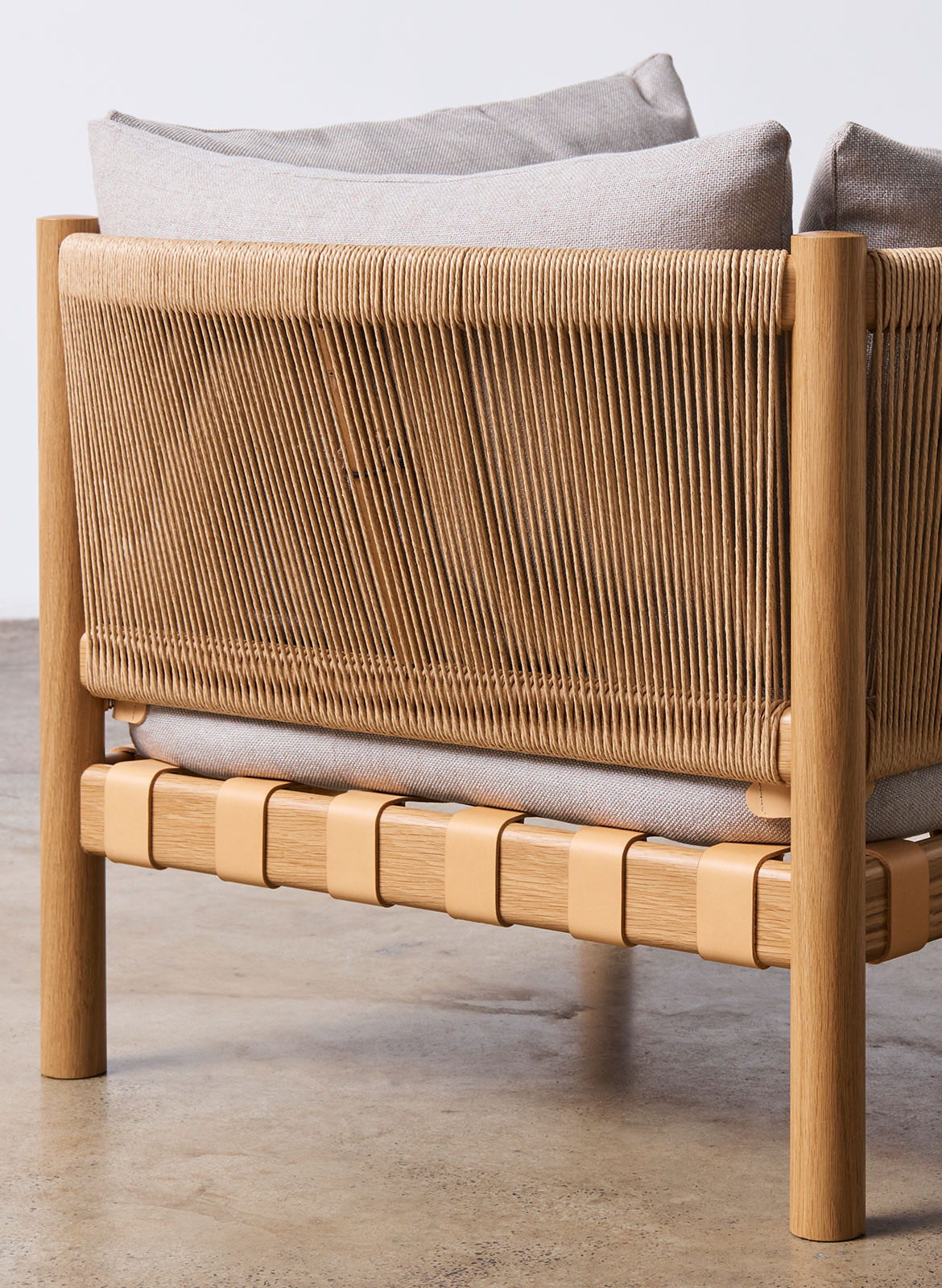 Tags: adam goodrum, australian design, cult, Cult Design, furniture design, Harbour, NAU, product design
---