With a vision to create the perfect presentation of light, and motivated by a clashing colours and styles of the lighting market in the 1980s, German-born Axel Meise came up with the idea of a lighting system for rooms within a house and the house as a whole. At this stage Axel owned and ran a speciality lighting store in Munich. But the self-taught lighting designer soon went on to develop a sophisticated, module lighting system that kept the end user, their behaviour patterns and needs, front of mind.
In 1999, Axel established his company Occhio, Italian for 'eye'. It became the first company on a global scale to offer a comprehensive, modular lighting system for residential and commercial settings. A visionary, a lighting designer and a business mogul, Axel speaks of his path to success: "I could never have been anything other than an entrepreneur. I'm continually fascinated by the process of turning an idea into a reality."
At the core of the company is the uncomplicated belief that good lighting affords a better quality of life. This sentiment has driven Axel to continue to grow Occhio and the designs and systems they present to market in the years since foundation. His unwavering drive to innovate has found Occhio unparalleled success.
Of the four series within the Occhio product portfolio, Series X comprises of an award-winning lighting design: Mito. In 2017, with the launch of this lighting series, Occhio demonstrated a perfectly balanced relationship between spherical form and technical finesse.
The series began with the Sospeso and Soffito lights. While Soffito sits flush with the wall or ceiling, Sospeso is a height-adjustable pendant light that can be suspended in groups or singularly above a dining table or in high-end living spaces. Following a positive response to Soffito and Sospeso, Occhio expanded the Mito collection with Raggio and Largo in 2018.
Two arc luminaires, the iconic round light seemingly floats above a tapered arc. Mito Largo is designed for glare-free lighting in living and lounging areas, while Raggio offers focused lighting for reading, writing or task-orientated activities. In both forms, light can be emitted from one of both sides: the uplight and downlight in its ability to be controlled separately offer a variety of lighting scenarios. It is in this way that the consumer is truly empowered to become their own lighting designer. Furthermore individualised, Largo and Reggio are available in rose gold, bronze, matte gold, matte silver, matte black and matter white. The carbon base is available in black or white.
Mito Linear completes the series; having been recently unveiled at Euroluce at Salone del Mobile.Milano this year. Occhio has turned the Mito series on its head with a series of linear ceiling, suspended and wall lights. Inspired by the blurring lines between work and home life, Mito Linear is designed to suit either setting. True to Occhio's pushing-boundaries form, the technology on offer in Linear is as outstanding as the design. The suspended Mito Volo, for example, can be adjusted with one hand for different tasks, while the whole sub series features touchless control and colour tune via the Occhio air app.
In the 90s the Dusseldorf-born, Munich-based Axel Meise started a lighting revolution. Twenty years later the self-made, self-taught designer and entrepreneur continues to push the boundaries of lighting capabilities and develop designs alongside changing behavioural patterns.
Occhio
kodalighting.com.au/products/occhio
Occhio is available Australia-wide through Koda Lighting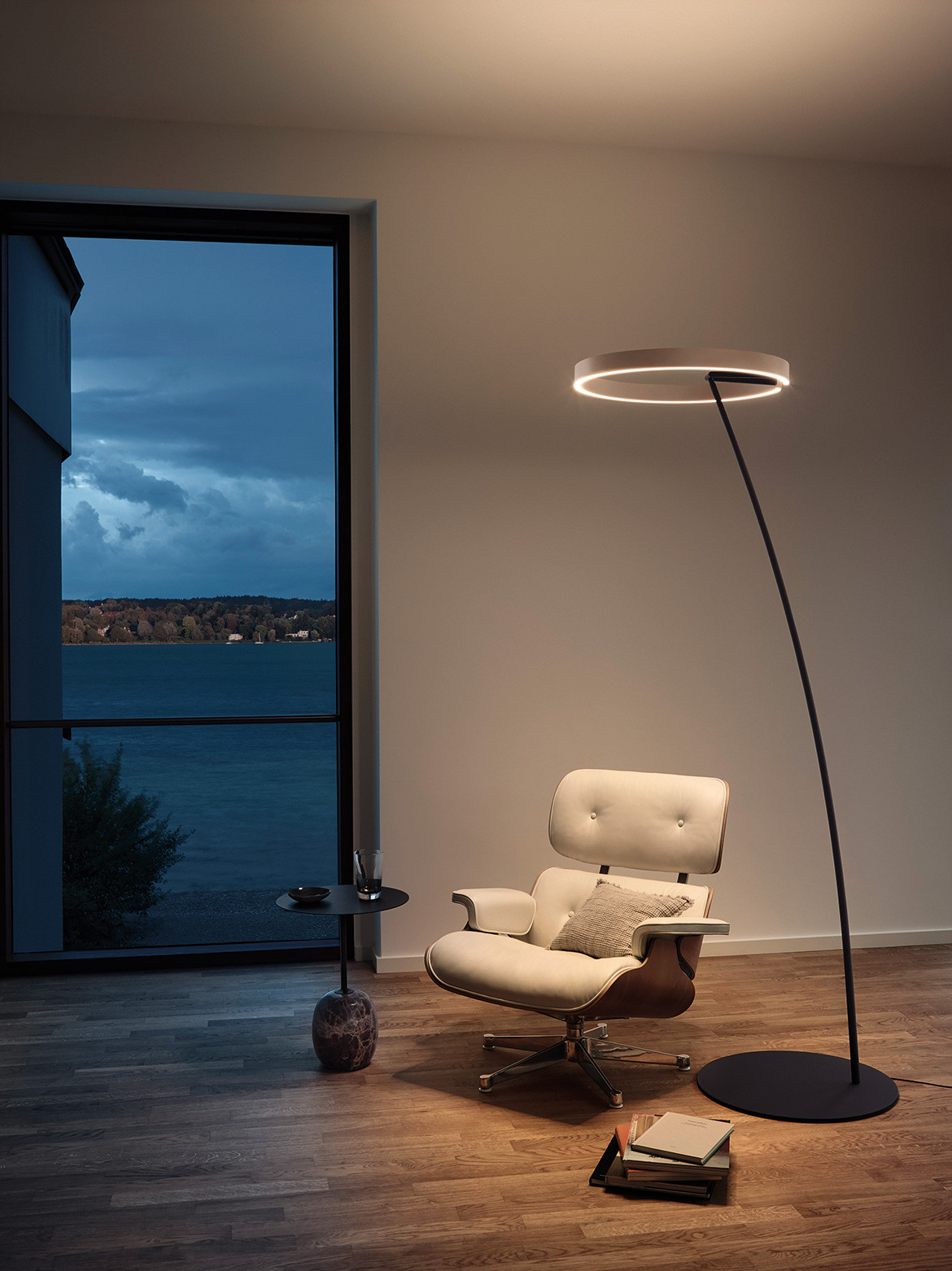 Mito Raggio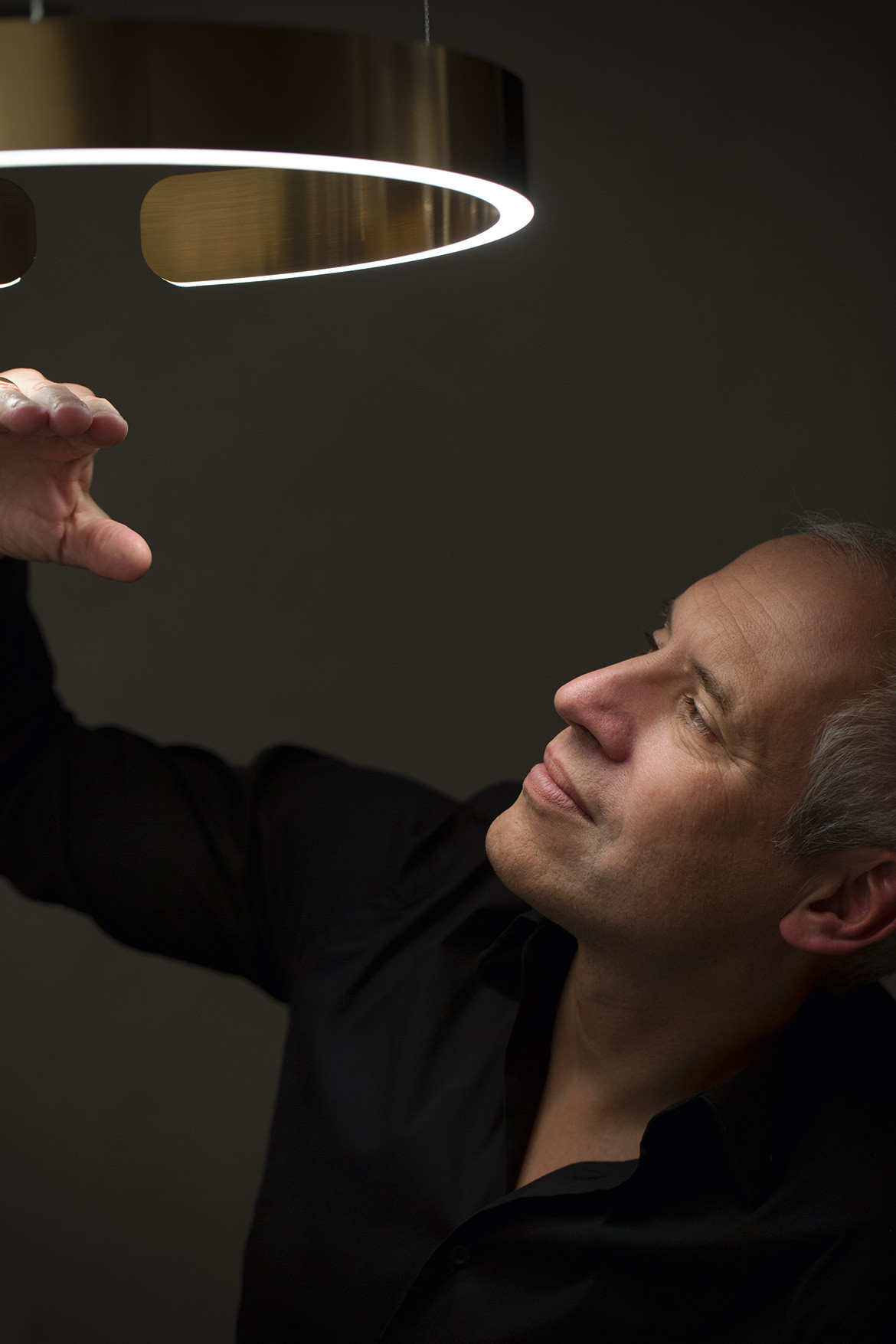 Axel Meise
Tags: Axel Meise, euroluce, lighting, Lighting design, Milan 2019, Mito, Occhio, Salone Del Mobile 2019, Salone del Mobile Milano
---