Set on the busy design hub of Church Street in Richmond, Melbourne, Oly brings something distinctive and different to the Australian furniture scene. It's no sledge hammer though – everything you see is subtle, refined, elegant, yet playful.
There's the essence of the seaside infused within each piece of the multi-faceted Oly collection. Here you find an interplay of themes and materials: birds (perched upon lampstands and centrepiece-style vessels), and shells (delicately clustered around mirror frames, and glossily tiled upon petite side tables); foot stools in soft animal pelts complement lushly velveted lounge chairs, mirrored tabletops offset leather upholstered seats.
Launched in 1999 by Californian artists Kate McIntyre and Brad Huntizinger, Oly is a boutique brand, classic yet contemporary in style, outstanding in its use of unconventional materials. "The Oly collection has a wonderful organic, casual yet historical aesthetic that I think Australians relate to," says Coco Republic's Director, Anthony Spon-Smith.
Coco Republic represents Oly in Australia, and is excited about the synergies between the two brands and their design hunter following. "[Oly] has a playfulness whilst being so well made and detailed that you just have to take it seriously. That's unique and I think that's something that cultured Australians recognise and value in their design," Anthony says.
Key pieces in the Oly range are, as Anthony describes, "classics with a twist". The Faline table collection encompasses a dining and side table set upon four horse legs.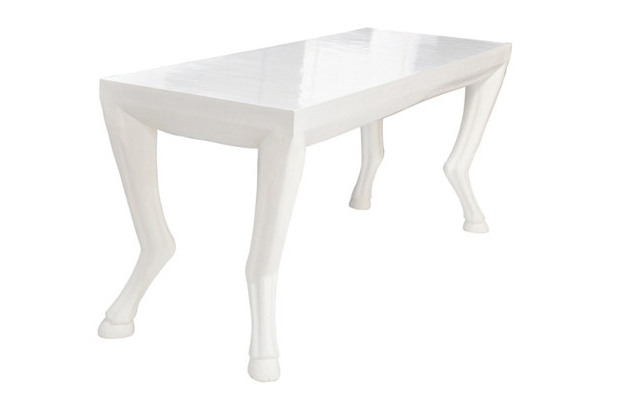 "The Morgan chair, inspired by classic French design with contemporary mirrored finish [adds] a little sparkle to an ordinary living room," adds Anthony. He also notes the chandelier collection – which true to word lights up the showroom space with designs wrought from shells, timber, resin and more.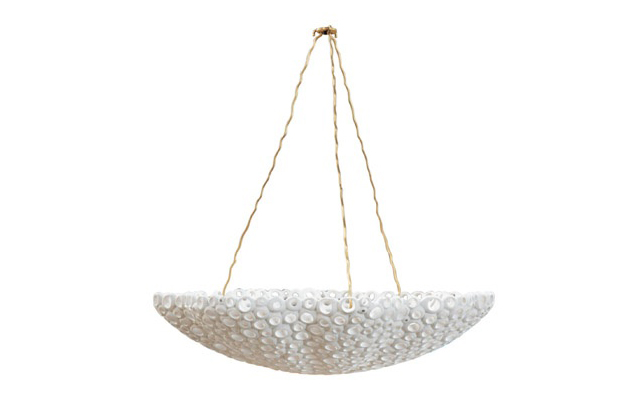 "Oly's collection is one of the best tools to allow a client to 'choose their own style' as so many pieces have options and distinct styling. People become instant design professionals when in the Oly showroom. [It] isn't a brand for every street corner. It's a discerning line…" As Anthony says, Oly's place in Australia is quite unique – its new concept store in Melbourne is the second of its kind in the world. "Should that take off… then more Oly stores possibly will follow," he says.
Definitely a brand worth spending some time with, you can find the Oly San Francisco store at 488 Church Street, Richmond, Melbourne.
---