Pushing the boundaries in bathroom design for nearly three decades, Omvivo has supplied unique products into contemporary projects around the globe. Originally established in Melbourne and now owned by the Schiavello family, Omvivo has earned its reputation for superior quality solid surface and innovative designs, delivering truly unique and luxurious bathroom products across a wide range of industries.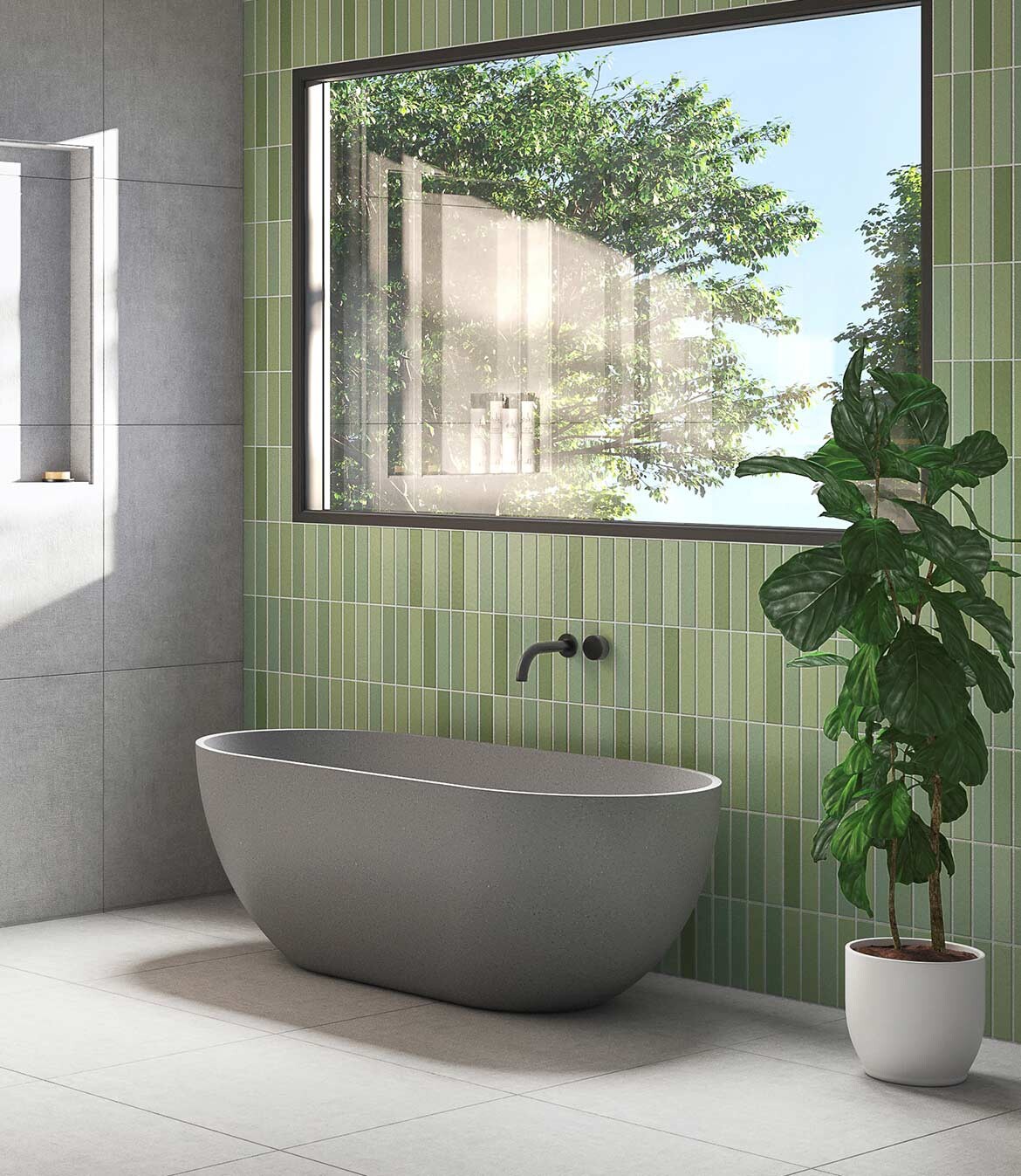 Evoking the type of tranquil and refined ambience you will find at a luxury resort or spa, Omvivo's Villa collection of bathtubs and basins has garnered the attention of architects and interior designers in recent years with its elegant design and superior quality.
Omvivo is expanding this innovative range with two new products – the Villa semi-inset basin and Villa 1500 bath. The Villa semi-inset basin delivers a lower profile option compared to the above counter basins, yet continues the collection's visual cues with an elegant and generous bowl design. A new sculptural Villa 1500 bath is compact for small bathrooms yet boasts generous internal dimensions and a luxurious bathing experience thanks to the slim 25mm wall thickness.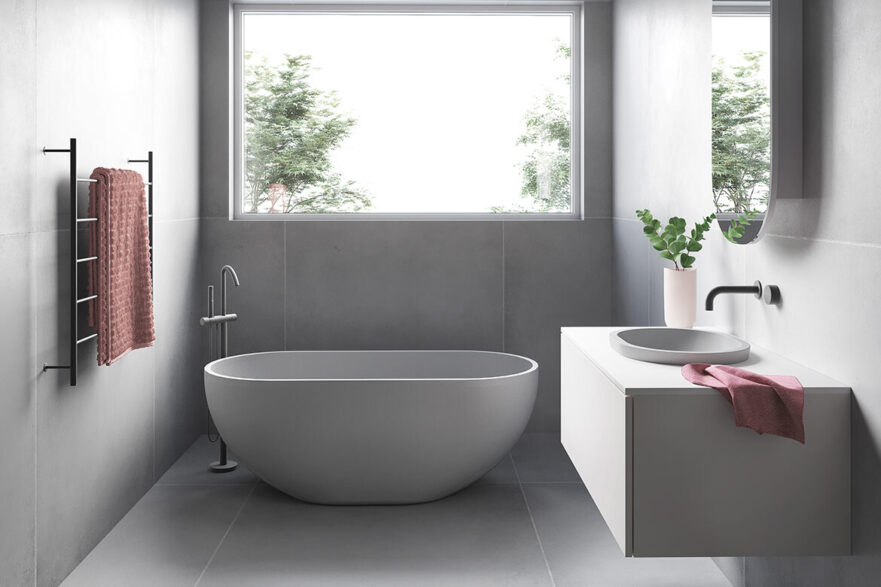 Available in two organic colours, White Haven and Cove Grey, Villa offers an attractive and durable alternative to white ceramic. Its organic finishes and refined sculptural forms inject colour and texture into any residential or hospitality setting. With a natural look and feel, Villa sits comfortably in a wide range of styles and project types, and works well with other finishes.
Villa basins and baths are supplied with a matching pop-up plug in either Cove Grey or White Haven. The matching plug gives designers the freedom to choose any tapware finish they need to achieve the desired aesthetic. The plug sits flush with the base of the basin when open to provide a beautiful, refined detail.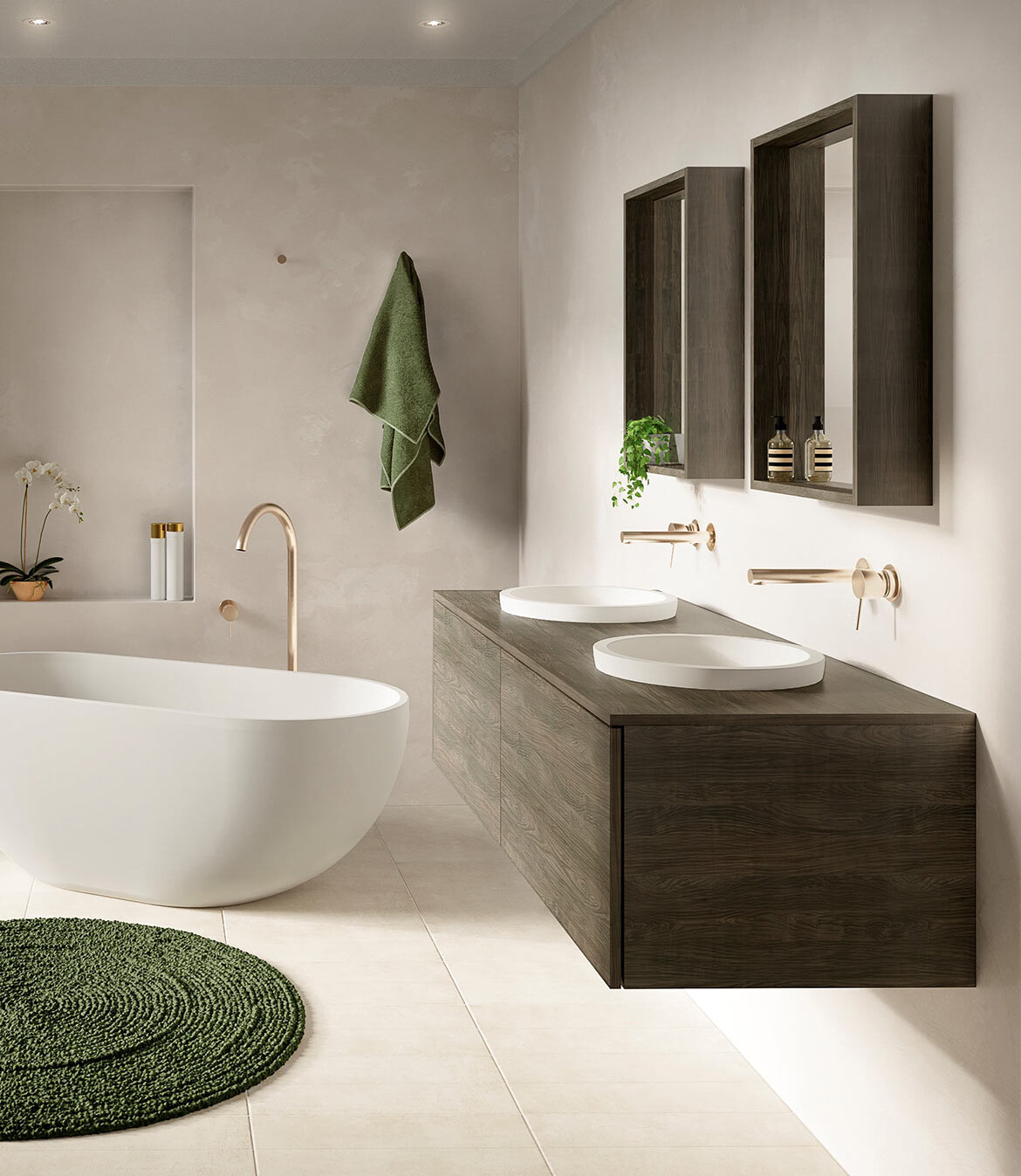 Manufactured from resilient solid surface, the entire Villa range is hand finished and features a smooth matte surface. Produced from a blend of approximately 65% natural minerals, acrylic and high quality resins, Omvivo's solid surface is a superior product that is homogeneous – this means the bathtub or basin is the same material throughout, and there is no inferior coating or cheaper structure under the white surface finish.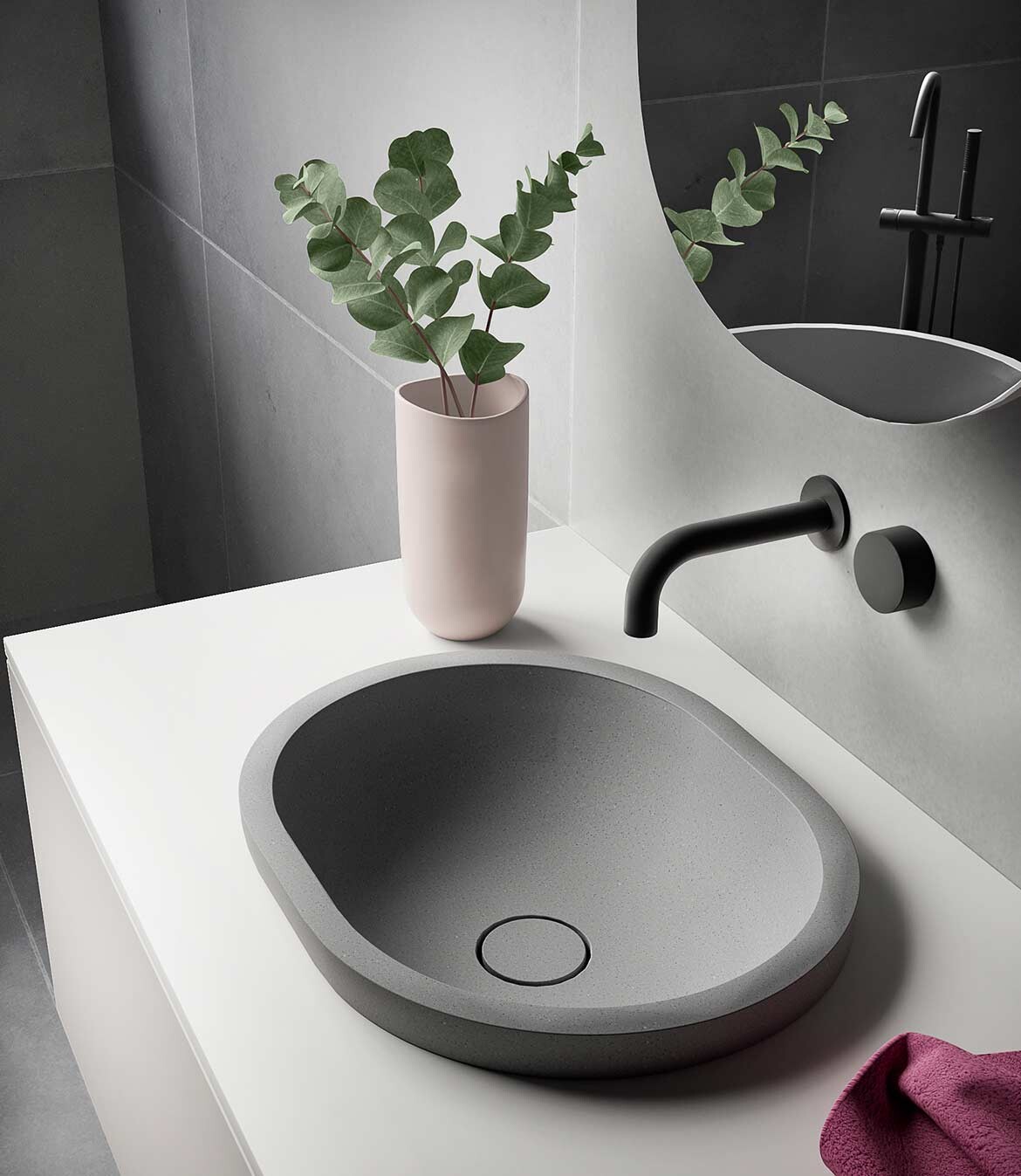 The non-porous, durable and stain-resistant qualities of solid surface are ideal for bathroom applications, ensuring easy cleaning and maintenance over the product's lifespan. Scratches can be easily buffed out and liquids will not penetrate the surface.
While solid surface is recyclable, the ability to renew the product reduces landfill waste and ensures Omvivo Villa basin and baths will look fantastic for years to come.
Omvivo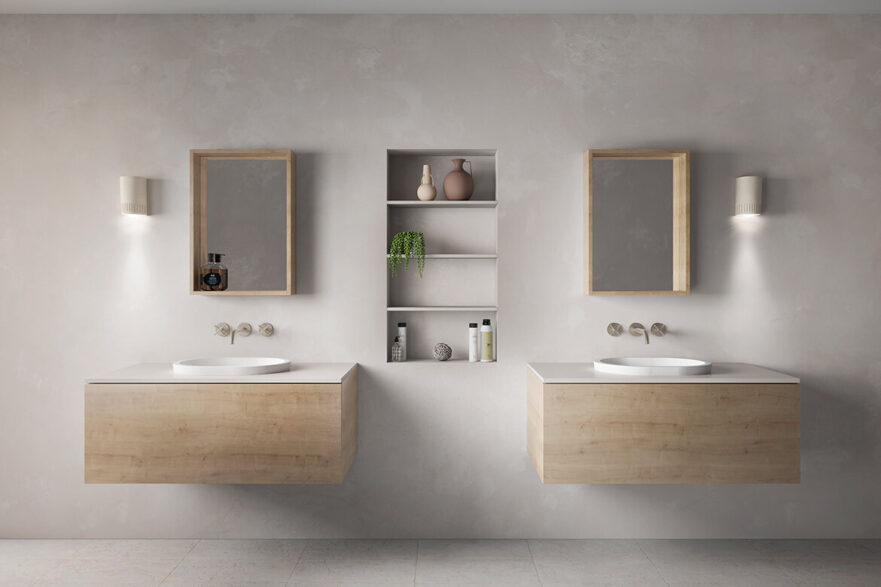 ---