Exploring the relationship between art, design and fashion, the visual ideals of bold and sculptural were explored through both jewellery and fashion in this range, released at Mercedes-Benz Fashion Week in April 2014.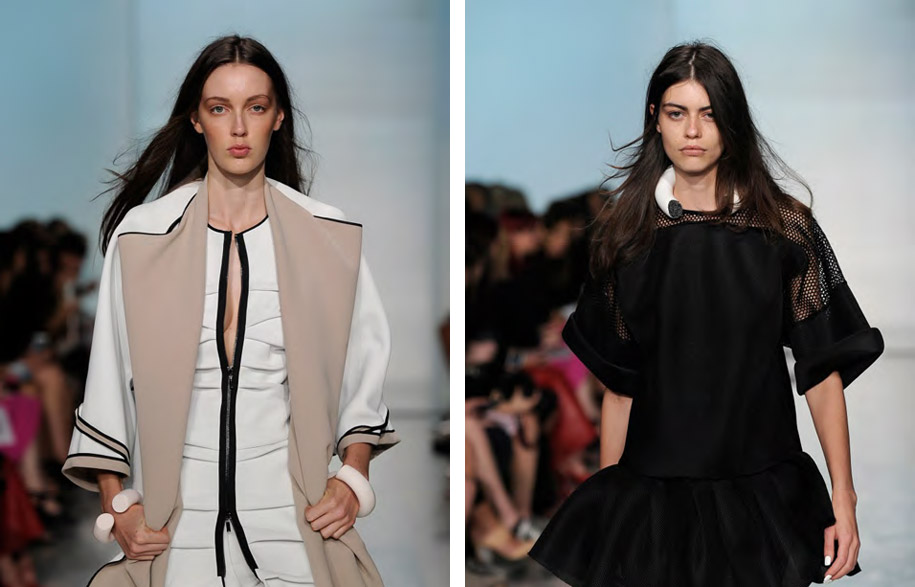 The tubular neck pieces and wrist cuffs, characteristic Dinosaur Designs forms, were hand-made in their Sydney studio. For this special collection, severe black and polite pink Swarovski crystals adorn the cut edges of select pieces.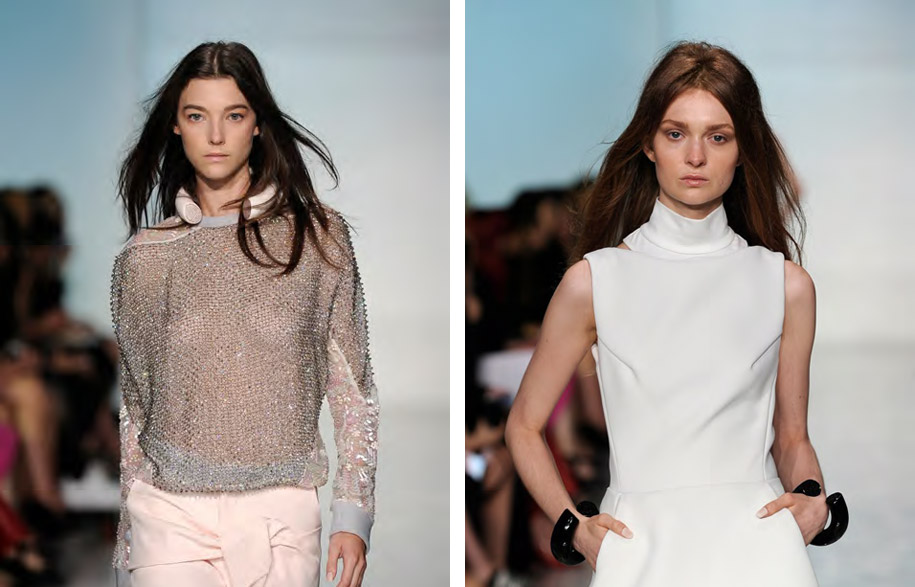 The neutral palette of the jewellery – grey, pink, polar white, black and clear – complement the Maticevski range, echoing the strong, yet feminine aesthetic. The Melbourne-based fashion designer says of the collaboration, "Together we worked on forming art pieces with a feminine bold aesthetic". Louise adds, "For us they are like art works that stand alone whether they are worn or placed as sculptural objects".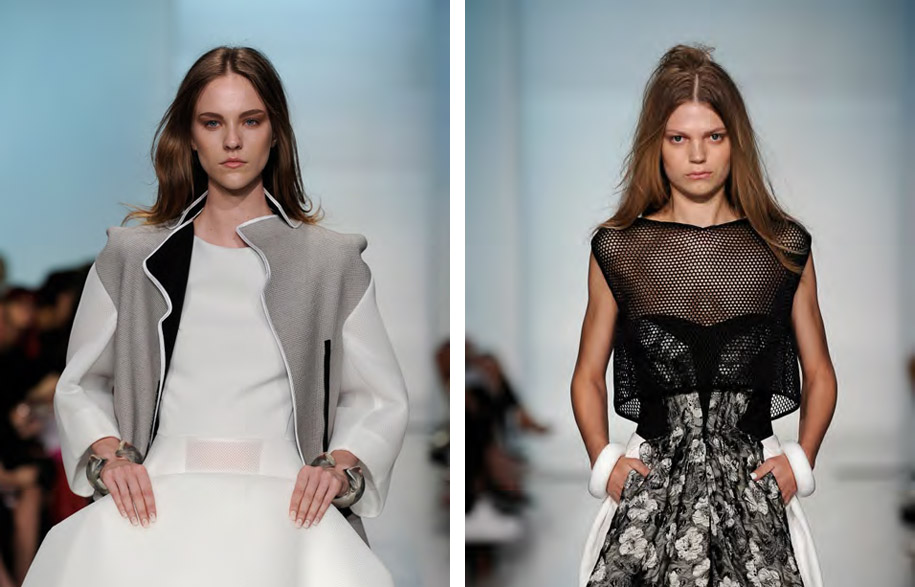 The pieces will be available in Septembr 2014, from Dinosaur Designs stores in Sydney, Melbourne, Brisbane, New York and London, as well as online.
Dinosaur Designs
dinosaurdesigns.com.au
Toni Maticevski
tonimaticevski.com
Tags: Australia, Fashion, Sydney
---