Despite having launched just one collection, Overgaard & Dyrman have already set a clear – and bold – direction for its brand of furniture. Wire, its debut collection consisting of a bar stool, chair, coffee table, dining chair, lounge chair and sofa, is produced using both traditional saddlery craft and advanced metalworking.
Without forgetting its Danish design heritage, Overgaard & Dyrman believes in innovating. The furniture company founded in 2013 by Christian Dyrman (technical director) and Jasper Overgaard (creative director) strives to blend contemporary construction with age-old techniques, and running their own workshop allows them to do just that.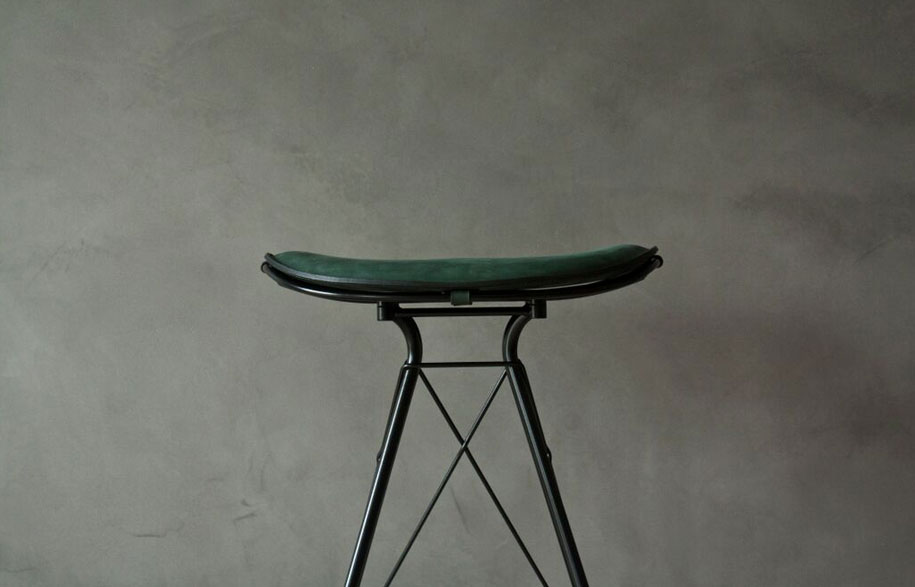 While dictating their production processes, the duo made tools and fixtures to achieve the complexity of Wire. For example, a custom fixture allows a highly skilled welder to weld by hand. Says Christian Dyrman, "The use of modern machinery gives us the opportunity to preserve the fantastic craft skills that are still among us, and to combine these with complex forms and manufacturing methods."
The 'saddles' that inform the seating are made by combining thick full-grain tooling leather with a layer of foam and soft leather. This traditional technique, which has been used for generations of saddle-making, was slightly tweaked. "Saddle makers have a horse-shaped mould to make the saddle from. We have made a similar mould for our saddles – except that our mould has the shape of a chair," says the duo. The completed saddle is then mounted to a bearing structure by interweaving the leather straps with steel wires.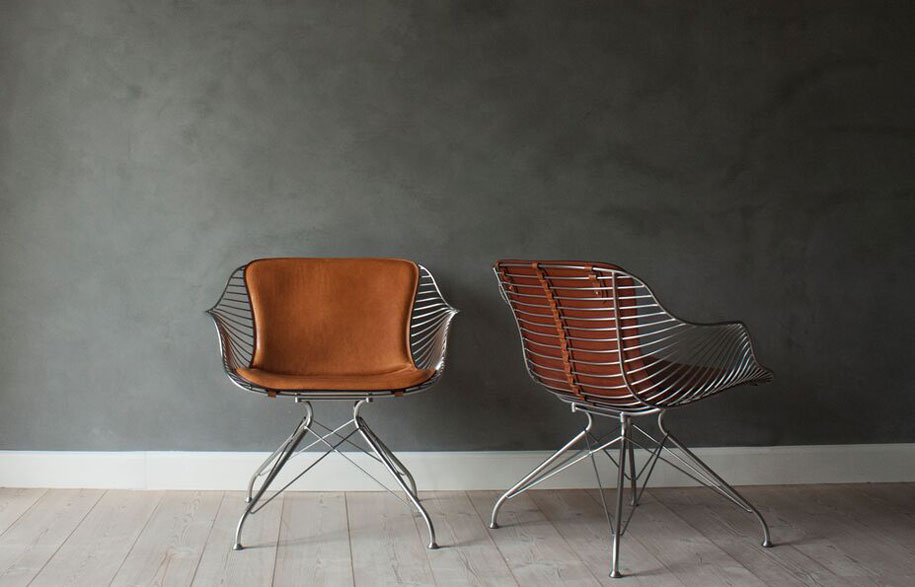 Each piece in the Wire collection was designed to be spectacular no matter which angle it is viewed from. This is a nod to late Danish legend, Hans J. Wegner who once said, "A chair is to have no backside. It should be beautiful from all sides and angles."
Christian and Jasper believe that the longevity of furniture does not simply lie in high quality materials and durable construction, but is completed by the beauty of design detailing and its making process.
Overgaard & Dyrman
oandd.dk
DREAM
dream.com.sg
Watch the crafting of the Wire collection here: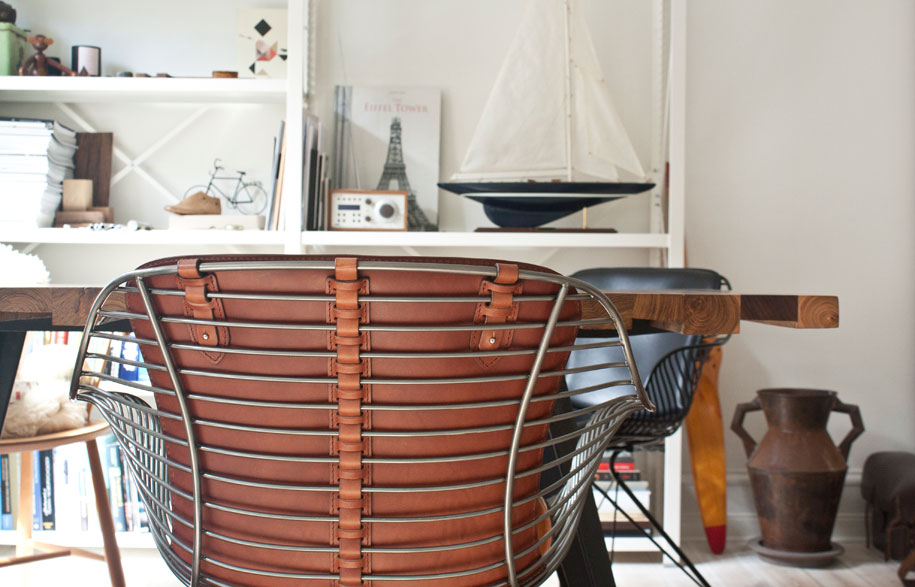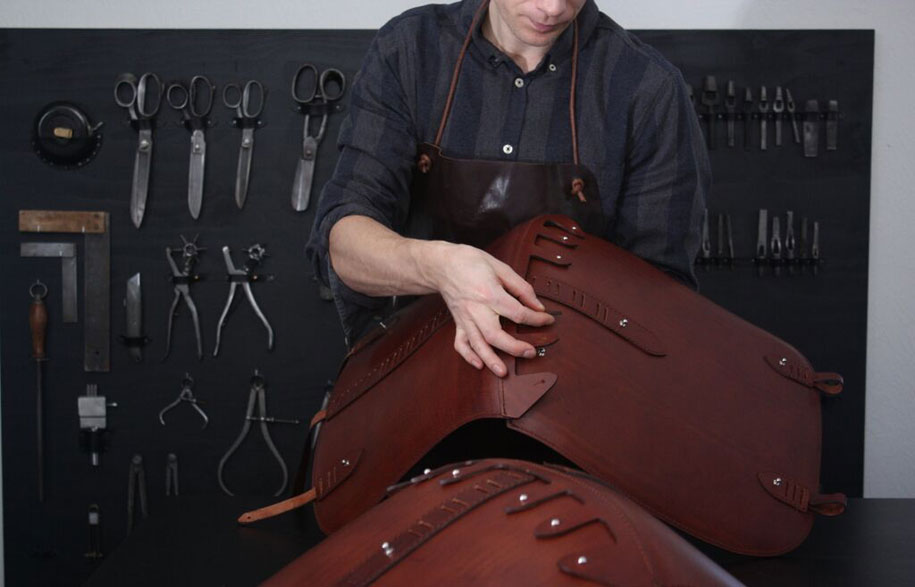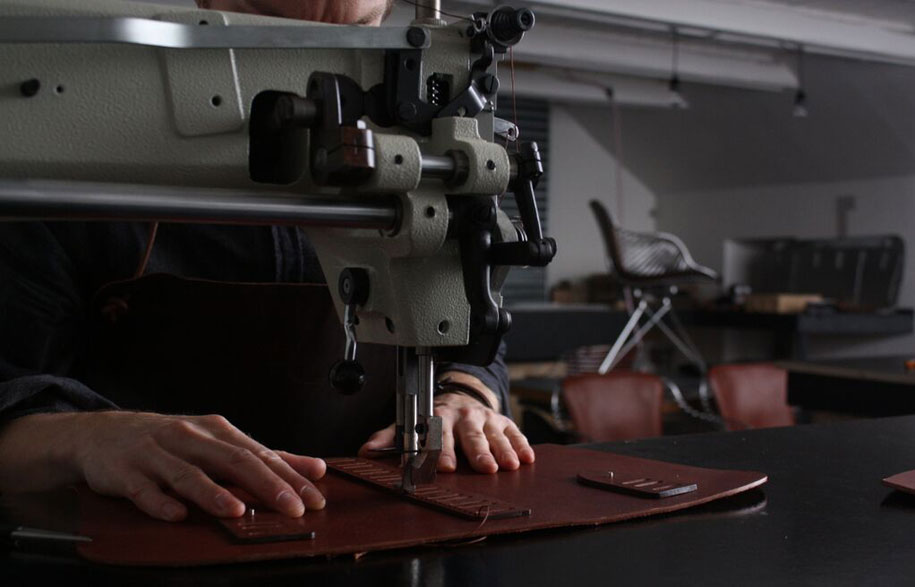 Tags: Designer Furniture
---