The Art Deco movement defined that brief moment of peace, frivolity and ease between the First and Second World Wars. Instantly recognisable, its formal aesthetic language of strong vital lines and dramatic playfulness with symmetry stretched beyond architecture and design through to photography, film, fashion, music and even hairstyles – an utter permeation of the cultural landscape. Deco, in short, stood for something: that modernity will be confident, unapologetic, open and free. P. Bisschop is bringing back Art Deco and that spirit, today.

When we think about the 1920s and 1930s, we think towering skyscrapers and a cultural decadence fuelled by the jubilance of the inter-war period; a growing middle class across the globe; the beginnings of mass-production and disposable income; the invention of plastics and of mass international tourism. In New York, the iconic Chrysler Building was constructed, and in Paris, the Théâtre des Champs-Élysées paved the way for the likes of Henri Sauvage's La Samaritaine department store, all bearing the distinctly brazen yet stately aesthetic of Art Deco. Driven by a desire to be fiercely modern, the Art Deco movement made its way into technological developments and fashion, soon becoming the recognisable 'look' of progress and the unflinching confidence in the New World.

So what is the art deco style? Art deco is characterised by luxurious materials and a use of geometrics and symmetry gracing every detail. From reflective exteriors to lavish interiors rife with the sunburst motif, lacquered surfaces, and sumptuous textures, Art deco looked towards the future.
In Australia, art deco architecture and design was mostly prevalent in local apartment and residential buildings as well as towering office buildings, and even the ANZAC War Memorial in Sydney. From wrought-iron gates to geometric parapet and roof design, the light touch of Art deco is evident across many residential dwellings.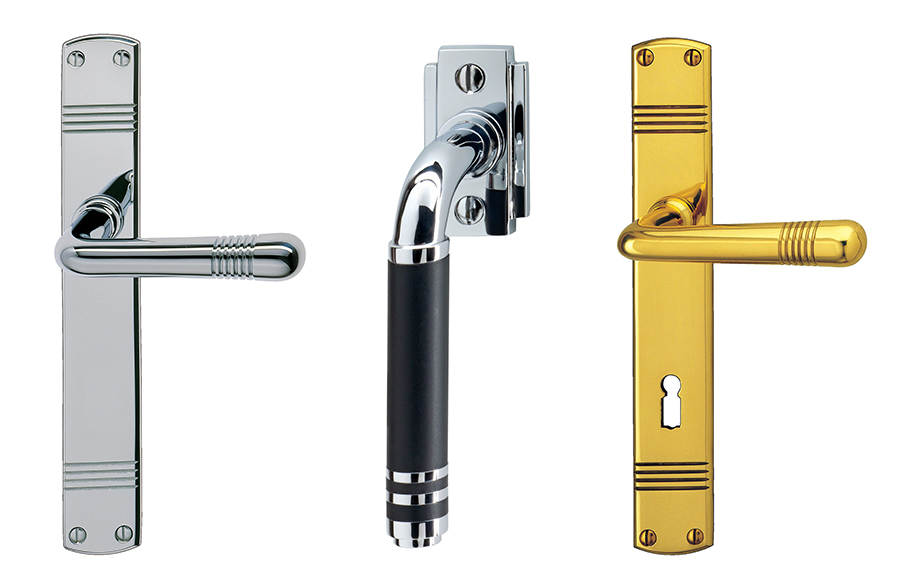 Taking this aesthetic from the outside to inside the home, the German hardware giant, P. Bisschop, has brought a number of art deco styled door and window hardware to Australian shores. With over 100 years of manufacturing experience under their belt, P. Bisschop has truly lived through each and every design movement since 1889. Offering a wide range of escutcheons, plates, door handles, pulls, locks, letter plates, numerals and bell pushes, P. Bisschop has ensured that every minute detail within the home can work seamlessly with the art deco aesthetic.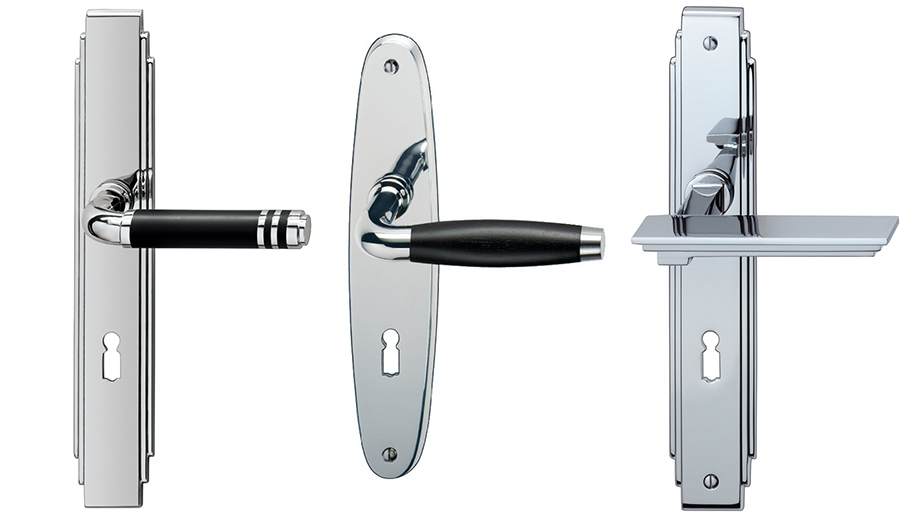 Their hardware offerings all carry out the perfect geometric symmetry iconic to the art deco style, available in a wide range of finishes from including polished brass, satin and polished nickel, to chrome and ebony.
For P.Bisschop brand enquiries please visit Mother of Pearl & Sons Trading showrooms in Sydney and Melbourne or contact MonoPool.
Mother of Pearl & Sons
info@motherofpearl.com
Monopool
info@monopool.asia
Words by Christina Rae
The Chrysler Building, New York | Photography by Chris Parker 
Tags: art deco, fixed and fitted, monopool, Mother of Pearl & Sons, p bisschop
---