Product Name: Bronze Sculptures
Designed by: Ann Vrielinck
Category: Art
I am: A limited edition collection of Bronze Sculptures with attitude
About the designer:
Ann Vrielinck was born in Varsenare on January 2nd 1966. Her education in plastic arts started at the Academy of Fine Arts in Bruges. In 1988 she obtained a higher degree in painting from the Saint-Lucas Institute in Ghent, after four years study at the Dan Van Severen Studio.
Ann has have given life to original pieces of art, that guarantee elegance and beauty for both indoor and outdoor spaces. Exceptional commitment and work have led to a wide diversification in styles and inspiration that are able to respond to the most varied aesthetic requirements.
Exceptional quality provides products of the highest level, robust but refined, ornamental but minimal, simply unique. The sculptures are limited editions, signed and numbered by the artist.
The complete collection of these artists is copyright protected.
Ann has created Fantasize, Thriumph and Improvise for her latest collection.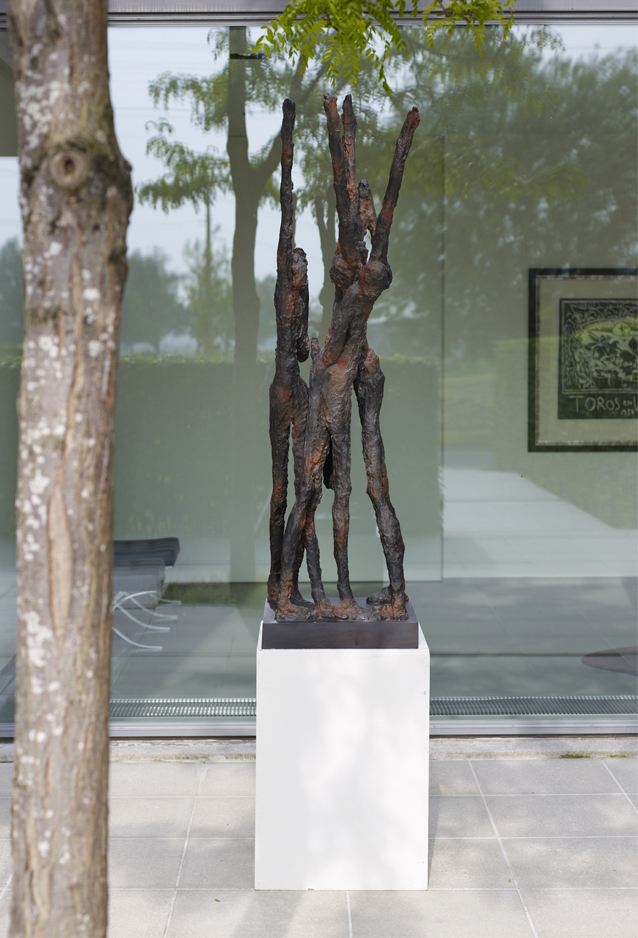 Materials: Bronze
Dimensions:
L./W./H. 117 / 32 / 166 cm (Fantasize)
Height 166 cm (triumph)
For more information:
T 02 9356 4747 or 02 9369 5874 and T: 03 9576 3022
URL:www.parterre.com.au/sculpture-gallery
Email:surryhills@parterre.com.au or Melbourne@parterre.com.au
A limited edition collection of Bronze Sculptures with attitude, designed by Ann Vrielinck.
Tags: Designer Furniture
---