Traditionally, finishes for tapware have been extremely limited. Versatility and customisation were rare – limited to a choice of gold or chrome. Only recently have the options for tapware finishes evolved and expanded, permitting creativity and more intricate design. Today finishes not only involve colour and tone but also surface texture; the selection of brushed, smooth, shiny or matte adds to the style and detail of interiors.
Whether it be for traditional, modern, rustic, industrial, or retro interior spaces, this new variety in tapware finishes allows designers and homeowners to add something unique to their kitchen and bathroom spaces.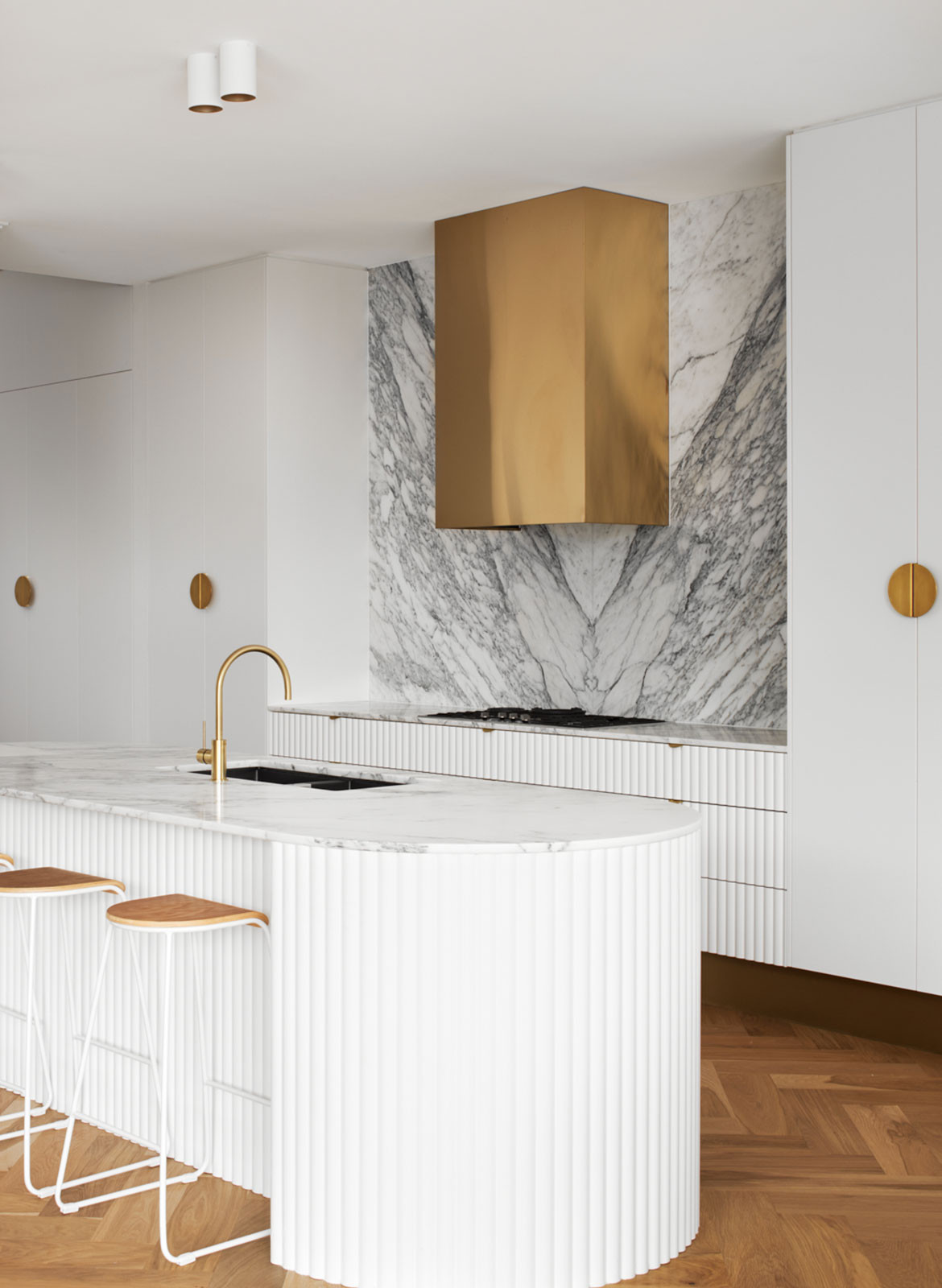 Classic metals
A traditional Chrome finish can never go wrong — its sleek, versatile quality suits a wide variety of colours and styles already used within spaces. A flexible and classic tone, Chrome tapware also compliments different design styles and textures, such as industrial timber shelving, elegant stone benches or contemporary monochromatic colour schemes.
The Brushed Nickel finish is unique in its soft, satin aesthetic quality. Its warm, smooth metallic appearance works well with more rustic and industrial styles, suiting white and lighter coloured granite or marble surfaces, as well as giving stainless steel sinks an added personality.
Matte Brushed Nickel is a beautiful finish showcased in Phoenix Tapware's internationally award-winning Orthodox collection. Giving the Brushed Nickel a matte texture creates a distinctive, silky quality that will elevate any bathroom or kitchen space.
On the more cooler-toned side of finishes is Gunmetal, exuding a contemporary feel. Its soft, matte aesthetic quality adds sophistication to spaces with white or grey tones. Alternatively, Gunmetal tapware can be warmed up with neutral colours, timber or brick, proving flexibility in its application.
Brushed Gold is a contemporary, eye-catching finish. The warm, golden tone gives a timeless radiance, while its unique brushed texture is perfectly on-trend, resulting in a finish that is stunning and distinctive. Its gentle metallic hue is perfect for contemporary spaces styled with other soft metallic finishes.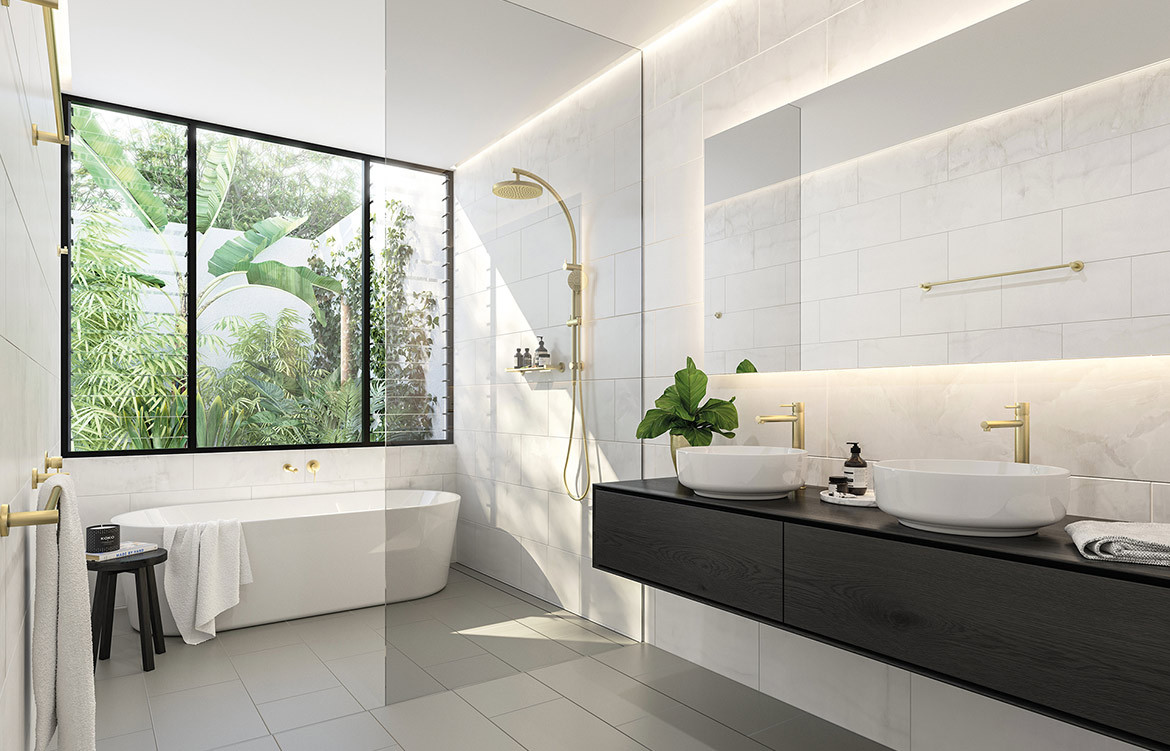 Modern palette
Matte Black makes a statement with its sophisticated, stylish personality. Perfect for both monochromatic or colourful spaces, this finish permits truly modern design.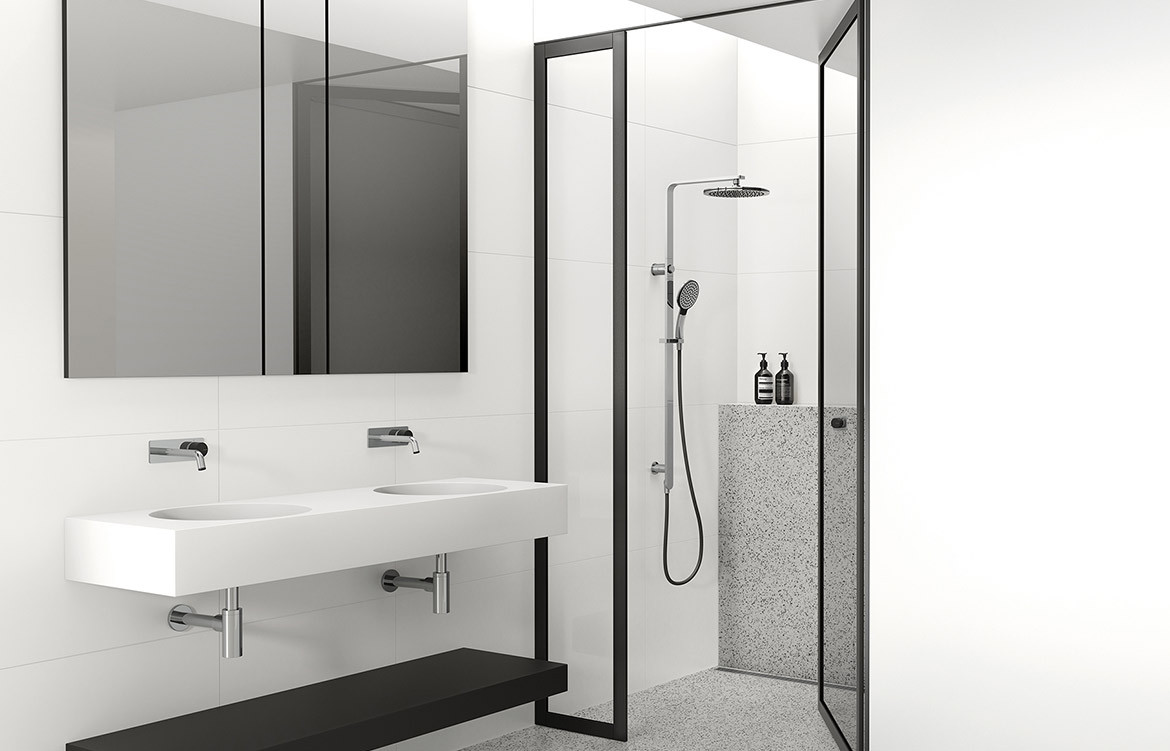 In a unique split finish, Chrome/Matte Black offers dual textures to create a dramatic, yet cohesive look within the bathroom space. This pairing provides the option for a sleek design, perfect for any contemporary environment.
In another dual tone is the Rose Gold/Matte Black split finish — the dusty, metallic pink coupled with the softer, classic black gives spaces a distinctive personality. It's well suited for a grey, neutral colour palette.
The Cool Grey finish is smooth and soft, seamlessly fitting in with lighter or darker grey tones incorporated elsewhere in the bathroom or kitchen space.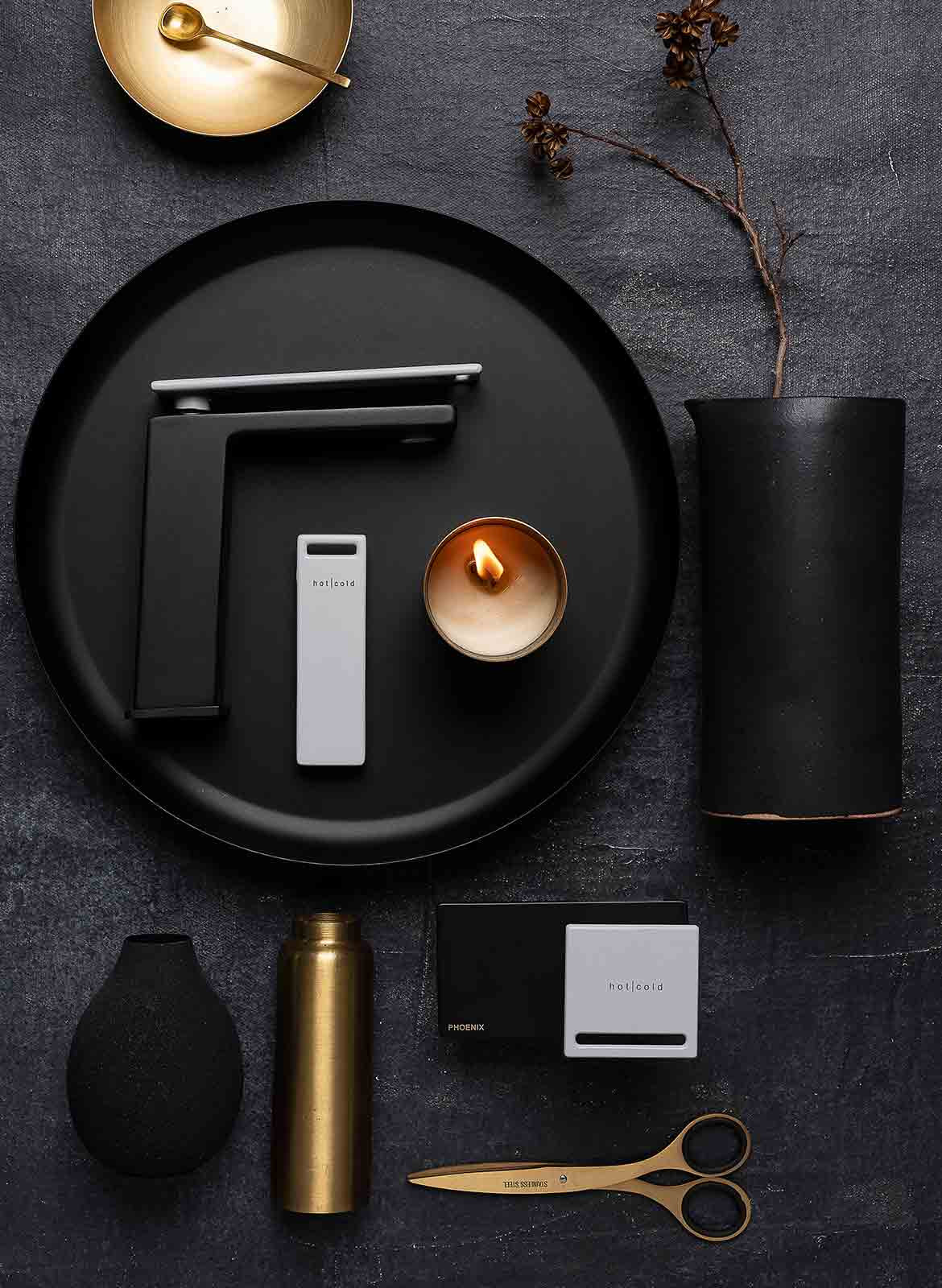 Pastel hues
Blush Pink exudes warmth, softness and elegance into spaces the finish is incorporated in. It brings a unique personality, permitting a more bespoke feel for homes.
An innovative take on traditional beige tones, Oatmeal is a contemporary finish that offers more texture and nuance. Soft and subtle, this finish complements more neutral white or brown tones.
On-trend is the Sage Green finish, giving spaces style and elegance. In a refreshing reminiscence with nature, this finish pairs seamlessly with grey, white and black tones in the kitchen and bathroom.
Powder Blue is an incredibly soothing, soft finish that gives a unique touch to any space. Its aesthetic quality permits the customisation and personalisation of your home.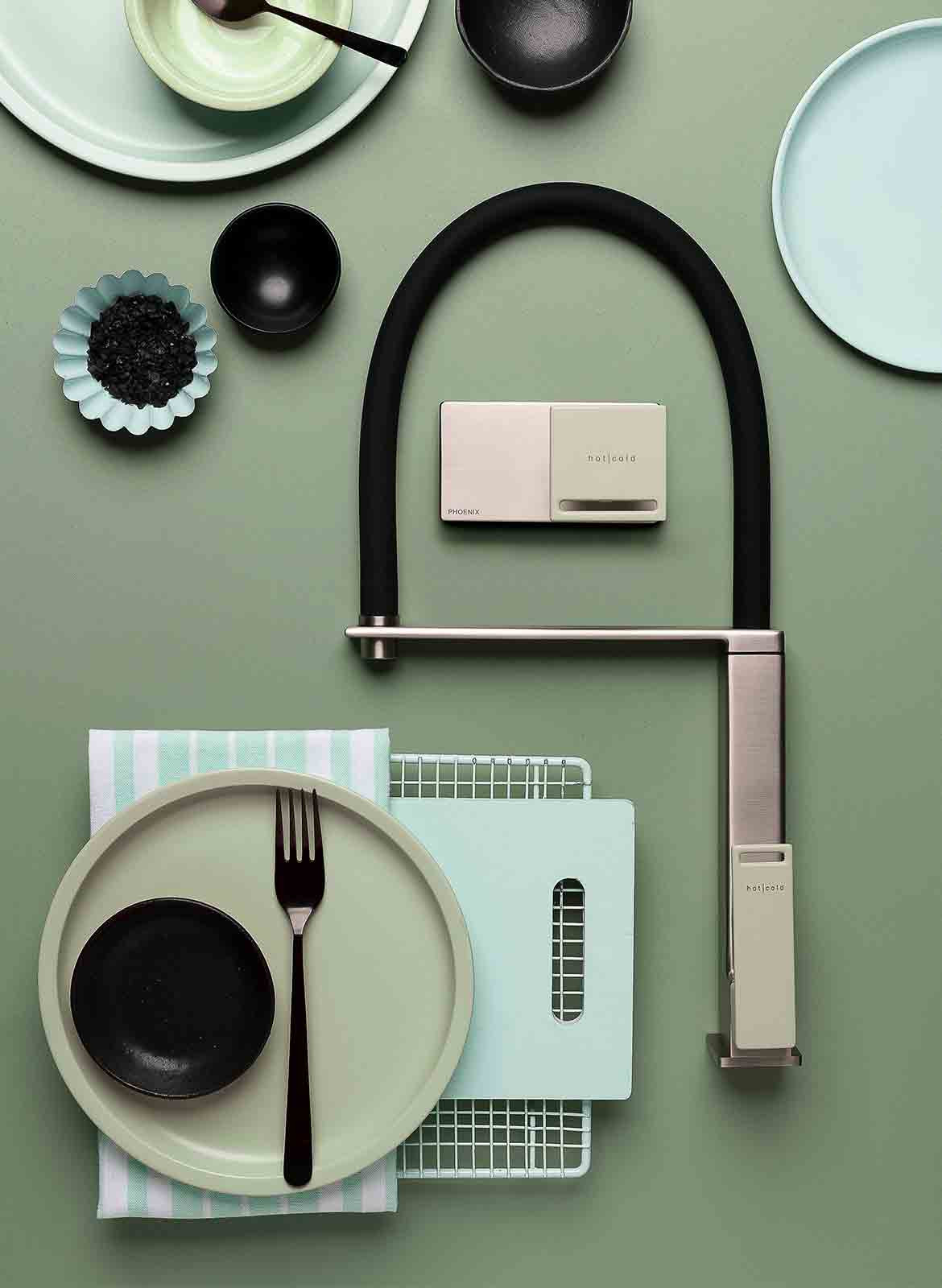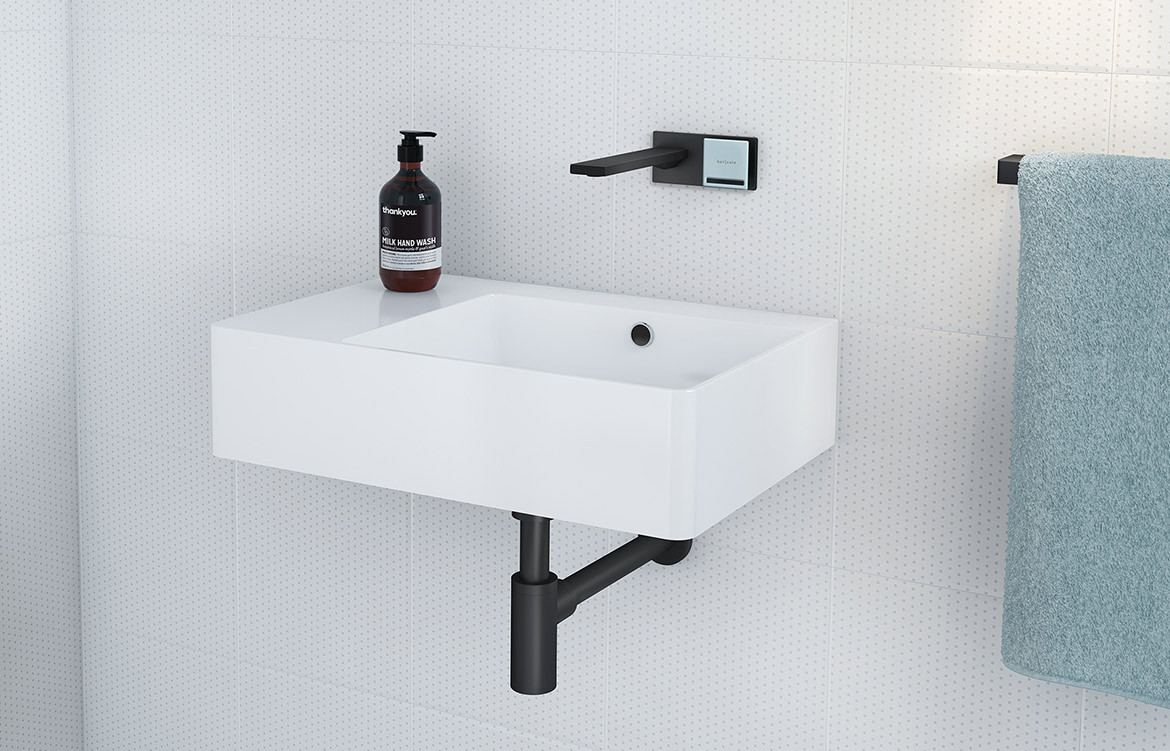 Phoenix Tapware has been inspired by innovation and a passion for design since 1989, bringing unique and unexpected features to our homes. Market-leading pioneers in Australia's and New Zealand's bathroom and kitchen industry, Phoenix Tapware ensures durability and variety in its products. With this extensive range of tapware, they offer only the highest quality finishes to transform kitchen and bathroom spaces.
Phoenix Tapware
---