Contemporary, quintessentially Australian style is synonymous with indoor-outdoor living. After all, who wouldn't want to make the most out of the natural environment we've been blessed with? Blurring the boundaries between indoors and out allows us not only to maximise the area of our living spaces (which are keep getting smaller), but also to experience the benefits of biophilia.
But achieving this level of synergy between our landscapes and interiors – and doing so with style – is much easier said than done, simply because suitable styling products are few and far between. This is something that Adam Robinson, award-winning landscape and interior designer, understands more than most. "I've [often] been frustrated at not being able to find modern shapes in a contemporary timber pot or planter," Adam shares, "there have been many times when a pot in a natural, organic and earthy material such as timber would have really suited the space that I've been designing, yet I've searched in vain."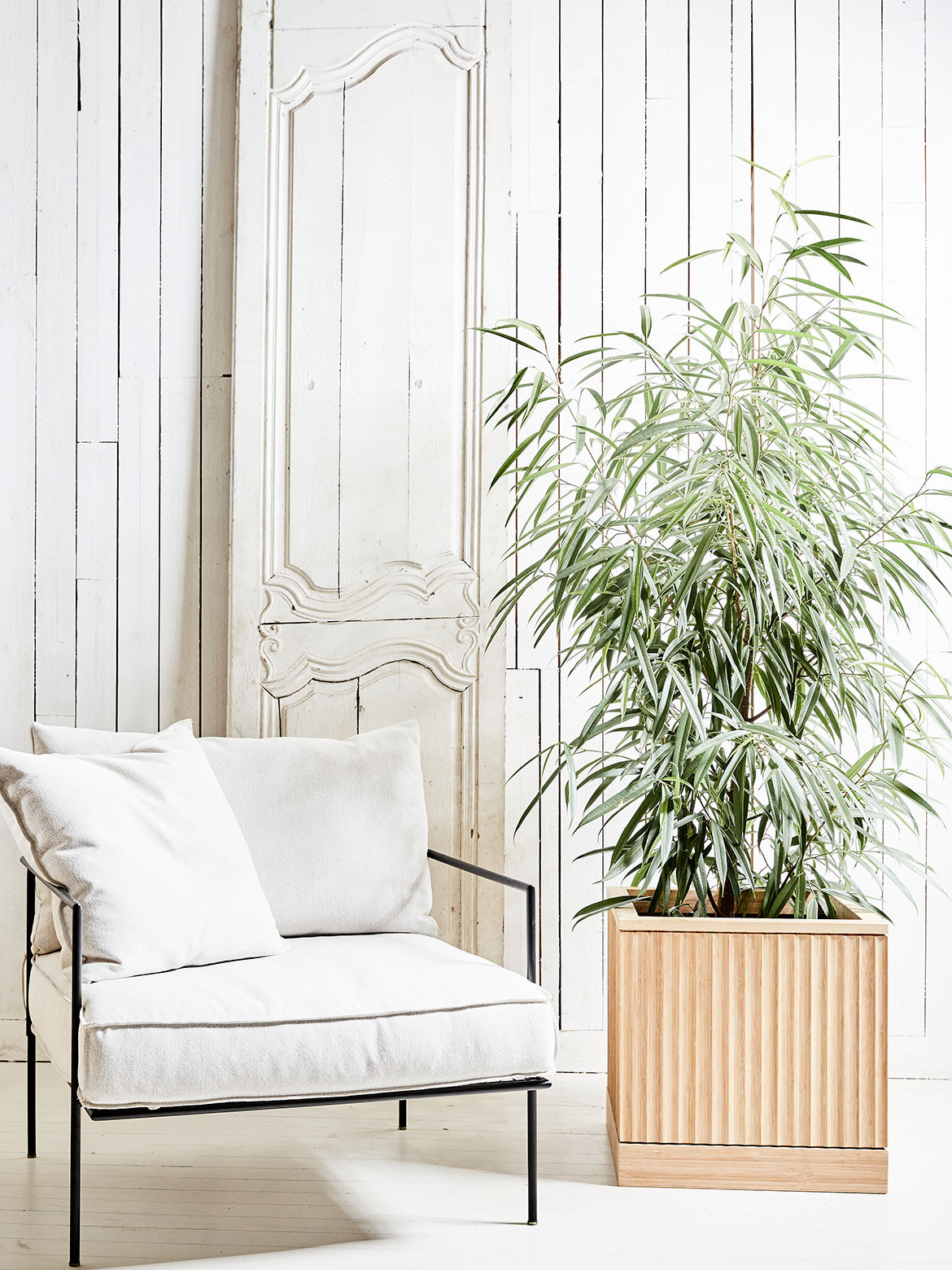 Not one settle for anything short of styling perfection, Adam set out to design a solution to his predicament. Having worked closely with House of Bamboo on a number of projects over the last ten or so years, Adam reached out to Jennifer Snyders, House of Bamboo's chief executive officer, to help bring his vision to life. The resulting collaboration was a match made in heaven.
"[Bamboo] is the answer I was looking for," says Adam. "Not only is bamboo the perfect material for a contemporary pot design with the warmth and texture of timber, but it's an eco-friendly, sustainable material too." The collaboration with Adam was a no-brainer for Jennifer too. "I saw it as an opportunity to bring the skills of great design together with our experience in bamboo manufacturing to produce an innovative collection of architectural sustainable solutions," she says, "I saw that Adam and I could combine our passions to provide our clients with a product range that ticks all the boxes."
And so they did. The Pleat Collection is a range of bamboo planters that are modern and simple, with smart architectural detailing. Consisting of square and round planters as well as a rounded trough, each available in two sizes and three finishes (natural, white-wash and charcoal-wash), the range has something to suit any space – whether it be indoors, outdoors, or transitioning between.
Adam Robinson Design and House of Bamboo's Pleat Collection is all the more accessible thanks to Outdoor Designer Store. The exclusive industry platform is designed to connect landscapers, designers and architects to products from leading brands and boutique manufacturers, making styling for outdoor design projects a breeze.
Outdoor Designer Store
outdoordesignerstore.com.au
House of Bamboo
houseofbamboo.com.au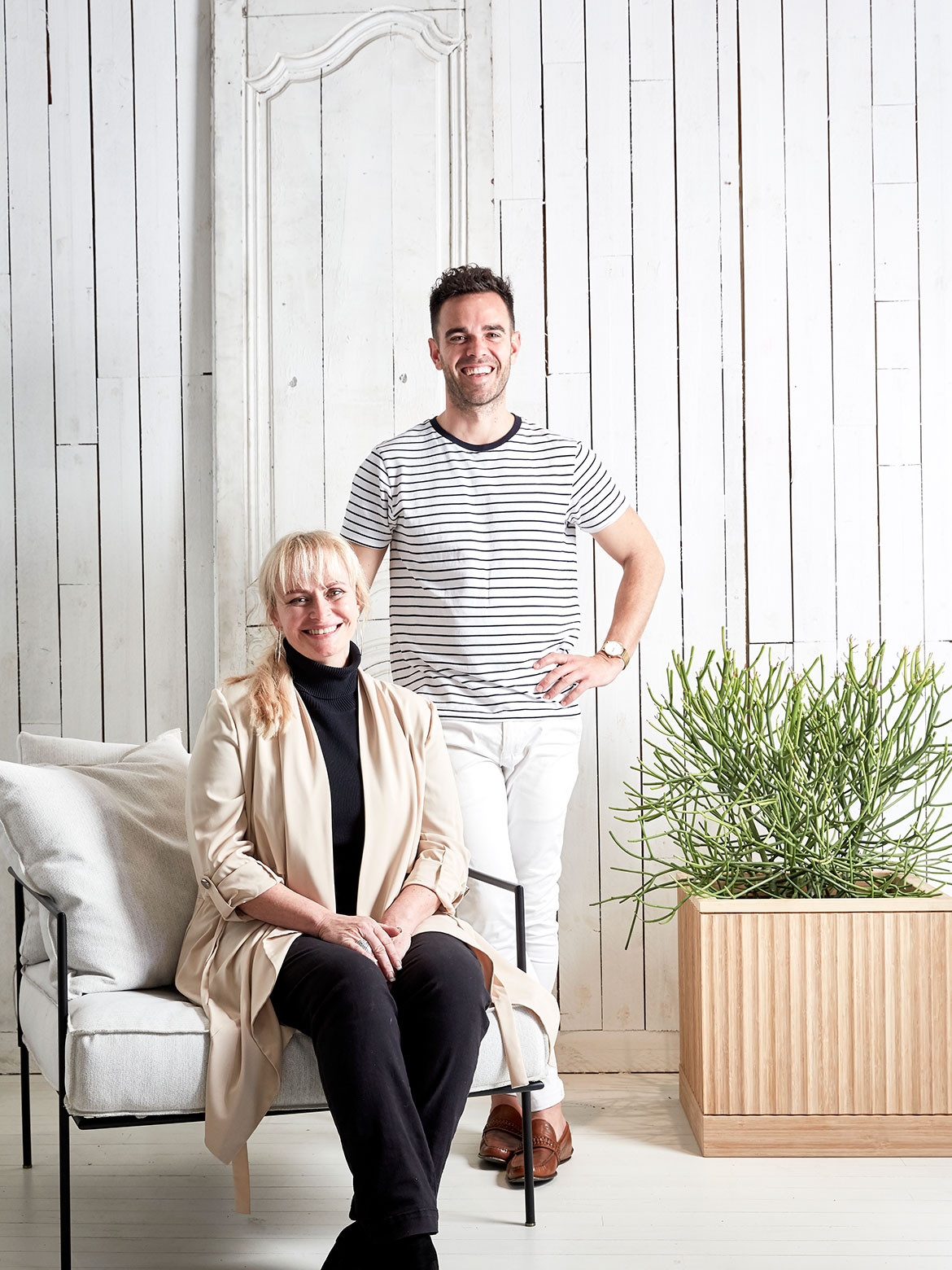 We think you might also like RZB House by CAPA Studio
Tags: Adam Robinson, Adam Robinson Design, bamboo, Biophilia, House Of Bamboo, Jennifer Snyders, Landscape design, outdoor styling, pots and planters, sustainable design, Vicki Wilson
---