Swimming pools are a central communal space in the modern home, allowing residents and visitors the perfect vehicle for improving health and wellbeing, as well as providing a social space for those hot summer days. In the design of a pool and spa area, however, one aspect that often gets overlooked is the drainage systems, and the important role they play in ensuring optimal hygiene, surface water management, and safety within the pool, whilst maintaining an elegant aesthetic.
The immediate landscape of a pool plays a significant role in ensuring safety and visual appearance over the long lifespan of a pool, and the continuous walkway around the pool should be designed to slope away from the rim towards grated drains to prevent external matter from entering the pool. In controlling the direction that water splashes out of the pool and into the grate, the landscaper or pool designer can also prevent the potential for fall hazards caused by slippery decks, algae and mildew growth, and water wastage caused by insufficient drainage.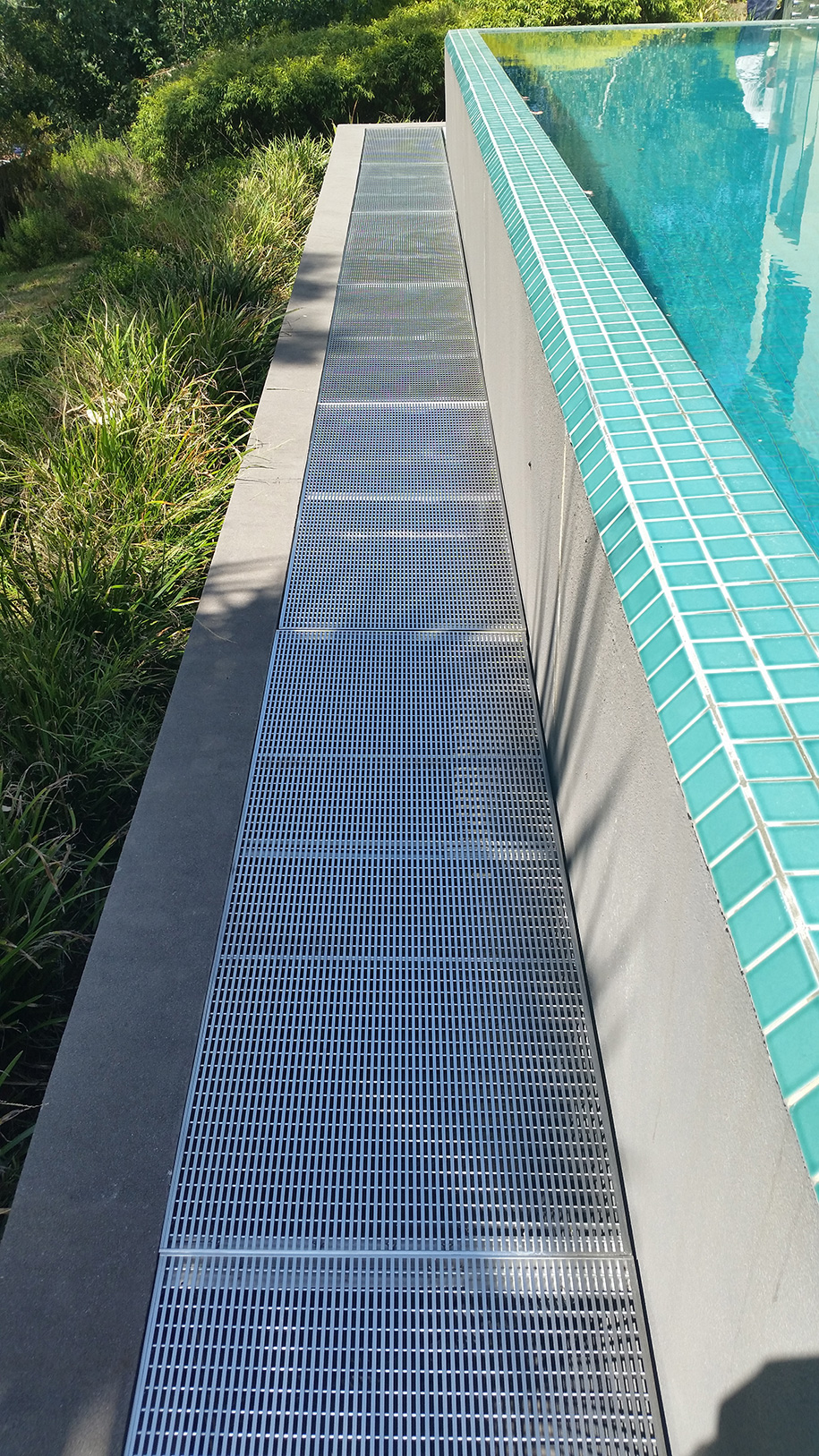 For the design of pool deck drainage systems, designers and home owners can choose between spot drains, linear drains, or trench drains. Each of these forms provide their own unique benefits in terms of form and function of the pool itself.
Spot drains are small, singular drains that are connected underground by a PVC pipe, and are often inefficient in water removal. Linear drains, on the other hand, are extremely popular in commercial and residential pool settings for their slim and long design, as well as the efficient design for high volume water removal.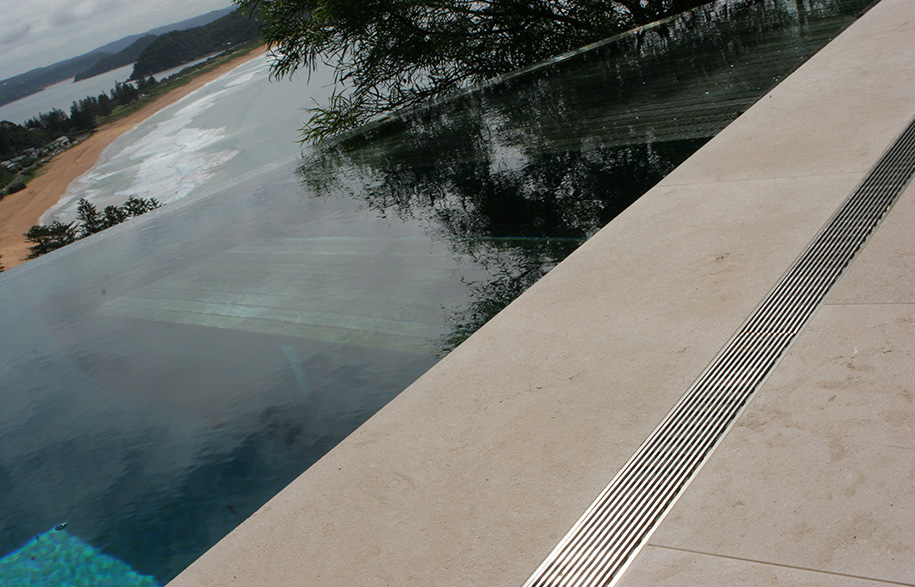 Stormtech's latest Linear Drain range takes the best aspects of linear drain systems, maintaining the narrow profile and high capacity drainage system that allows for versatility in pool design, particularly in wet-edge and infinity pools. The versatile design allows for the drainage grates to be used for pool surrounds, preventing pool water contamination particularly in grassy or garden areas, and reduce the impact of stormwater on pool water.
Crafted entirely with high quality Australian manufactured stainless steel, the Stormtech Linear Drain range is a versatile, aesthetically elegant, and highly functional solution to improving any pool or spa area.
Stormtech
stormtech.com.au
---