Porter's Paints announces a new collection of wallpapers – Porter's Paints Stripes. This comprehensive collection of 50 different stripes and colour ways is locally designed and, as with their other wallpapers, handmade on vintage presses in Sydney. The collection is diverse and versatile. The stripe designs range from classic to ultra modern and when teamed with Porter's signature carefully considered colours create a collection that is completely unique.
The classic Narrow and Wide Stripes range has been increased to include new opulent, moody metallics and satins, updated monochromatic black and white, crisp nautical navy and white, and new bold and fun brights featuring some of Porter's Paints latest paint colours. The Porter's Paints Stripes book also includes Anna Spiro's vibrant Higgledy Piggledy Stripe.
Greg Natale has joined Porter's Paints Designer's for Porter's team. Greg Natale is a leading Australian interior designer who, since 2001, has been pioneering the integration of design and decoration; focusing on residential, retail and commercial design. With a bold signature style, Greg Natale Design is instantly recognised alongside Australia's top designers.
The Greg Natale Collection for Porter's Paints is glamourous and elegant in keeping with Greg's signature design style. The range includes a stylish Chevron, bold Diagonal Stripe, a Horizontal Stripe that can be hung matched for a stripe, or offset for a check, and a subtle pin stripe that is perfect for small spaces. Greg has selected the colours from Porter's Paints colour library past and present.  The colour choices reflect his design style, some personal favourites from projects he has completed and include a luxurious gold and a sophisticated navy.
The Porter's Paints Stripes collection will be available in Porter's Paints store and through our specialist distributors from early December 2012.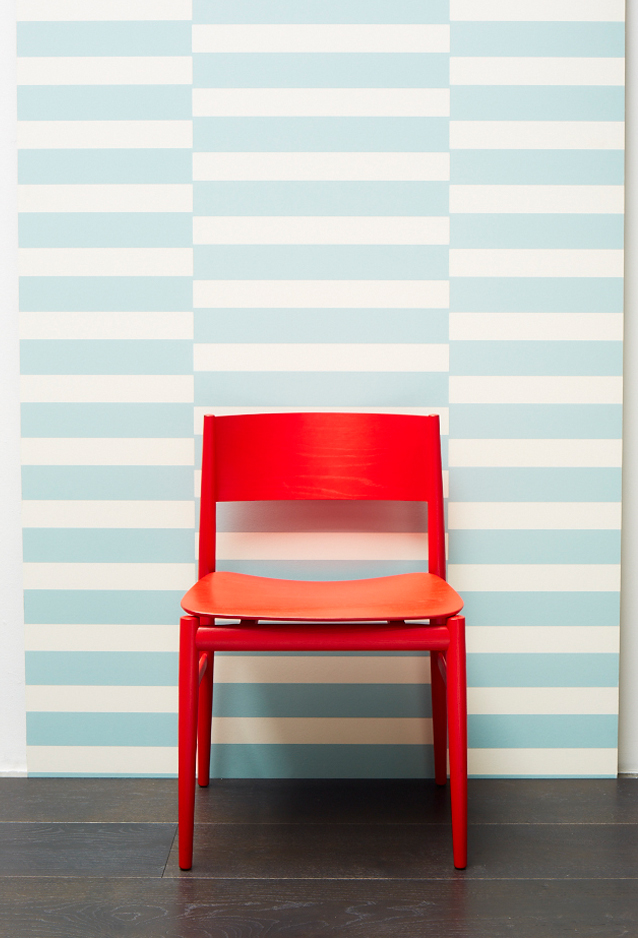 Tags: Porter's Paints
---