Beyond the exceptional beauty that gives the bright colour of the wool curl, the Rabari collection is four rugs (two in beige, one in black and one in green) with an outstanding design, a canvas on which designers Nipa Doshi and Jonathan Levien, who form design team Doshi Levien, have designed a refined combination of rhythms with a unique graphic sensuality.
"At the very beginning of the project, we decided to create a series of rugs that evoke the sensual and shiny world of tribal folk embroidery of India. We already had in mind intricately hand crafted embroideries made by the Nomadic community of the Rabaris from Kutch region. Nipa's aunt had an amazing embroidery workshop in Ahmedabad, with 25 highly skilled craftswomen, who were all experts in hand embroidery, working with glistening mirrors, silk and cotton thread and metallic sequins amongst other non-precious materials. The women sat together on rugs on the floor, surrounded by these jewel like elements scattered around them as they worked. Often collaborating in groups, the intricate embroideries took several days to complete. We wanted our collection for Nani Marquina to reference the unfinished embroideries like studies of different techniques in progress, as they gradually emerge over time. The spontaneous compositions of the rugs embody the serendipity and freedom to improvise inherent in each step of a handmade piece; Joyful, irreverent and unique." Doshi Levien.
Nanimarquina, the brand
With constant innovation in different techniques and new materials, Nanimarquina are a family‐owned company pioneer in the field of contemporary rugs.
Putting special attention and effort in finding the right raw materials and manufacturing processes from the very beginning; in the early 90s nanimarquina embarked on the adventure of outsourcing our production to India, where we discovered the cultural value and unlimited possibilities of rug craftsmanship in this country.
More than 25 years later, we continue our tradition of crafting truly unique and exciting rugs for each customer, each space and each emotion.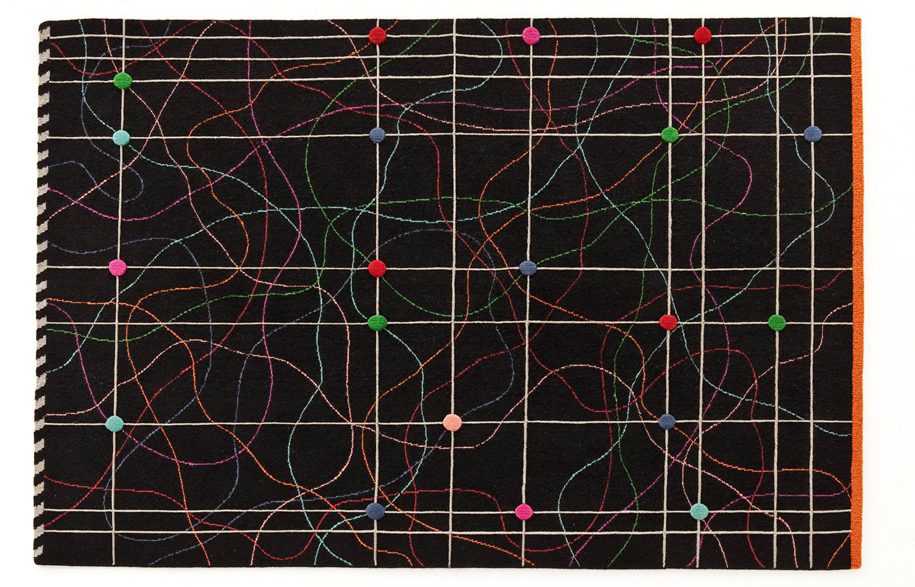 Nani Marquina, the designer
After studying industrial design in Barcelona, in 1987 she created nanimarquina as a brand dedicated to the design, creation and distribution of rugs, based on values such as observation, innovation, enthusiasm and the ability to make craft traditions contemporary.
She has won the National Design Award and the Barcelona Chamber of Commerce Award of Design Management in 2005, as well as several nominations for the Príncipe Felipe
Award for Company Excellence. She has also received the International Women's Entrepreneurial Challenge Award from the Manhattan Chamber of Commerce, a personal
achievement that led to the 2007 FIDEM Award for Entrepreneurial Woman of the Year.
Nani Marquina has been the Chairwoman of ADP (Professional Design Association) and of Red (Meeting of Spanish Design Firms). Since the beginning of 2014, she presides the FAD (Fostering Arts and Design), in Barcelona.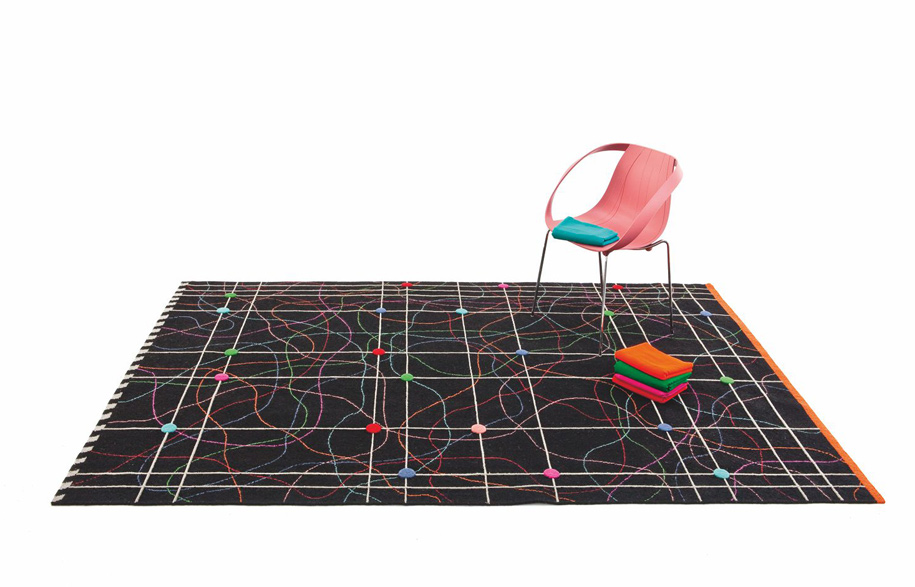 Space
spacefurniture.com.au
---