Above: 'Nuvolette' wallpaper from Cole & Son, Fornasetti II collection. Available through Radford.

It's a concept that reflects design as a response to human behaviour, and can be applied to the home as a whole.
As Dominique Brammah of Arent&Pyke says, "The home is a nurturing place for us to rest and renew, to celebrate the ever-present connection of human beings to nature through a sense of enclosure."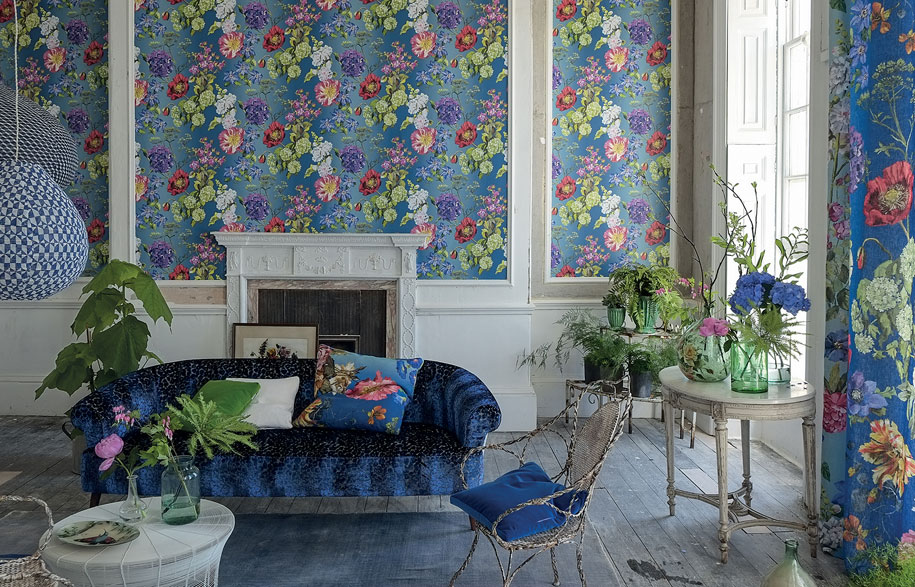 'Alexandria – Lapis' Wallpaper and Fabric from Designers Guild. Available through Radford.
Through design, we can support this, seeing trends not just about aesthetics but about people, what they want and what they need.
"A richly layered interior is about creating a consciousness of contrasts between being inside and out; dark to light, warm to cold, loud to quiet, exposed to sheltered. Nature has an endless palette to call on for inspiration, a library of textures, patterns, and motifs. Nature informs the moods of interior spaces; their qualities of light, their warmth, their tactility and their familiarity to human hands."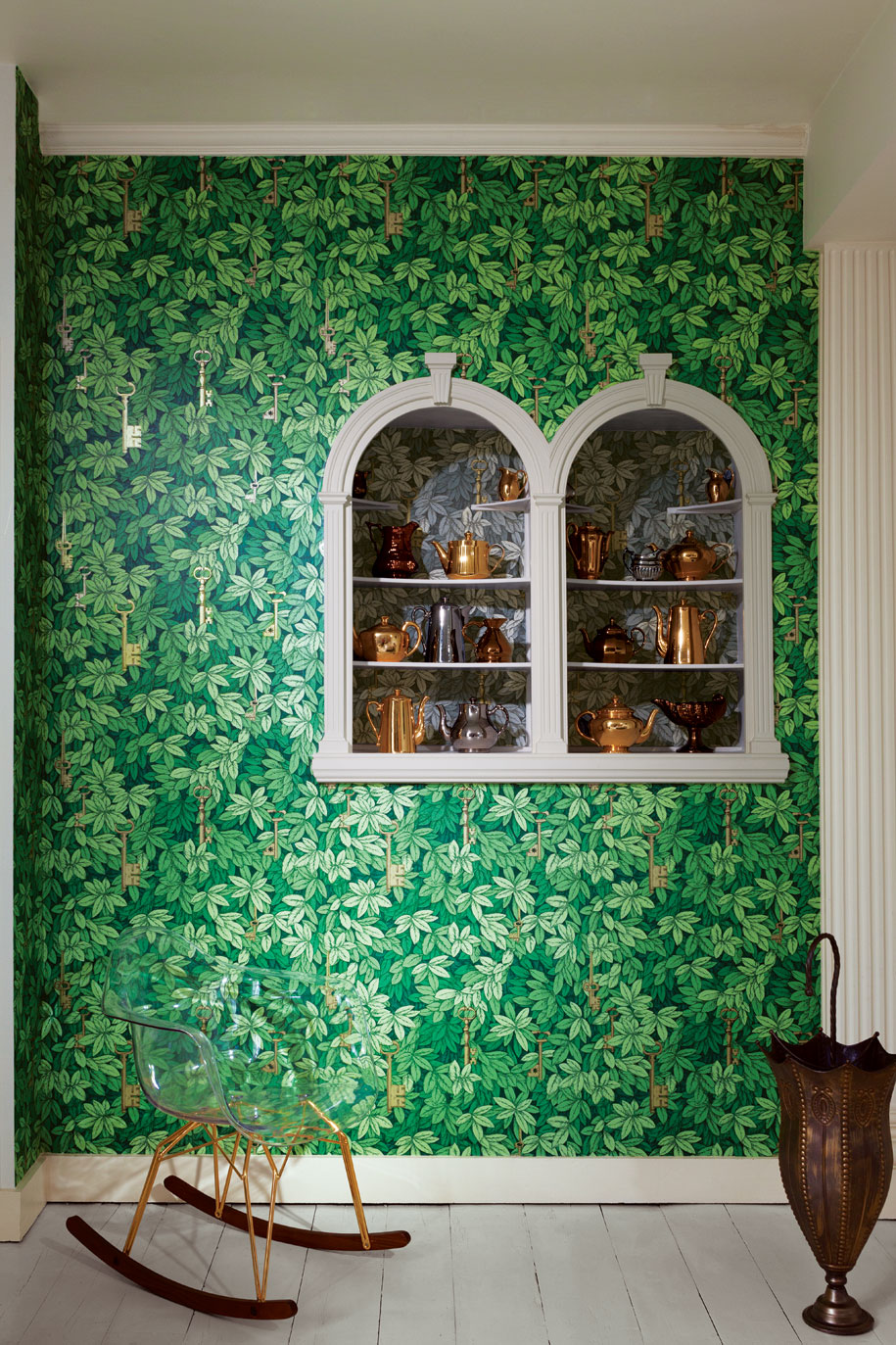 'Chiavi Segrete' wallpaper from Cole & Son, Fornasetti II collection. Available through Radford.
Adopting this way of thinking is Cole & Son, Christian Lacroix, Designers Guild, Mr Perswall and Liberty Art Fabrics. Their fabric, wallpaper and cushions are a way to bring a sense of nature inside, for its importance in nurturing well-being.
"The popularity of using nature as an element in product design has grown," says Sales & Marketing Director at Radford, David Marks. "However, it is certainly not a passing trend, I think its a reaction to the way we live. We recognise (and or appreciate) the calming impact of nature more than ever, given the time we now spend in offices and small apartments, most of us crave a bit of greenery."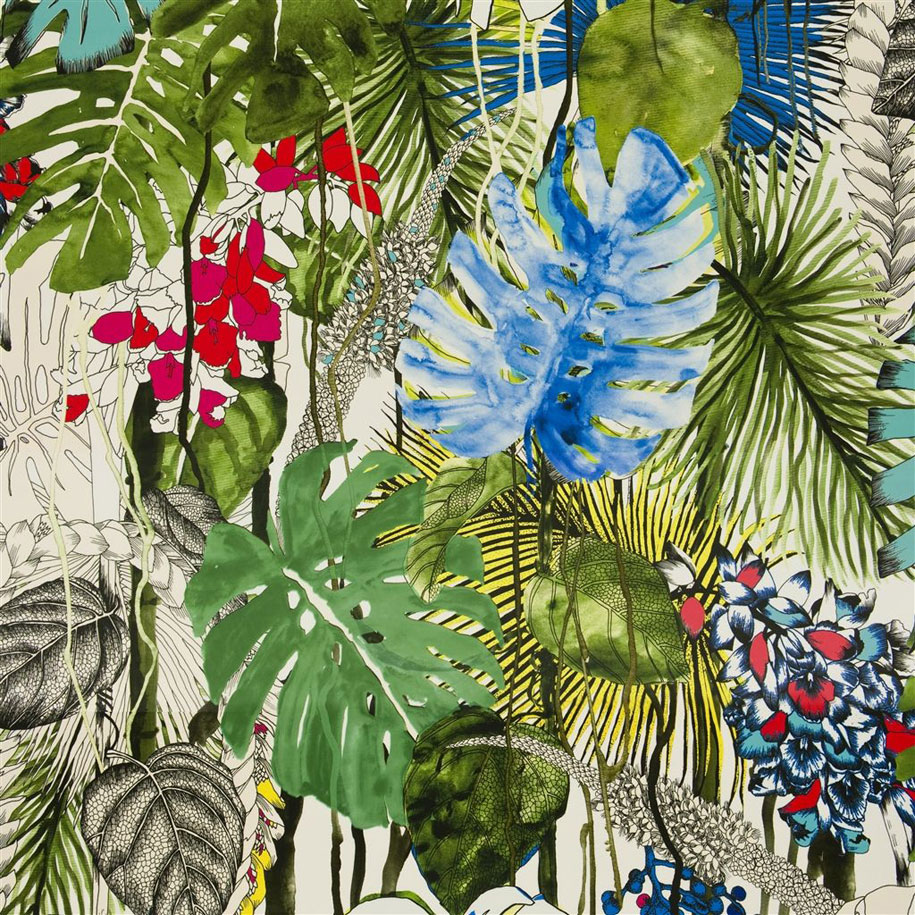 'Jardin Eco'Chic- Bougainvillier' digitally printed fabric by Christian Lacroix for Designers Guild. Available through Radford.
With advances in technology, like digital printing, the reality of bringing photographic images onto wall panels is achievable. With new technology, "it's easier to replicate these natural elements in product design and thus in the home," as is clear in the vibrancy of Mr Perswall, for example, or the velvet Christian Lacroix prints.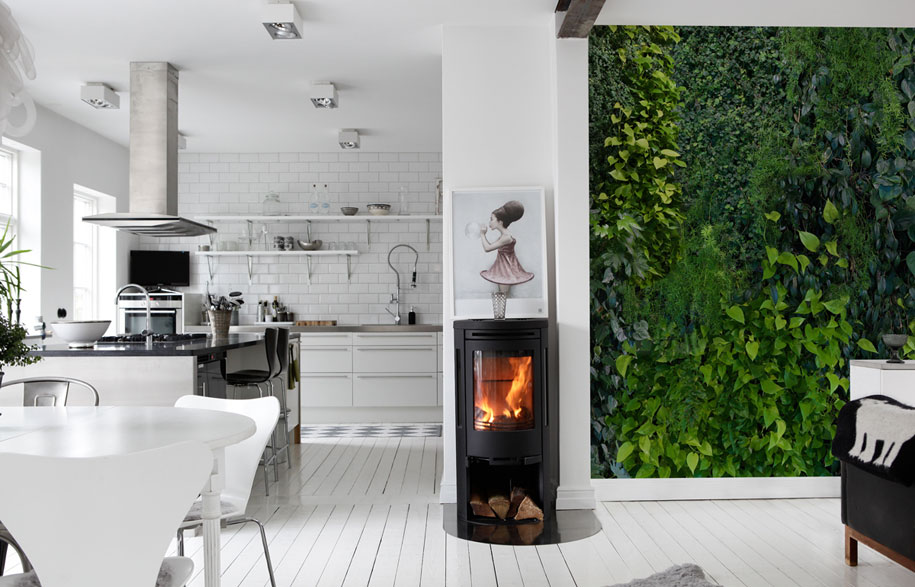 'Green Wall' mural by Mr Perswall. Order online mrperswall.com.au
See a creative photo shoot featuring Radford in Habitus 26, out now.
Habitus special issue – Kitchen & Bathroom on sale 5 March.
Radford Furnishings
radfordfurnishings.com
Arent&Pyke
arentpyke.com
---