Bangkok's Raffles International College annual show raised the standard this year through a venue collaboration with TCDC (Thailand Creative and Design Centre), to hold the event in the chic, CBD Emporium Shopping Complex on Sukhumvit road.
The venue has long been reputed as a fostering ground for design enthusiasts, and so made a perfect venue for the graduate designers to exhibit their works. With live jazz and a non-stop flow of cotton candy and mocktails for all visitors, the mood was fun and festive.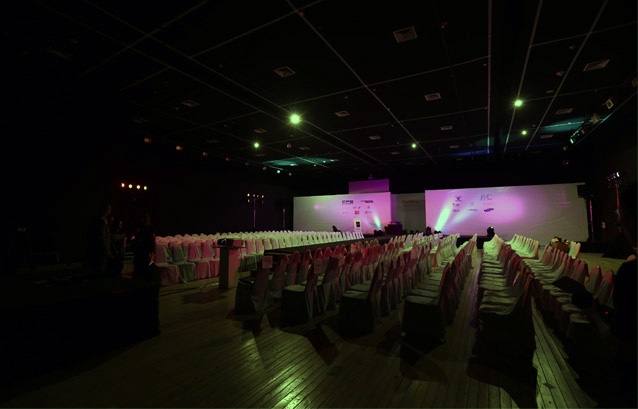 The event was the first graduation show by an international private institute ever permitted in the government-run venue; Jett Pisate Virangkabutra, Product Design Program Director of Bangkok's Raffles said, "Apart from trust, we really do not know what the outcome of this event will be, but certainly we know we are good enough to be here in TCDC today".
The finale came in the evening with the display of 15 collections on the 12-metre catwalk, with their authors hailing from as far as Scandinavia and Africa. The Raffles' freedom of aesthetic expression is reflected in their choice of material in both ready-to-wear collections, or as experimental couture.
Highlights included the ready-to-wear collection by Wanlada Lertsrijatuporn from Thailand, inspired by crystalline forms and executed with a sharp-angled seam line, colour, and print.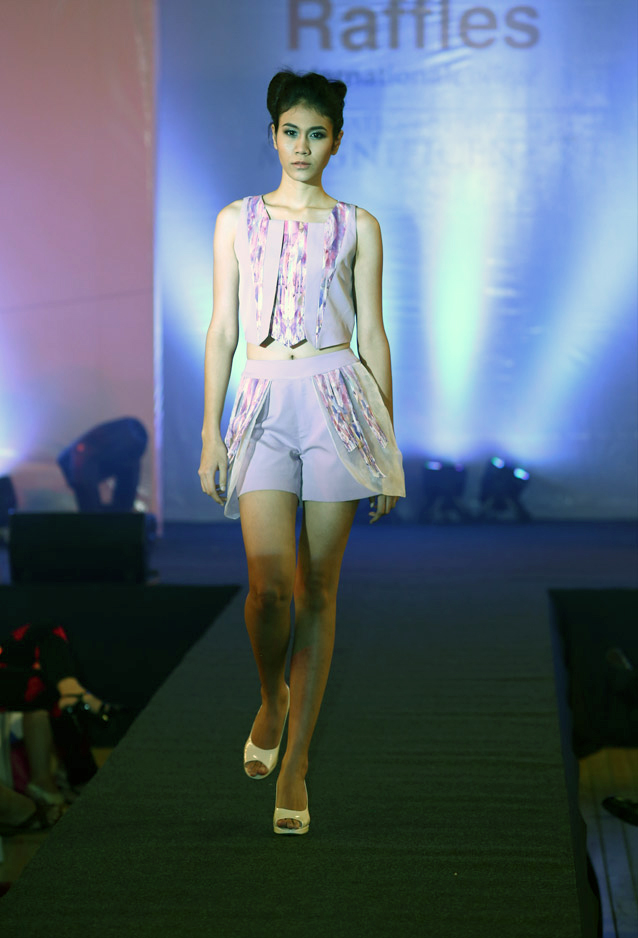 Heidi Kalapuro from Finland took common elements from fashion icons of the 20th century, and reincarnated them in gold in her Golden Age collection.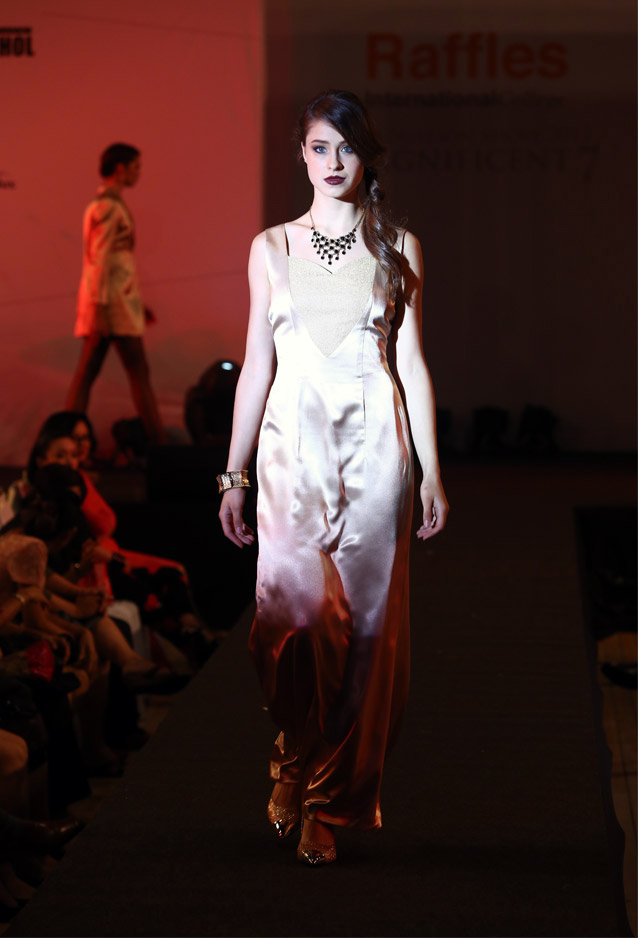 A vernacular approach was seen from Yaki Bhutia from Tibet in her use of traditional Tibetan hand-woven and dyed-fabric to create a contemporary relevance in her collection.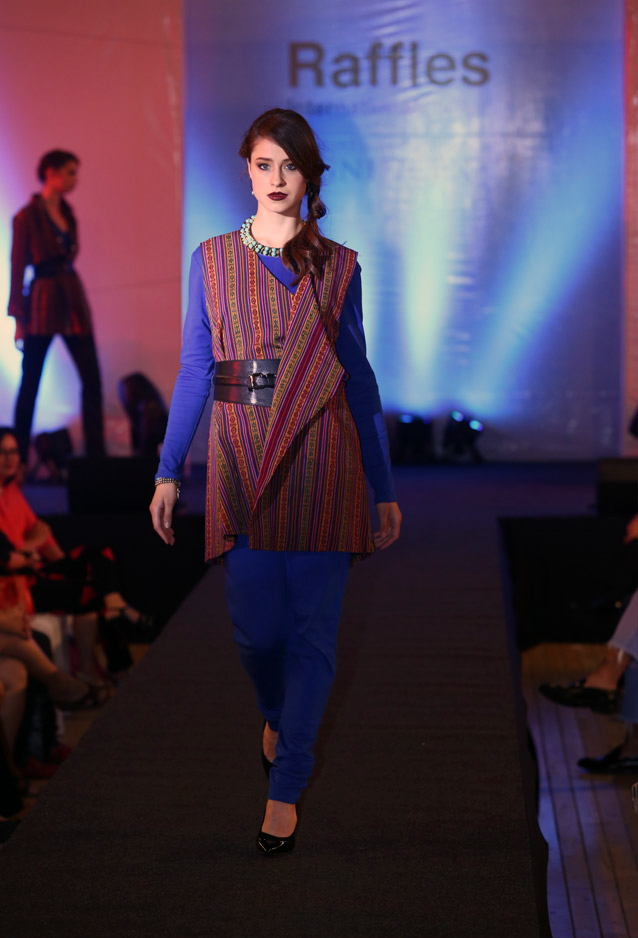 Indian-born Tripti Sharma elegantly explored the tattoo art that for some cultures is meant to denote hierarchy or ward off evil spirits via hand and machine embroidery.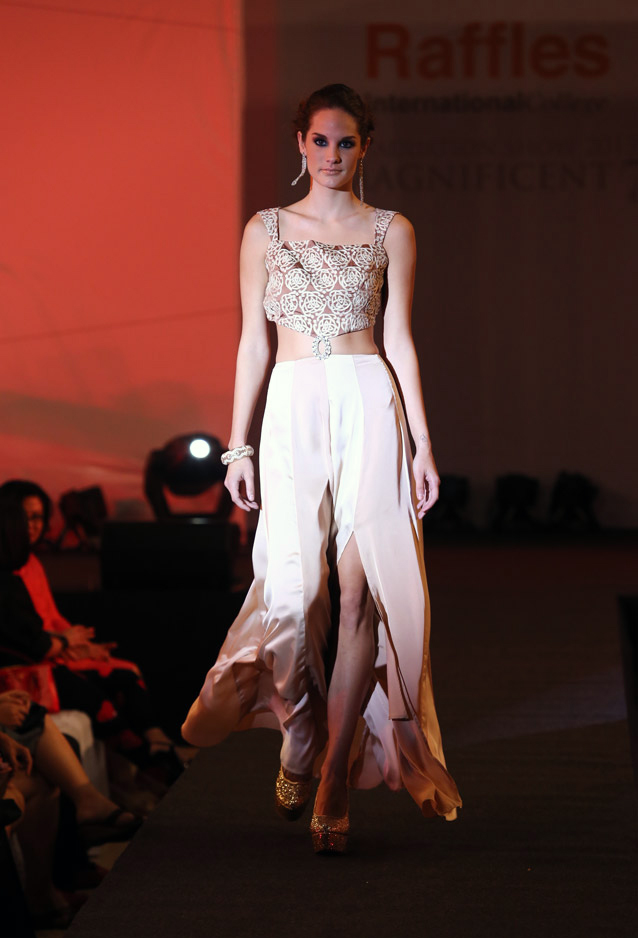 Hai Nguyen, from Vietnam, bravely explored an experimental couture concept in his fusion of insects and origami, resulting in his men's collection of folding fabric and geometric form.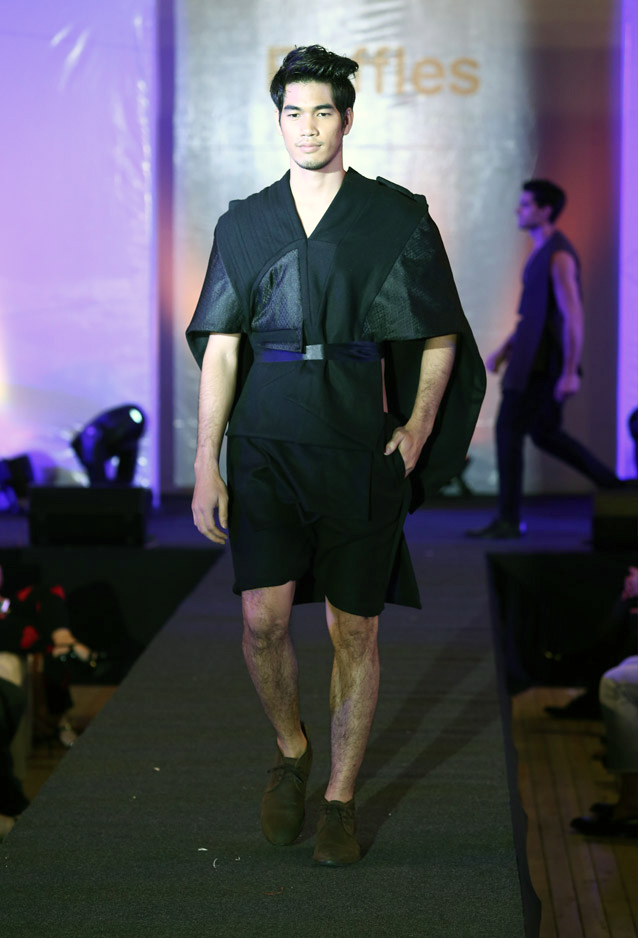 And Unyime Nta from Nigeria took the challenge of portraying mood contrasts and dual personalities with extreme colours, zippers, buttons, and tied components to create a collection of transformable outfits.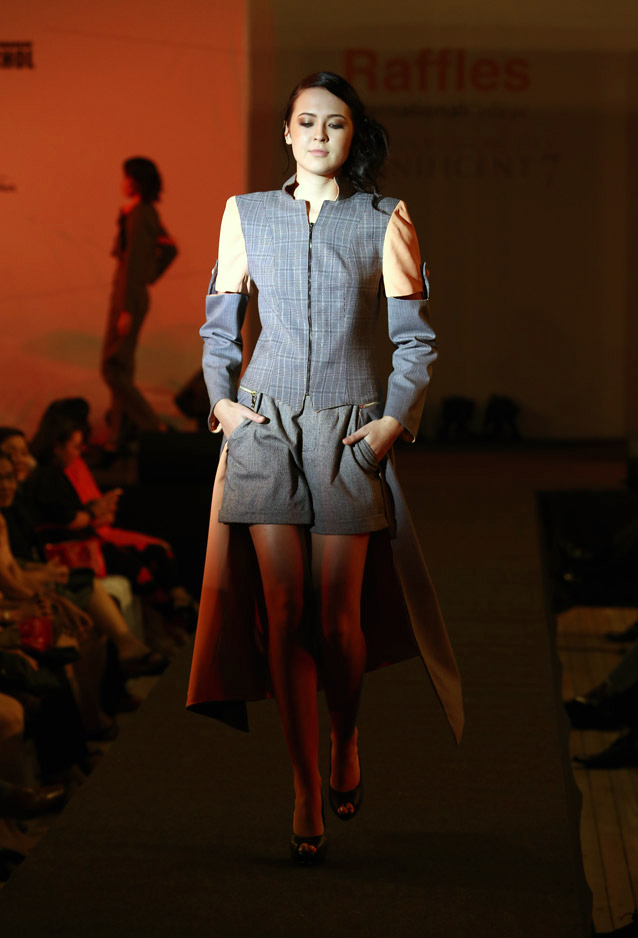 Raffles College Bangkok
http://www.raffles.ac.th/
Thailand Creative and Design Centre
http://www.tcdc.or.th
Tags: Raffles Bangkok
---