Just in time for Valentine's Day, the collection explores the colour red. The colour palette varies from deep reds and bright oranges to soft peaches, complimented by accents of cream and gold, which create harmonious colour relationships. New 'art-range' colours have also been developed combining powerful reds and an earthy tortoiseshell.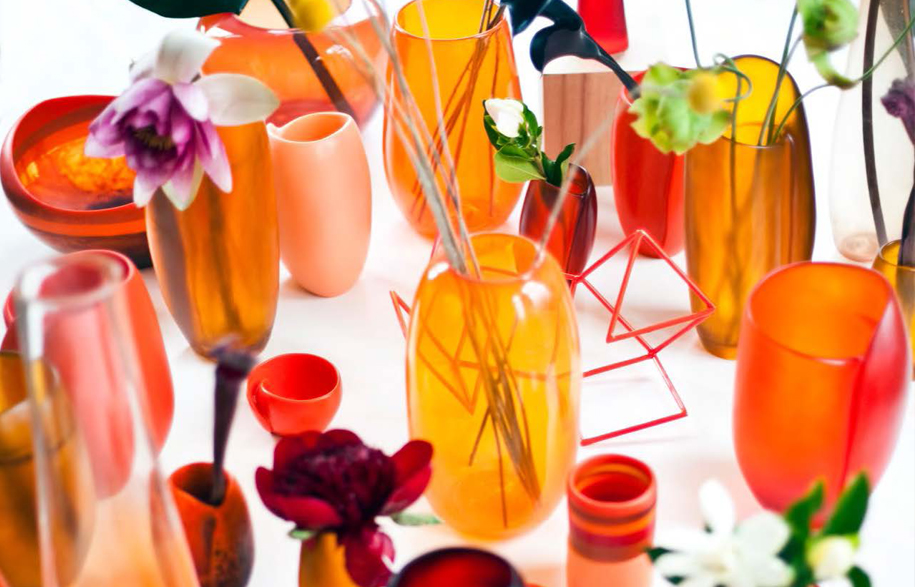 Olsen says, "Red is a very emotionally intense colour. Red is the colour of fire and blood and is associated with strength, power, passion and love".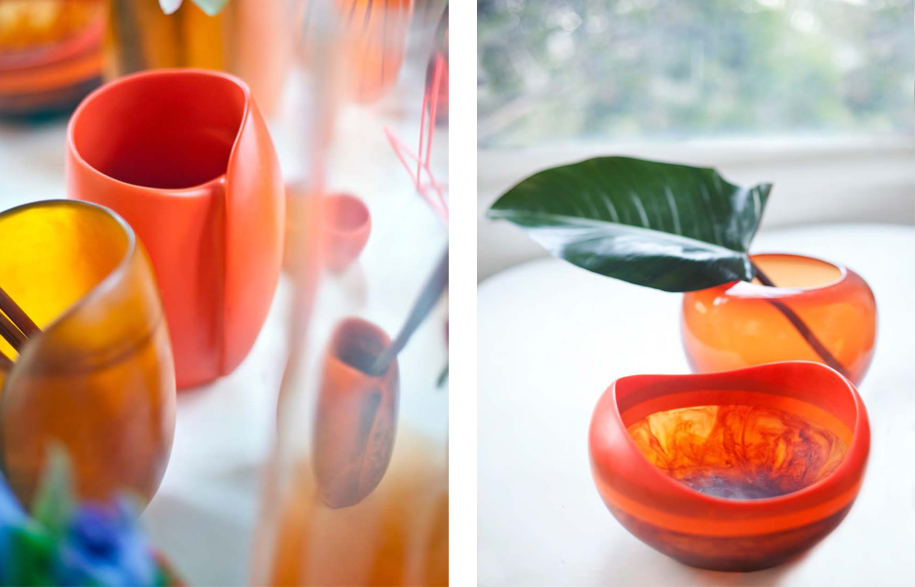 The range is a compilation of shapes and forms from previous collections such as Earth, Ocean and Modern Tribal, which have come together by being cast in a unifying colour palette.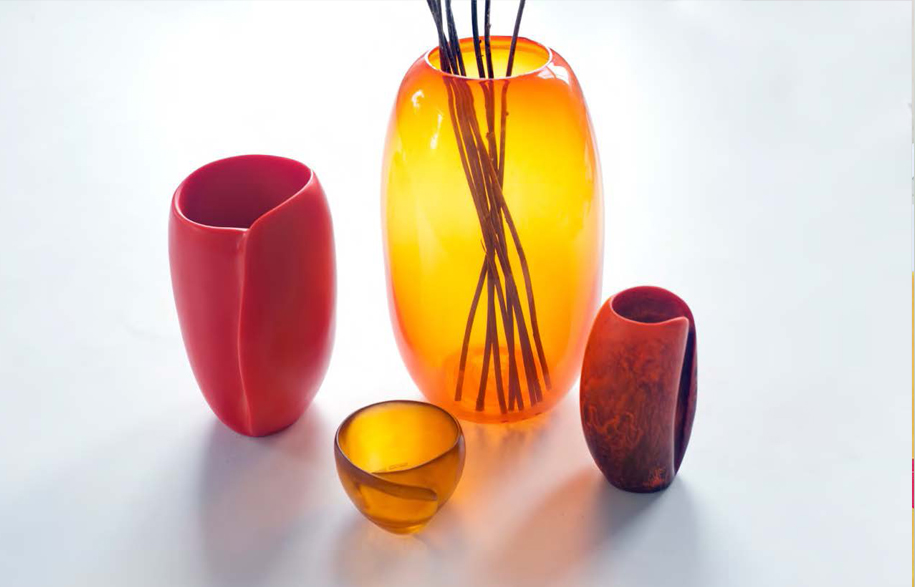 Red will be available in Dinosaur Designs' Sydney, Melbourne, Brisbane, New York and online stores from 11th February, 2014.
Dinosaur Designs
dinosaurdesigns.com.au
---