Spicchio mirror from Antonio Lupi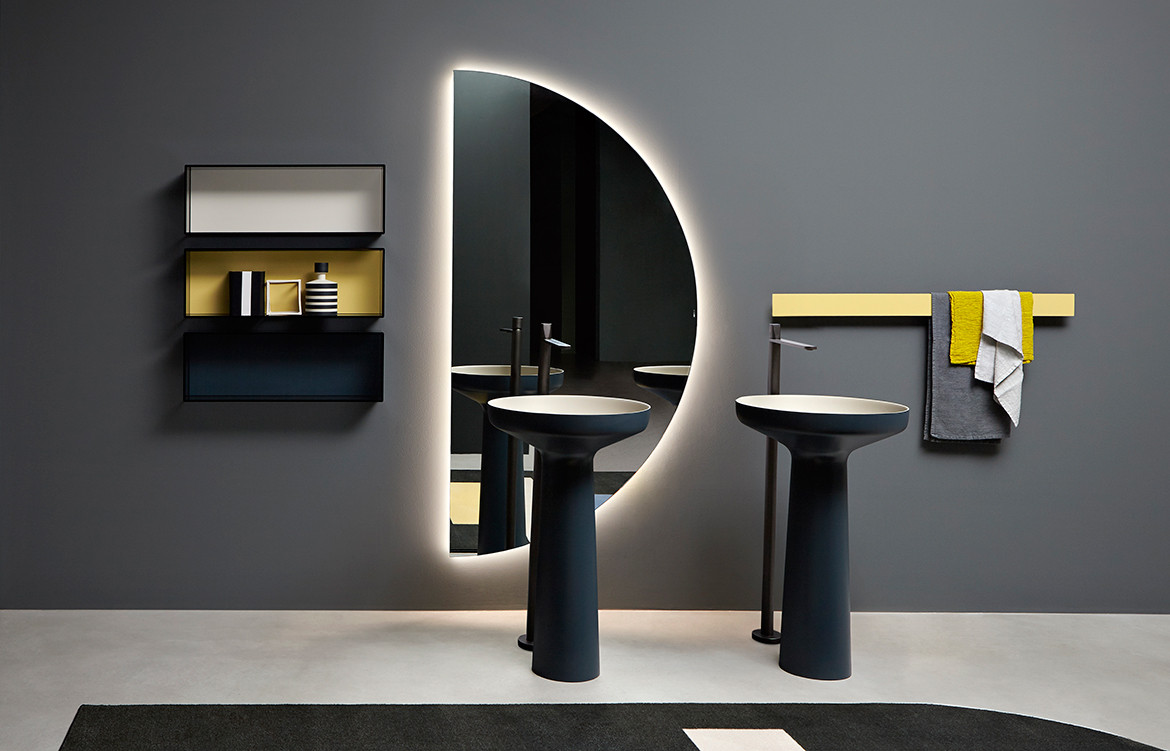 The Spicchio mirror collection brings elegance and energy to the theatrical scene of the bathroom space. Magical play on the reflecting surface and ambiguity created by the perspective effect and on the relationship between geometry and dimensions.
Agape Revolving Moon Mirror by Studiopepe from Artedomus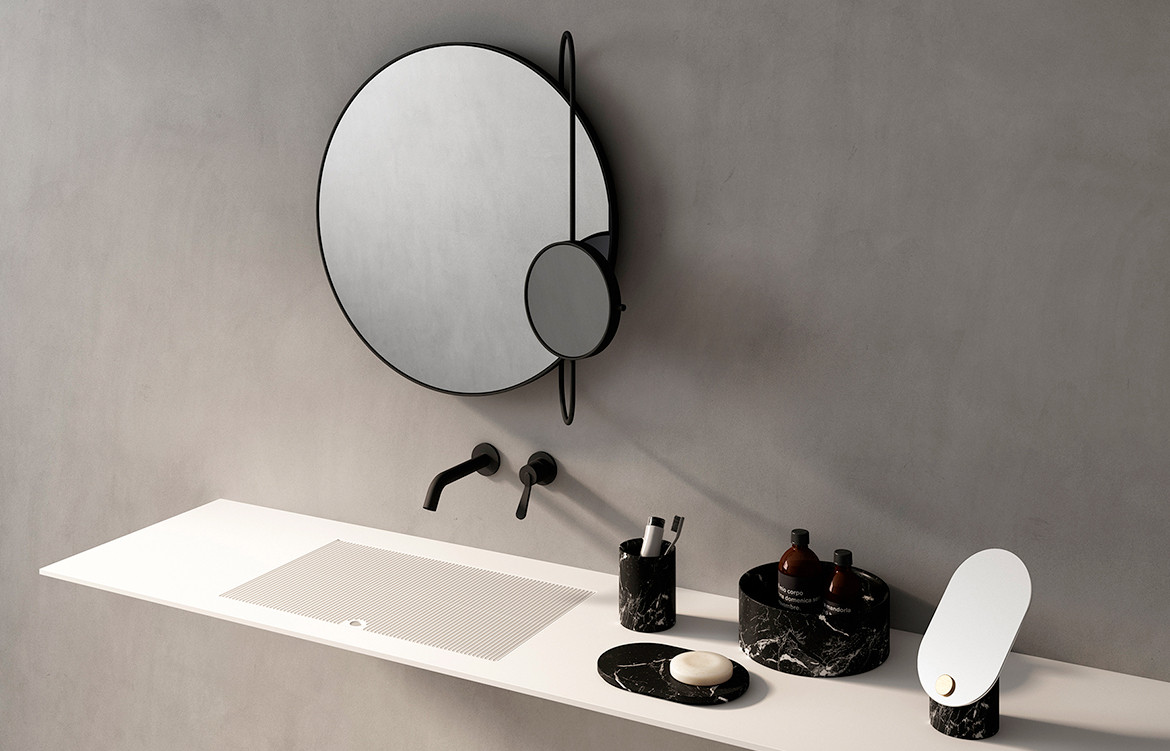 Designed by Studiopepe, The Revolving Moon Mirror is inspired by the movements of the moon phases. The larger round wall mirror is 700-milimetres and includes a smaller 200-milimetre magnifying mirror mounted on an adjustable metal bar.
Siff Dining Table from Domo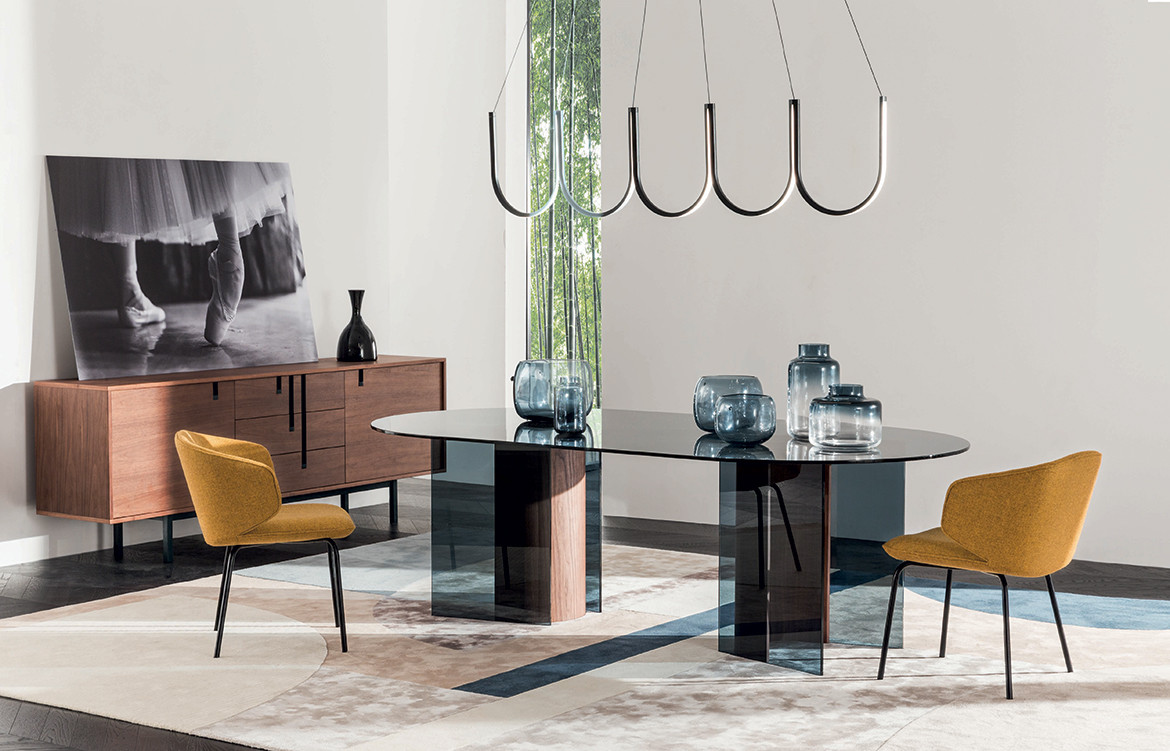 The Siff dining table is transparent, smart and full of modernity in the future. The table and leg structure is in the form of a semi-circle with wings. The glass table top with extensional sense, the lightness of the wooden column and the gray glass, is full and false.
Tacchini Pi-Dou Vase from Stylecraft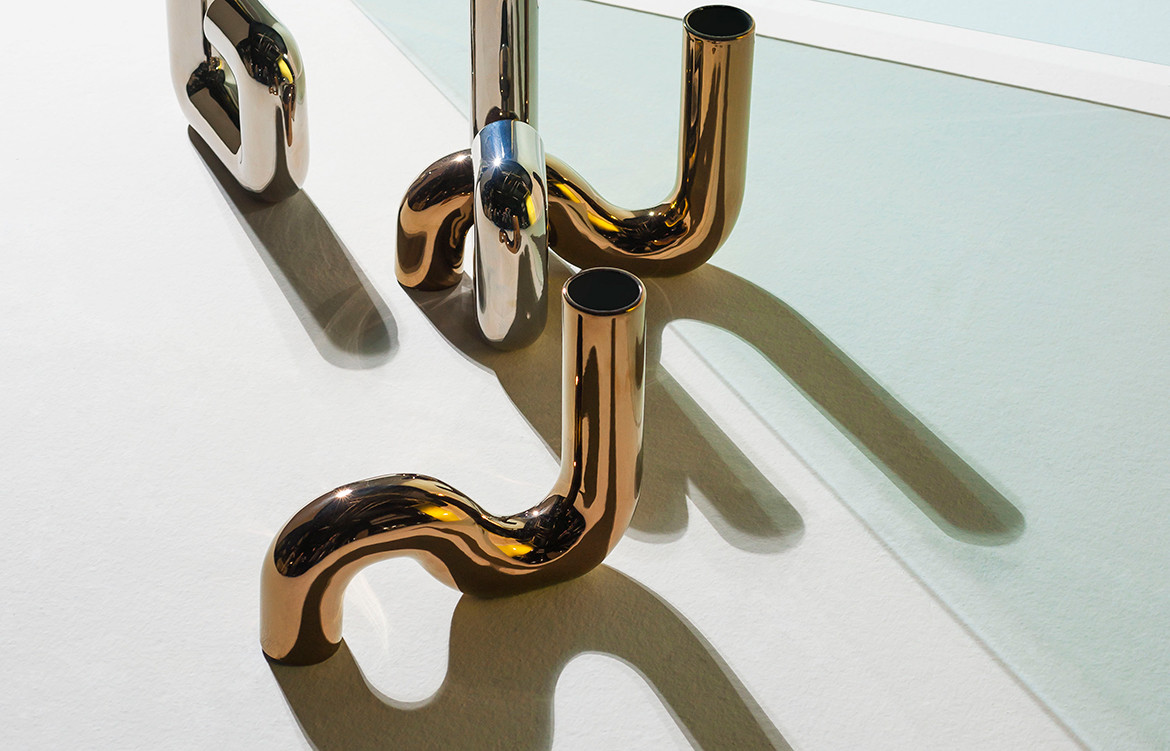 The Pi-Dou vase is a re-edition of the eponymous vase created by Florentine artisan Alvino Bagni. Inspired by the exterior of the Pompidou Centre in Paris, the vase is formed by two intersecting elements based on the tubes that run along the façade of the museum. A sophisticated object, the Pi-Dou vase is available in two shapes and hand-glazed metallic finishes of platinum or copper.
Everything Is Golden mirror from VELA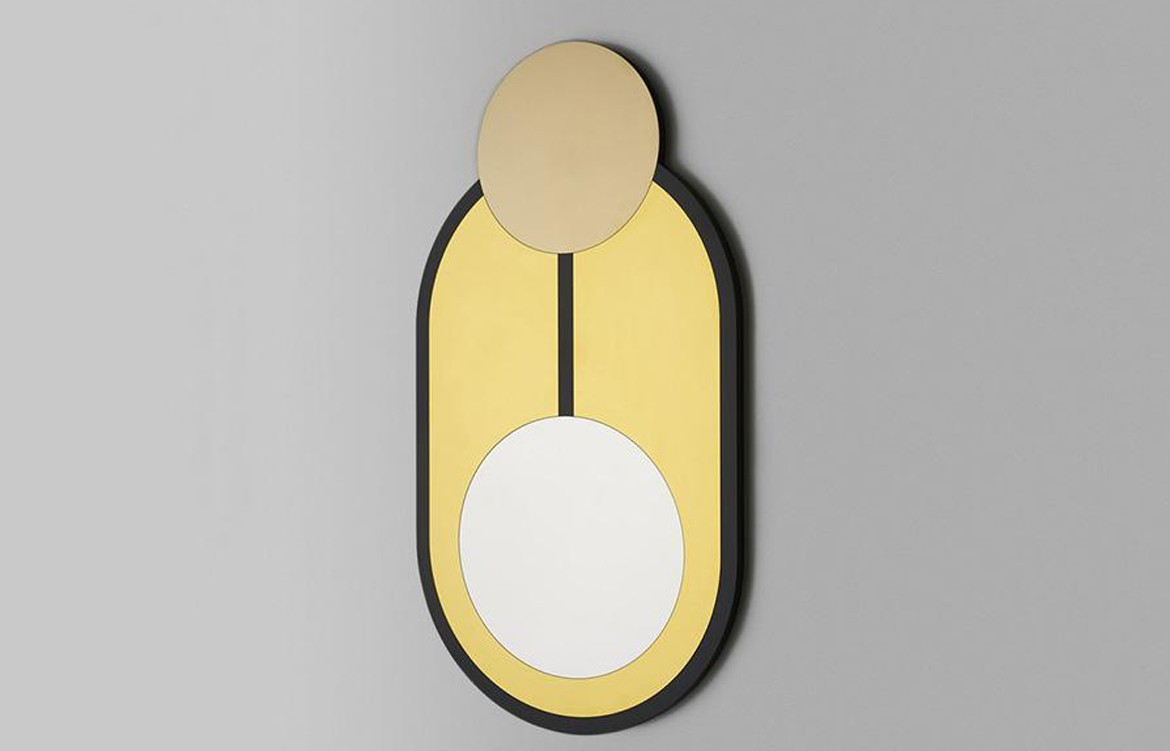 Made in Australia by the renowned Hava Studio, these curved forms unite with silver, gold and champagne mirrored steel to create a graphic piece to adorn any wall.
Taccia table lamp from Euroluce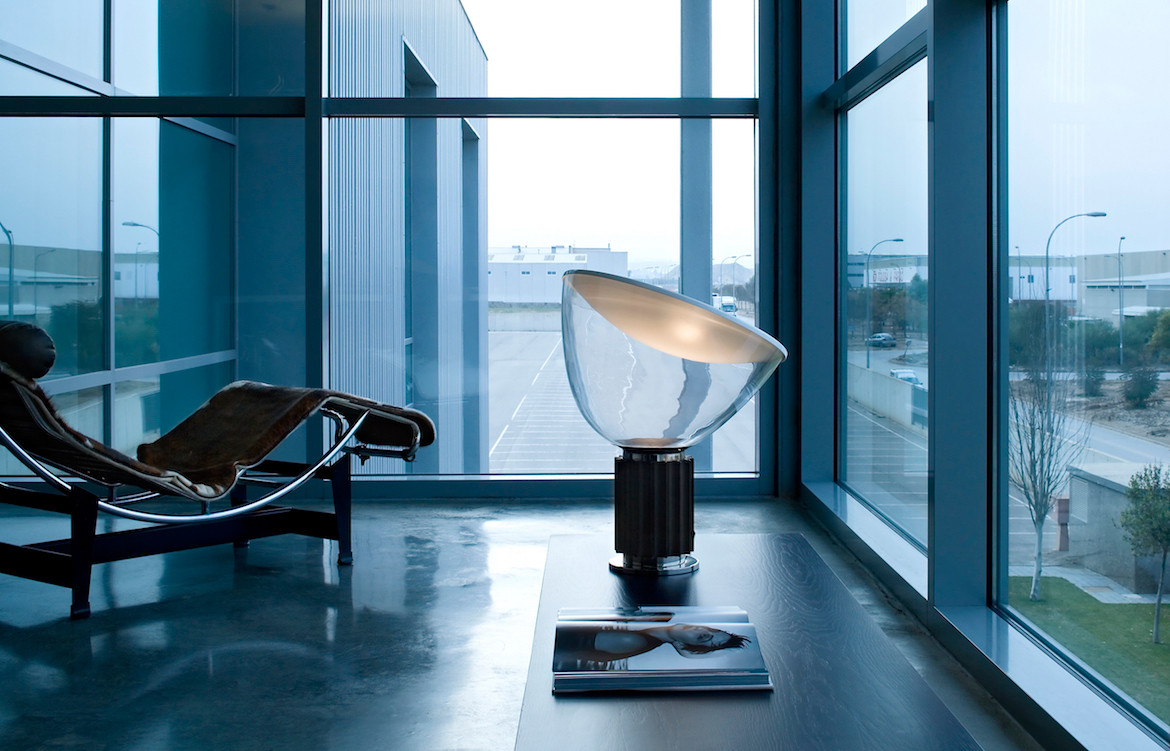 The Taccia table lamp designed in 1962 by Achille & Pier Giacomo Castiglioni for FLOS, comprises of a matt black, anodised bronze or anodised silver base. The aluminium reflector is painted gloss white on the outside, matt white on the inside. The directional diffuser is made from transparent mouth blown glass.
Dekton Stonika from Cosentino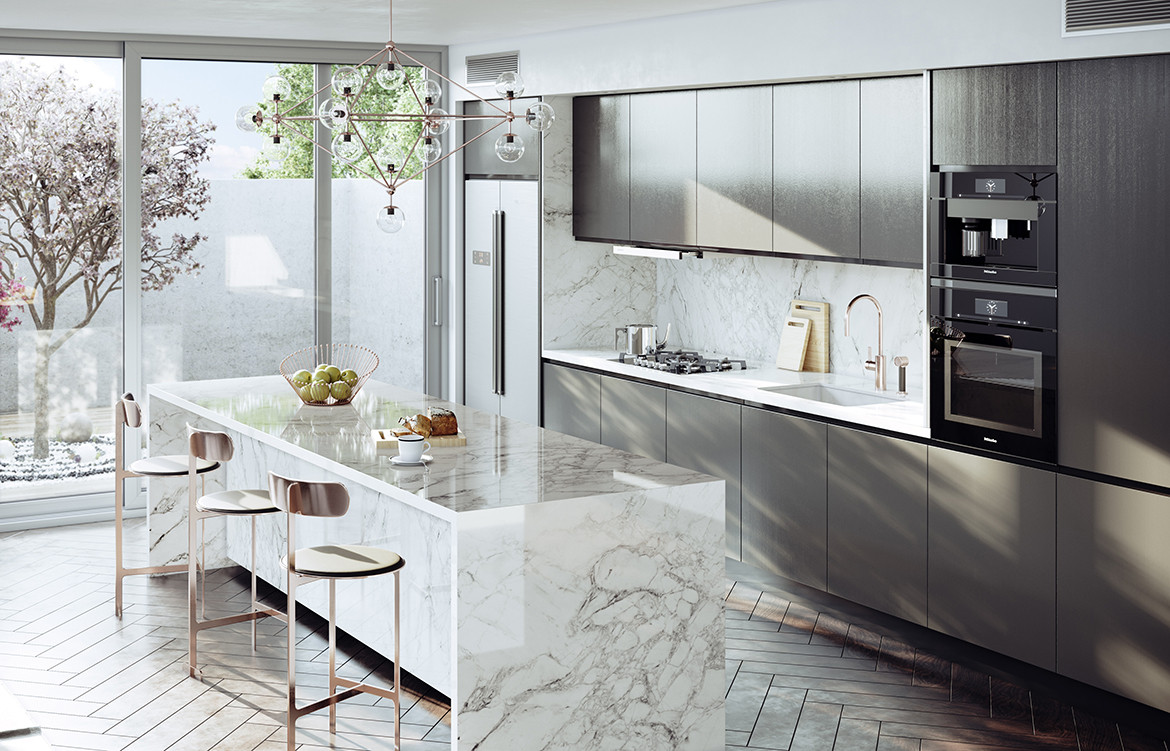 Dekton Stonika is a range of surfaces with ultra-realistic beauty and appeal of natural stone. The collection has striking veined patterns and textures and draws inspiration from the most coveted natural stone materials.
Ross Gardam Polar Desk Lamp from Stylecraft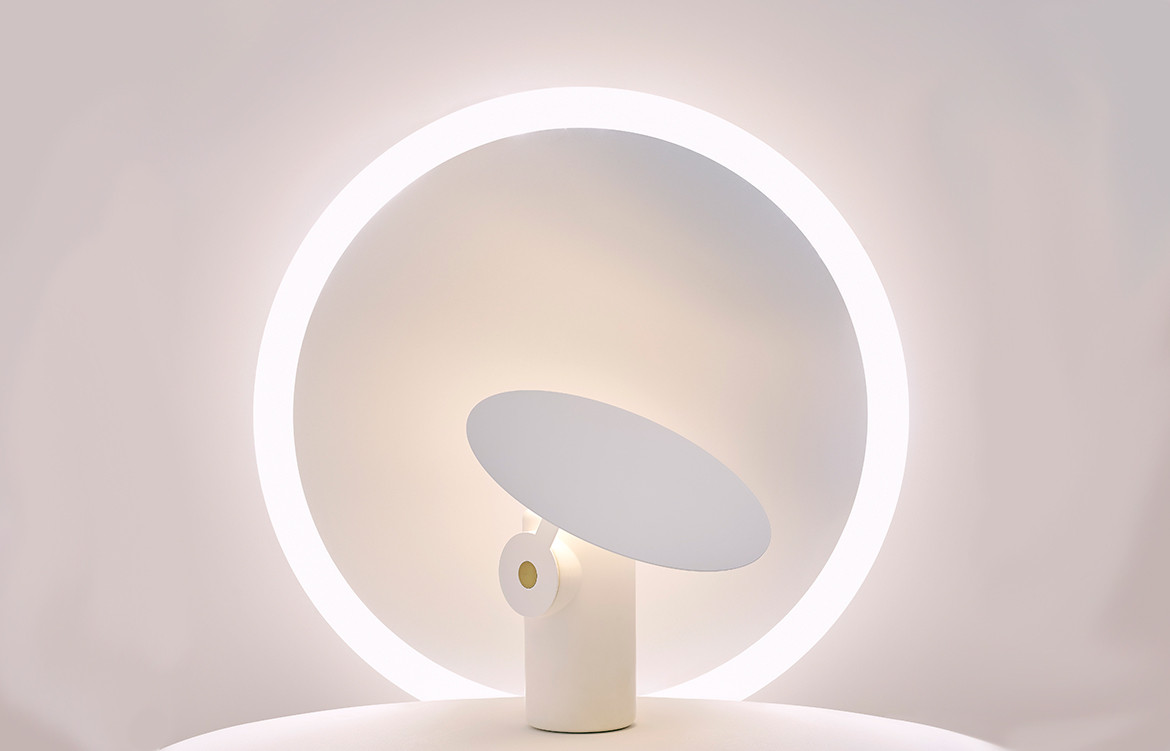 The Polar desk lamp by Ross Gardam features a unique, minimalistic design that plays on reflection, light and shadow. An innovative, magnetically attached arm allows the disc of the Polar lamp to be manipulated to provide direct light or an ambient glow.
---