The beauty of marble is undeniable. A sleek, hardwearing and beautiful surface choice for almost any space, the material has earned its acclaim in the history of design. Rocks On's new range of Marble XL slabs allow this material to have its greatest impact yet for spaces that demand attention.
These porcelain stoneware slabs of authentic marble appearance offer new aesthetic and compositional opportunities for a design lover looking to make a statement. From wall and floor coverings to furnishing elements like bathroom vanities, kitchen bench tops, tables, and more, large marble slabs allow for design freedom that doesn't compromise on material strength or aesthetics.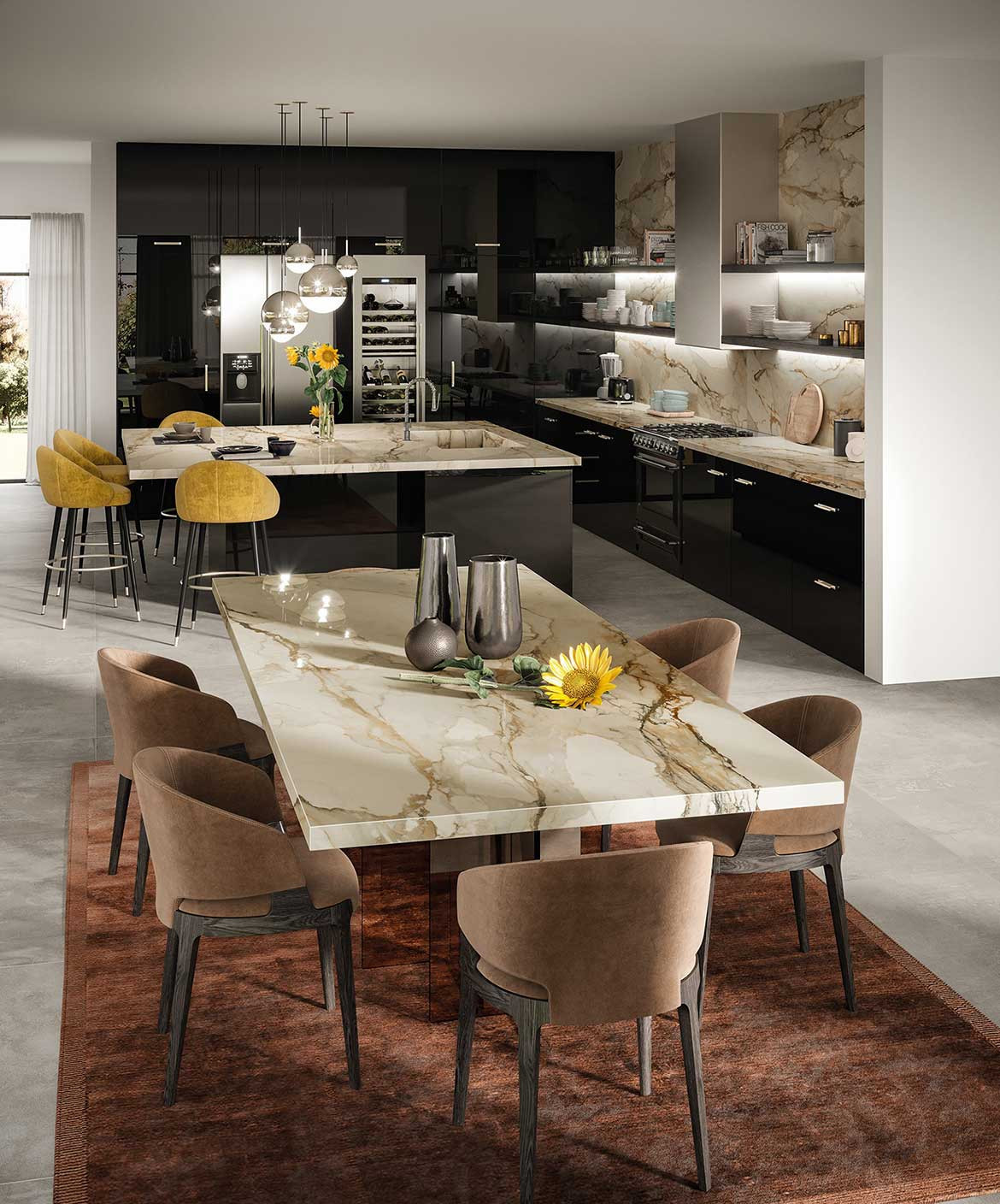 This new range of Atlas Marble XL slabs from Rocks On possess every precious detail you've come to know from marble's refined aesthetic value.
Available in a variety of sizes and thicknesses, as well as three different finishes – Matt, Silk, and Polished – so any luxurious contemporary space can have the ideal high-impact finish it deserves.
Rocks On pride themselves on being the surface solutions provider for every need. Apart from the Atlas Marble XL porcelain stoneware solution, Rocks On's other finish options prove they've got every aesthetic demand covered.
Concrete: The character and versatility of concrete, with its dense, deep shades becoming discreet protagonists of the space, is ideal for giving rooms a strong metropolitan appeal
Metal: The attention demanding of metal finishes, featuring bright iridescent reflections, convey the unmistakable allure of industrial design material and architectural authenticity.
Stone: Detailed stone finishes decorate spaces with a natural simplicity. With extraordinary creative potential, the large formats acquire even earthier, expressive strength.
Decorative: Rocks On's decorative proposals allow for the limitless creative appeal of wallpaper with all the benefits of porcelain. The Rocks On team have bespoke designs for any setting, characterized by a spirit of research and innovation.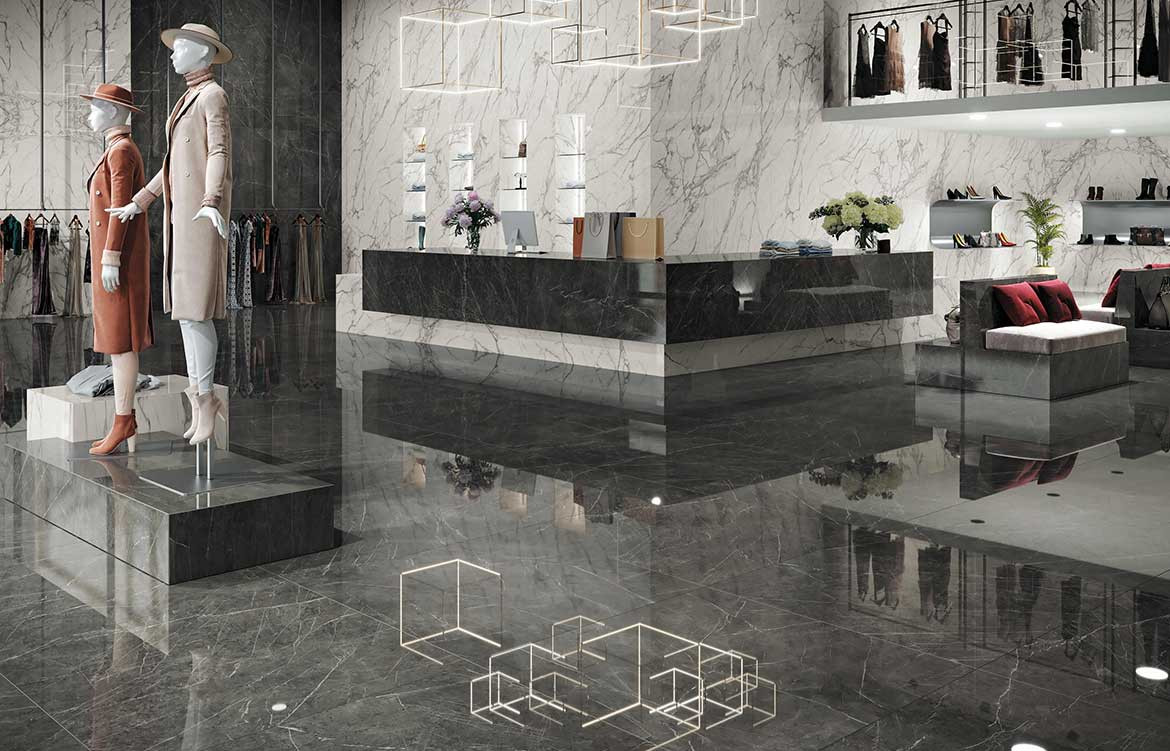 Another unique proposal from Rocks On is the Kerlite Easy system. Kerlite Easy is the only porcelain tile dry laying installation system in the world – without the use of adhesives, allowing for the easy installation of superior ultra-thin porcelain slabs. Applied in just three steps, the unique Kerlite Easy system is proven to save 50% of the cost and 80% of the time compared to traditional installation methods. With a thickness of only 7mm or 8mm, the system and highly durable porcelain stoneware flooring is perfect for contemporary residential design.
Whether you're looking for the charm of the new Atlas Marble XL slabs, renovating a space and requiring the quick, alluring appeal of Kerlite Easy, or simply needing a surface that will maintain its beauty for years to come, Rocks On has you covered.
Rocks On
rockson.com.au
Tags: marble, marble flooring, Rocks On, sleek
---