Characterised by their unique aesthetic and functional qualities, ceramic and porcelain surfaces are known for being the most versatile material. Their smooth tactile nature exudes a sleek sophistication, with its possibility of colours and patterns permitting creativity and flair in design. From wall and floor coverings to furnishing elements, including vanities, counters and tabletops, ceramic and porcelain surfaces are vast in their application, elevating any residential or commercial space.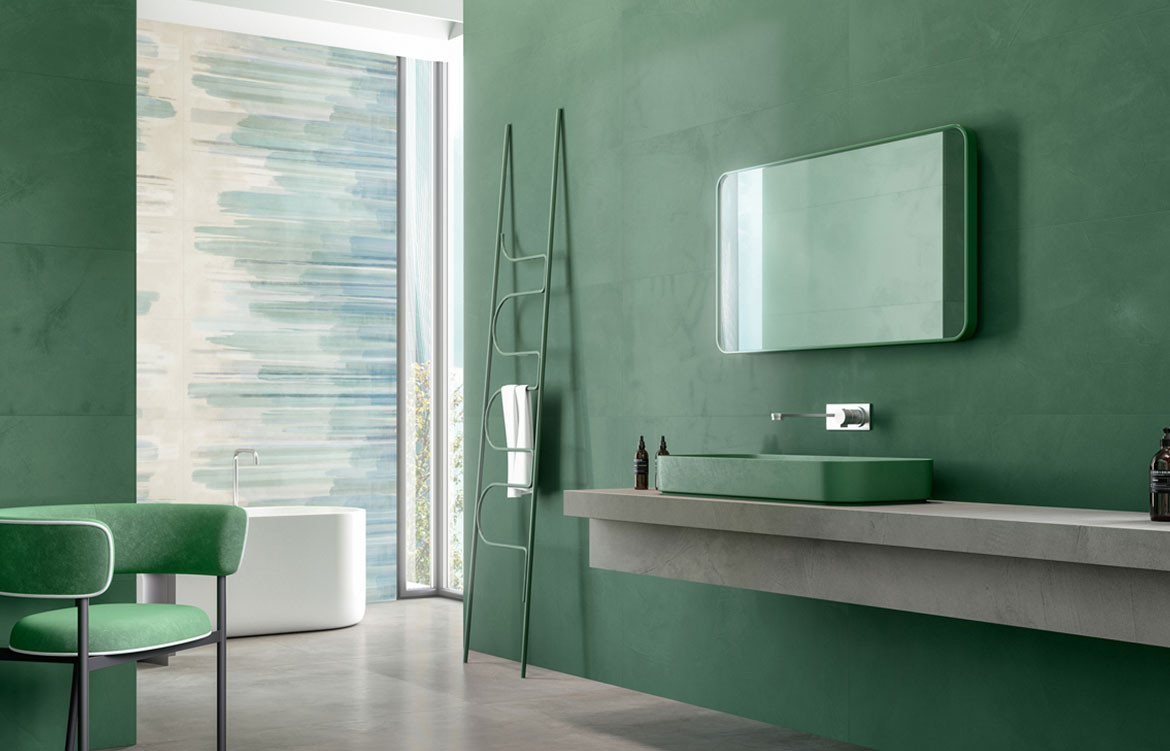 Prism, by Piero Lissoni, is a collection of harmonious colours, textures and sizes of porcelain and ceramic surfaces that evoke Italian culture in a contemporary manner. The curation of cool shades interacts in bright, sophisticated environments, while the warmer shades convey sensations of comfort and warmth — inspired by hand-trowelled resin, Prism creates multidimensional effects which give spaces depth and elegance.
Piero Lissoni, the creator of this stunning collection, is an Italian architect and designer renowned for his contemporary furniture design. The establishment of multiple interdisciplinary studios since 1986: Lissoni Associati, Lissoni Architettura and Lissoni Inc has resulted in innovation and transformation in each of their sectors, exceeding the expectations of their global clients.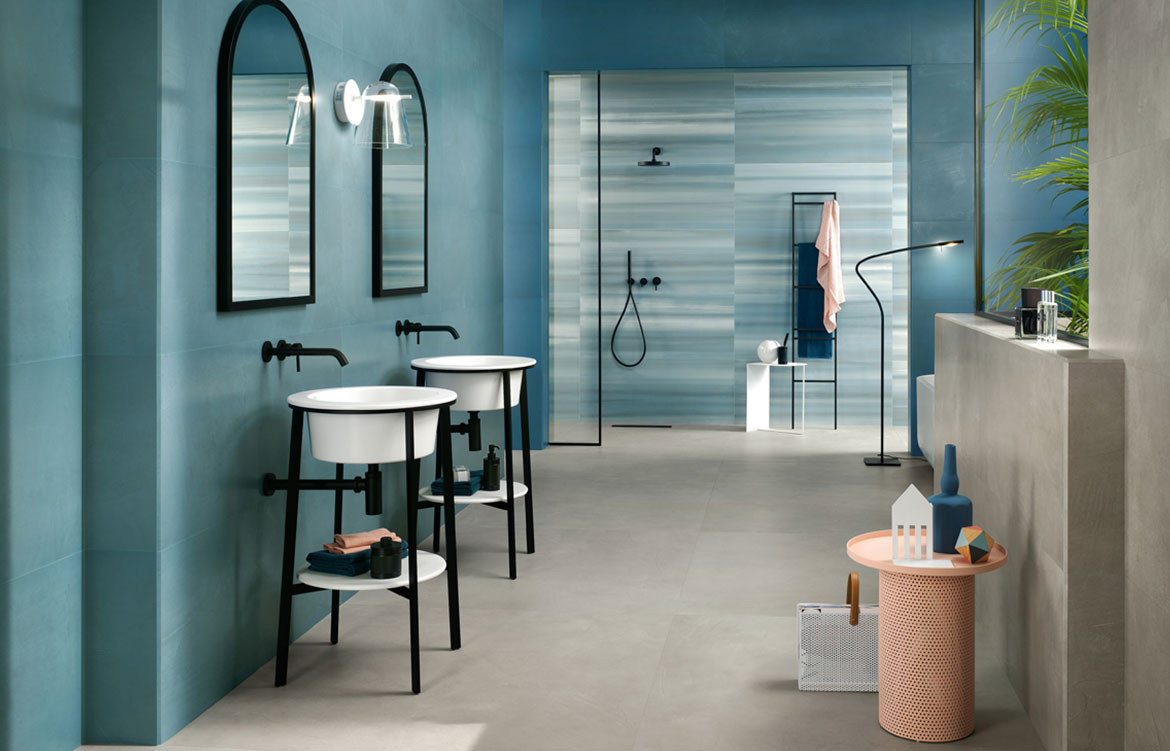 His inspiration for the design concept of Prism was the way light refracts; a phenomenon that relies on dimension to create a spectrum of soft, yet vibrant hues. Hereby, the colour palette of the collection is extensive in its range, creativity and application. Not only does Prism offer distinction in its tones, but also has a unique multidimensionality; interactions of light with its resin effect further enhance the depth and graphic details of these ceramic and porcelain surfaces.
The Prism collection comes in 13 colourways ranging from the lighter, softer Cord and Cotton to the deeper, elegant tones of Emerald and Midnight. All Prism surfaces can be mixed and matched to allow both simple combinations of colour as well as bolder contrasts. The versatility of Prism is further evident in its range of formats — decors, tiles and slabs in different sizes and geometric shapes are available to customise any space. Options of the Gradient, Brush, Mosaic Wiggle, Enigma, Mosaic Bead and Mosaic Q decors allow for creativity in design to decorate and feature walls or floors. Continuity is ensured with the modularity of 120x120cm porcelain floors tiles with 120x278cm porcelain slabs or 50x120cm wall tiles.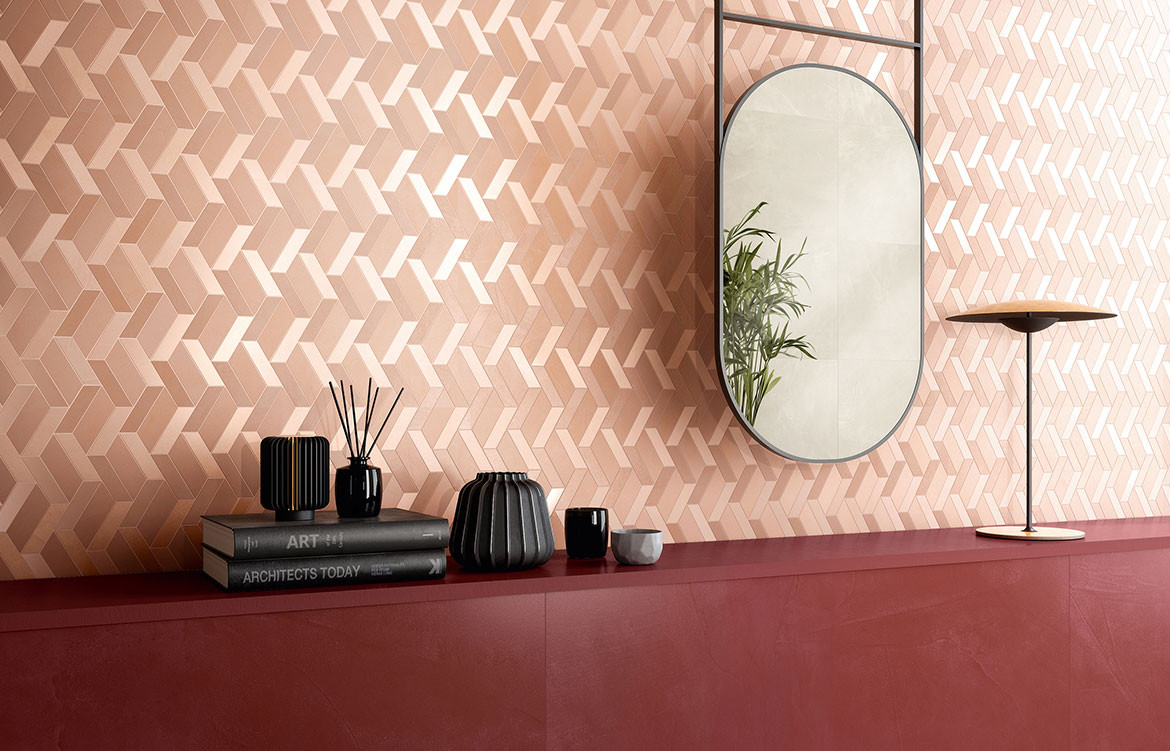 In addition to the captivating aesthetic and tactile qualities of Prism are the functional benefits of ceramic and porcelain as the material of the collection. The surfaces are resistant to moisture, chemicals, acids, and UV, hereby offering unmatched durability. Its antibacterial properties and resistance to stains and mould also ensures that cleaning is straightforward and effortless. The Prism collection is also energy efficient, ecological and safe; the ceramic and porcelain surfaces are free of VOCS, PVC, formaldehyde & allergens.
For over 20 years, Rocks On has been supplying exclusive, luxurious porcelain stoneware to the building industry, and now distributes Piero Lissoni's stunning Prism collection for application in Australia. Rocks On supports only the highest quality, most technologically advanced products from around the globe, earning the respect of leading architects, designers and builders.
Rocks On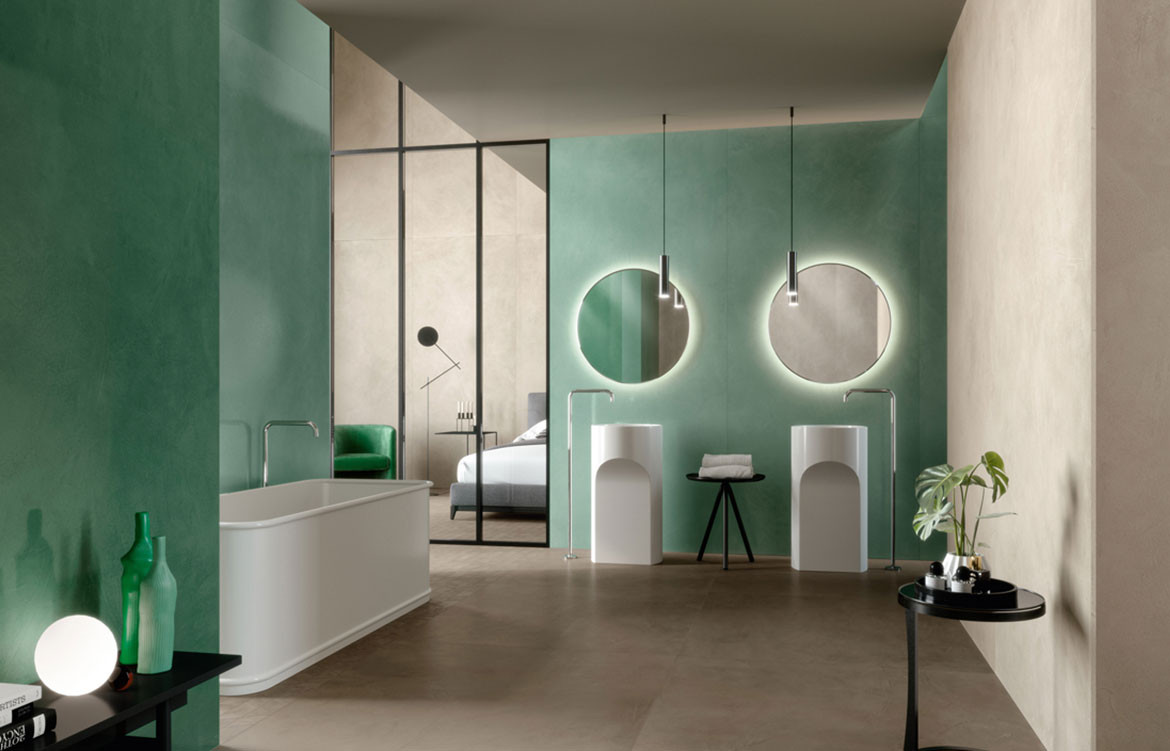 Tags: Piero Lissoni, prism, Rocks On
---