Expressing pure (white) and pure warmth (mink), The Zero Kitchen features modular units, with 20mm thick bilaminate doors available in two different versions. Customisation of the doors simply depends on type of door grip you choose for the system. There is a choice between a simple linear handle to match the colour of the door, or a completely handle-free version achieved thanks to a grip recessed within the thickness of the door itself.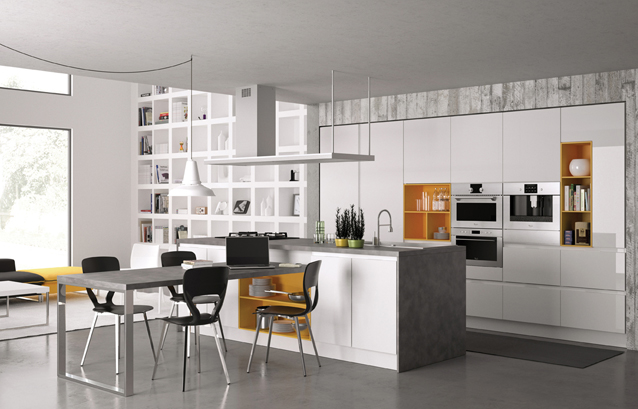 Fully-customised to suit your lifestyle, the 20mm thick doors are made with a thick bilaminate panel on both sides in white or mink, with an ABS border along all four sides. The exterior of the doors is then lacquered and dried by radiating heat with UV lamps. This process gives the product a slick look and an outstanding hardness, surface resistance, and protection against fading.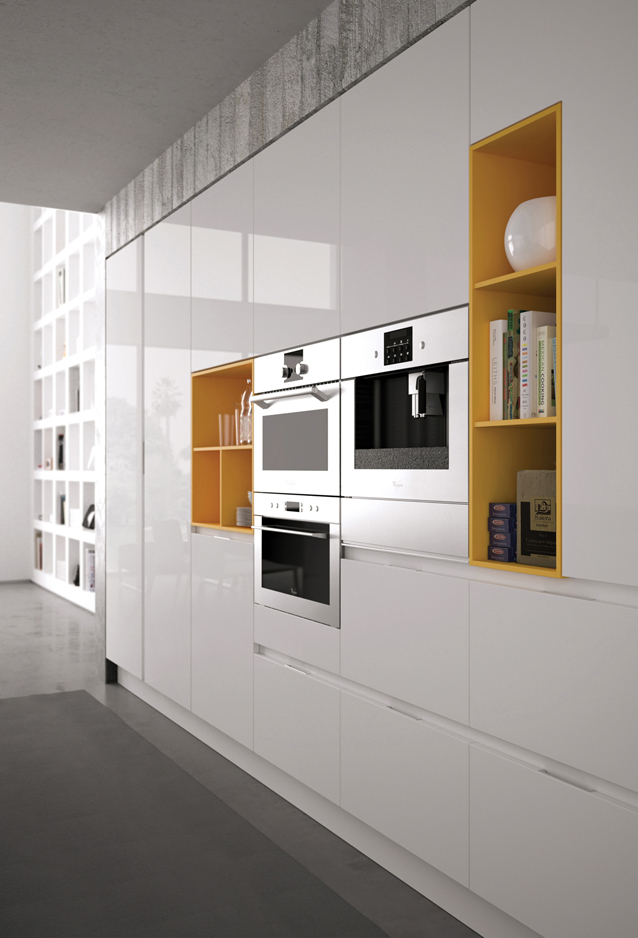 Owing to the extreme modularity of the units, many different furnishing solutions can be created with Bontempi Cucine Zero. It can be used purely in the kitchen or extended to the living and dining rooms. The modular units give off a perfectly co-ordinated ambiance wherever they are, and cab be  fully-customised to suit your lifestyle.
The doors are always expressed in the purity of white or the warmth of mink grey but they can be teamed with open shelving units in four bold colours: grey, anthracite, sky blue and yellow.
For more information about the Bontempi Cucine Zero please visit a Rogerseller showroom in Sydney and Melbourne or  phone:  +613 9429 8888 (Melbourne) or +612-8396 8700 (Sydney) to make an appointment
URL:  http://www.rogerseller.com.au
---