Tree Interpretations by Dion Horstmans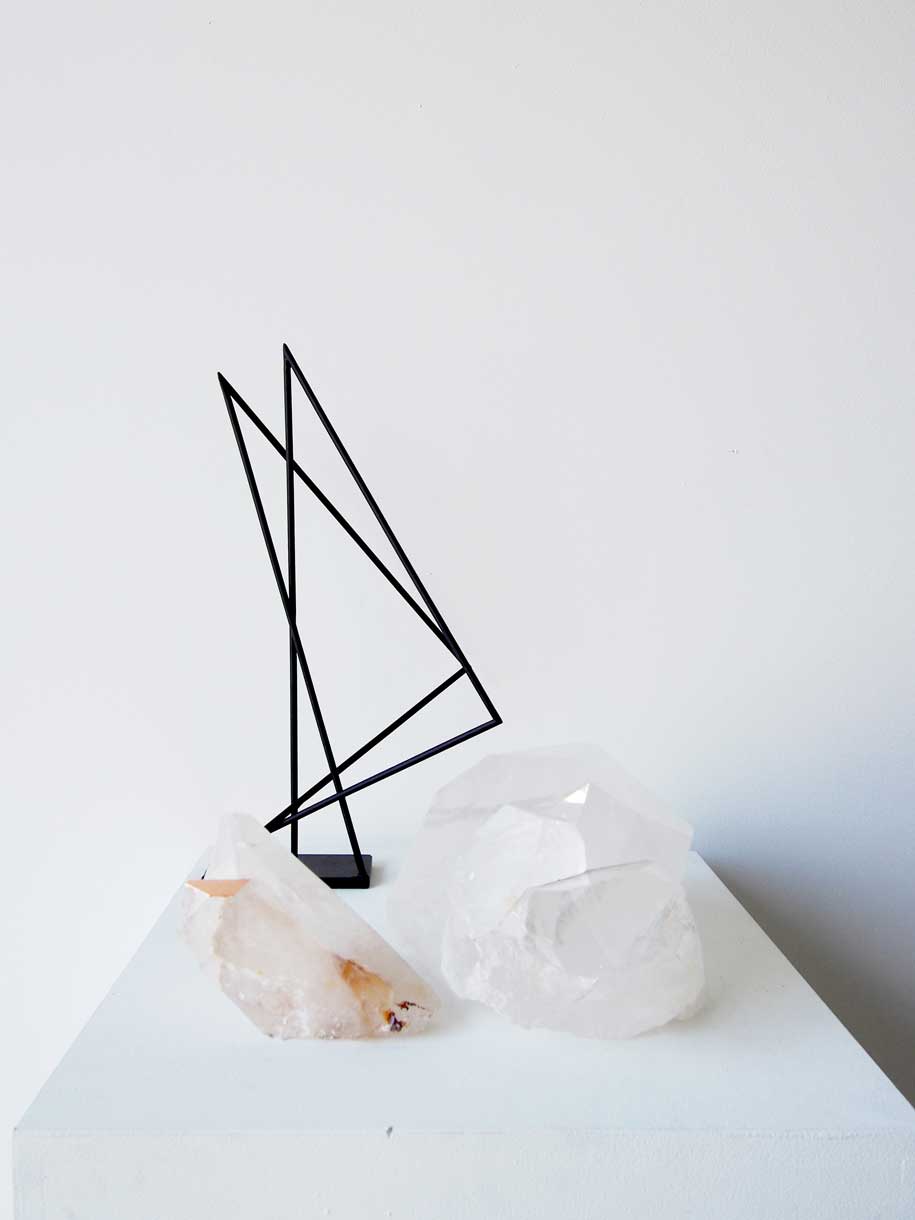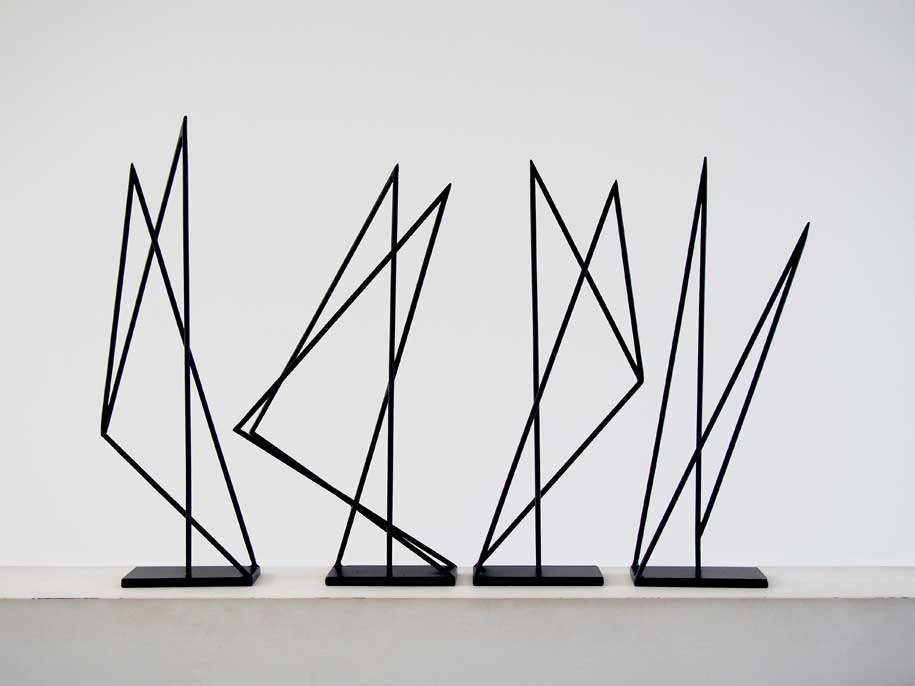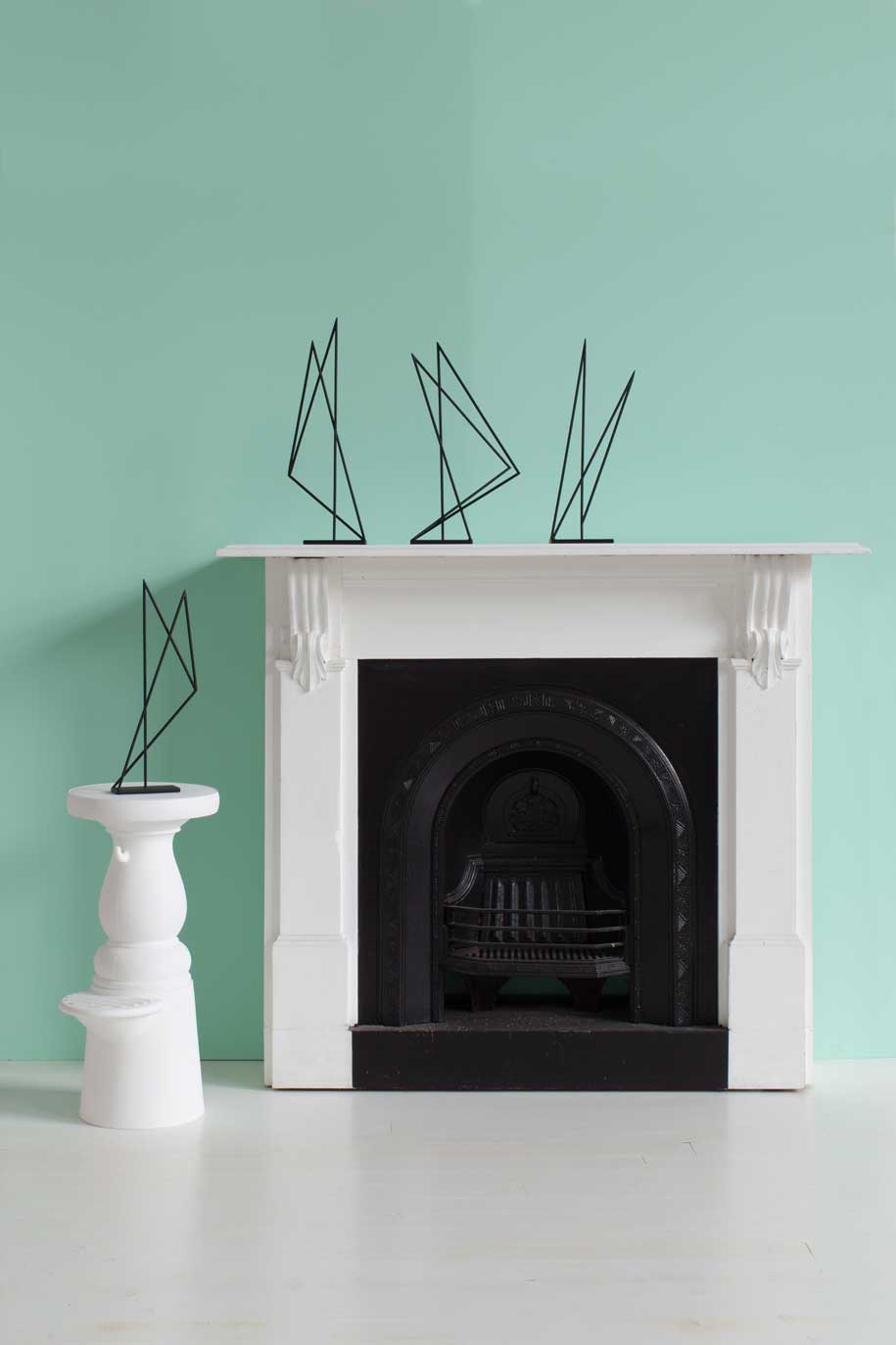 Wallporn is a tightly edited collection of decorative elements conceived by Megan Morton for Space Furniture. In a personal quest to present a range of unique (vs "stocking filler") festive objects, Morton worked with four established Australian designers to produce a set of strikingly original designs. Tree Interpretations by Dion Horstmans – a sculptor known for his penchant for crisp geometry – are mantelpiece-perfect sculptural trees fashioned from metal. They're also an affordable introduction to Horstman's work, which typically attract significant price tags.
---
Forward/Slash by L&G Studio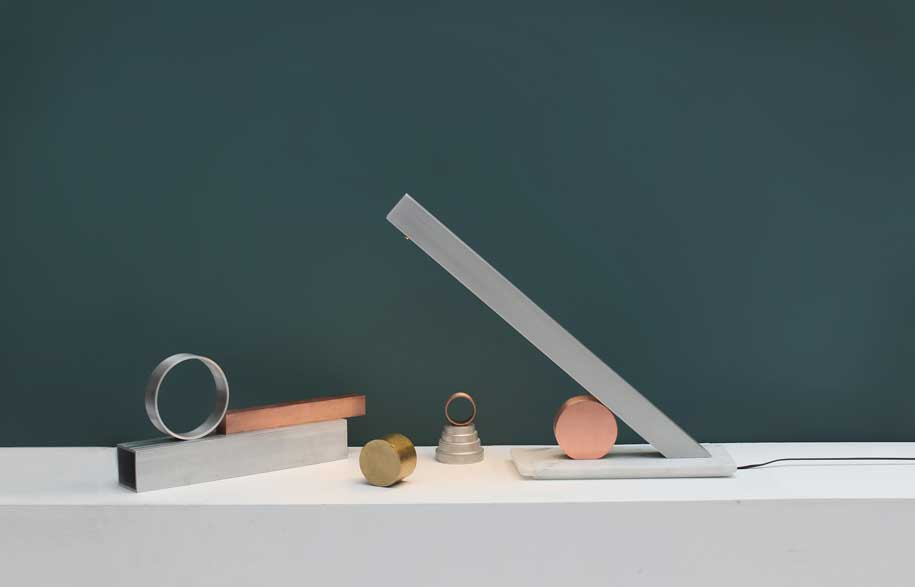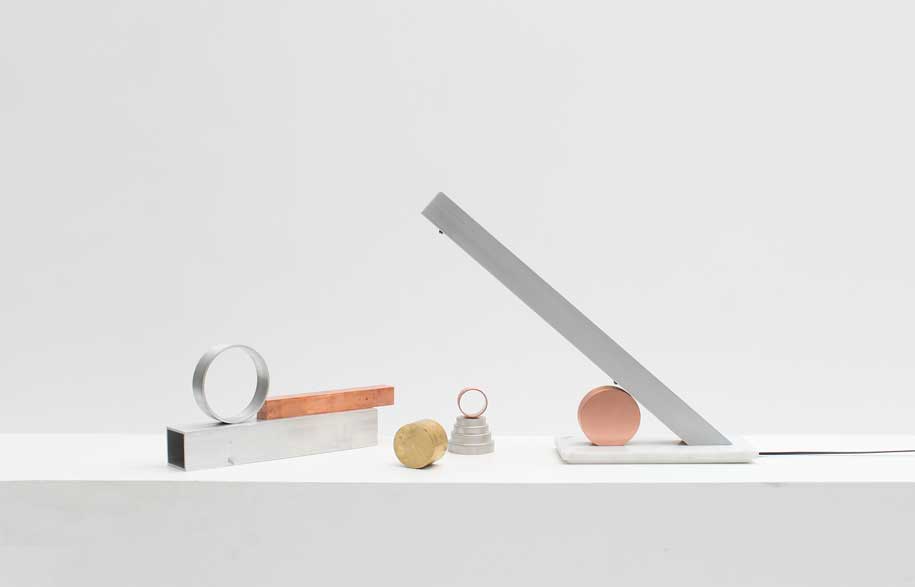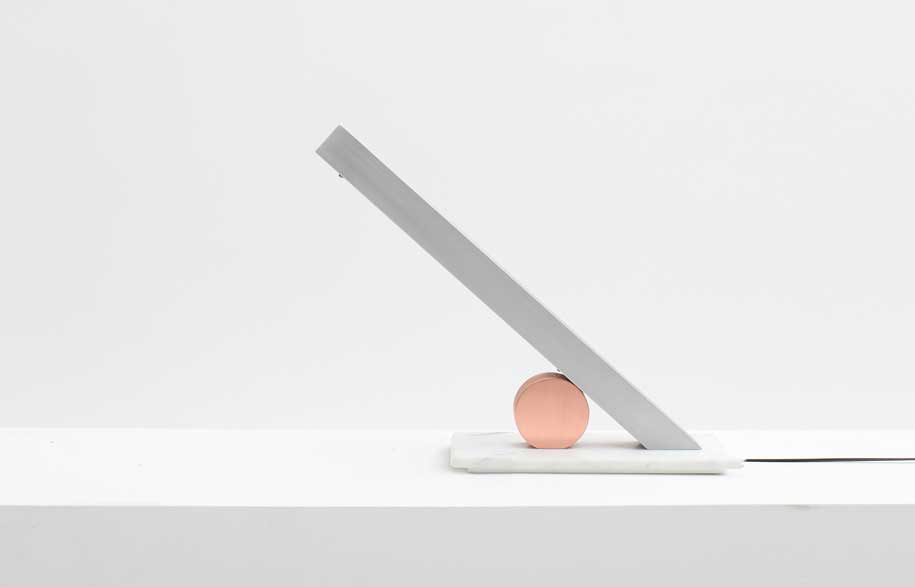 Ladies & Gentlemen Studio is a Seattle based design studio founded by Dylan Davis & Jean Lee. Their latest product, Forward/Slash's is a sun dial-inspired desk lamp, reduced to three basic geometries – a base, fulcrum and light source. Once illuminated, the purpose of the object is revealed. When off, the lamp's shape casts shadows that change throughout the day. Forward/Slash is made from an aluminium lamp enclosure containing an LED light strip. A textured glass pane diffuses the light source with solid white oak cap details. This enclosure is supported at an optimal angle by a Carrara marble base and a copper fulcrum.
---
Collection by Emily Ziz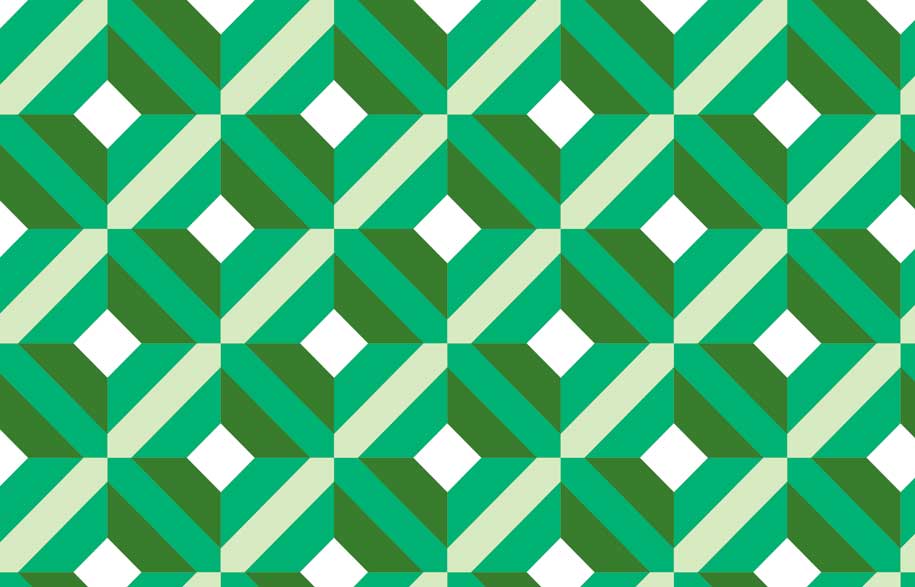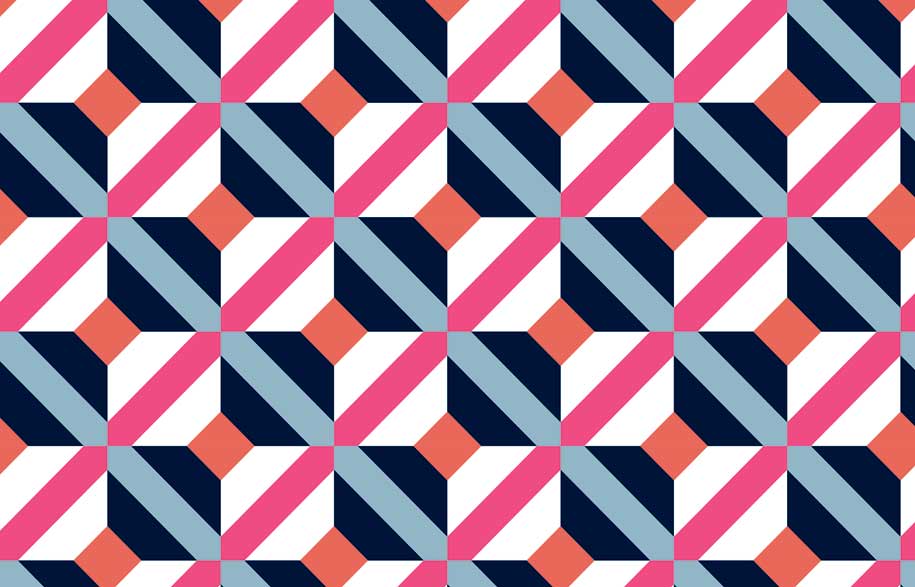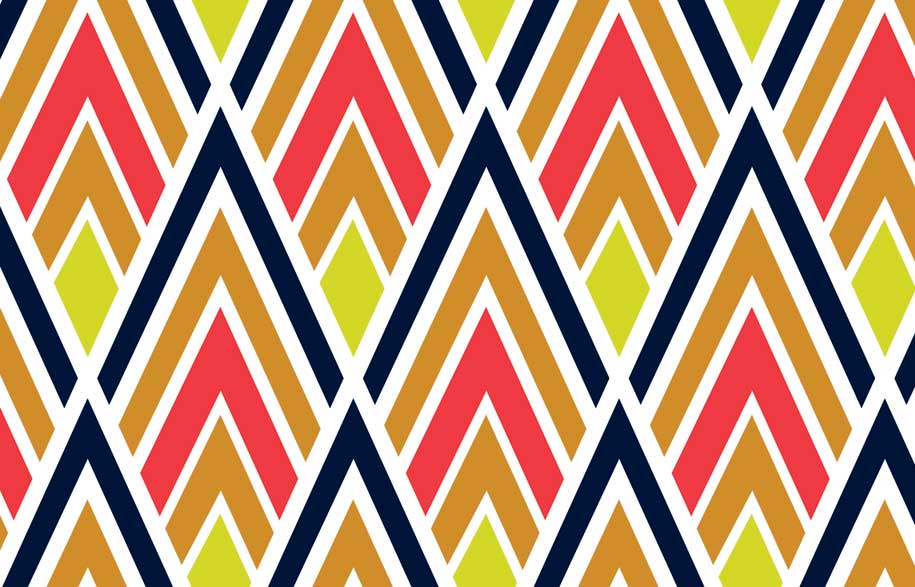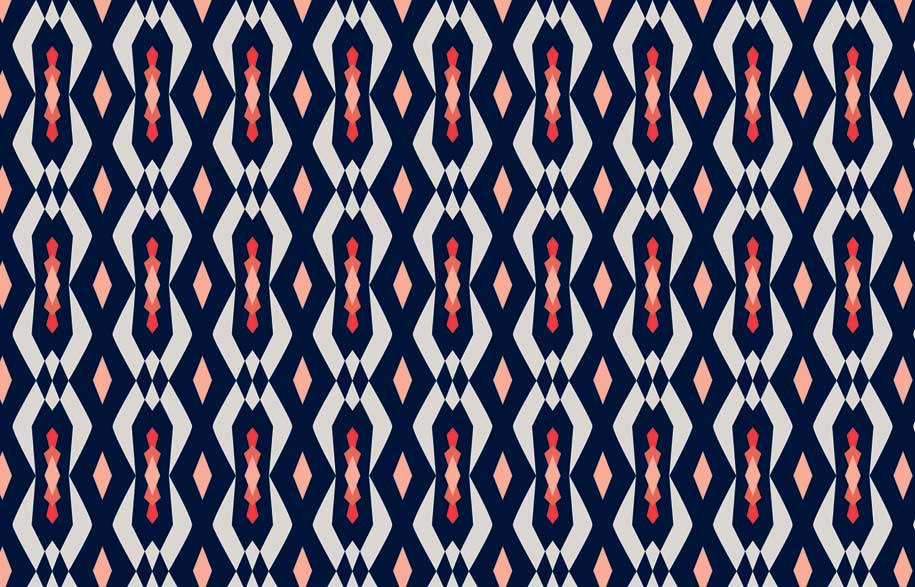 The Nouveau Collective by Emily Ziz Style Studio includes a range of Art Deco-inspired graphic designs which can be digitally printed on a range of high-performance upholstery fabrics and solid finishes. Custom colour palettes can be created via the studio's bespoke design service.
"The clean cut lines and symmetrical patterns can easily be applied across a broad range of interiors, both commercially and for domestic fit outs," says Emily Ziz founder Emma Levitt. " By making use of our extensive colour palette and our custom designs service, we can work with clients to adjust colour and scale so that the designs are created to perfectly suit their space."
---
Page Thirty Three – Neolithic Shelving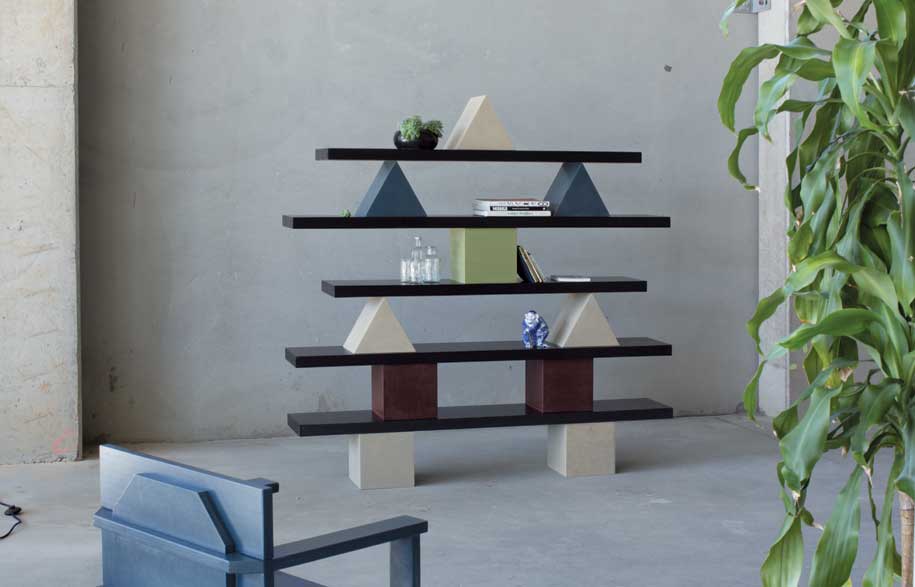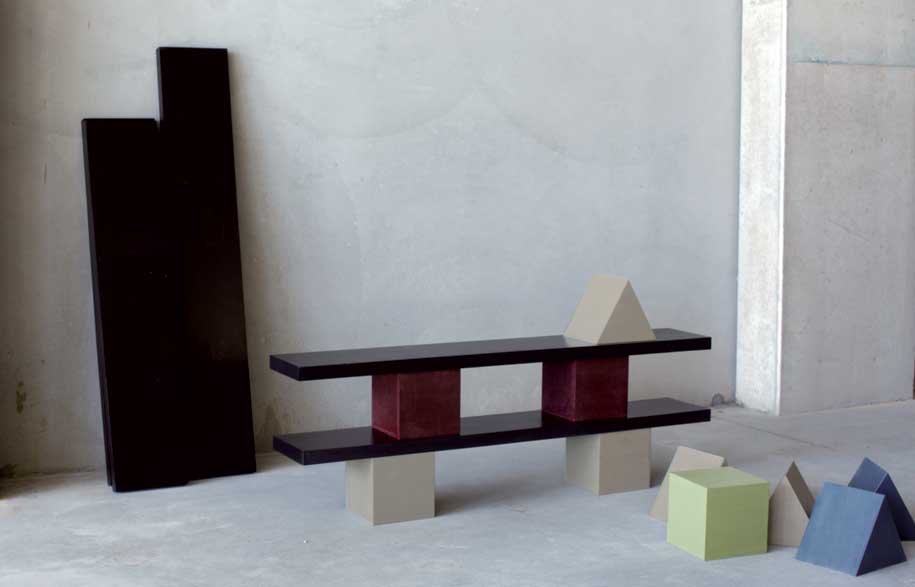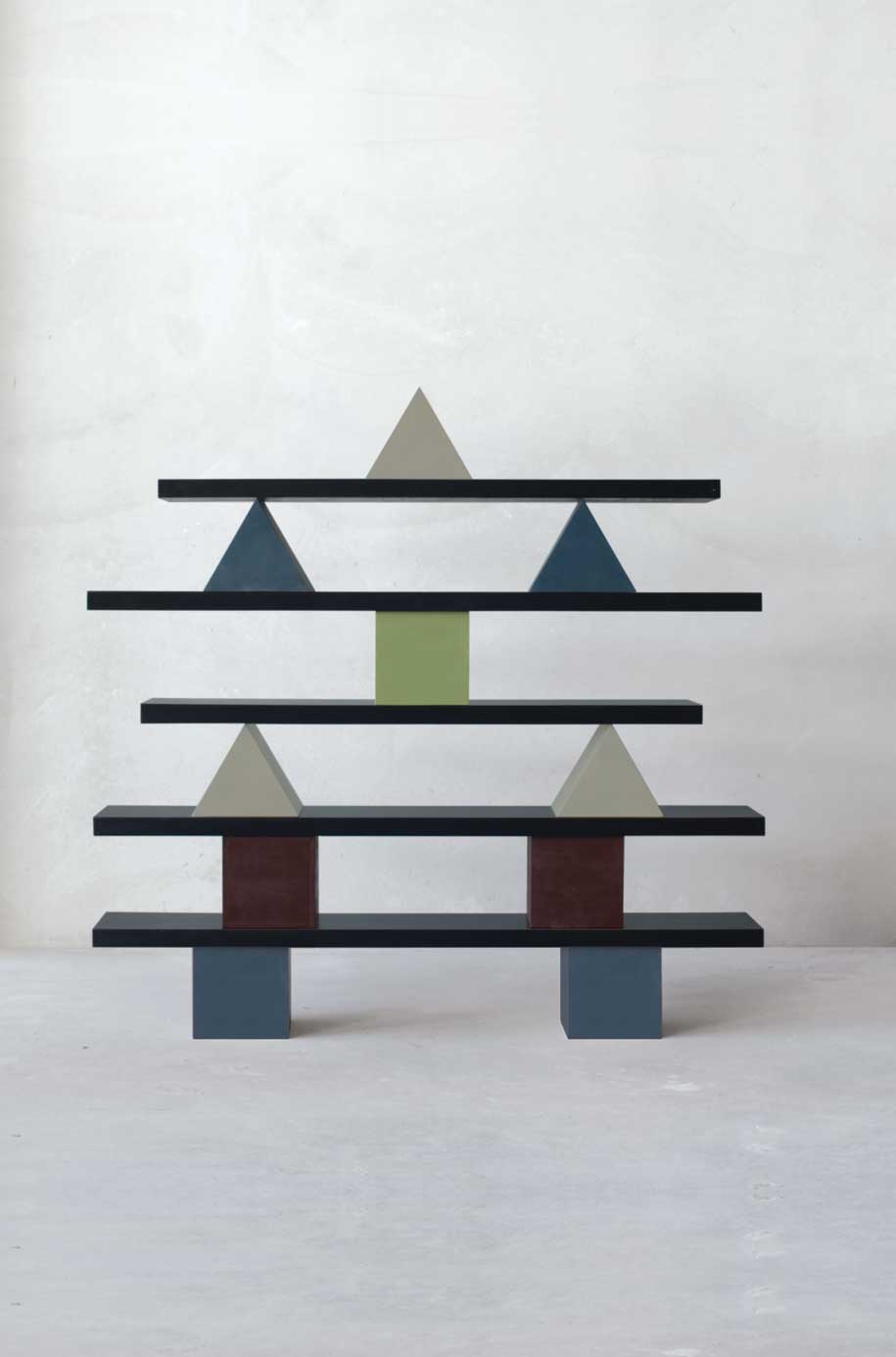 Page Thirty Three is an Australian based creative design company which creates functional, handcrafted artworks and objects, using renewable materials and ecologically friendly production processes. Neolithic Shelving is a modular shelving system inspired by neolithic era rock sculptures. "We are interested in sculptural forms, and how they can compliment a space without overpowering or cluttering it," explains Page Thirty Three co-founder Ryan Hanrahan. "The clean geometric lines achieve this by providing an overarching simplicity and clarity of vision and mind." The fully interchangeable shelving elements are fashioned from sustainably farmed Birch Ply.
---
Daniel + Emma Pick n Mix table and bench for Made by Tait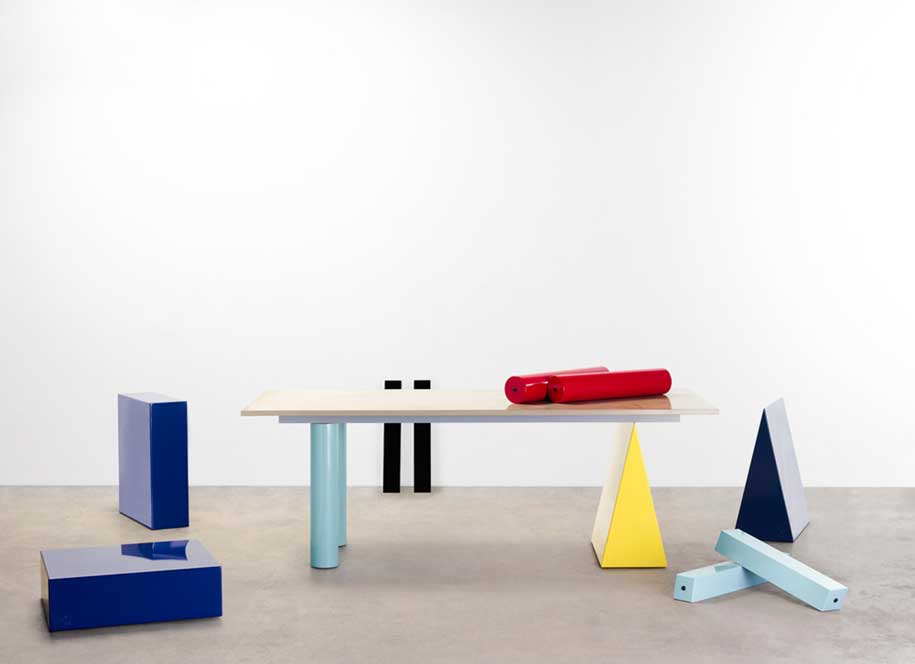 The Pick 'N' Mix table and bench employs the use of simple forms to create a sophisticated yet playful aesthetic. Just like a traditional pick n mix lolly bag, different components including triangles, blocks, cylinders and parallelograms, can be selected to devise a custom end result. The table top is fabricated from polished cement and the base from powdercoated steel.
"We look to create the unexpected from simple objects using simple forms, drawing influence and insight from the diverse culture that Australia presents us with. In the case of Pick n Mix, just like the mixed lolly counter of old, we invite the user to interact with the furniture and make it their own, as different components can be selected to devise custom looks." – Daniel + Emma for Tait.
daniel-emma.com
madebytait.com.au
---
French Grey Herringbone by Royal Oak Floors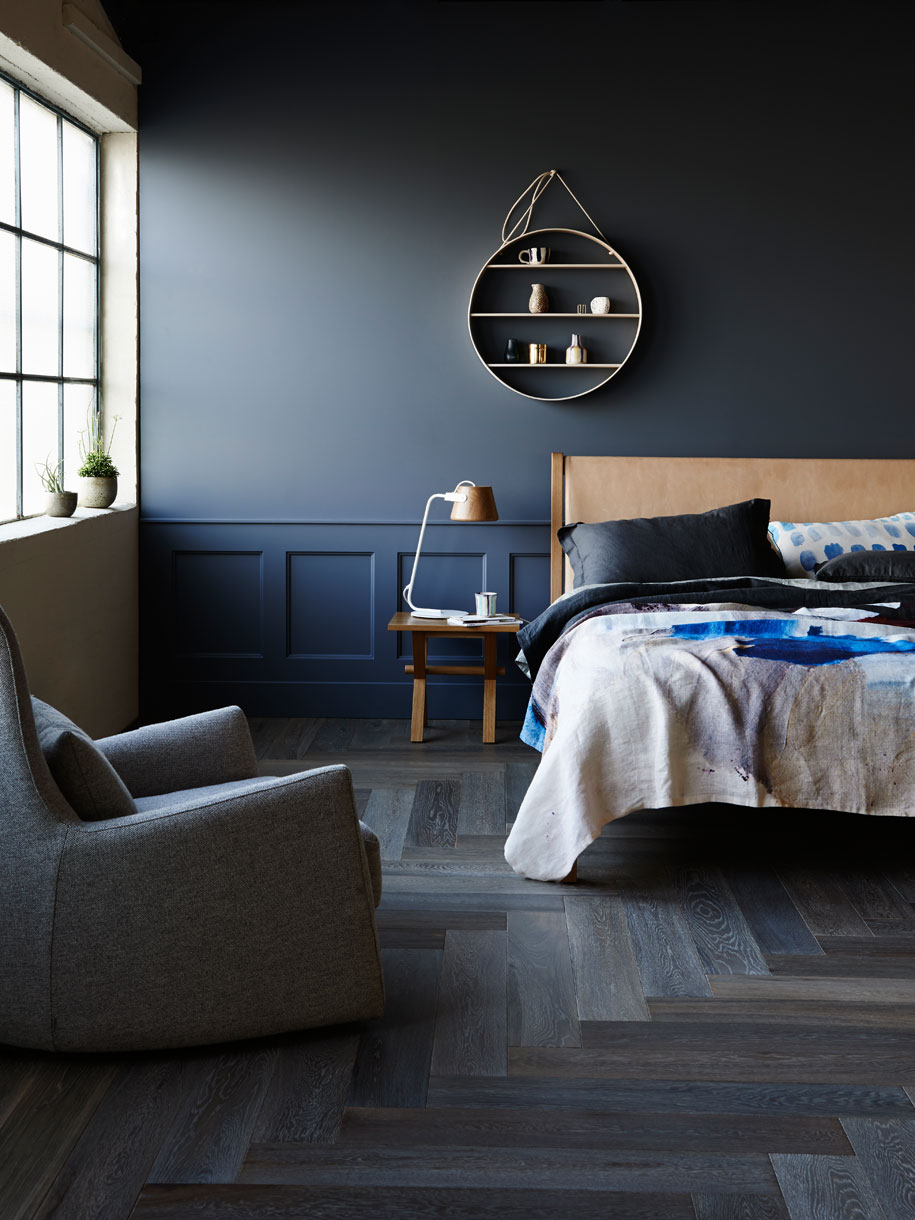 French Grey Herringbone has been used by Lucy Feagin of The Design Files for The Open House 2014. Opening early December in Collingwood, Lucy has incorporated herringbone flooring into the Master Bedroom creating a moody atmosphere.
royaloakfloors.com.au
Supplier: Harper & Sandilands Pty Ltd
---
Atelier Collection by Dinosaur Designs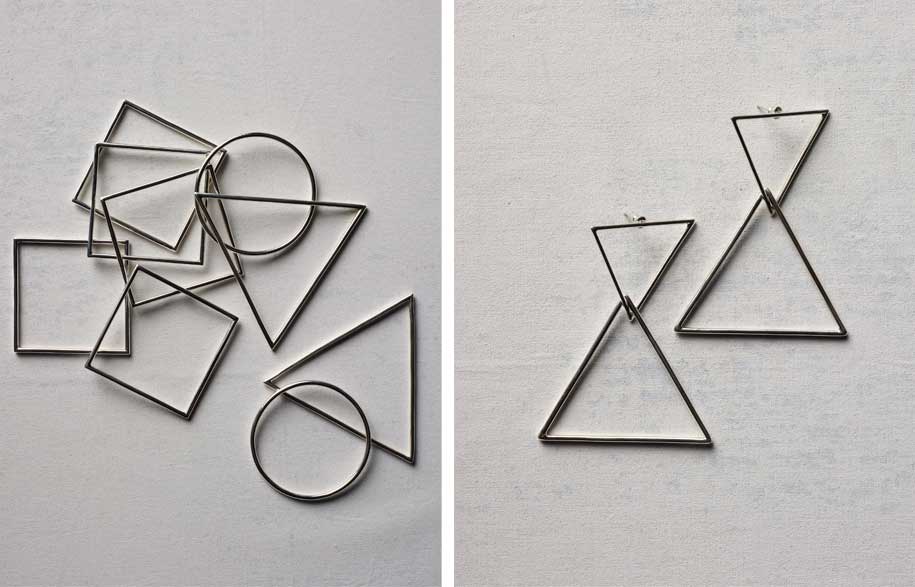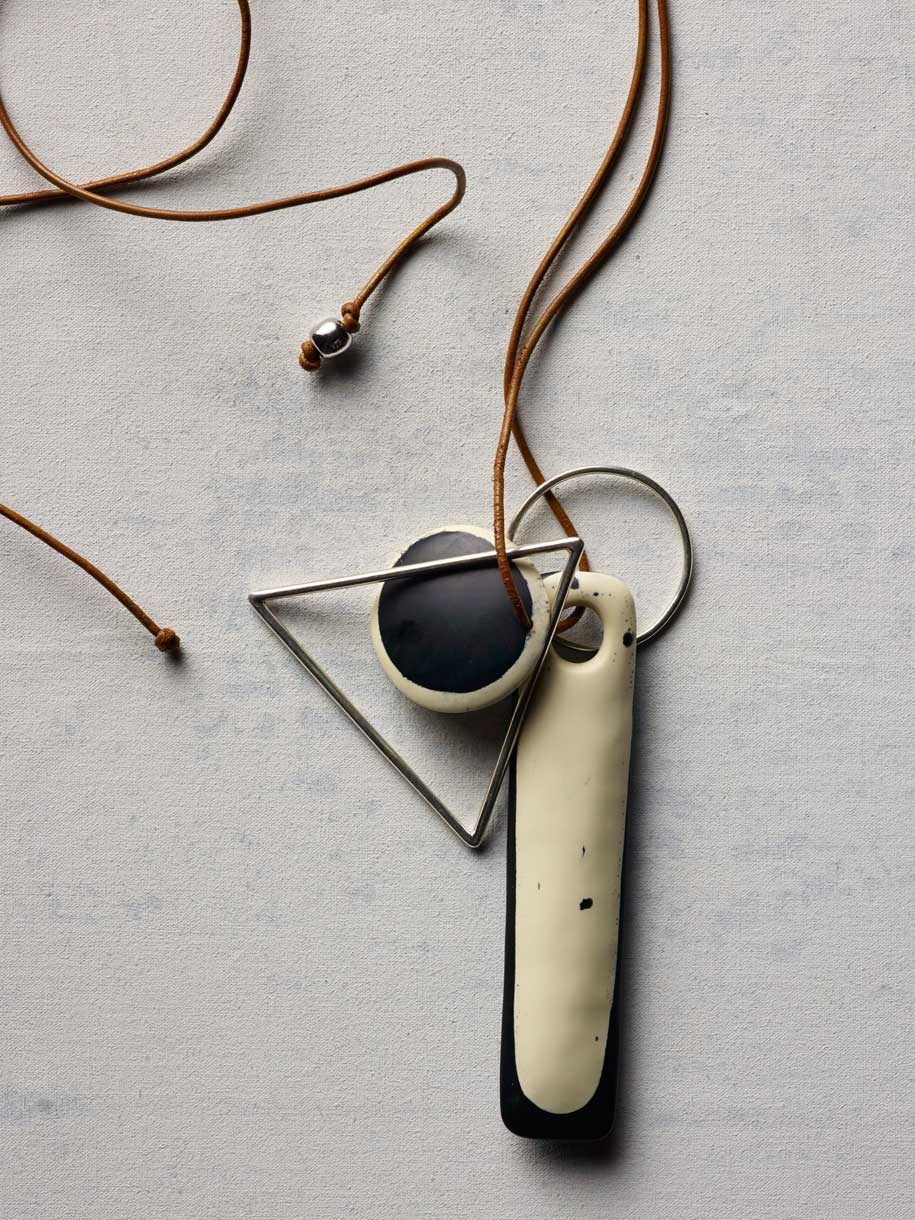 Dinosaur Design's latest collection, Atelier is a compilation of various pieces including napery, jewellery, homewares and puzzles. The jewellery collection features interlocking elements in resin, sterling silver and brass that have been used to create curved, triangular and square geometric pieces including bangles, cuffs and necklaces.
---
nanimarquina rugs at Space Furniture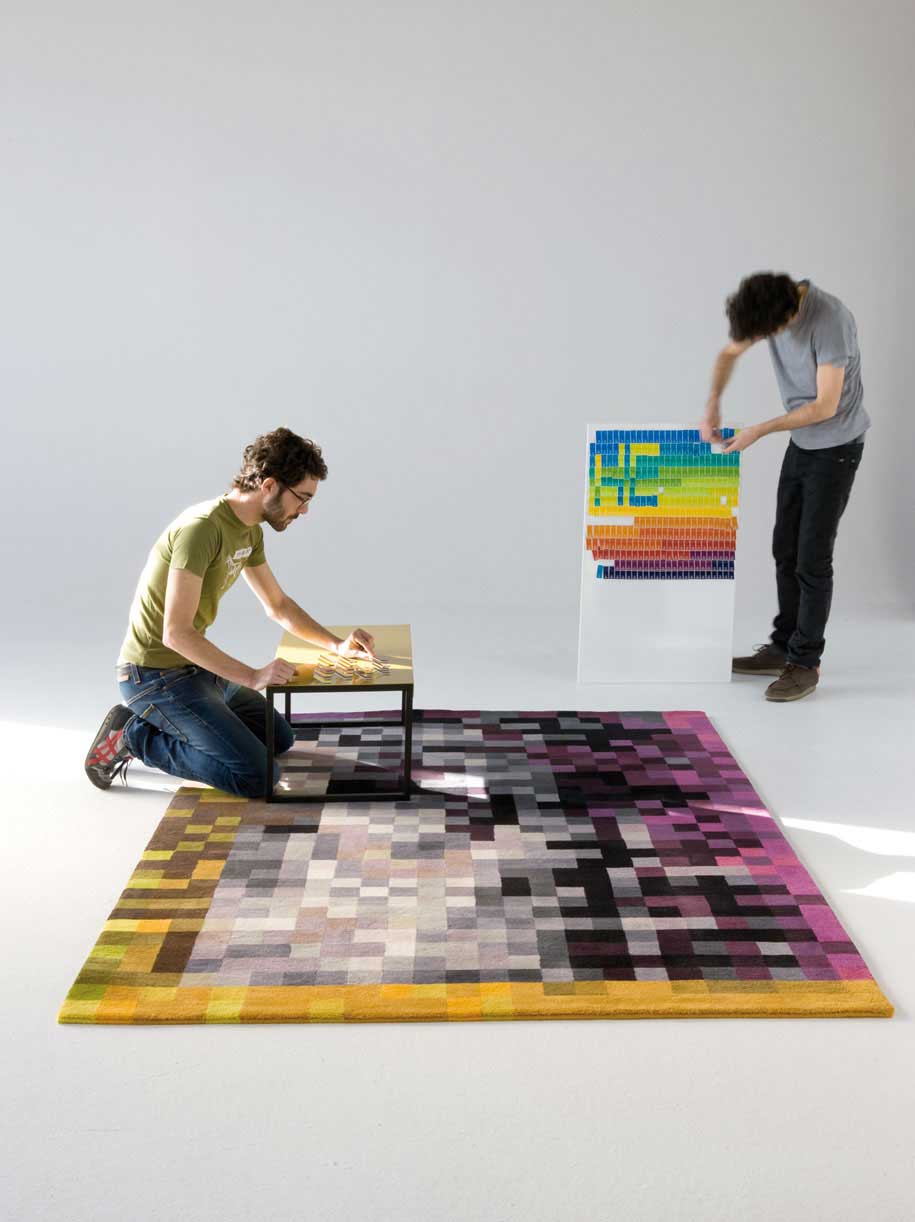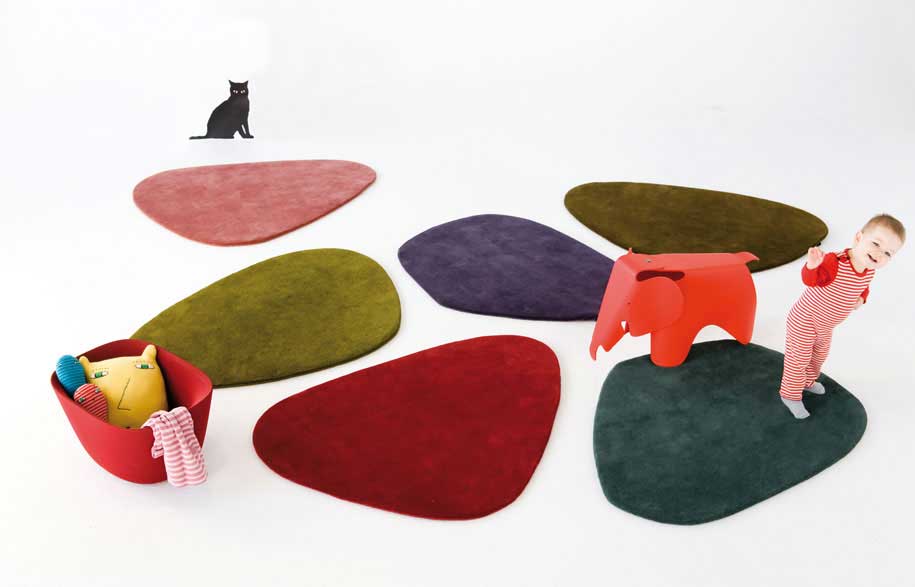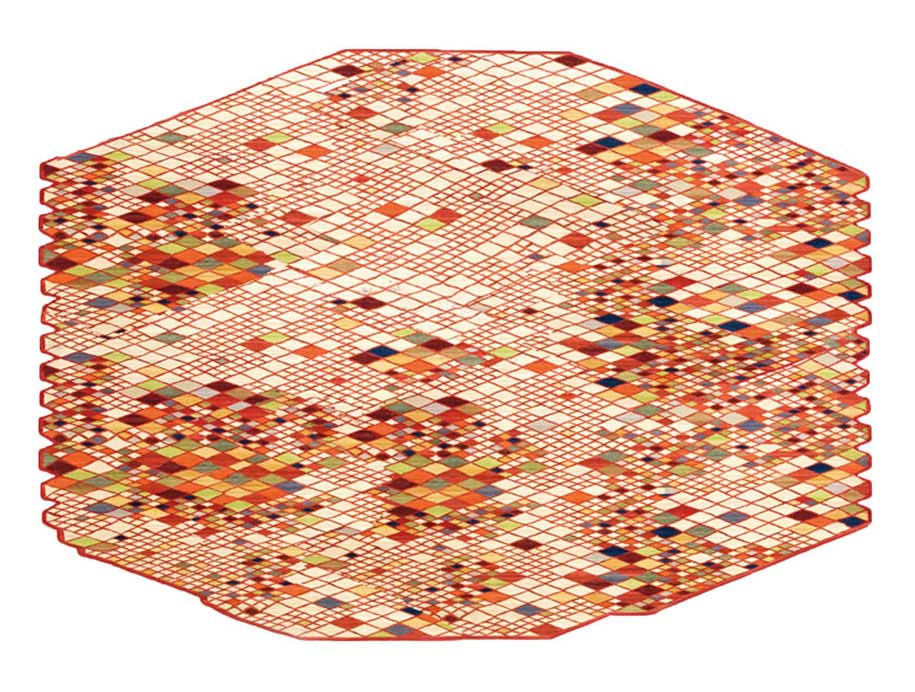 Industrial designer Nani Marquina launched nanimarquina in 1987 bringing a combination of traditional techniques, exceptional craftsmanship and contemporary design to the rug industry. with. Each unique rug is a unique interplay of shape, colour and texture.
Tags: geometric, geometry, product, product design, shape
---