A minimalist delight, Shelter plays with proportions and details, with the white inner of the shade providing a reflective surface for the light emitted from above to bounce off and illuminate the wider surrounding area.
The conical shape of Shelter's base and provides a soft and friendly feel, something too often missing in minimalist design, and serves as a charming juxtaposition to the clean and sharp lines of the lamp.
A main feature of the lamp is the quirky brass detail at the base where the cord is connected. This flourish solves the problem of hiding the cord, says HolmbäckNordentoft
"The idea came from speculating about how one could create a visual connection between the cord and the lamp. A cord is a necessary evil. How could we make a necessity into a virtue? That's when we got the idea for the curved opening at the bottom of the lamp and the brass detail, which became a main feature of the overall feel of the Shelter."
Well-suited the living rooms as well as a reading lamp in the office or bedroom, Shelter is available in black, white and limestone grey from Normann Copenhagen.
Normann Copenhagen
normann-copenhagen.com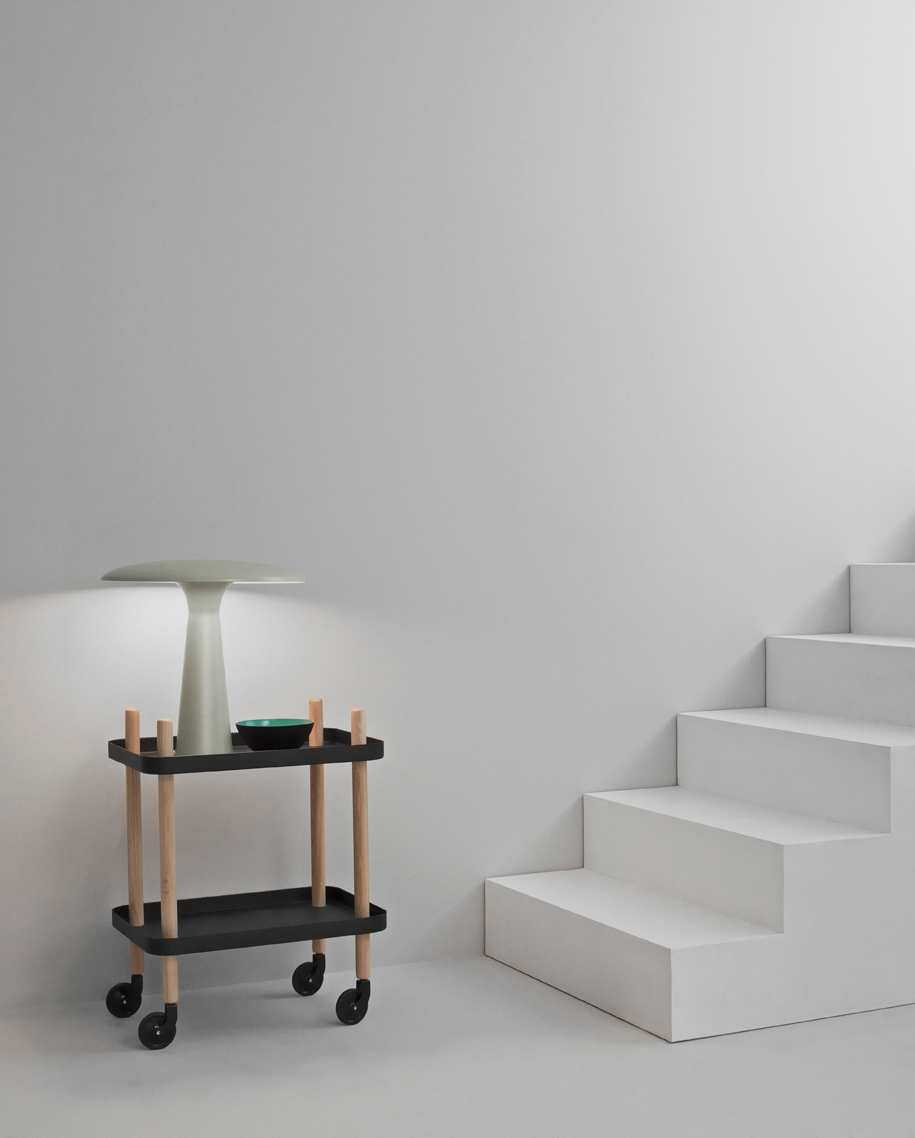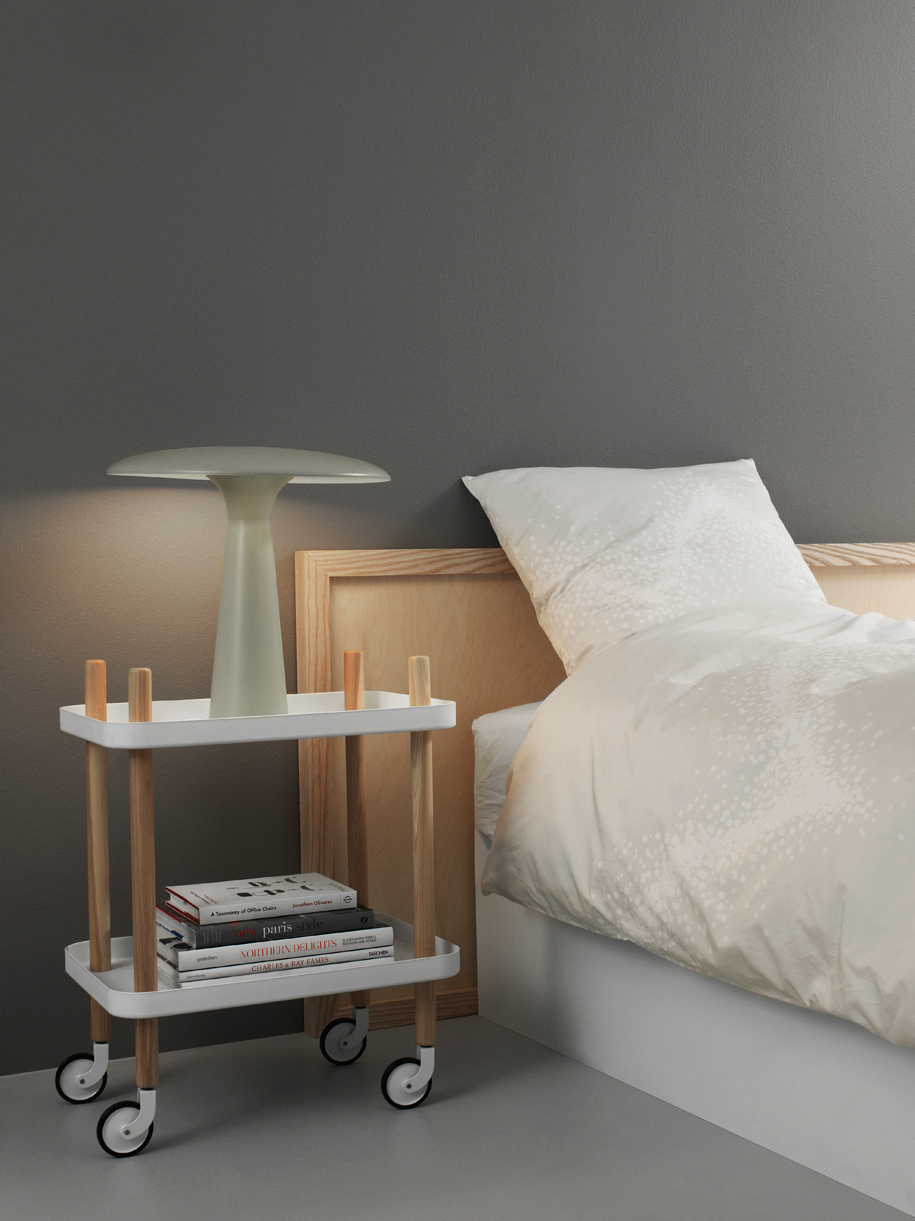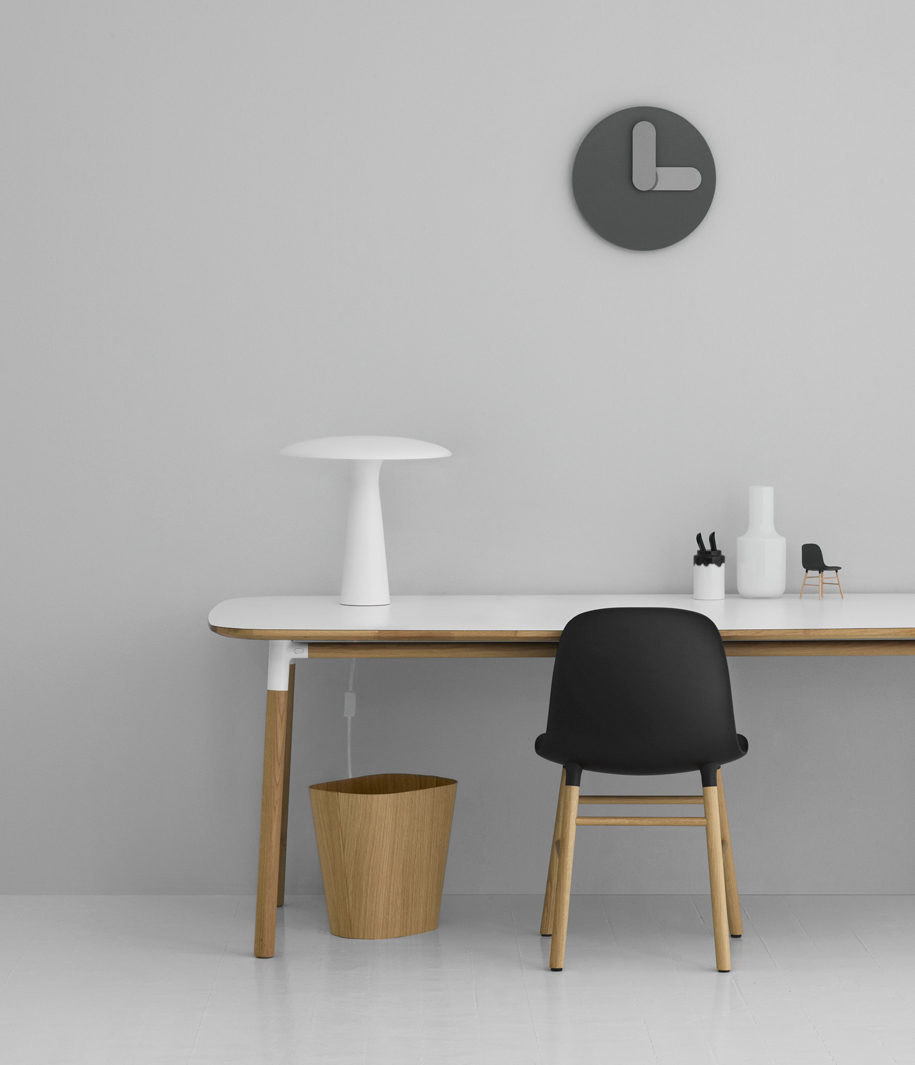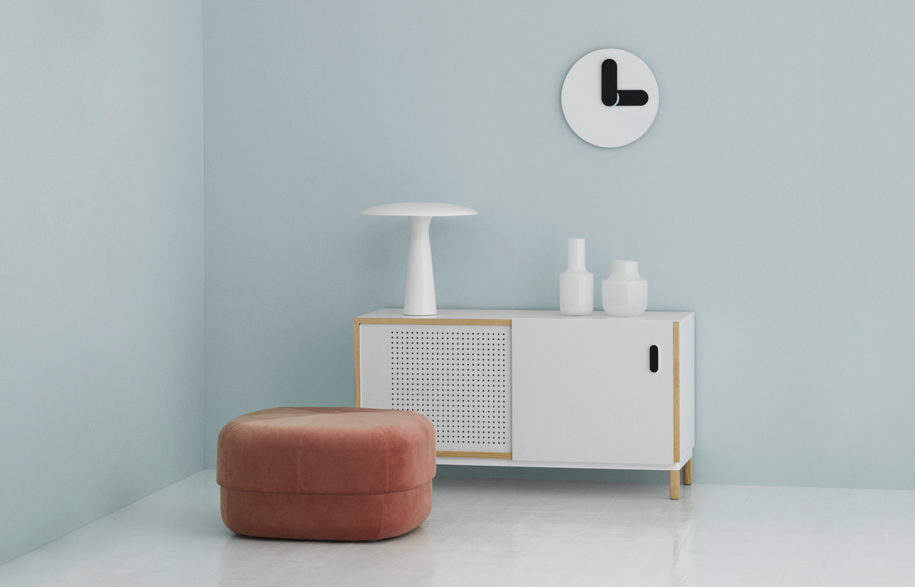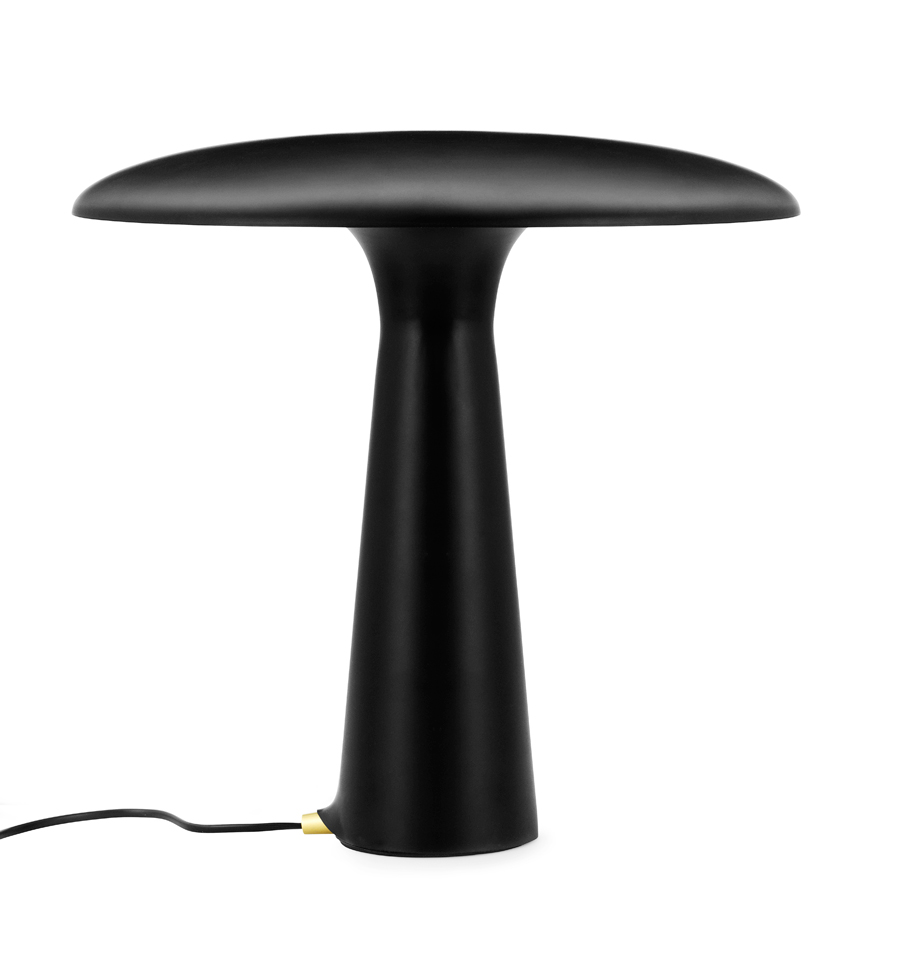 ---