In particular, Shibusa refers to an aesthetic of intrinsically fine quality with economy of form, line, and effort, producing a timeless tranquility. Here are eight products that embrace this elegant Japanese aesthetic.
Pleat Collection by Adam Robinson Design for House of Bamboo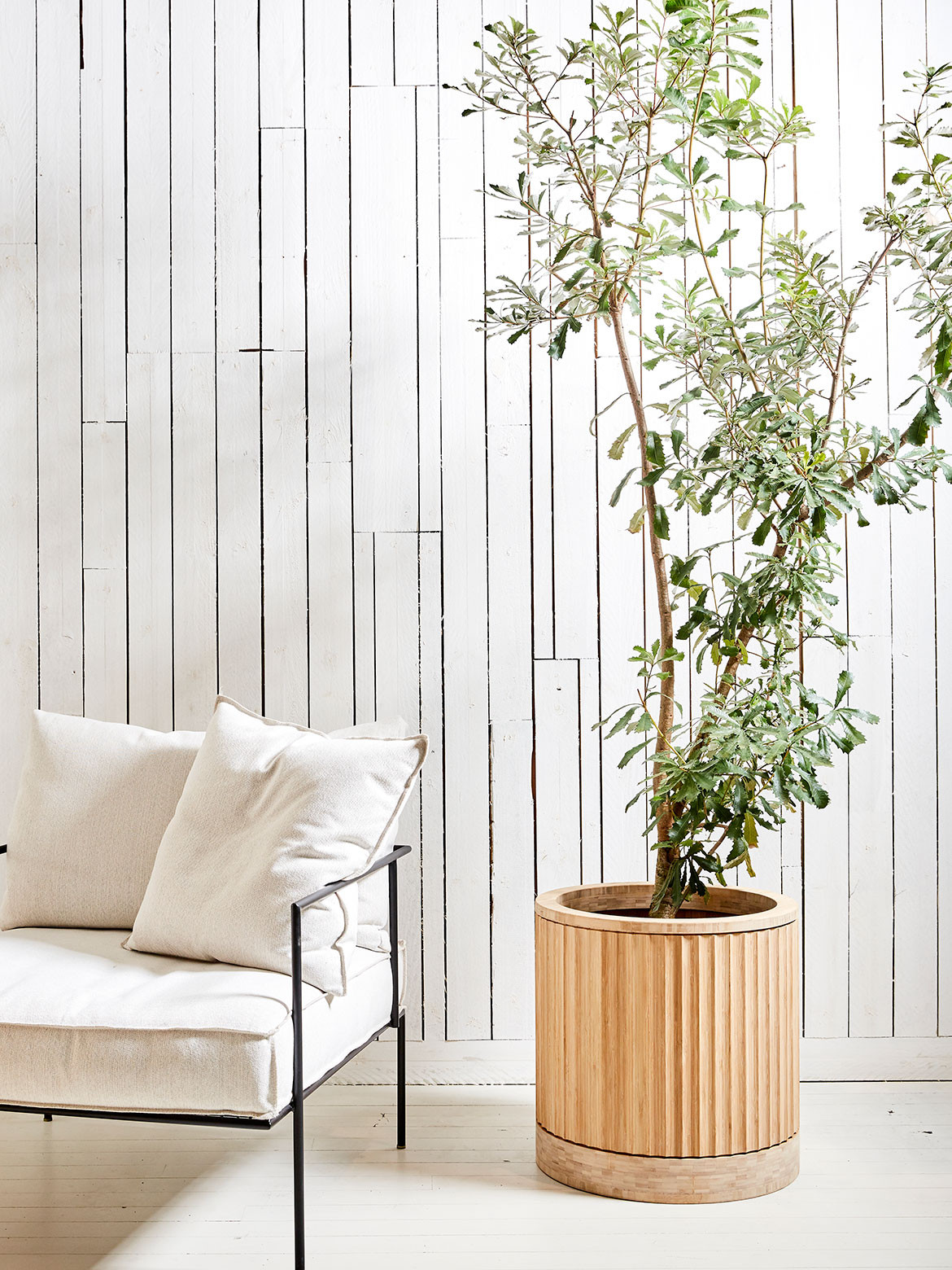 The Pleat Collection range of planters are modern and simple with smart architectural detailing. The collection consists of a square and round planter in two sizes, and a rounded trough also in two sizes. The planters are available in three finishes and are stained in a white-wash, grey-wash and dark charcoal-wash.
Shibui L Shelf by Plyroom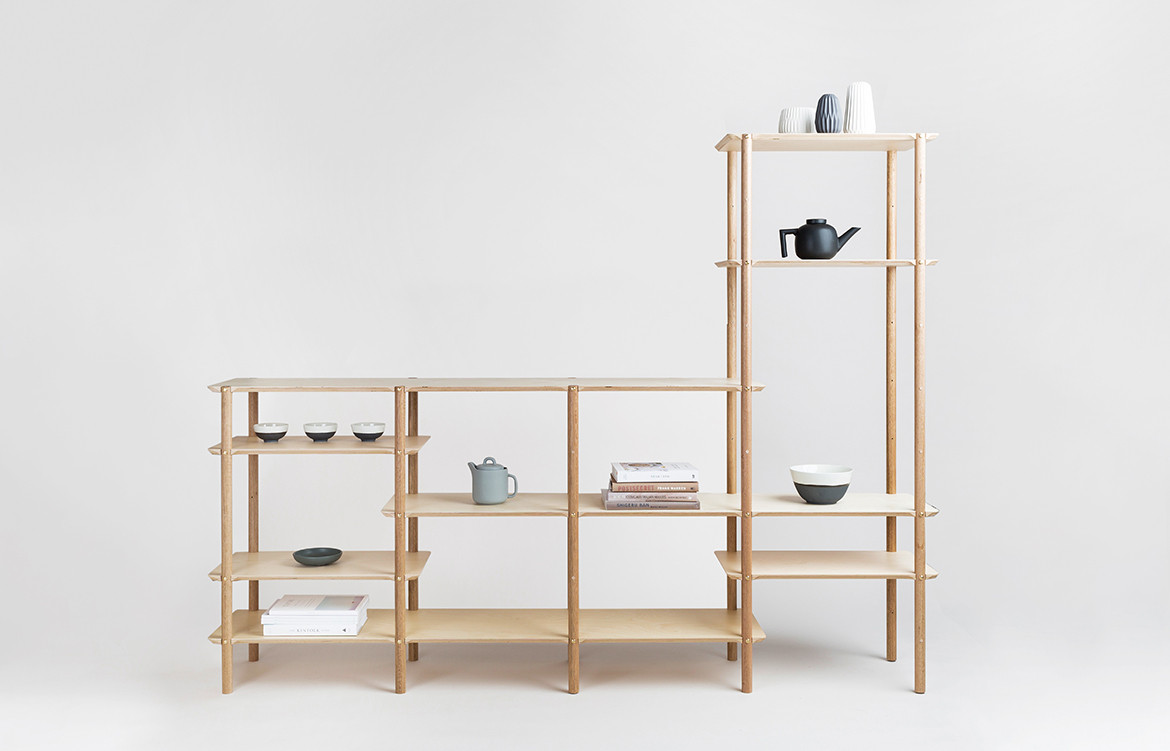 Display all your favourite things on this beautiful shelving system. Perfect for books, flowers, plants, records and favourite items. Shibui is formed with the warmth of Tasmanian oak, birch and brass. Custom made brass pins punctuate each shelf offering a sophisticated, unique detail.
Long Courier Ceramics from Robert Plumb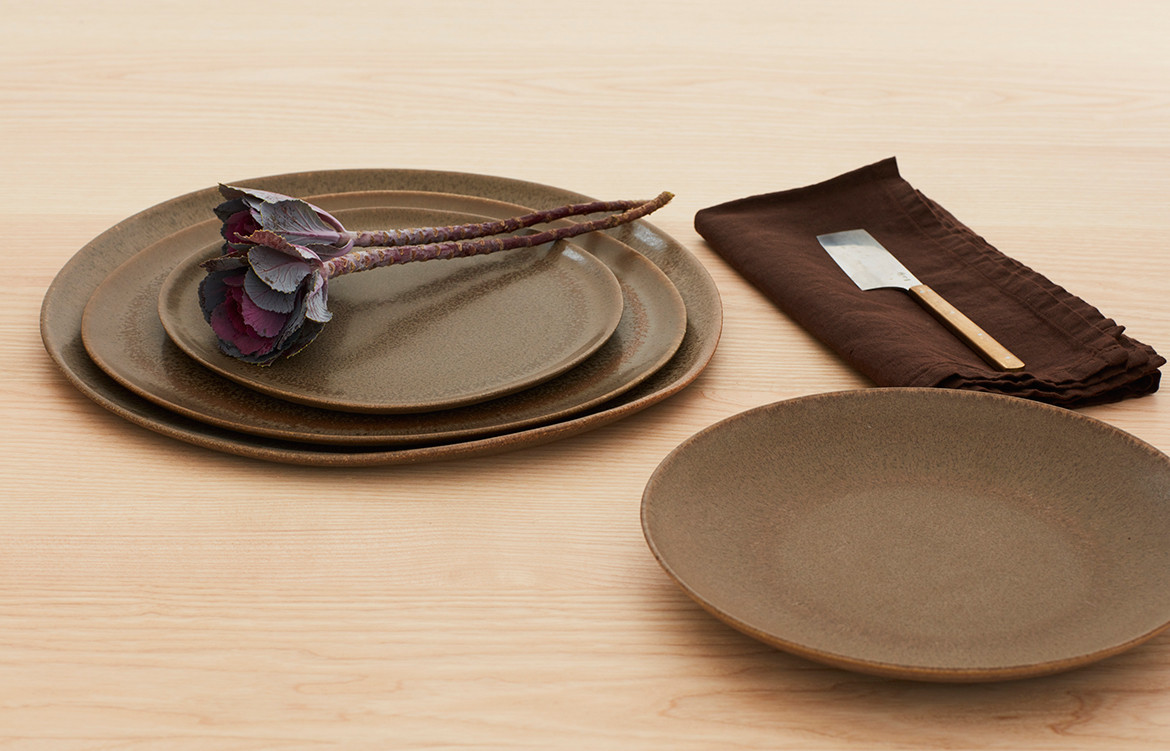 These humble and almost unfinished shapes celebrate slow living and casual attitude. With a focus on craftsmanship, textures and colours, all pieces are harmoniously playing with each other to create beautiful and poetic table scenes.
Petra Side Tables by James Howe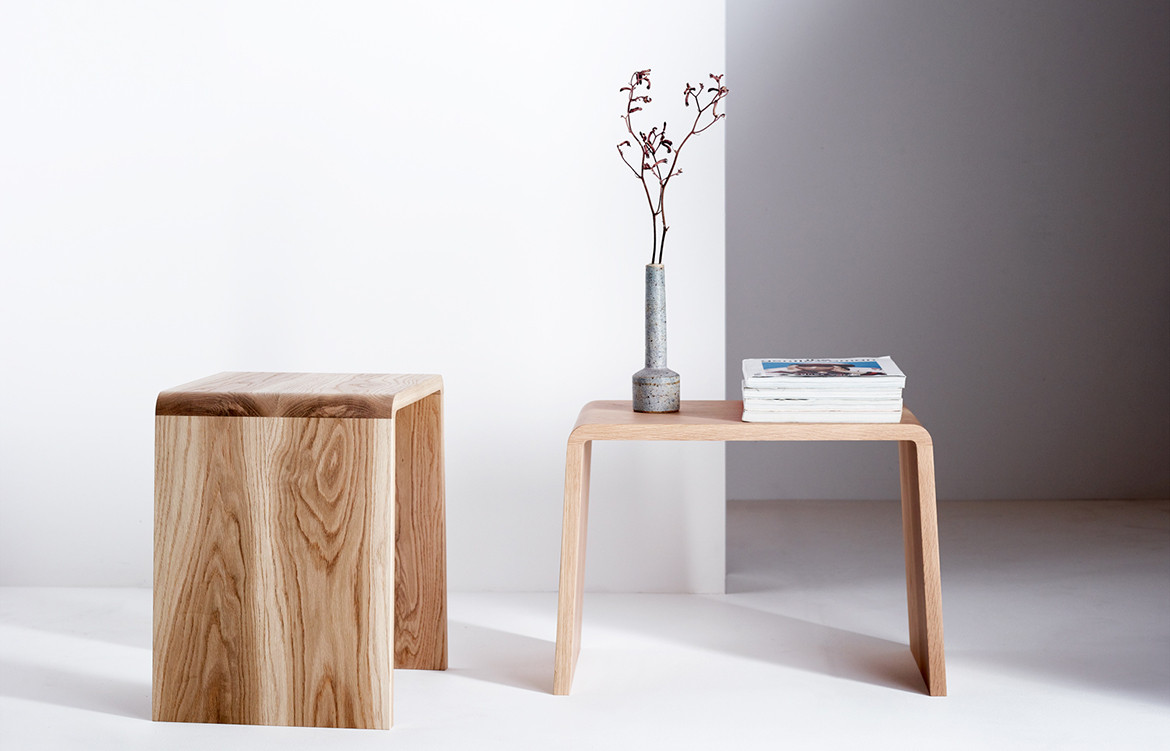 The Petra side tables source their name from the ancient city in Jordan, which is carved into sandstone desert cliffs. The graceful curves of the Petra side tables are machined from solid timber. The Petra side tables are available in customised finishes and timbers.
Terra 1.5 Pendant from Marz Designs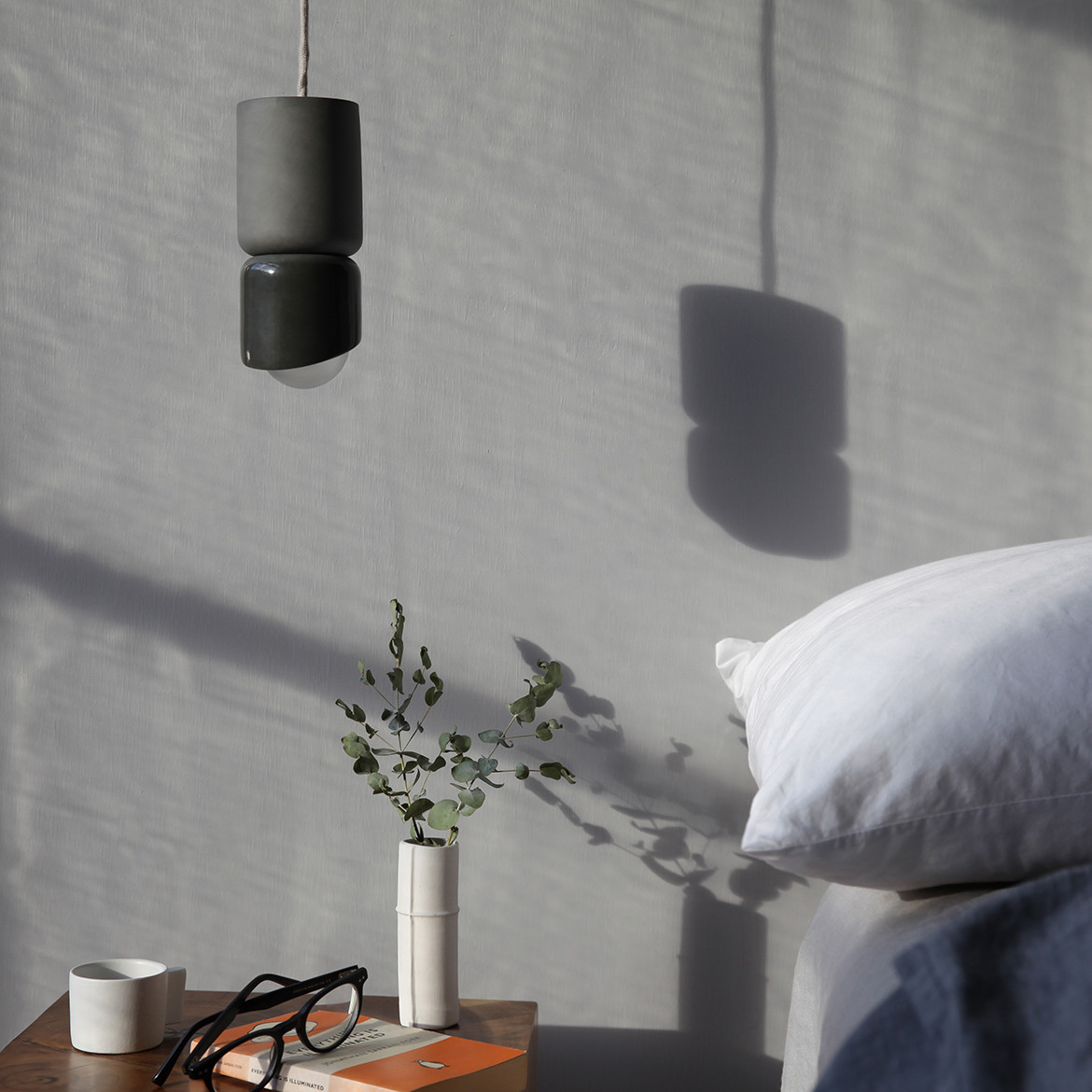 A matte cylindrical shape is layered with a smaller glazed base to create this asymmetric stack of ceramic forms with two contrasting finishes. Available in a choice of three tones, Slate, Sage and Vanilla Bean, each component is infused with subtle variations inherent in the handmade and made permanent in the firing.
Spanish Chair by Fredericia from Great Dane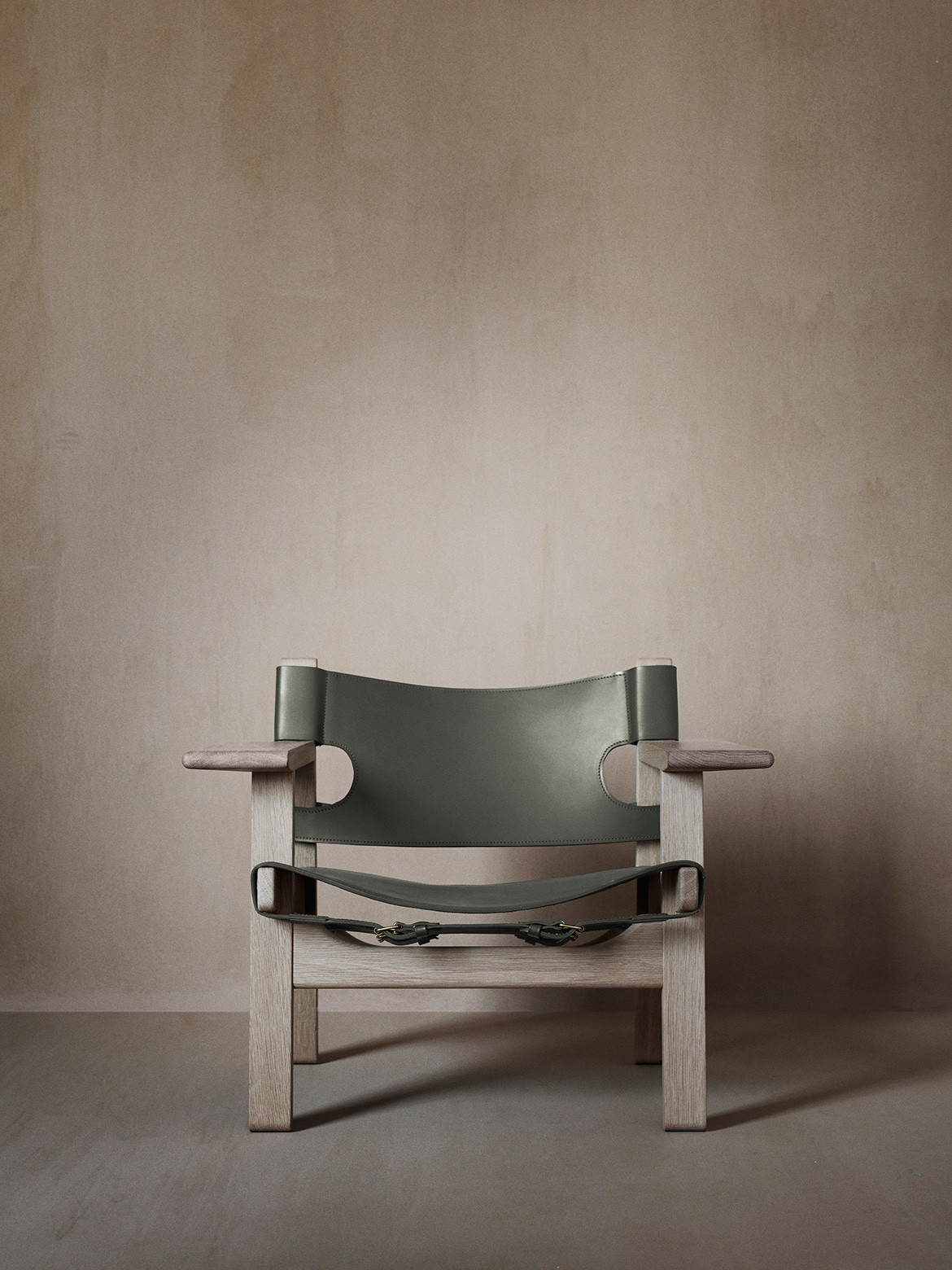 The Spanish Chair is Borge Mogensen's most recognised design. A Scandinavian interpretation of furniture born from ancient Islamic culture, Mogensen drew inspiration from a trip to Spain in 1958 modernising traditional shapes he saw, while retaining important features like broad armrests.
Kuri Bed by TIDE Design from Workshopped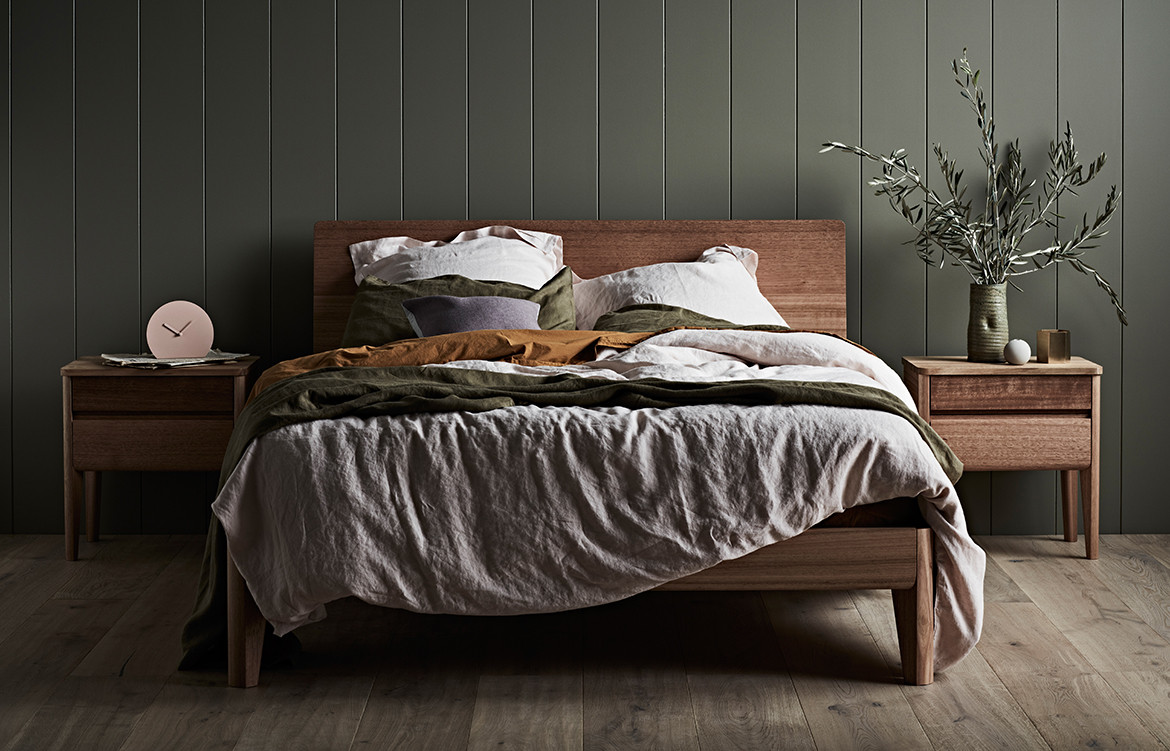 Strong but light in appearance, the Kuri bed by TIDE Design is an all-timber addition to the TIDE range. Made of Tasmanian Oak and finished with natural oil / hardwax, it is a piece of furniture that truly celebrates its organic beauty.
INAX tiles from Artedomus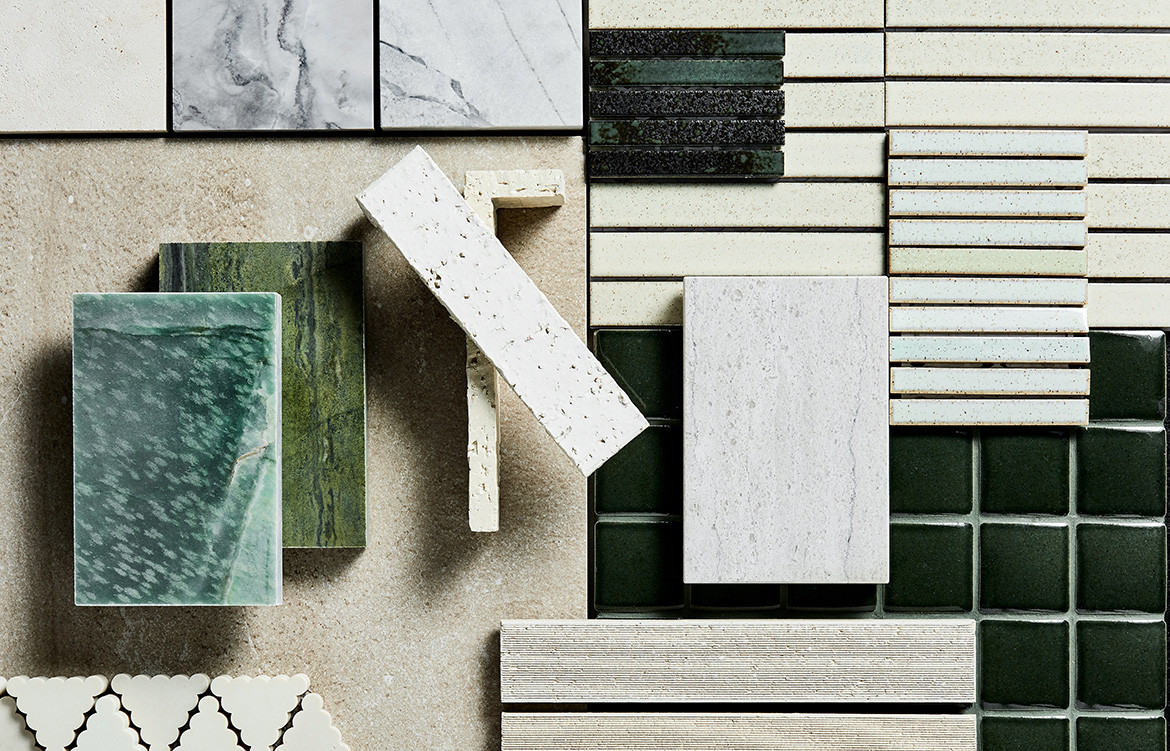 INAX has a long, rich history based in Japanese craftsmanship and expertise. INAX produces handmade, extruded, sheeted mosaics and tiles in tune with the imperfect, impermanent and incomplete wabi sabi design aesthetic.
Tags: Adam Robinson Design, Artedomus, design aesthetic, design philosophy, design simplicity, Great Dane, House Of Bamboo, Interior Design, James Howe, Japanese aesthetics, loves, Marz Designs, plyroom, robert plumb, Shibusa, wabi sabi, workshopped
---