When it comes to bathroom design, many homeowners have developed an appreciation for how thoughtful design updates can transform a utilitarian space into a private sanctuary for relaxation and rejuvenation. Taps, door handles, and other small details set the tone for a well-crafted interior, but there is one essential fixture that often gets overlooked – the all-important shower drain.
The primary goal of a shower drain is to drain water from the shower space while maintaining ease of access. It is a complex system that empties water while preventing the back-up of odours into the bathroom as well as preventing water from seeping into the base area.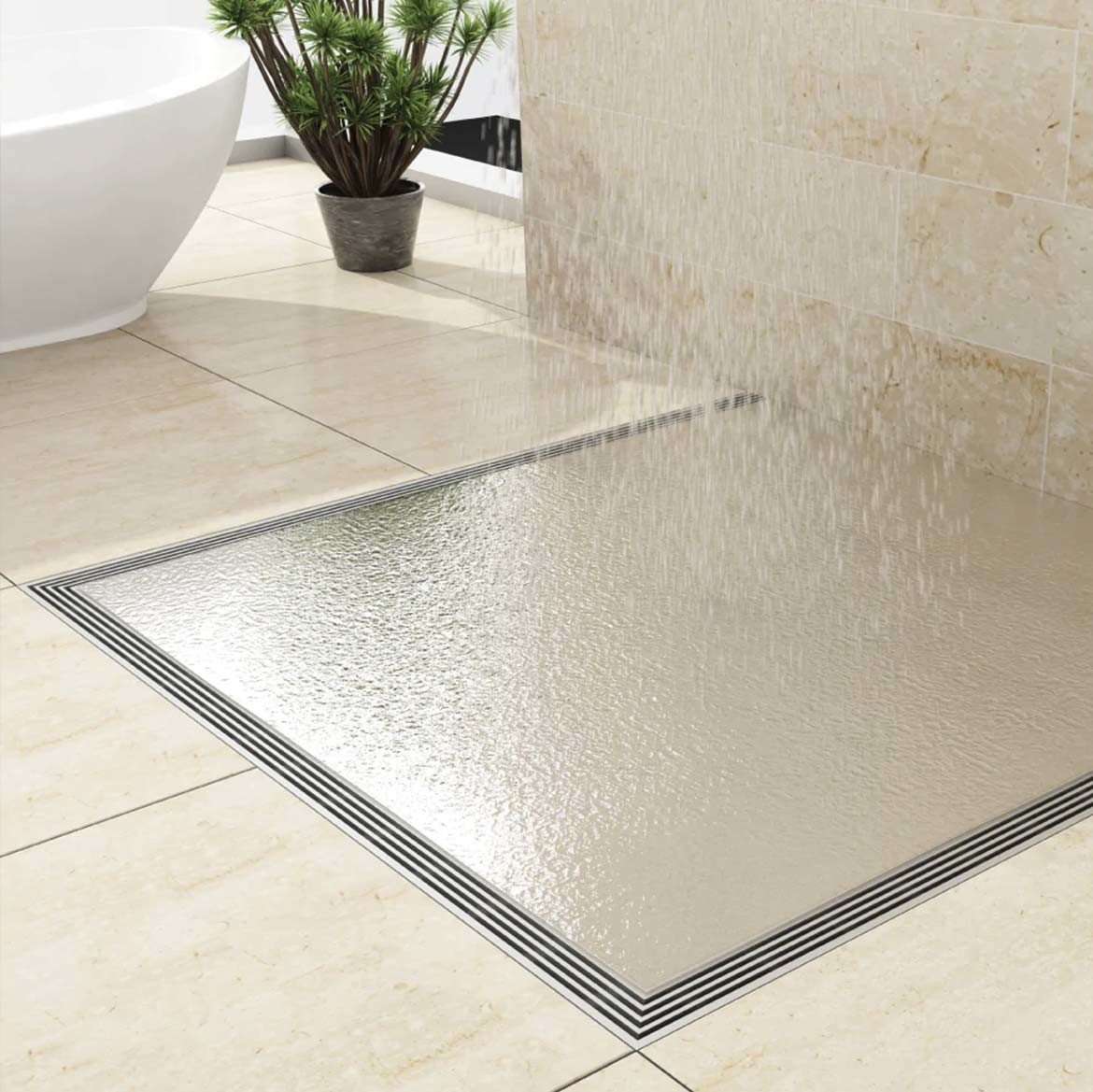 However, there is more to a shower drain than draining water. While there are many different products on the Australian market, shower strip drains (also known as linear shower drains) stand out as a sleek, stylish solution that offer several advantages in terms of aesthetics and functionality.
Enjoy endless design possibilities
Aquabocci's range of shower drains are crafted with a unique low profile and stylish shower drain covers that blend seamlessly into the surrounding floor tiling. They can be used to complement any interior style, with modular systems available in lengths of 1200mm or 2400mm, which can be easily cut to length on-site.
Narrower widths and timeless colour options cater to a range of aesthetic tastes. The Blade Shower Kit's four custom colors gives designers the freedom to match or contrast designs.  For a more dynamic look, Aquabocci's Ribbon Drain's fine-line detailing creates a distinctively alluring silhouette that embodies today's ever-evolving design landscape.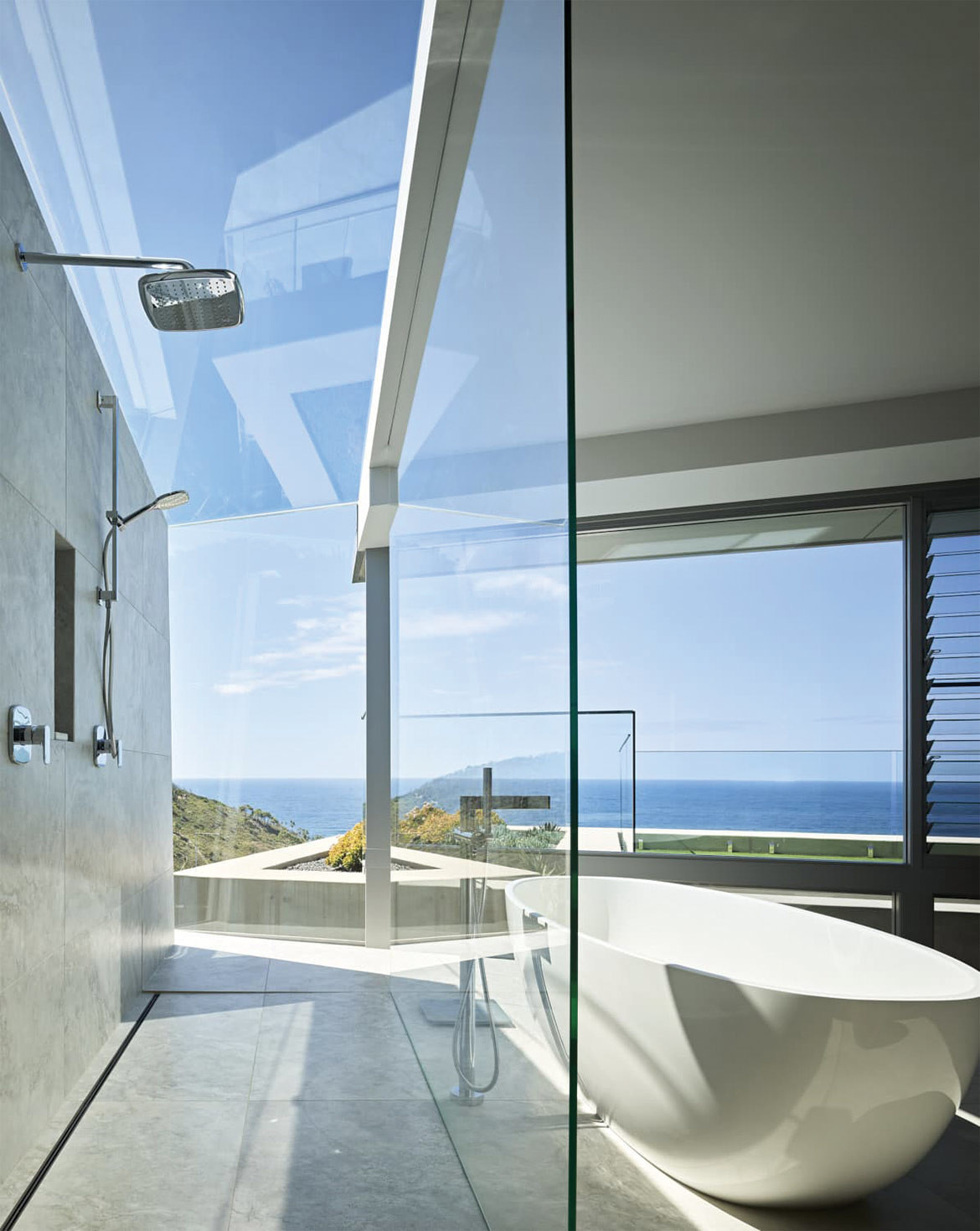 Easy to install and versatile
Strip drains are commonly located along the wall parallel or perpendicular to the shower entrance. An advantage of showers with strip drains is that the floor 'falls' in a singular direction towards the drain.
As only one gradient is needed, it is not necessary to disrupt the format of your tiles to suit a strip drainage system. This means that large format stone or tiles can be used without needing cuts to create the correct falls, opening up a whole range of options that look beautiful and are easy to install.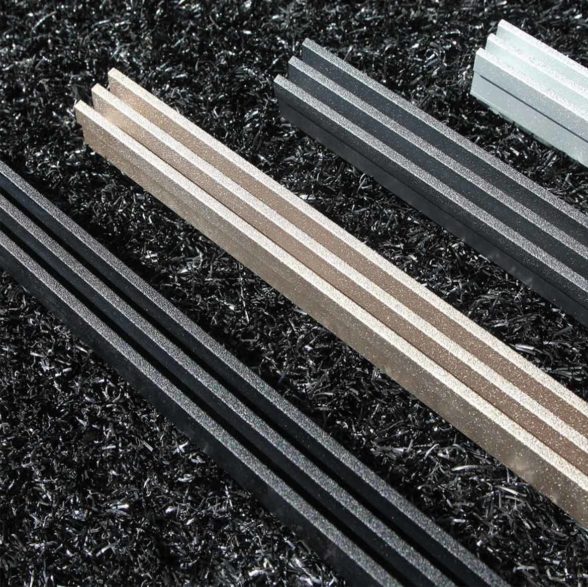 Performance and longevity
Strip drains are narrow, elongated rectangular drains in the shape of a line. Their large surface area allows them to manage water far more efficiently than a traditional centred shower drain. In particular, Aquabocci's shower drains feature the latest advancements in design and technology, employing new techniques to discharge water and are developed with the Australian market in mind.
Ease of cleaning and maintenance ensure Aquabocci's shower drains last a lifetime. Their anodised aluminium grates are guaranteed not to rust, corrode or tea stain around saltwater or chlorine. While regular cleaning is required to avoid blockages, the aluminium grates are easily accessed using a purpose-built lifting tool designed for all Aquabocci models.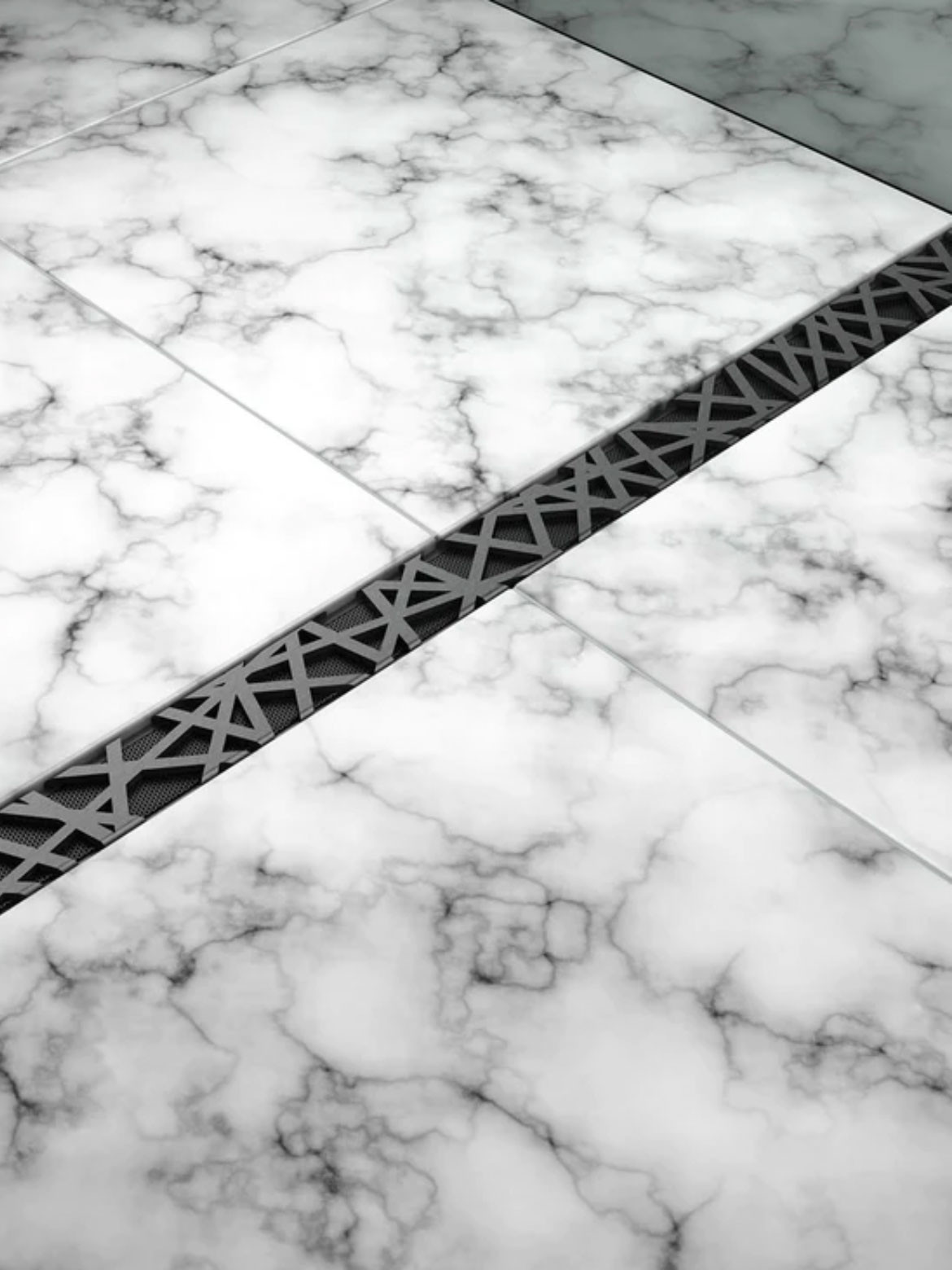 The lifting tool is especially useful with the Blade Shower Kit, which features a 22mm wide slot grate that can easily be removed. Once done, the thoughtfully-design shower drain assembly makes cleaning and maintenance quick and easy.
Offering Australia's most innovative architectural drainage grates, Aquabocci is a leader in shower strip drains for bathrooms and wet rooms. Learn about the advantages of these stylish systems at Aquabocci's website here.
Aquabocci
---