The acclaimed Geberit flush plate family of round buttons has a new, stylish addition. The new Sigma21 is designed to be the gem that finishes the aesthetic of any designer bathroom. Available in a range of colours, the collection has been designed to a world-quality standard that is long lasting as well as a trendy statement for your bathroom.
Among Geberit's comprehensive range of flush buttons, there is something for everyone's taste. With a variety of materials, designs, surfaces and colours to choose from, the Geberit design experts have ensured that every bathroom can have that final touch that completes the look.
The launch of the Geberit Sigma21 flush button sees the rollout of the highest-quality flush plate with round buttons to date. The design is based on that of the Sigma20. The Black, White and Sand colour options are notably impressive thanks to a precise cut that reflects the light in sophisticated fashion. The Slate colour button is manufactured from a single piece of fine-textured slate, representing this natural material used in the Geberit range of flush plates for the very first time and last but not the least Matt Black button provides a striking conversation piece for a bathroom.
Like its close relative – the plastic Geberit Sigma20 flush button – the Sigma21 have elegantly curved flush buttons. Thanks to the chrome-coloured rings, the flush buttons stylishly contrast with the reflective cover.
Available now in Matt Black, White, Sand, and Slate colours, the Sigma21 flush buttons are ready to be the final touch in the designer bathroom of your dreams.
Geberit
geberit.com.au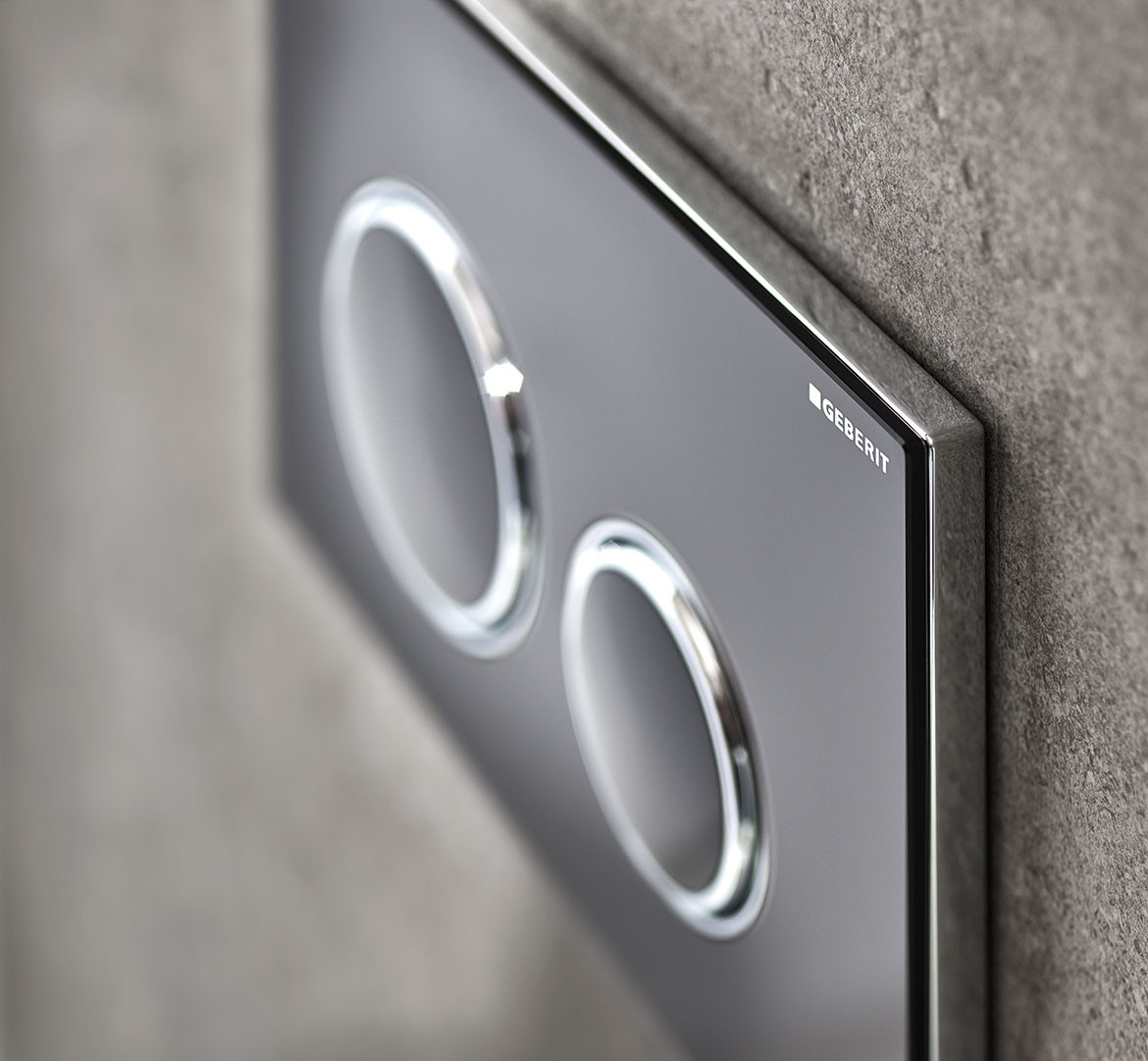 Tags: bathroom design, bathrooms, geberit, kitchen and bathroom
---