As children grow, so does their curiosity with the world around them. A basic household could become a potential danger to infants.
Silent Gliss puts safety first and has developed innovative products that can reduce the risk of accidents. These products not only enhance the look of any interior, they are designed with safety in mind.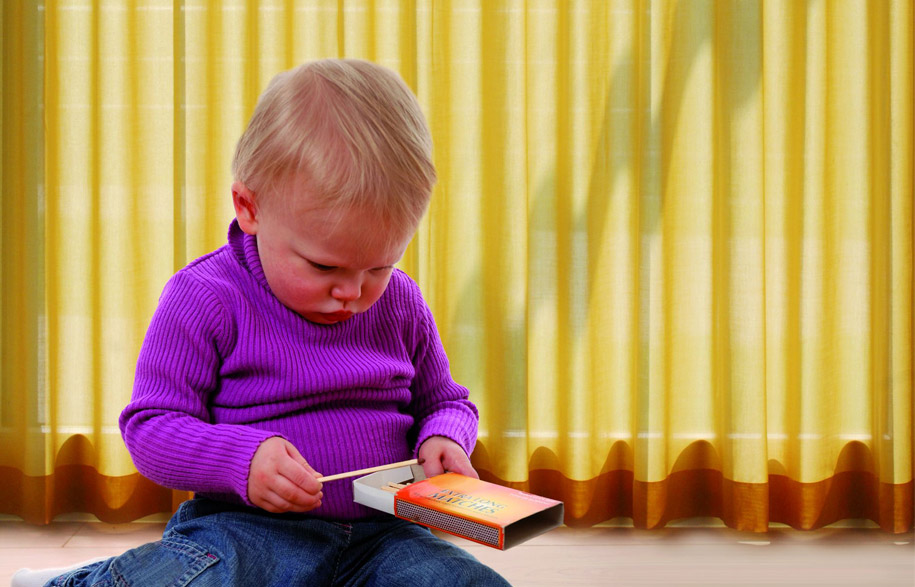 Fire Protection
Decorative textiles like curtains are the most common fire accelerant in buildings. In line with omnipresent fire protection and fire fighting, measures to avoid human and property damage gain importance. With this in mind, Silent Gliss decorative fabrics are now produced with flame retardant properties.
The fire safety specialists
Silent Gliss make fire safety a priority and as a result, with all of their fabrics being flame retardant without compromising style and quality. The Trevira fabrics exceed the standard norms and are incombustible. These are particularly recommended in highly populated areas.
Worth knowing
Whilst flame retardancy in window treatment fabrics is a statutory requirement for commercial premises, amazingly it remains optional for domestic settings.
Silent Gliss appreciates that for most of us it is our homes that protect our family and most valuable treasures. For this reason they only offer flame retardant fabrics regardless of where they are being used.
Silent Gliss's "Safescreen" is a non-combustible Glass fibre composition that is at the top of environmental, fire and smoke classifications to fully meet the strictest of health and security requirements suitable for Roller Blinds.
Silent Gliss
silentgliss.com.au
Tags: silent gliss
---