Available in over 30 colours, Silestone®'s Suede finish delivers a unique texture, beauty and elegance. From the celestial, cool tones of Lyra, to the earthy hue of  Blanco Capri, Suede delivers the perfect finish for any fashion-conscious home. With tones that blend seamlessly together, Silestone®'s Suede finish helps create a kaleidoscope of colour for any kitchen, making for an aesthetically balanced room. The initial colour selection for Australian consumers consists of Cemento Spa, Blanco Capri, Amazon, Blanco Zeus, Tigris Sand, Lagoon and Lyra, with the other 24 colours rolling out over the coming months.
Smooth and soft, Suede is the most advanced matte texture in the world of quartz surfaces, combining the benefits of bacteriostatic properties found in all Silestone® products. With maximum hygiene protection and resistance against scratches, knocks and stains, these bacteriostatic properties have enabled Silestone® surfaces to extend time, with their high level of durability and effortless beauty.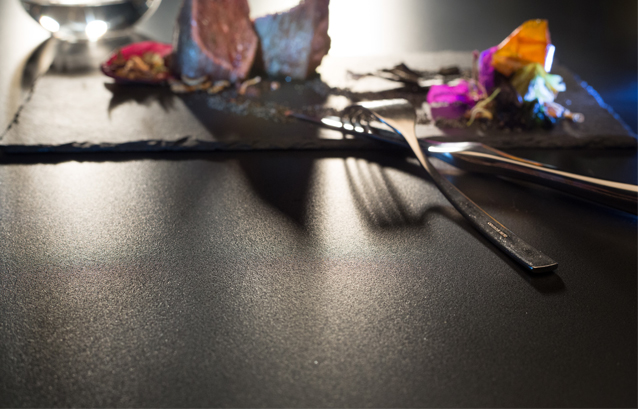 Suede has the ability to transform any kitchen to a place of natural elegance and beauty through the consistency of its texture and colour, making it the optimal choice for a glamorous, hygiene-conscious kitchen. 
Silestone® by Cosentino, worldwide leader brand in quartz surfaces, consists of more than 90% natural quartz. This high-tech material is highly resistant to stains, knocks and scratches, and has a low level of fluid absorption. It also has an exclusive bacteriostatic property, several product guarantees and certificates and the upper level of service, quality and responsibility of the Cosentino Group. Silestone® comes in over up to 60 colours, three textures and several different formats. Thanks to these special properties, Silestone® surfaces are highly suitable for the kitchen, bath and other demanding areas such as laboratories, hospitals, hotels, restaurants and so on.
Silestone® is present in some of the world's most unique constructions, such as the Hotel Burj Al Arab in Dubai, Wembley Stadium in London, Jean Nouvel's Agbar Tower in Barcelona and Telefónica's flagship store in Madrid.  Pioneering quartz surface, Silestone® has revolutionized the global stone industry and its growth has been unstoppable, to the point where it has become the world's leading brand. Today, in Spain one out of four kitchens have Silestone® while, in the USA, Silestone® has a market share of 75% of all quartz surfaces and 7% of all kitchen worktops.
Silestone® was the first  quartz surfaces brand to advertise in the biggest publicity event in the world, the US Superbowl. In addition, is personal sponsor of three-time motorcycle World Champion, Jorge Lorenzo.
Cosentino Group
silestone.com/oceania
Tags: Cosentino
---