Channelling of Dolce & Gabbana's much-acclaimed 2016 summer fashion collection, the new Smeg retro style FAB28 refrigerator sees Sicilian history stake a place in the modern designer kitchen. Wonderfully eye-catching and unapologetically bold, the FAB28's depict motifs and colour palettes drawn directly from the famous Carretto Siciliano, or Sicilian horse drawn cart design.
A limited edition range of FAB28s has been transformed into the luxury Dolce & Gabbana designer collection, epitomising the both brands passion for style and design. The exterior surface of the refrigerator has been is richly decorated in hand painted, unique Sicilian symbols; lemons, the trinacria, cart wheels, medieval knights and battle scenes cover the fridges, with no two the same. With numbers strictly limited to just 300, each piece has been designed with history in mind, with family heirloom status an almost definite.
Each Sicilian tableau has been embellished with classical floral motifs in a colour palette of predominantly red, yellow, teal and Mediterranean blue, which is the result of several Sicilian artists and artisans being commissioned to hand paint each refrigerator.
The artists include brothers Antonio and Giuseppe Bevilacqua who specialise in artistic ceramics and are noted for their colour palette of bright yellow, intense blue, emerald green and deep black representing the Sicilian sun, sea, hills and lava on Mount Etna. Adriana Zambonelli and Tiziana Nicosia are a mother and daughter who share the same passion and skill for creating dramatic and outstanding Pupi, or traditional puppets.
Smeg
smeg.com.au
Dolce & Gabbana
dolcegabbana.com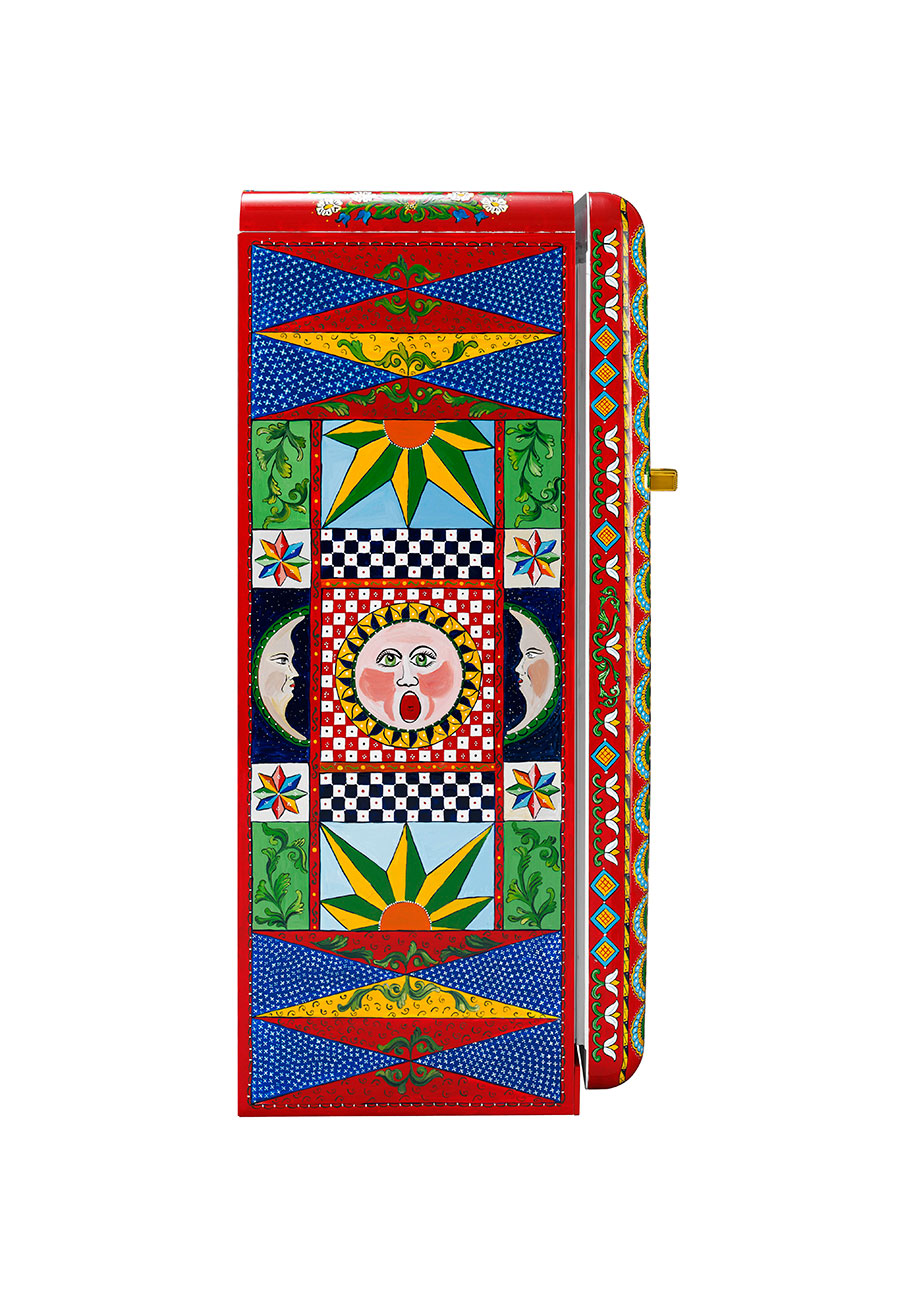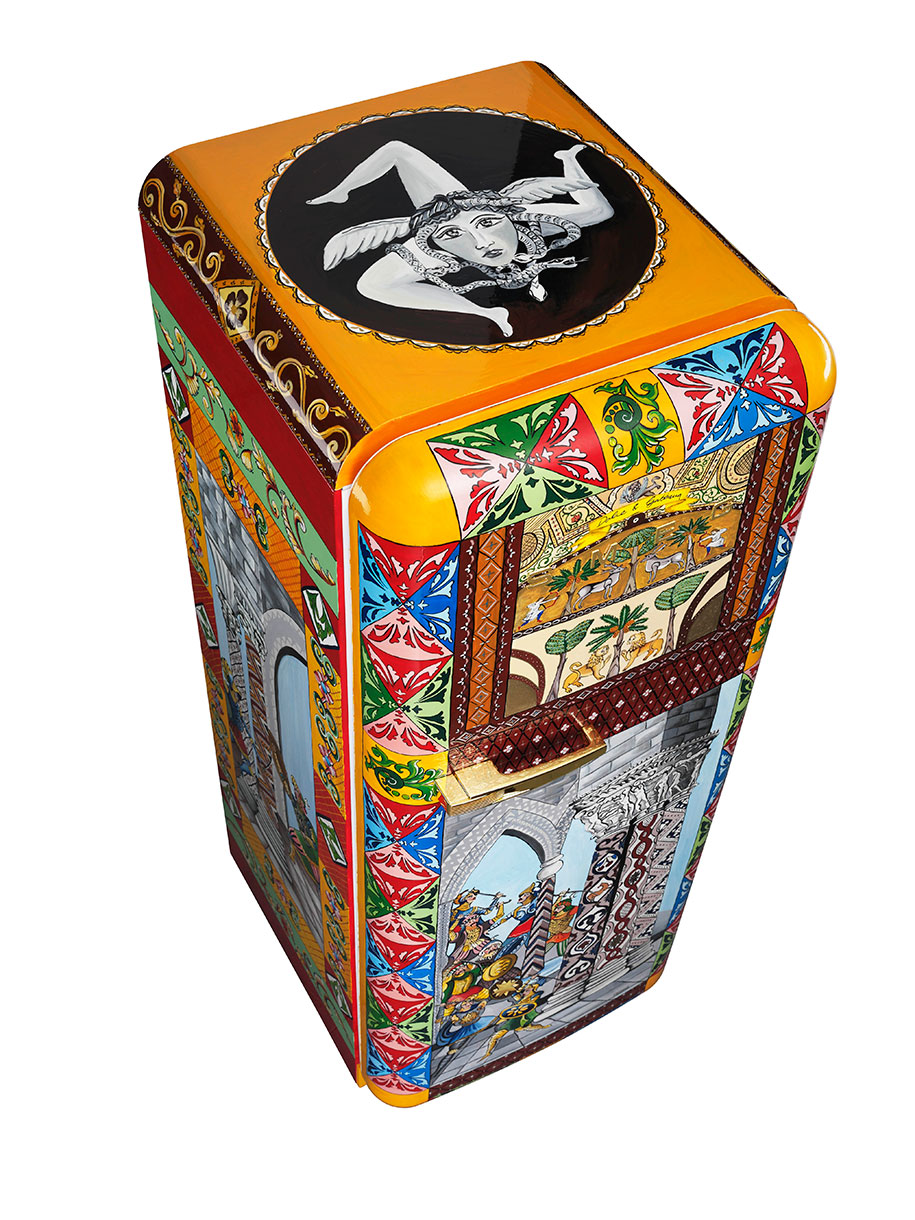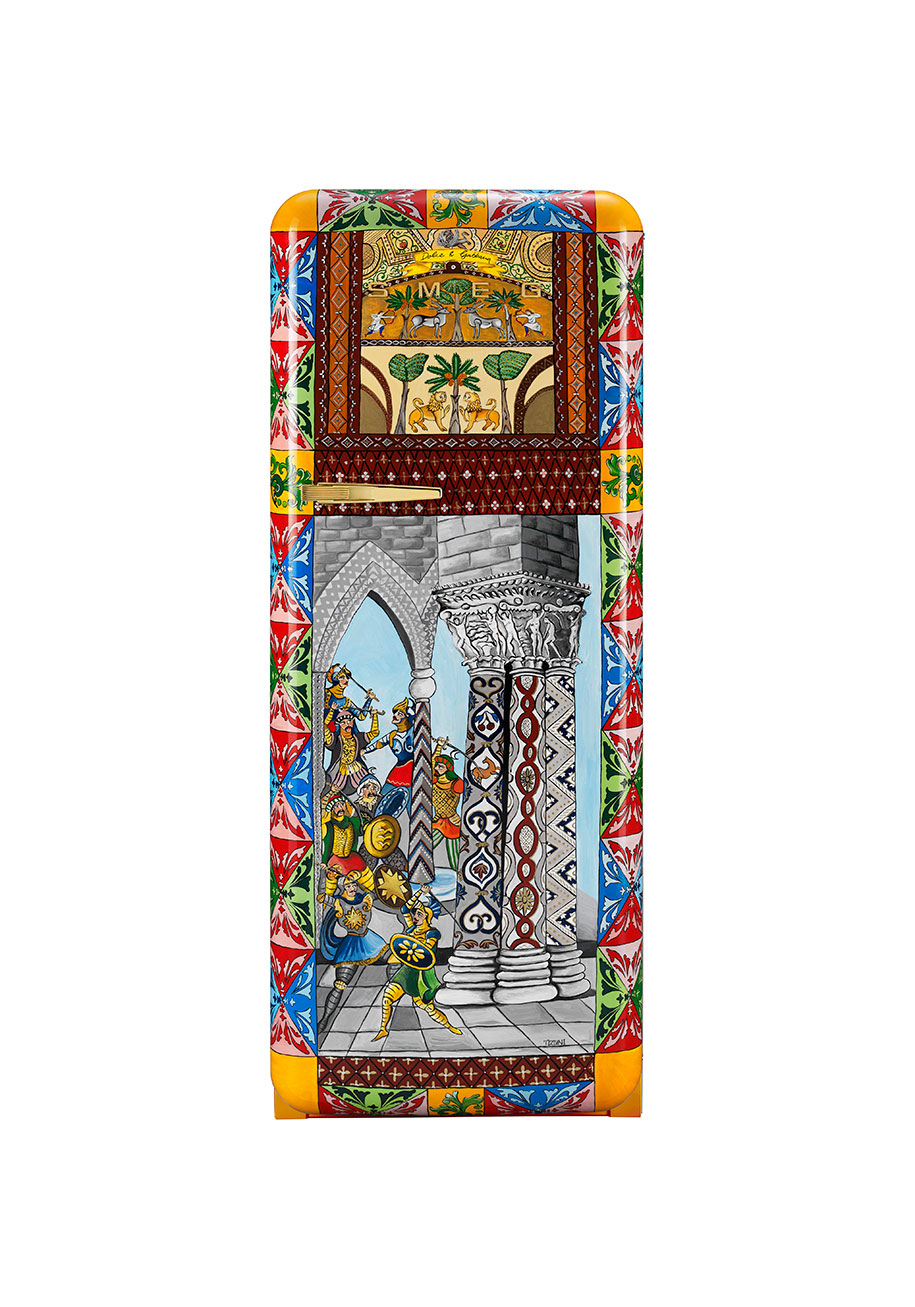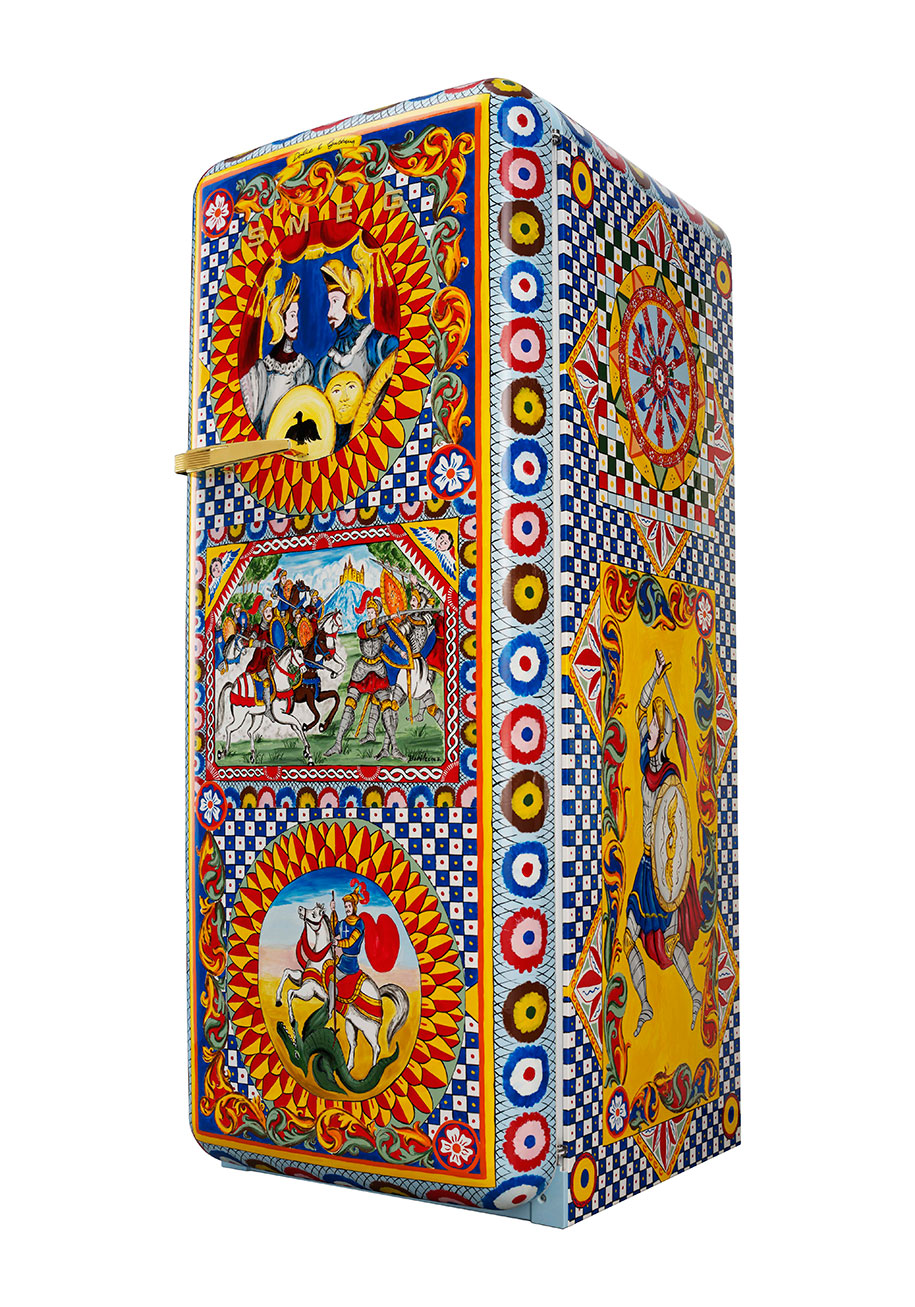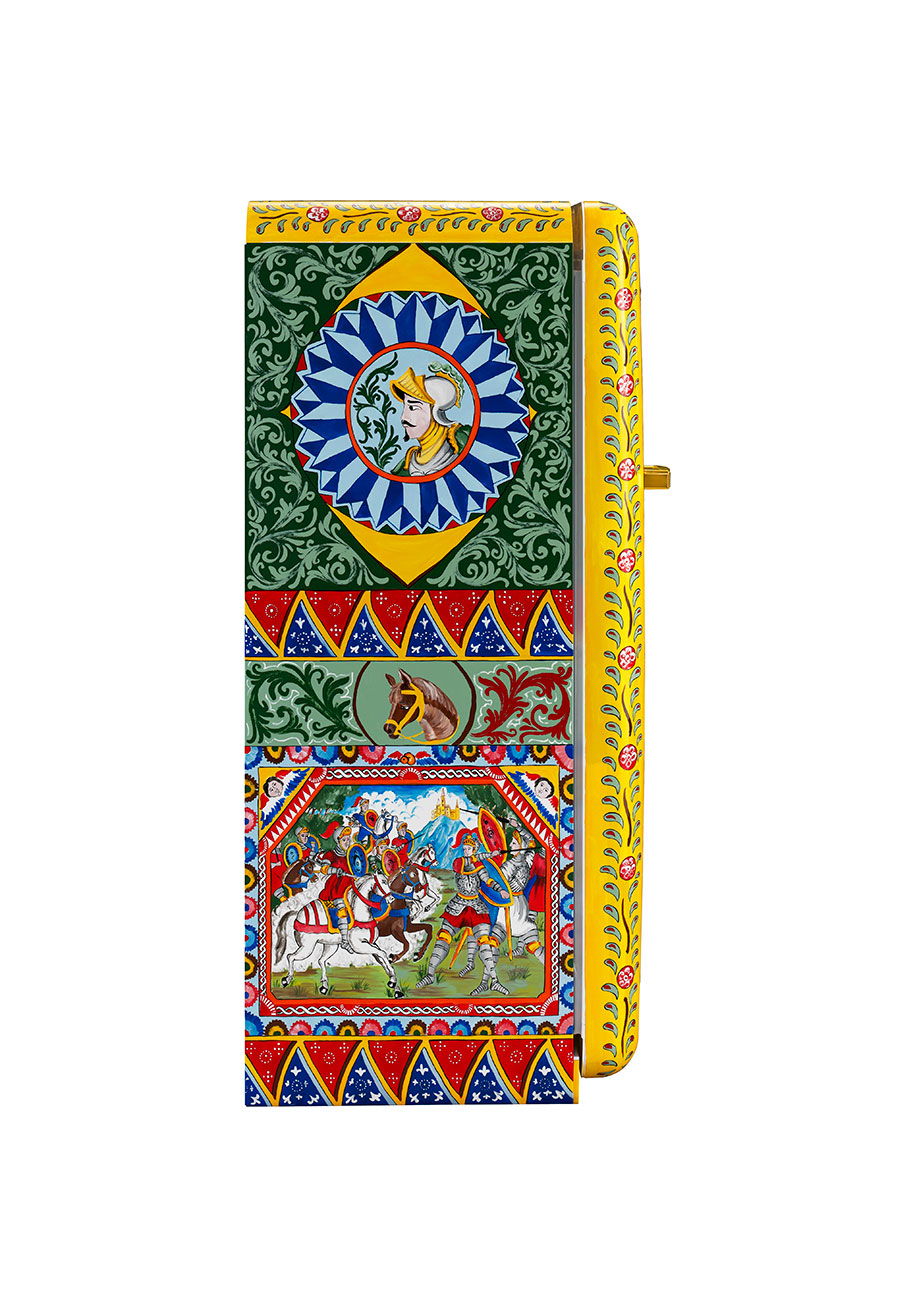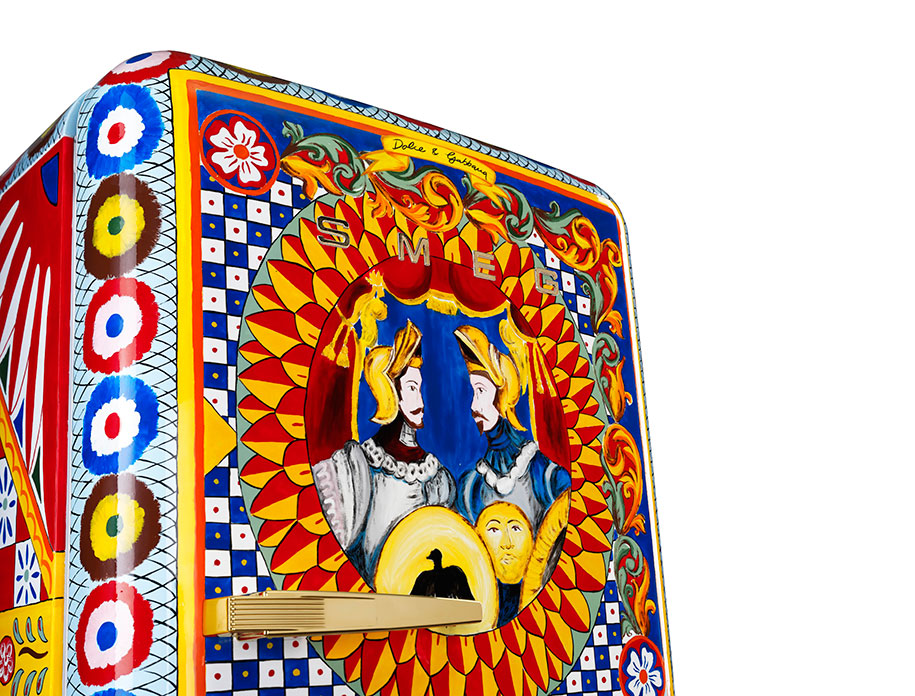 ---