Launched at WORKSHOPPED 13 – Designing a Modern Heritage, Spindent is a beautiful pendant light by whiz design student, Nick Sadowsky. A first time exhibitor with WORKSHOPPED 13, Nick presented Spindent to rave reviews and a rush of commercial interest.
The Spindent light's simple and clean aesthetic combines elegance with sustainable design principles. Its smooth lines and symmetry ensure effective application in both commercial and residential spaces. Components interlock without adhesives or screws and fit within each other for efficient distribution. Spindent utilises anodised aluminium and FSC certified Oak.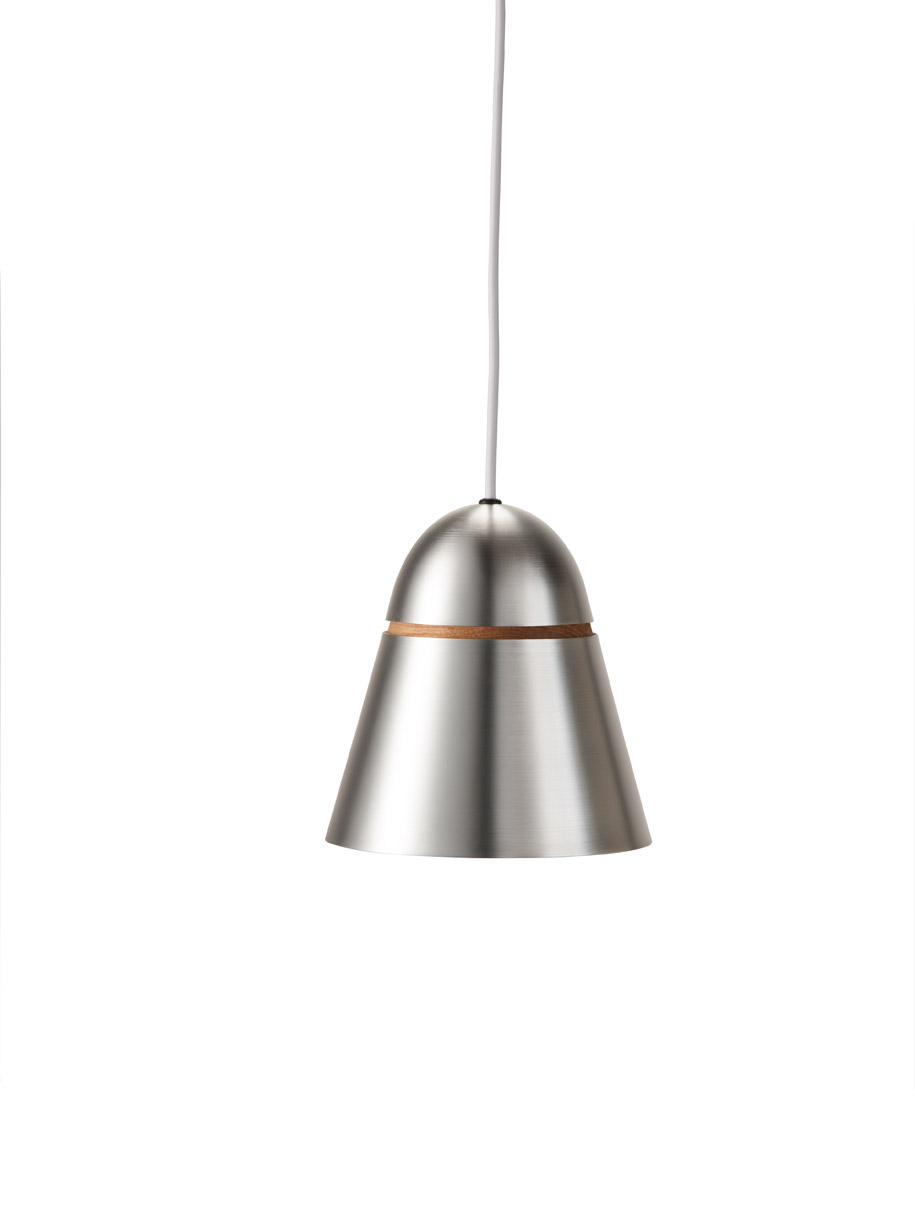 WORKSHOPPED Director, Raymond Scott said, "There's been a lot of lighting based applications over the past few years, but we knew this light would work as soon as we received Nick's application for WORKSHOPPED 13. Nick is a rarity at only 22 years of age – a great aesthetic, high resolution standard and a commercial sensibility."
Composed of an organic mix of matt-spun aluminium anodised in silver and black, an insert of american oak and fabric flex, the Spindent is testimony to Nick's creativity and technical confidence.
Pure of line but detailed and sophisticated, it lends an understated refinement to commercial or residential interiors.
Spindent is available from Workshopped
workshopped.com.au
Tags: workshopped
---