The copper-coloured metal wire dripper holds V60 filter paper in a way that reduces the surface contact so the water flow is easier to control, resulting in a rich and balanced coffee flavour according to Milk Design.
A minimalist-shape glass carafe keeps coffee the perfect drinking temperature, and the H.A.N.D Kettle's thin spout enables water to flow through the kettle even with a tiny amount of water.
The H.A.N.D. Coffee Set by Milk Design includes a single dripper, dripper with carafe, dripper with a plastic holder for mugs, a pull over brewing kettle and also mugs in a variety of colours.
Milk Design
milkdesign.com.hk
Images via Milk Design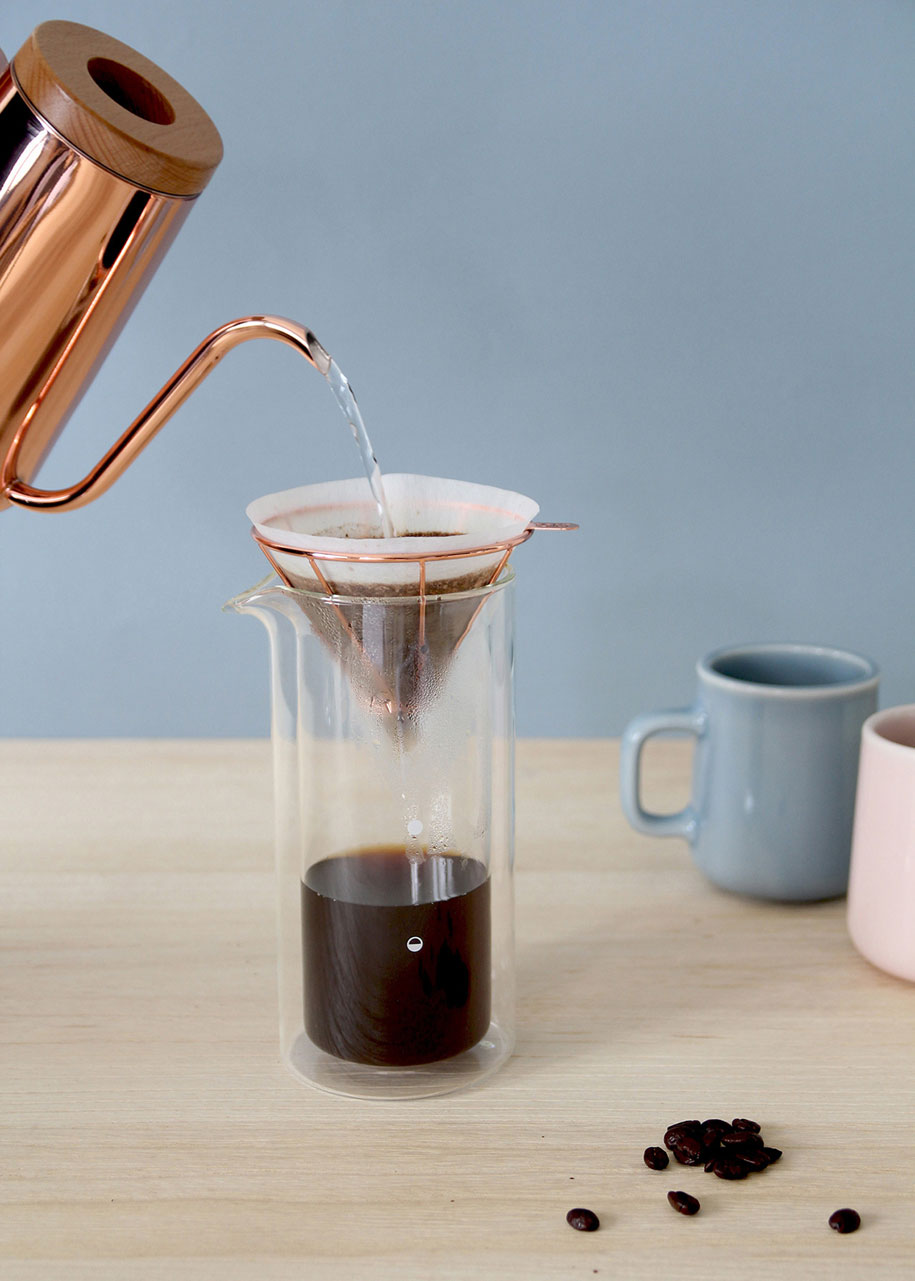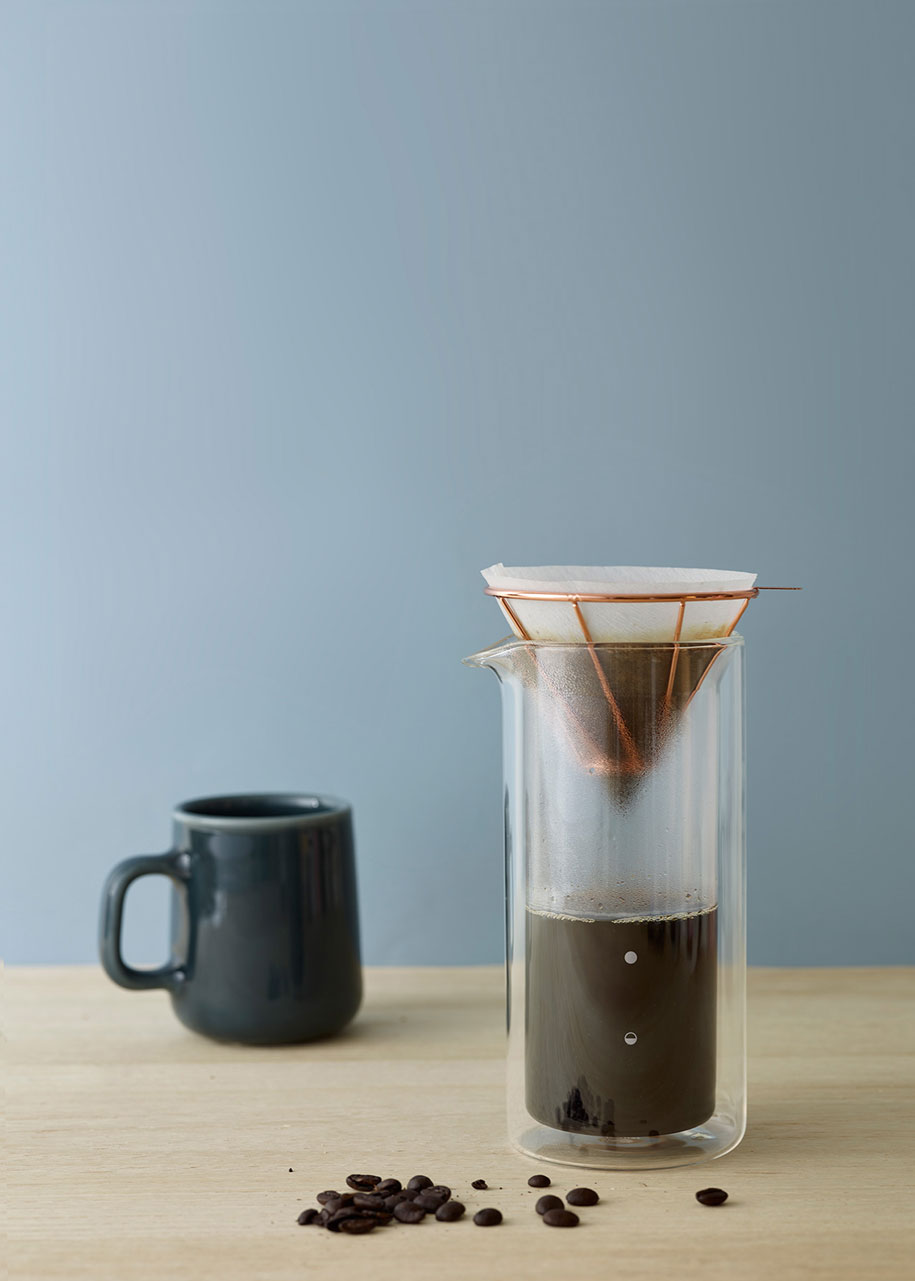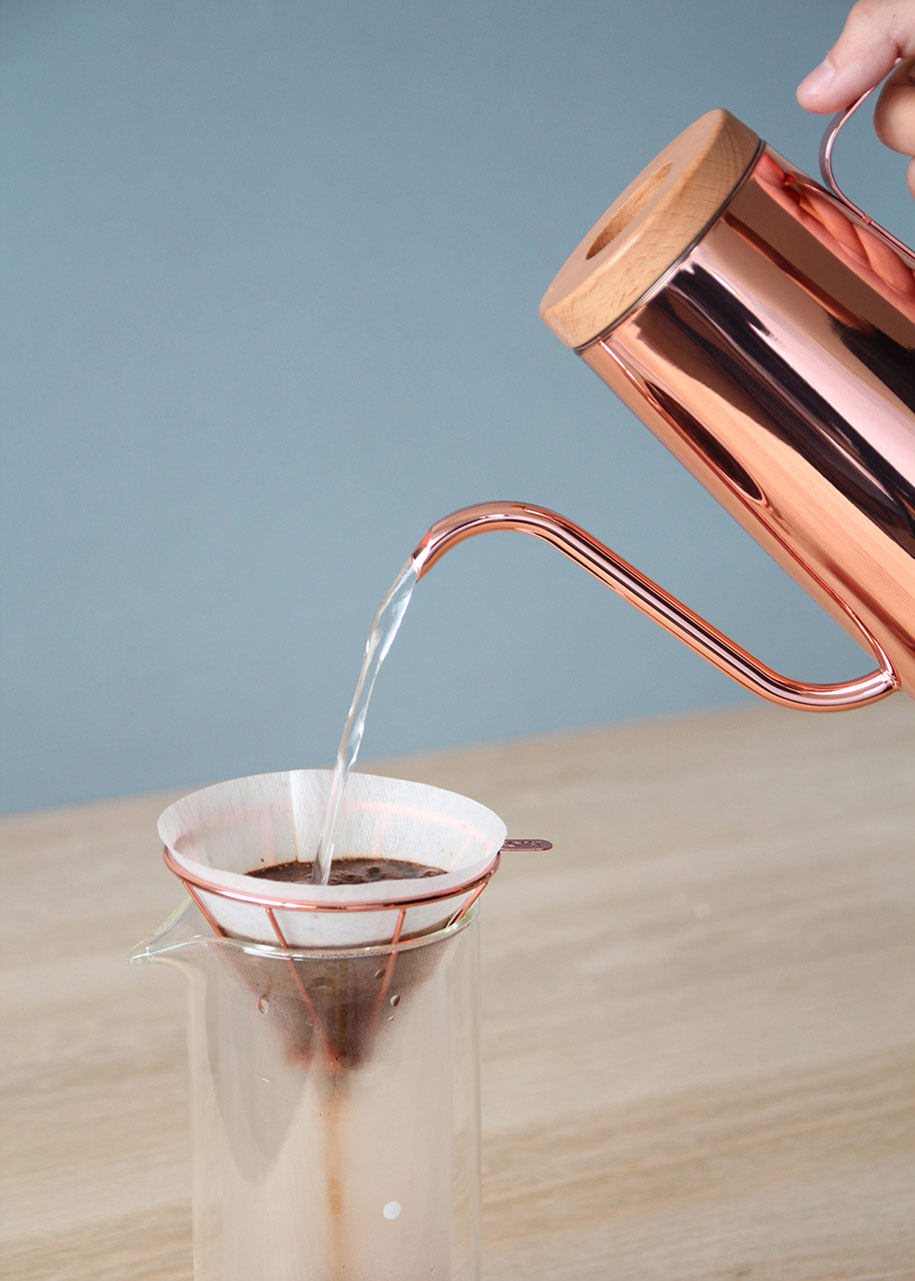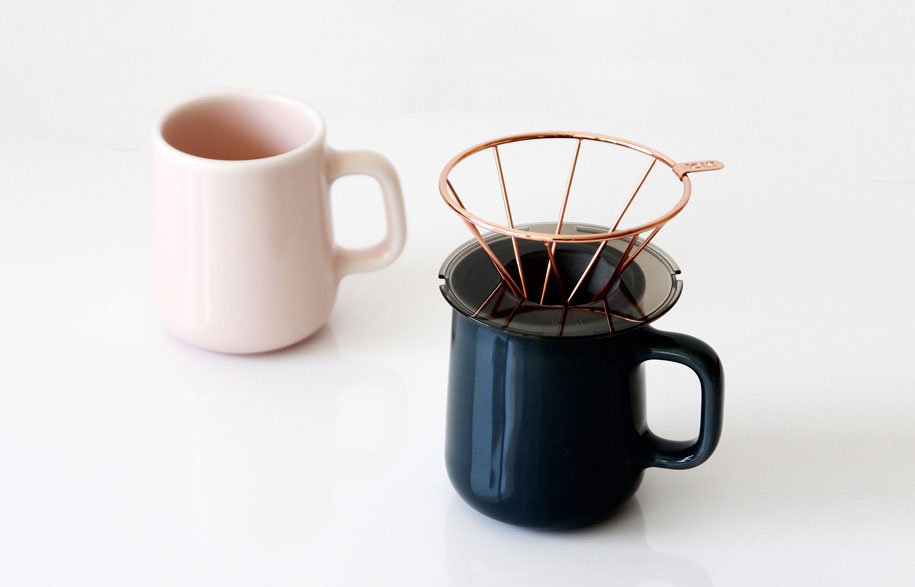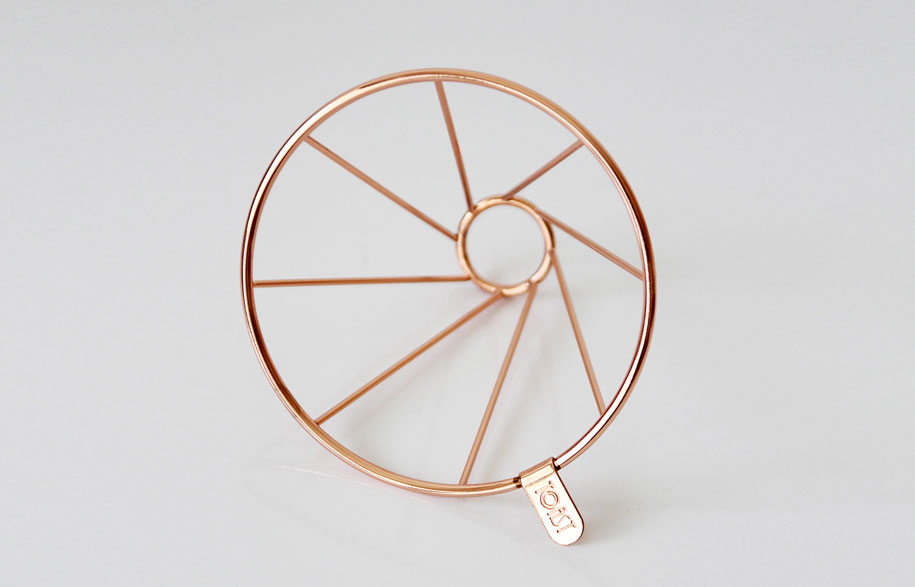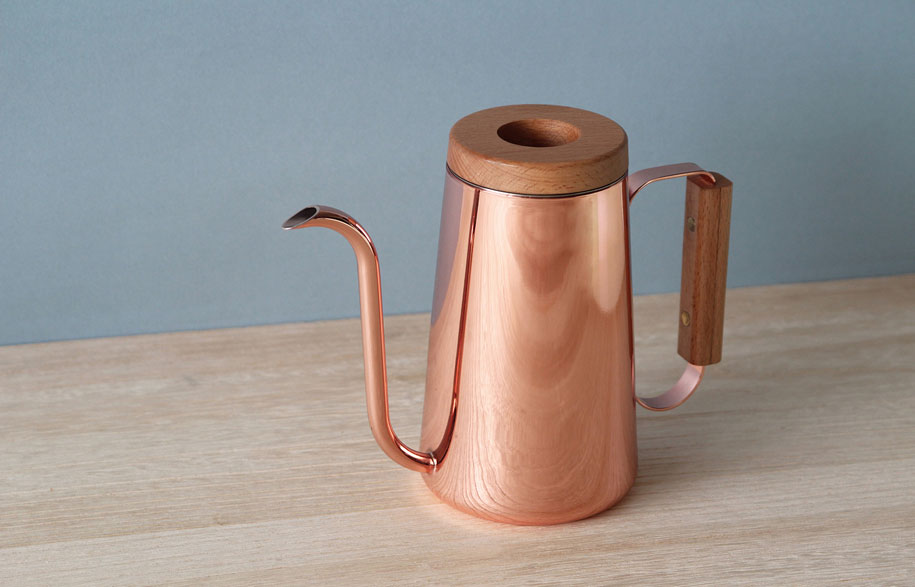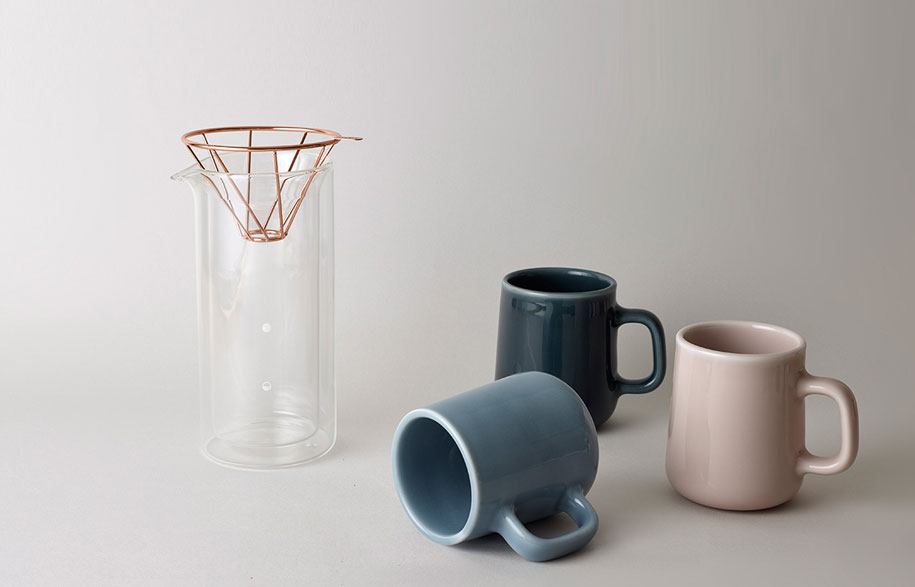 Tags: coffee, drip coffee, Espresso, milk design
---