Flip pen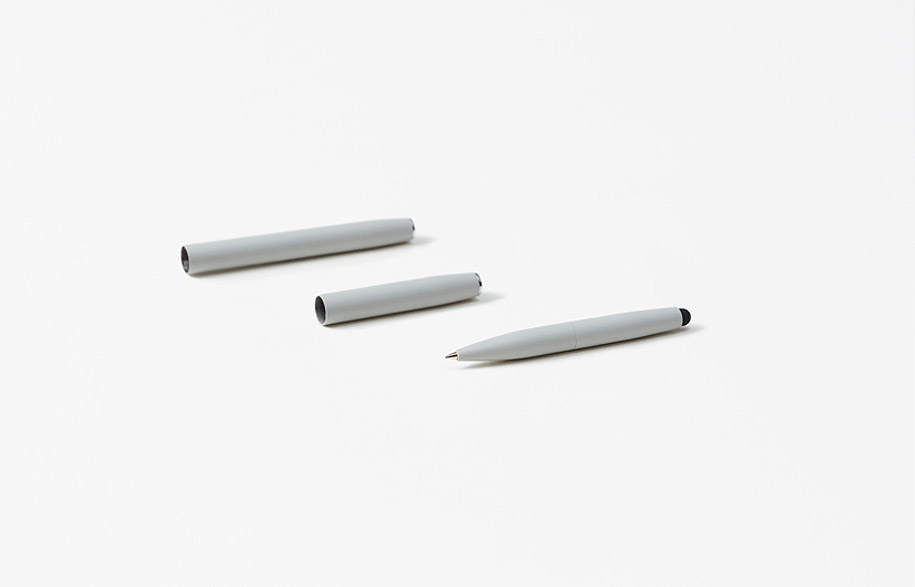 Most of this pen is its cap. Reversing the cap turns the pen into a tablet stylus. The pen comes with a shorter cap as well, for easy portability.
Contrast ruler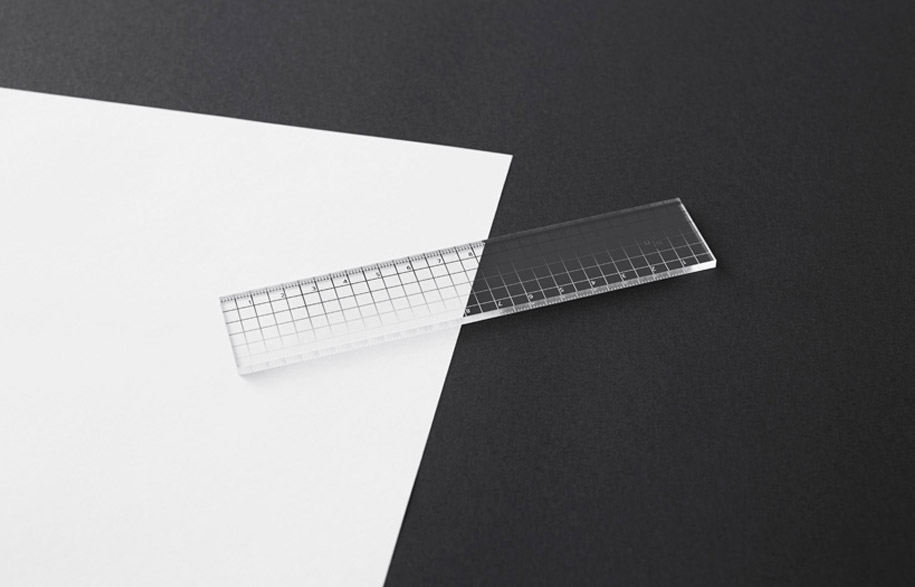 A clear acrylic ruler whose marking fade from white to black, making the ruler easy to use on dark and light surfaces alike.
Circle tag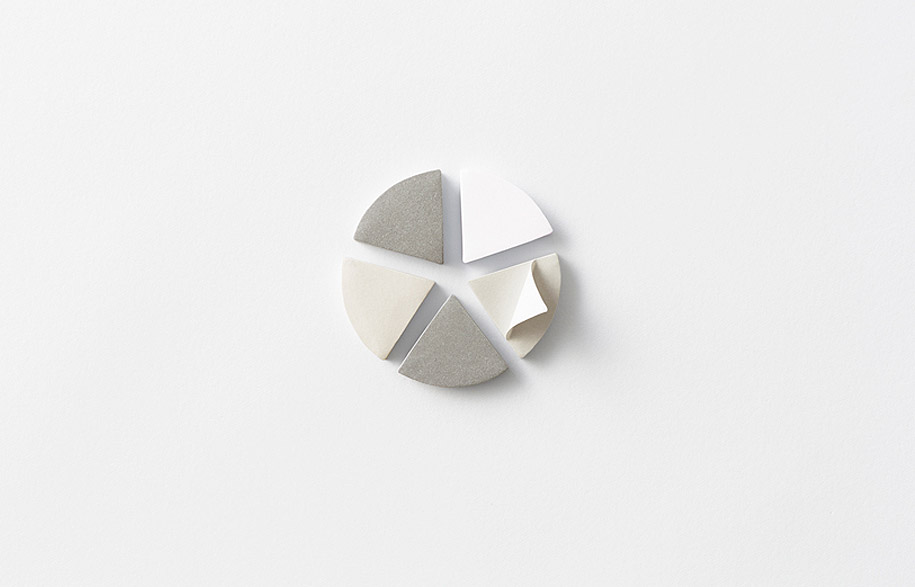 Sticky notes in the shape of pie charts. Square and rectangular sticky notes can be easily ripped off, when their corners are caught. Increasing the sticky surface area and reducing the number of corners on our sticky notes to the minimum generated a wedge form.
Link clip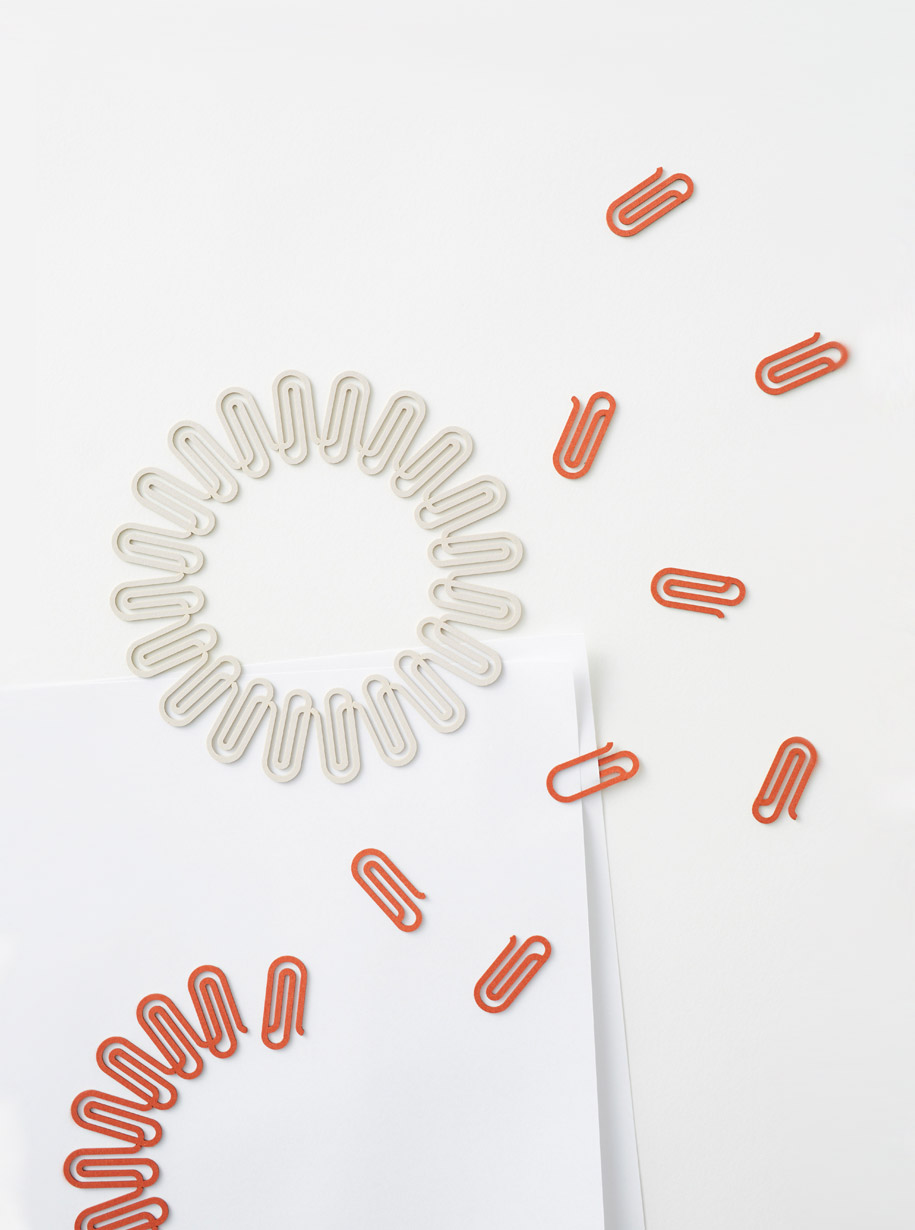 Paperclips that come connected and are detached one by one for use, keeping desktops tidy. The paperclips are made of paper so that they're easy to detach and can be recycled along with the paper. To make up for paper's weakness compared to traditional metal paper clips, we selected a high frictional paper for a stronger grip.
Cubic rubber-band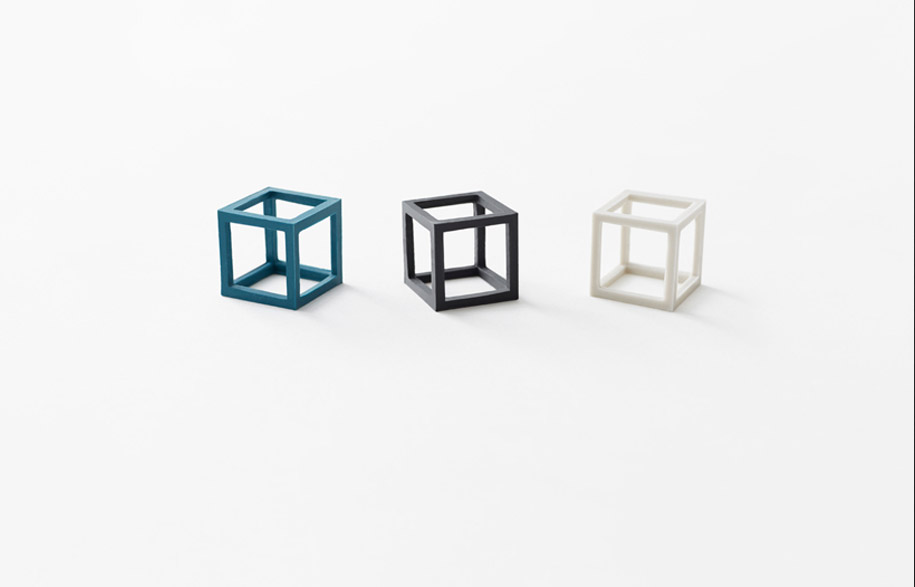 Assertively three-dimensional rubber bands. The geometrical shapes make the bands easy to find in a  drawer and easy to pick up.
Outline tray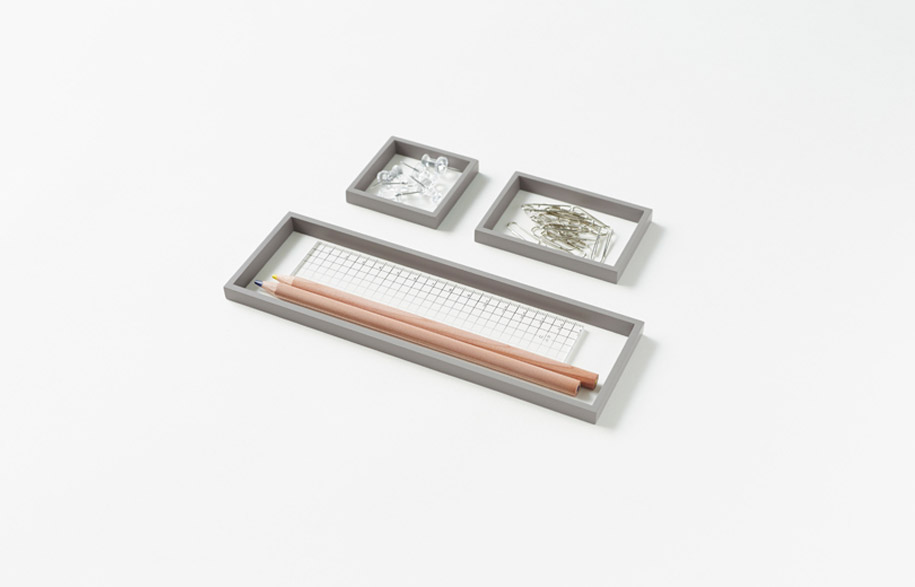 We don't usually pick up trays full of pens and paperclips and walk around with them, so why do their containers need bottoms? We realised that it's actually enough to separate things by type, so these desktop trays for filing small objects are frames rather than containers. The frame form makes it easier to clean inside the tray, and they stand out less visually as well. When not in use, the trays can be stacked for compact storage. 
Cross pen-stand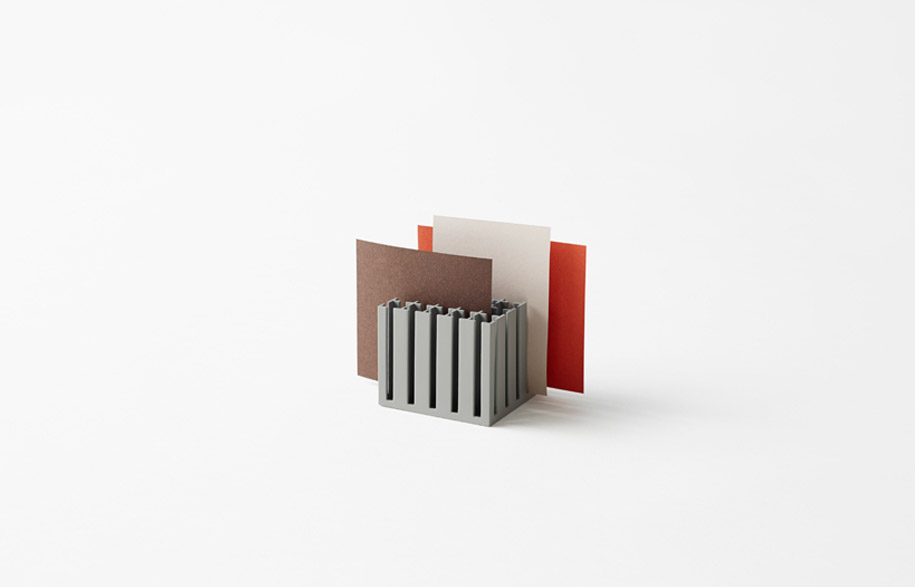 Cylindrical desktop penholders are a dime a dozen, but they don't stabilise each pen and pencil separately, and it would be helpful to hold wide objects like rulers and flat objects like cards and memo paper neatly in place, too. The cross pen-stand does all of these things and looks like a repeated cross pattern from above, hence its name.
Peel pen-case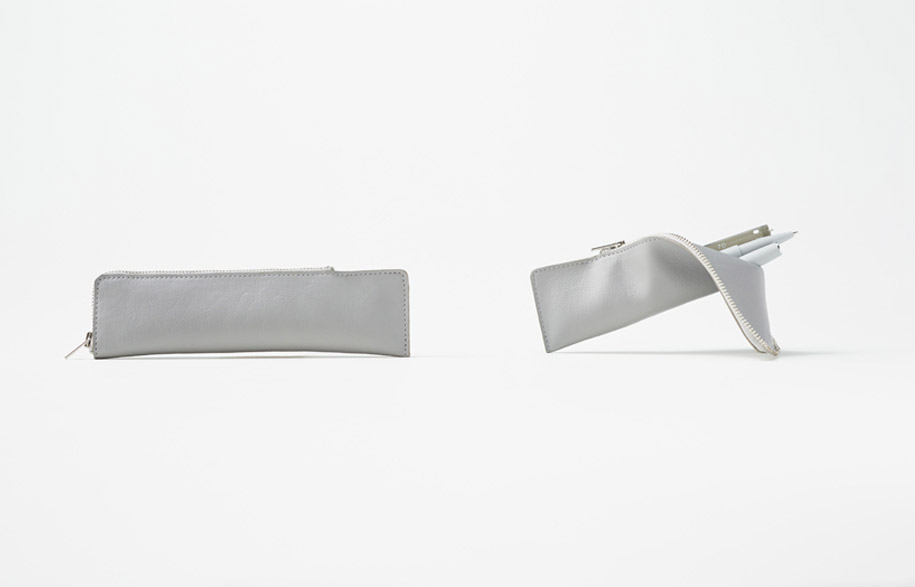 Flip back the sides of this pen case once it's opened, and you have an upright pen holder. A design for mobile and desk use alike.
Hard cover memo-pad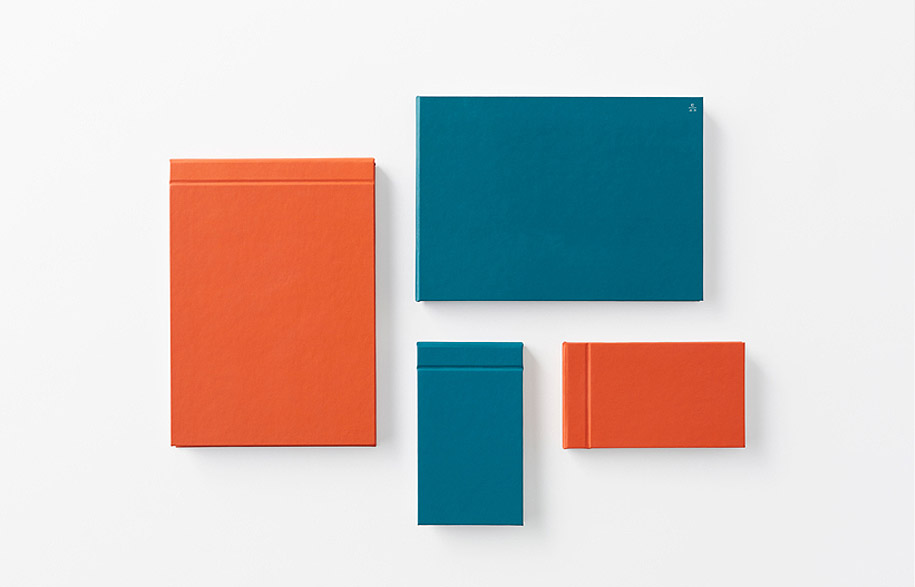 Our hardcover memo pad makes it easy to take notes. Flipping back the cover creates a stable surface, aiding handheld memo-taking. We perforated the page for easy detaching and printed them in a light grey cross pattern to provide a visual surface that's less restrictive than lines but gives more guidance than dots, and accommodates both writing and sketching. With mobility in mind, the memo pad comes in two sizes: A5 and 6″ smartphone.
edge note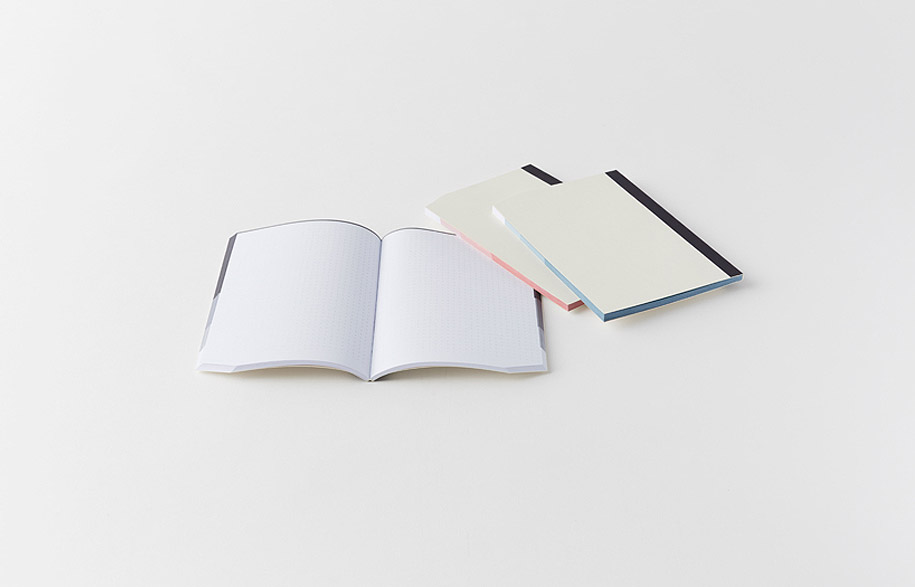 A notebook that's missing one corner and has a colourful edge to help with filing. Filed with the spine outwards, the notebooks present a neat appearance; filed with the edges outwards, they're easily distinguishable by colour. Turning them upside down changes the position of the cut-out so that one notebook appears on its own, making it easy to find the notebook currently in use. Pages are printed in a light cross pattern to provide a visual surface that's less restrictive than lines but gives more guidance than dots, and accommodates both writing and sketching.
dot envelope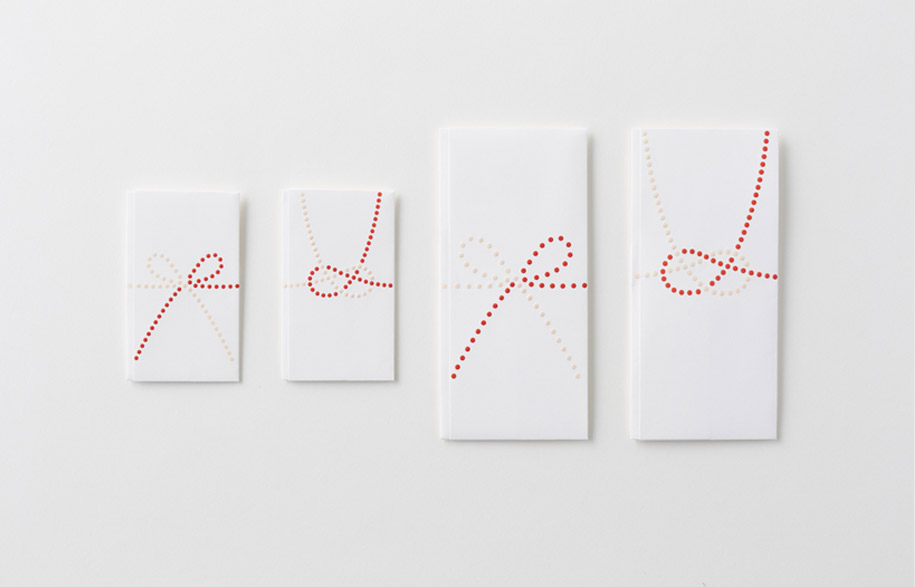 A traditional Japanese gift-giving envelope whose customary bicolour decorative tie pattern is depicted entirely of dots. The paper is embossed and treated with ultraviolet ink for a glossy print with a distinctive spatial effect, for a simple, contemporary quality that fully expresses the giver's congratulatory feelings.
"by | n" stationery will be available internationally from April 2014.
nendo is available in Australia from Corporate Culture.
corporateculture.com.au
Nendo
nendo.jp/en
Tags: nendo
---