For the first time in their careers, architects Greg Truen and Stefan Antoni of SAOTA turn their skills to the planter box. Steen planters are made from glass, and reinforced concrete, which makes for a lighter and stronger solution than regular concrete. Each design spends two days in a high quality mould and two being hand buffed, resulting in a suede-like finish.
Featuring a unique horizontal orientation, Steen is designed as a mid point between sculptural art object and functional planter. Stefan and Greg's design is inspired by the distinctive, jutting granite boulders found along the Cape Town coast. The Steen pieces are fine alone, but have been designed to work particularly well when grouped together and can be configured to many different dramatic effects.
"We always start by conceptualizing: thinking, hand sketching and talking. And then we move quite quickly to a computer model. Early on we felt that this needed to be more than a 'pot' – it needed to be a sculptural object that could hold its own, whether containing something or empty," say the designers on the range "Also, we wanted a dynamic aspect in the way that each piece related to its space or to others in its 'family', hence the various sizes and colours.
"The really great thing about these pieces is that they can be scaled up or down, will work inside and outside and are designed to fit a domestic or a public urban space. They're also incredibly versatile in terms of their applications – they can be used as pure objects, as planters, as water features or ponds. The options are endless."
Indigenus
indigenus.co.za
Stylist: Genneth Lyn
Photographer: Martin Hahn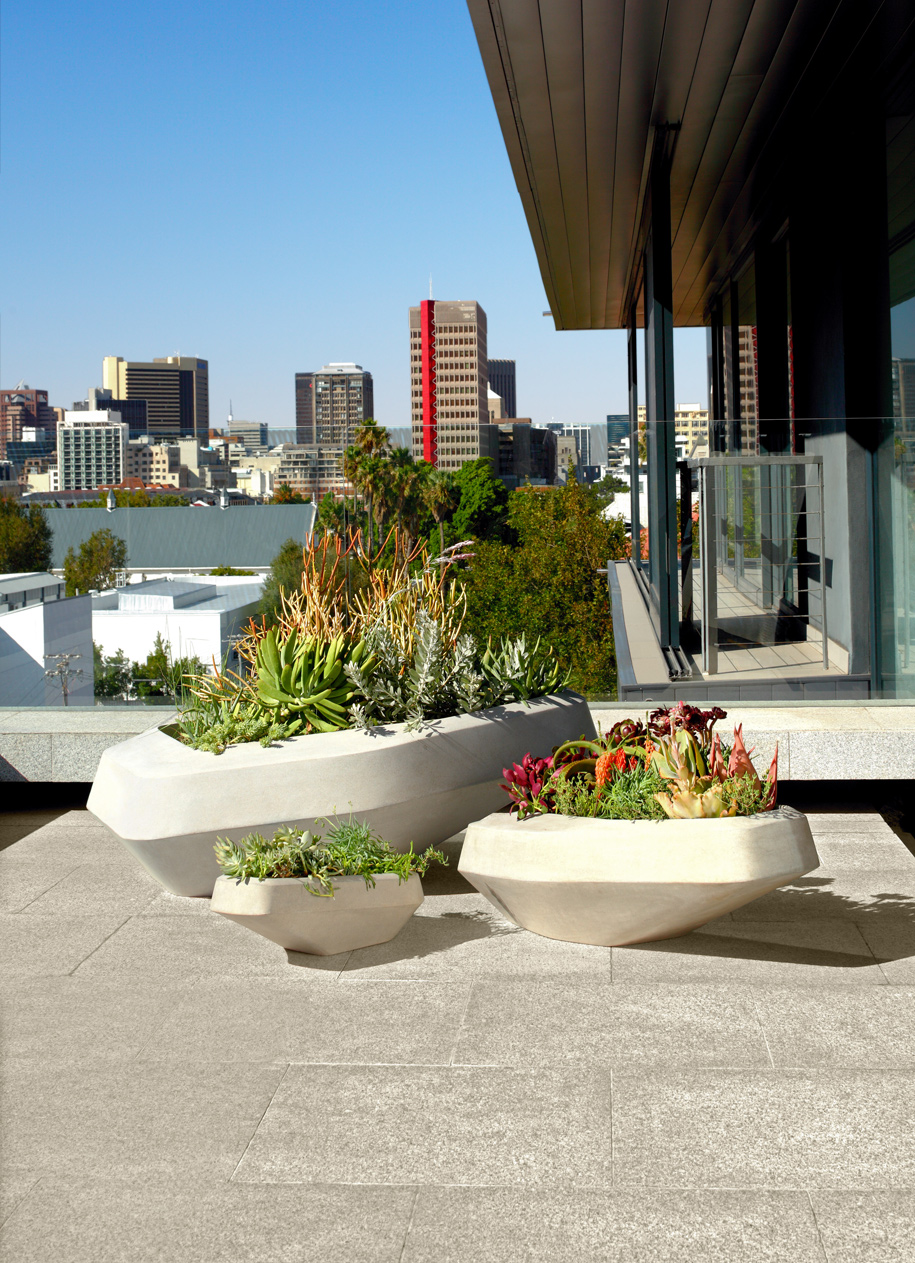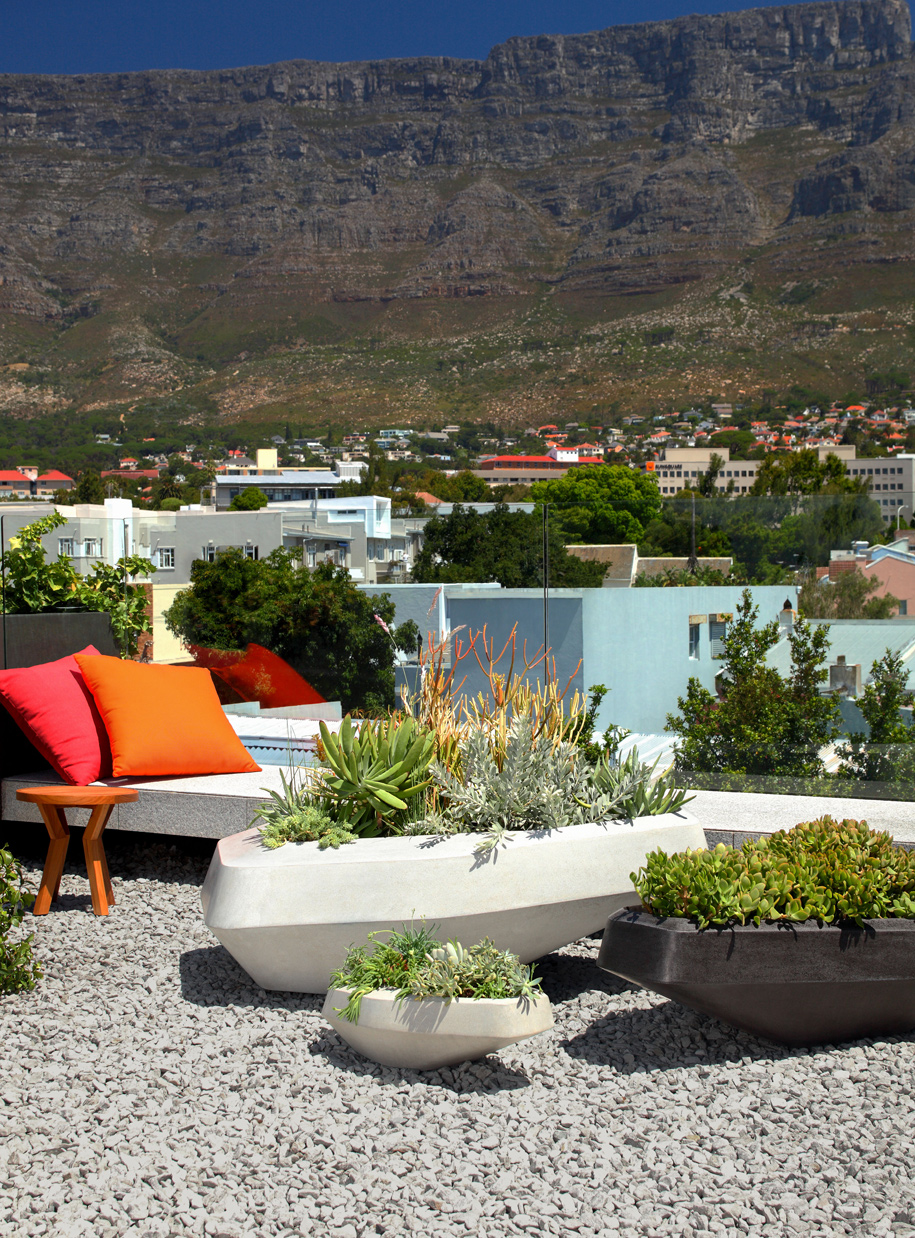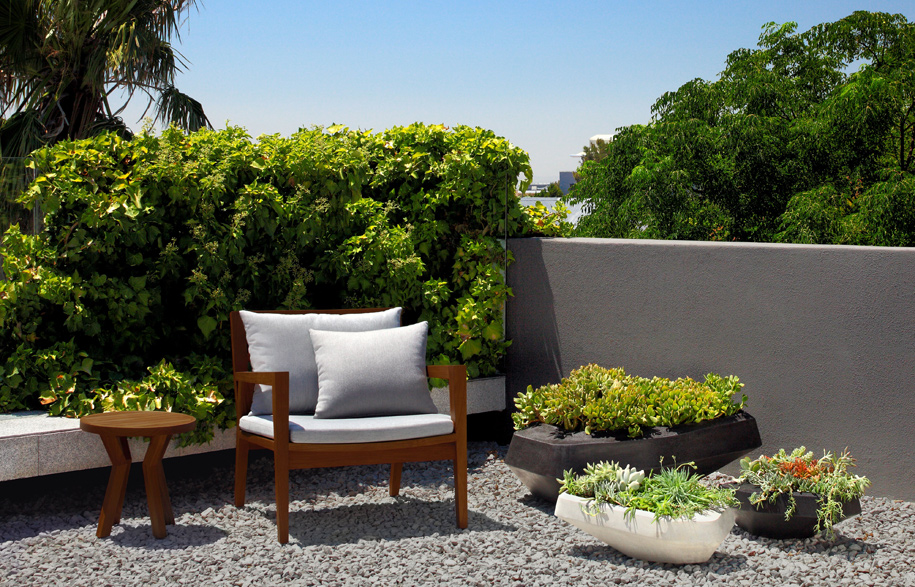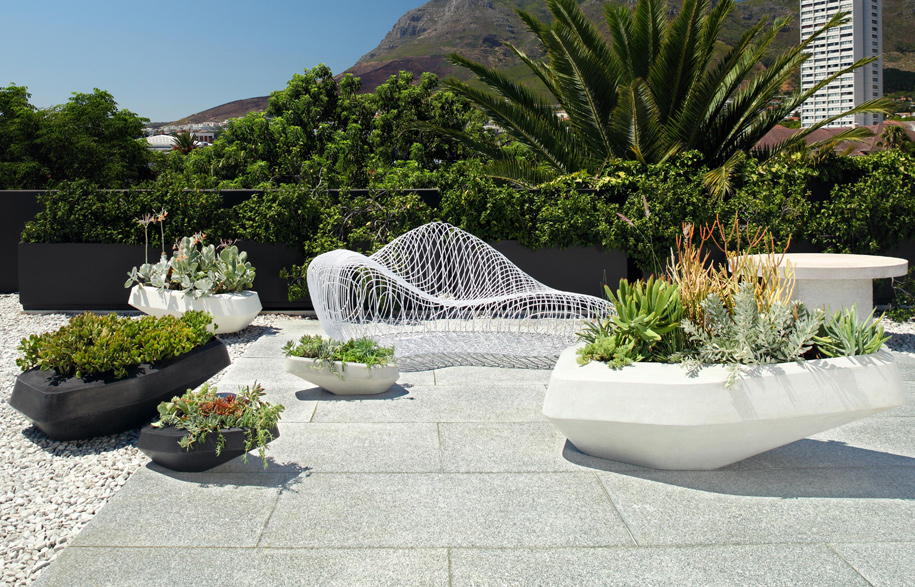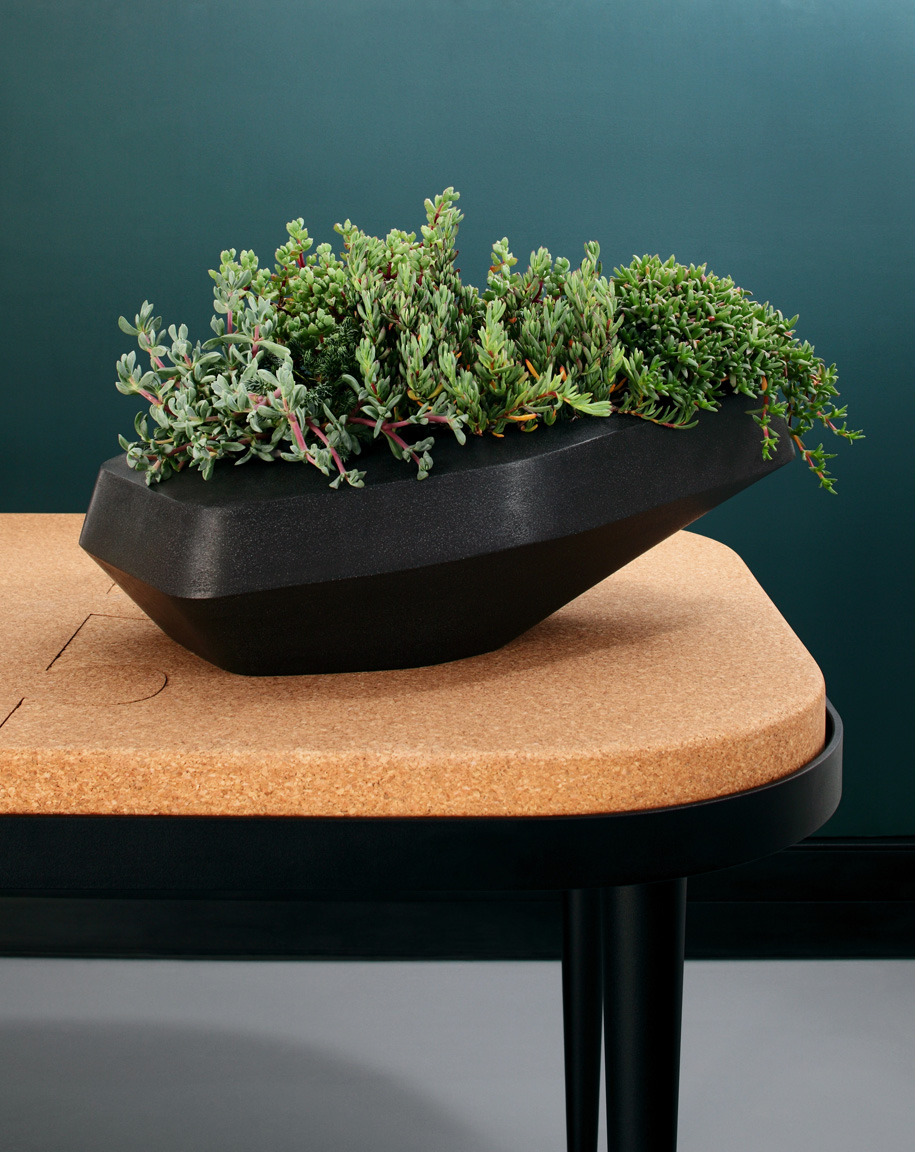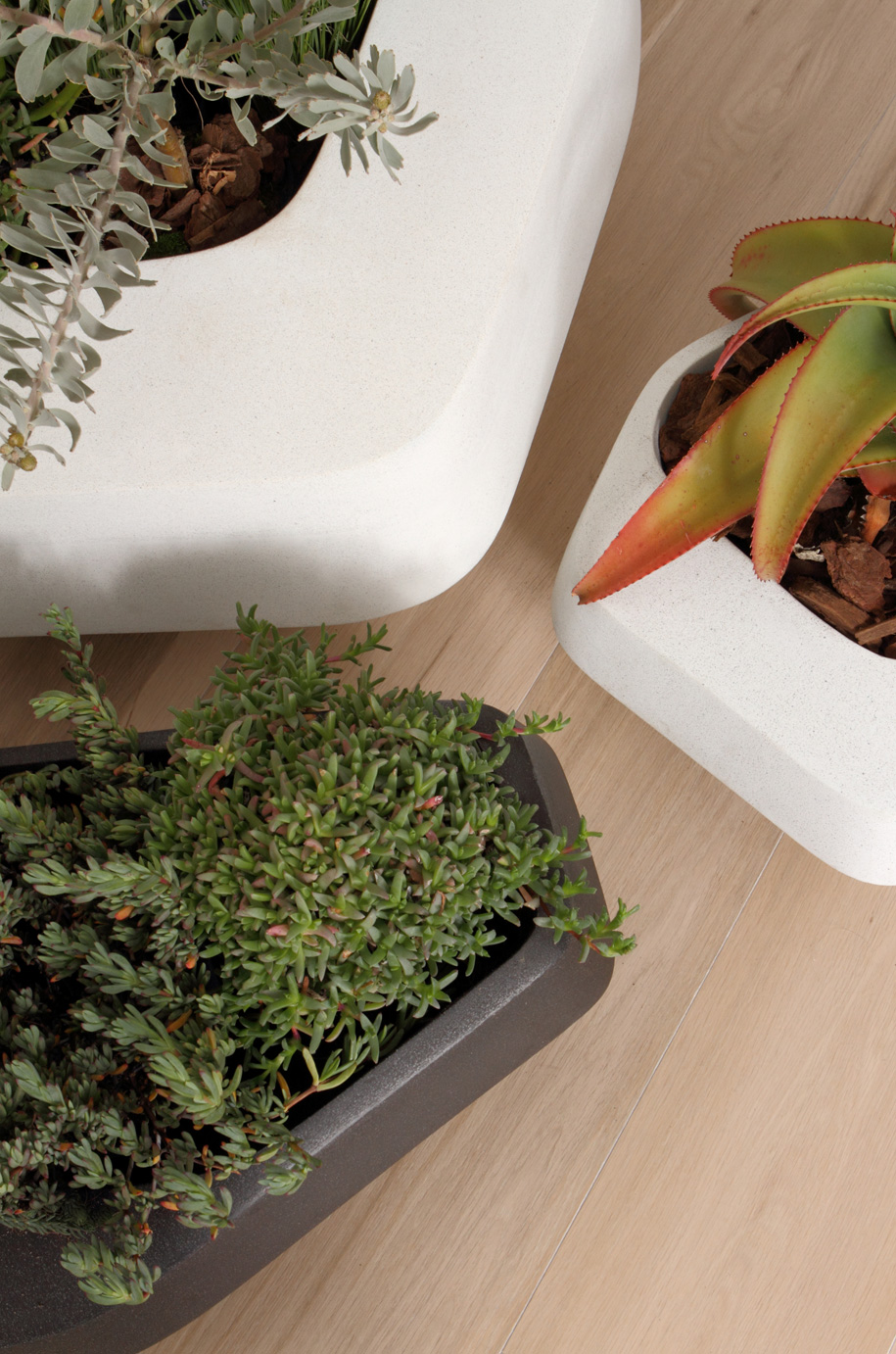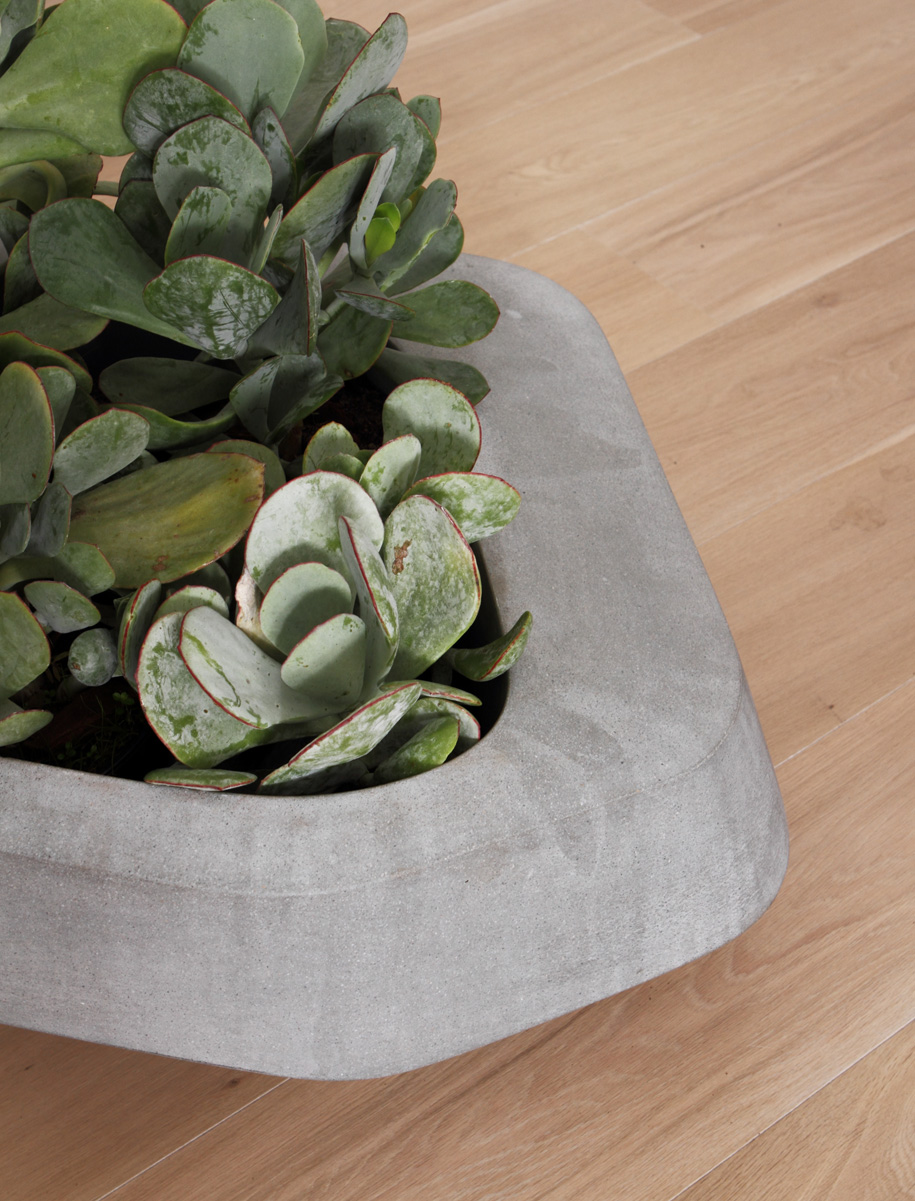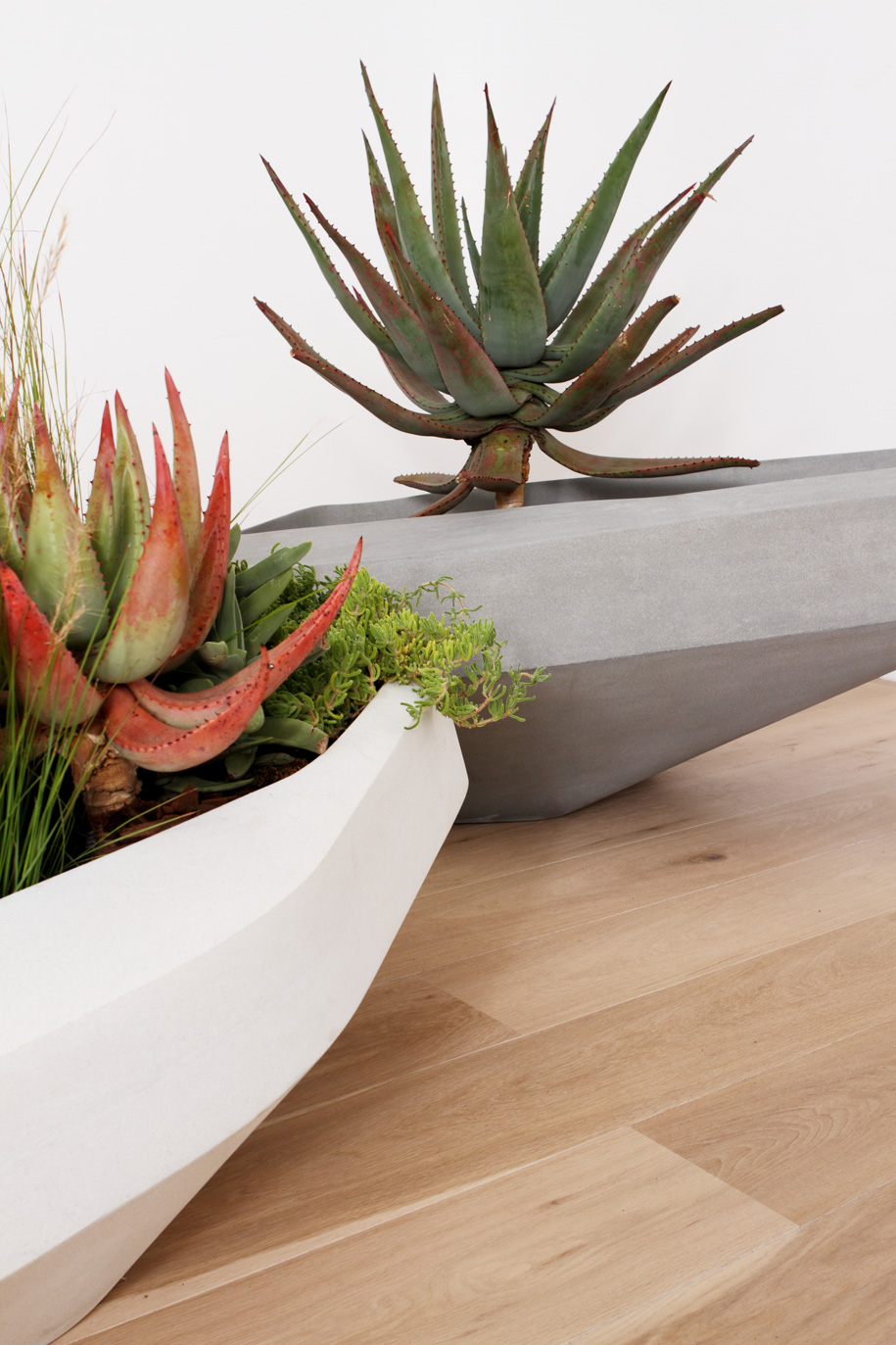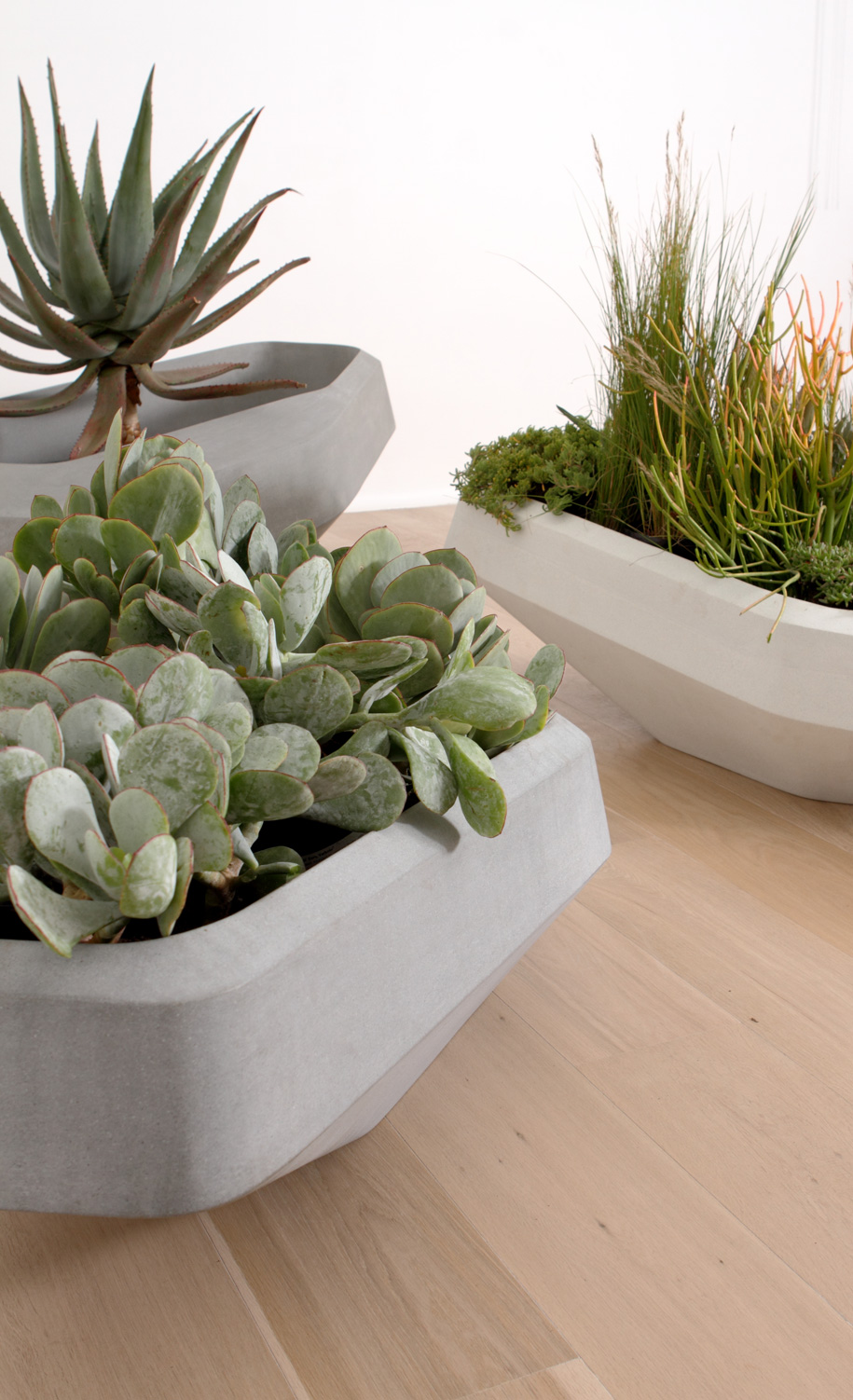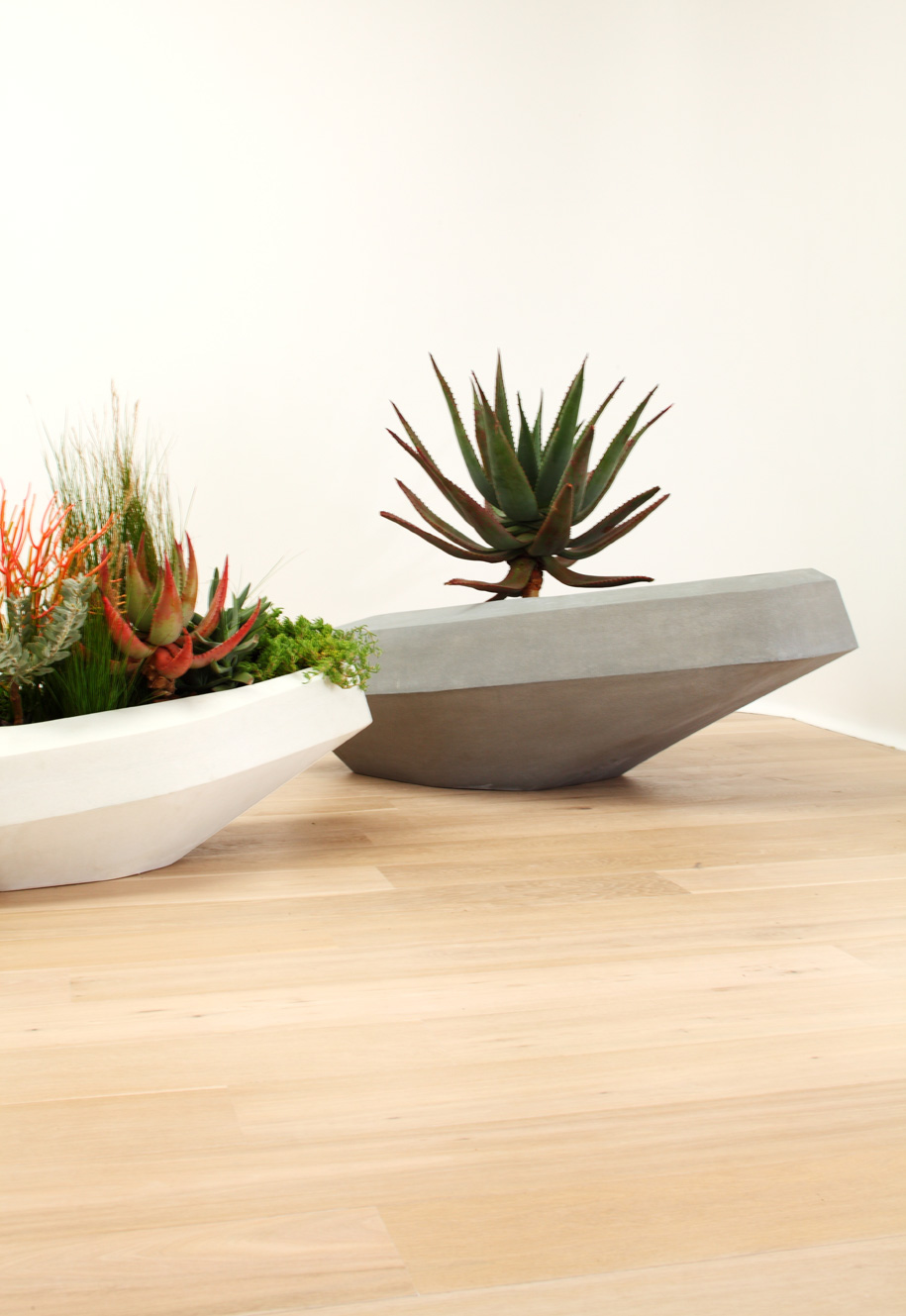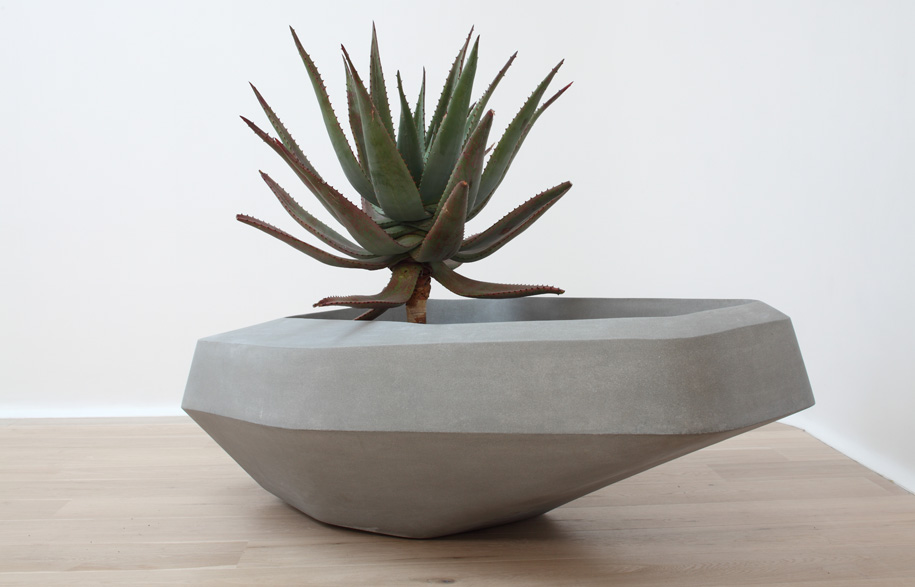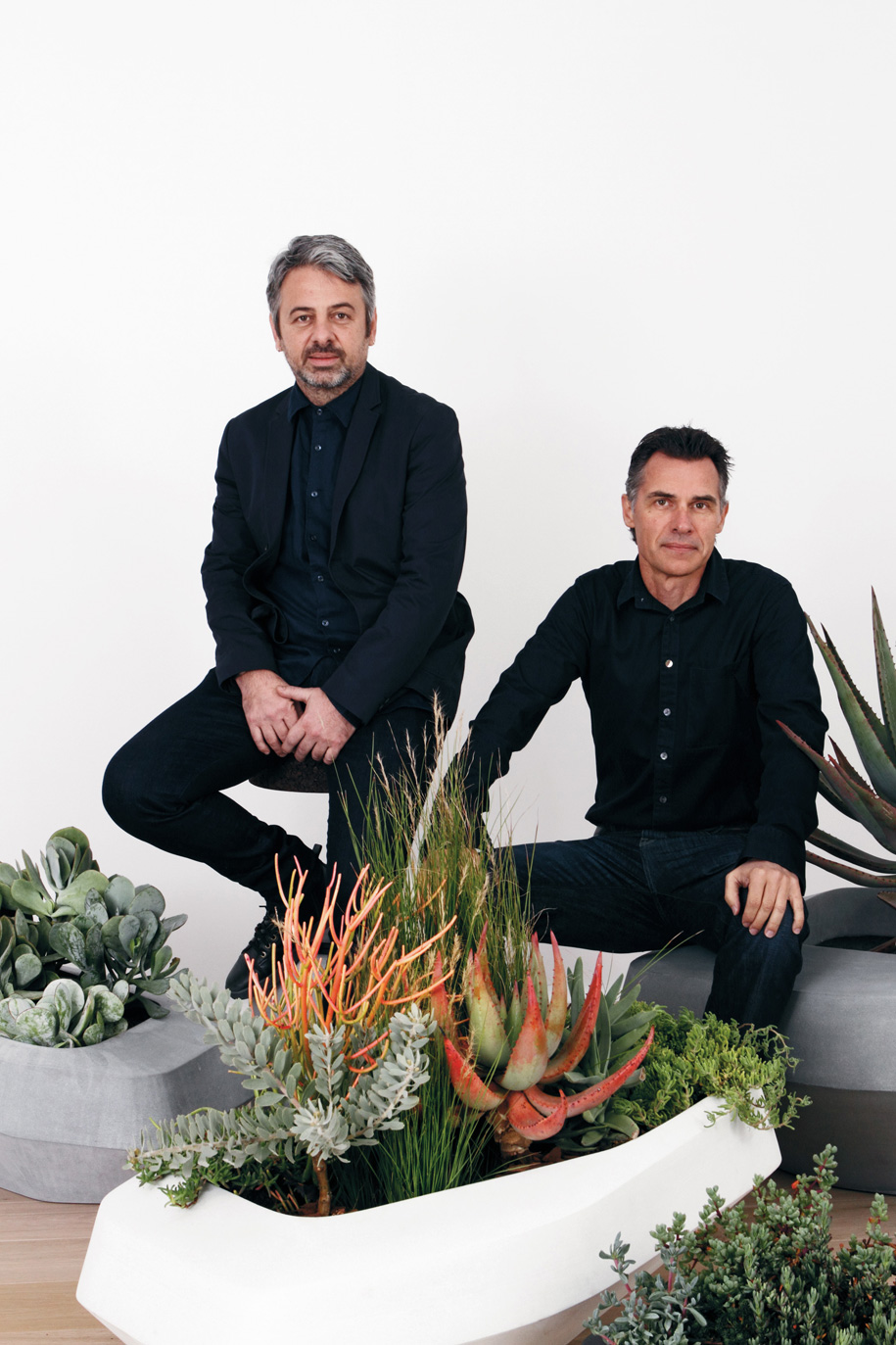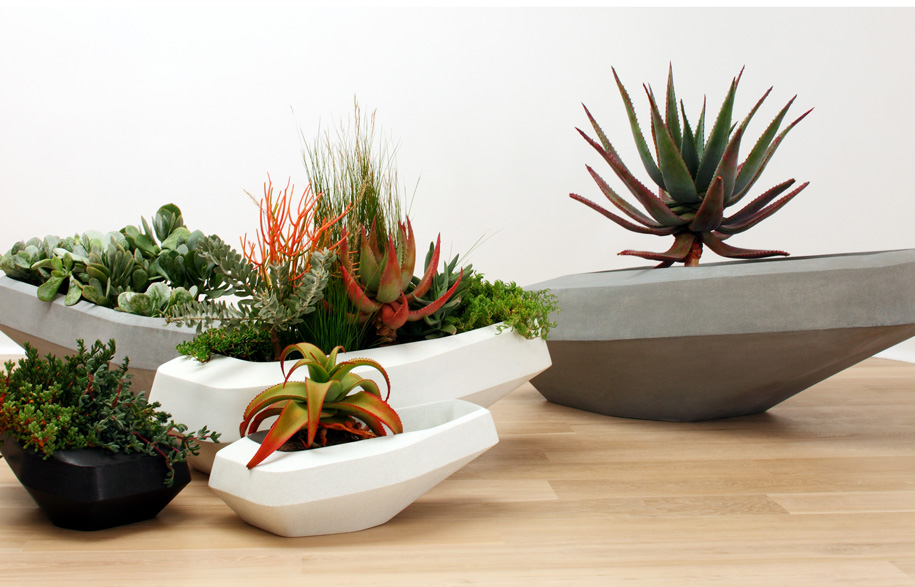 ---