Smeg's SmartSense range comes in two varieties, the SmartSense with serigraphy in black, and the SmartSense Plus which has a beautifully clean surface without graphics. SmartSense Plus is available in black and white and stands as a perfect complement to modern finishes like marble or polished concrete. The sleek and durable glass surface with gently beveled edges integrates seamlessly into any stylish kitchen.
The flawless glass surface hides some serious hardware beneath. Smeg's SmartSense zones are rectangular in shape, as opposed to the more typical round or oval in most induction cooktops. This shapes means that the whole SurfaceShare area is usable and stays hot right to the edge of the zone, without any cold spots.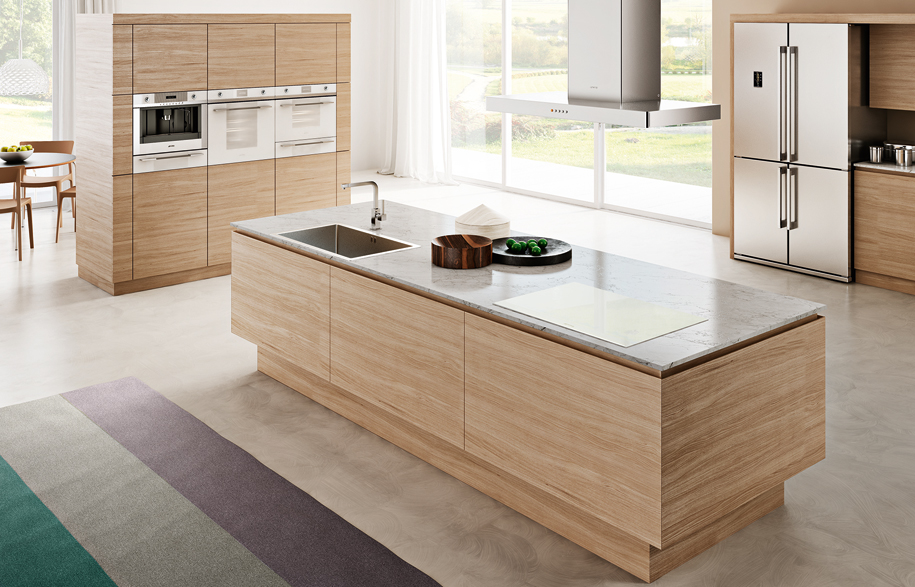 Added to this is Surface Share, Smeg's bridging technology. Surface Share allows users to combine areas of the cooktop, and operate them simply with a single control. Any shape of pan can be used on the surface; long, large, irregular or rectangular, just as in a professional cooking environment. Tge SmartSense Plus range has both double or triple Surface Share zones.
The Active Surface Control system of the cooktops automatically illuminates the relevant power controls for use, so no matter where on the surface the pan is placed, the corresponding control reveals itself, taking the guesswork out of which control is operating which zone.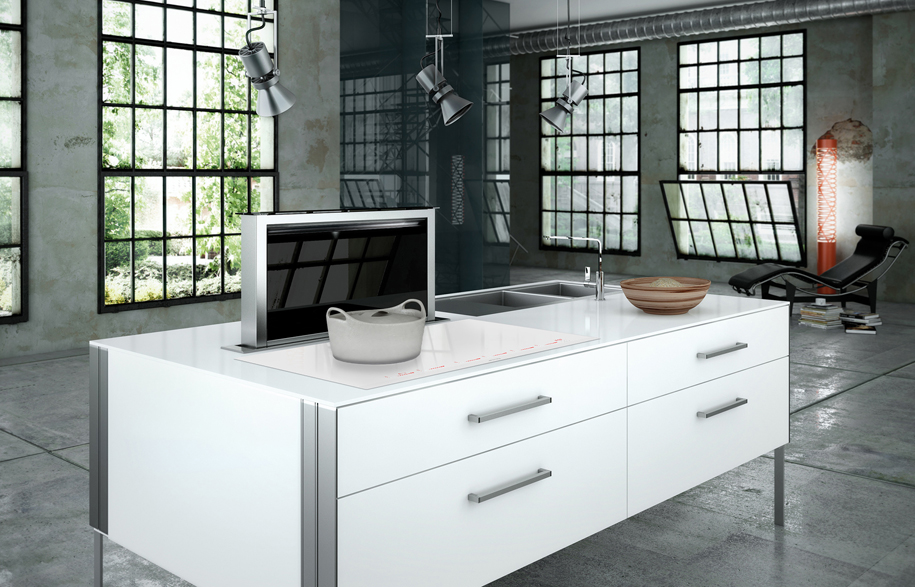 Serious cooks know that control is a must when it comes to stovetops, and Smeg's induction range offers absolute control through a simple touch or swipe of the finger. A 1 to 9 power scale allows for easy use, and the SmartSense double boost of 3700W delivers instantaneous heat for quickly boiling water for pasta.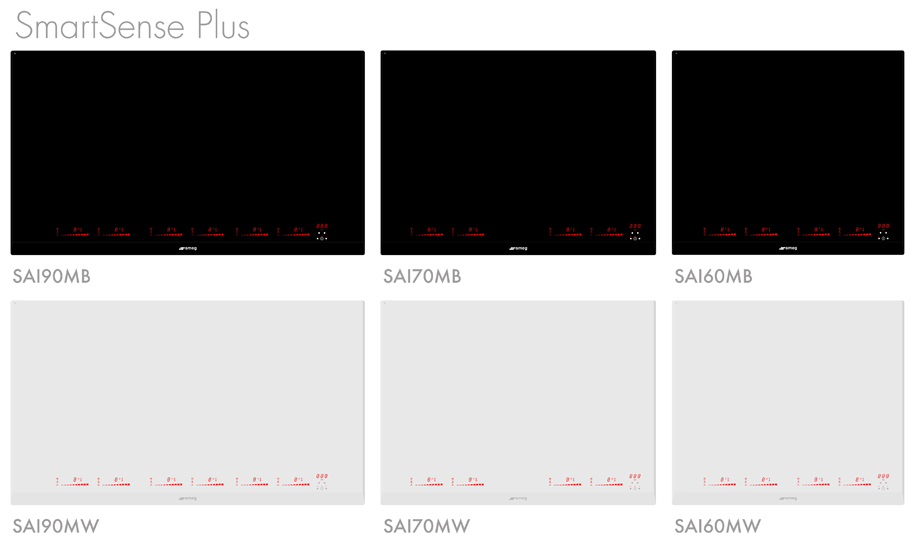 Alternatively, three preset temperature options take the guesswork out of cooking: keep warm at 42° C, for poaching or delicate sauces; simmer at 70° C for a consistent bubble which won't get hotter and risk food sticking or burning on the bottom; or rolling boil at 94°C designed not to boil over. Automatic stop-cook timers ensure no more overcooking.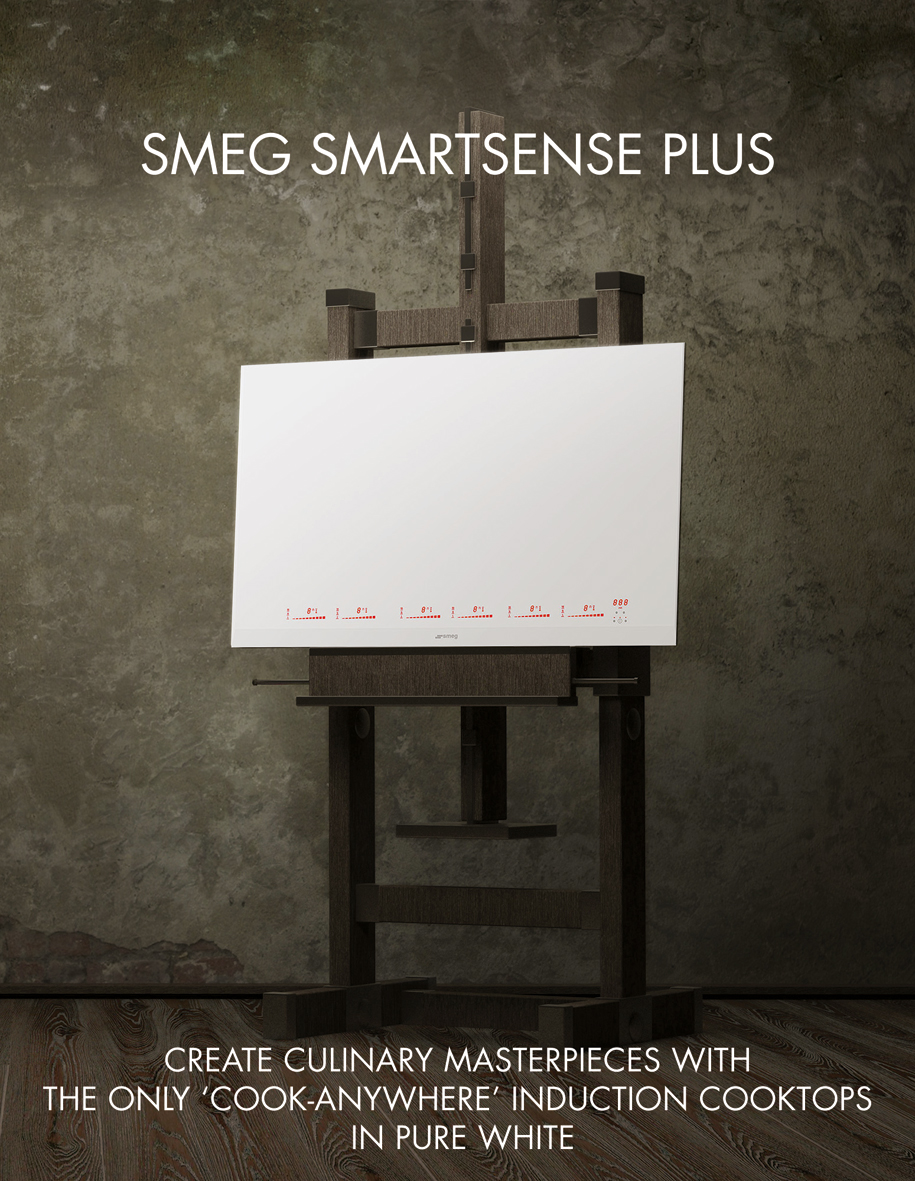 While there is power in abundance, it is only used when needed, so induction cooking is surprisingly energy efficient – a litre of water will boil on induction in about half the time of gas and a third of the time of electric ceramic cooking, so less power is required overall.
View the entire range of Smeg induction cooktops
---