There's more to food preservation than simply keeping food cold. With Sub-Zero's range of built-in refrigeration products, guarding freshness is a breeze. The designer refrigeration products address the three pillars of food preservation: temperature control, proper humidity, and purified air.
Sub-Zero's built-in refrigeration models incorporate this leading technology with the unmistakeable elements that make for great design – handsome lines, distinctive grille, sleek hinges – everything the modern design lover is after.
The 1067mm Sub-Zero French door refrigerator/freezer is the latest addition to the renowned Sub-Zero line of built-in refrigeration. The two refrigerator doors allow for more open-door access, a benefit for small kitchens, or where space is an issue while still providing a generous 420L refrigerator capacity. In addition, the spacious 220L freezer drawer provides ample storage space for frozen foods.
Sub-Zero refrigeration couples outstanding design with a unique food preservation system engineered, built and tested to perform like no other. Dual refrigeration provides the ideal humid yet chilly conditions for fresh foods, along with dry, frigid air for frozen foods. A NASA-inspired air purification system scrubs the air of ethylene gas, bacteria, mould and viruses.
Bright LED lighting illuminates the interior, and a discreet internal water dispenser provides up to 1 L of chilled, filtered water at a time without disturbing the seamless design of your kitchen. An advanced water filtration system significantly reduces contaminants while preserving water's fresh, clean taste.
The fridges are available in stainless steel, with your choice of pro or tubular handle styles to coordinate with Wolf cooking equipment.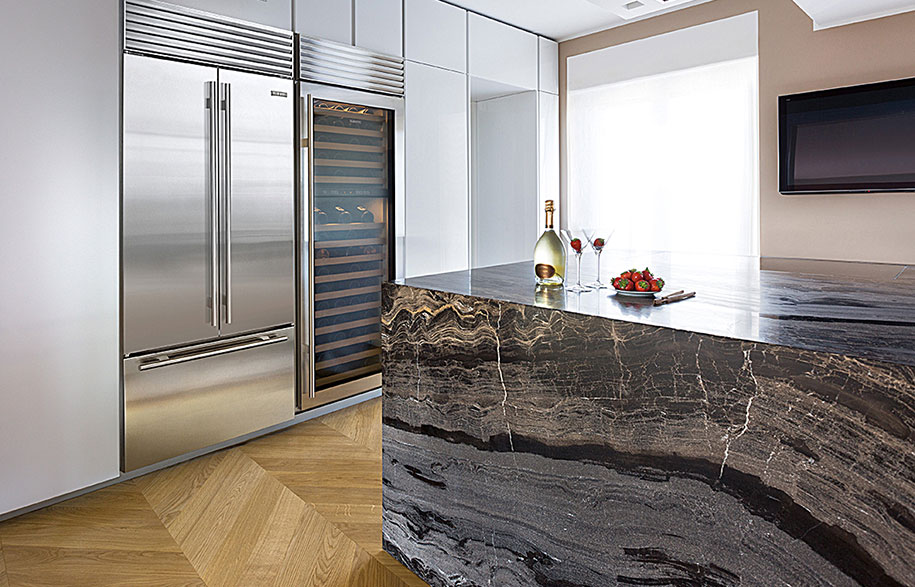 ---