Luxa Rectanglar Dining Table from Totem Road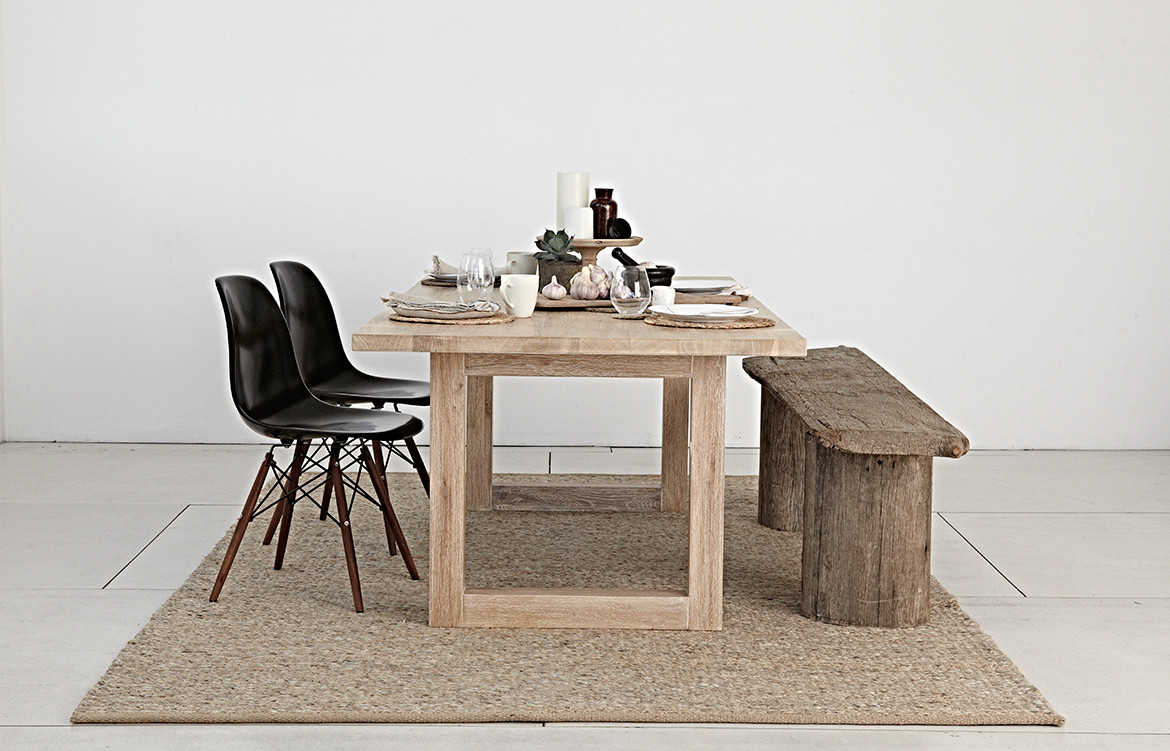 Luxa's timeless appeal lies in its luxurious, functional proportions and authentic simplicity, giving you the freedom to personalise the surrounding space. Luxa is crafted from ethically-sourced sustainable solid oak with stunning hand finished natural grain throughout. Available in perfectly proportioned rectangle and round options there is a Luxa dining table to suit any space or seating configuration.
Ribbon Lounge Setting from Robert Plum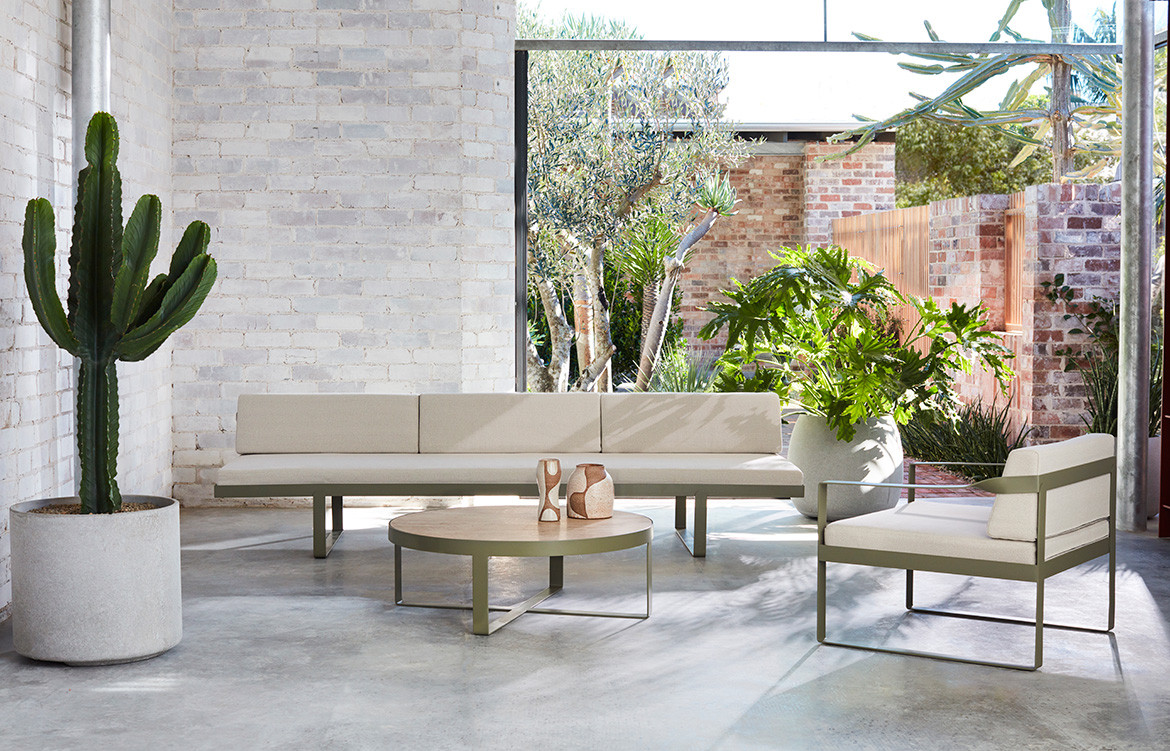 The Ribbon collection from Robert Plumb offers a visually light and open look to complement modern architecture. Overall height is kept low to ensure views remain uninterrupted. The sofa frame is offered in a range of eight contemporary colours in matte finishes or in classic black and white in a satin finish. Australian made. Designed by David Harrison of Design Daily from Robert Plumb.
Trace Drinks Trolley from Tait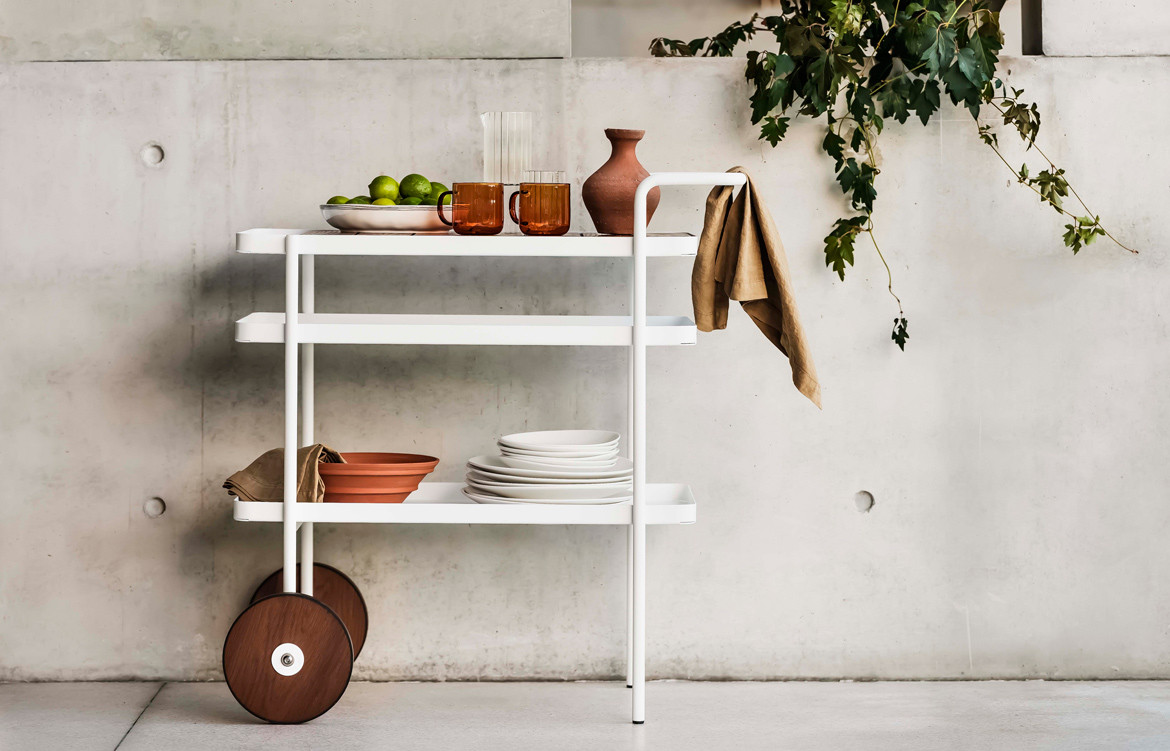 Synonymous with the Trace collection's aesthetic, a tubular frame supports the trolley while also connects to three functional shelves that can host a range of drink and dining essentials. A curved handle bar and oversized timber wheel ensures effortless mobility while legs that ground to the floor allow the trolley to sit securely in and around outdoor dining and lounge areas.
Move from Sonos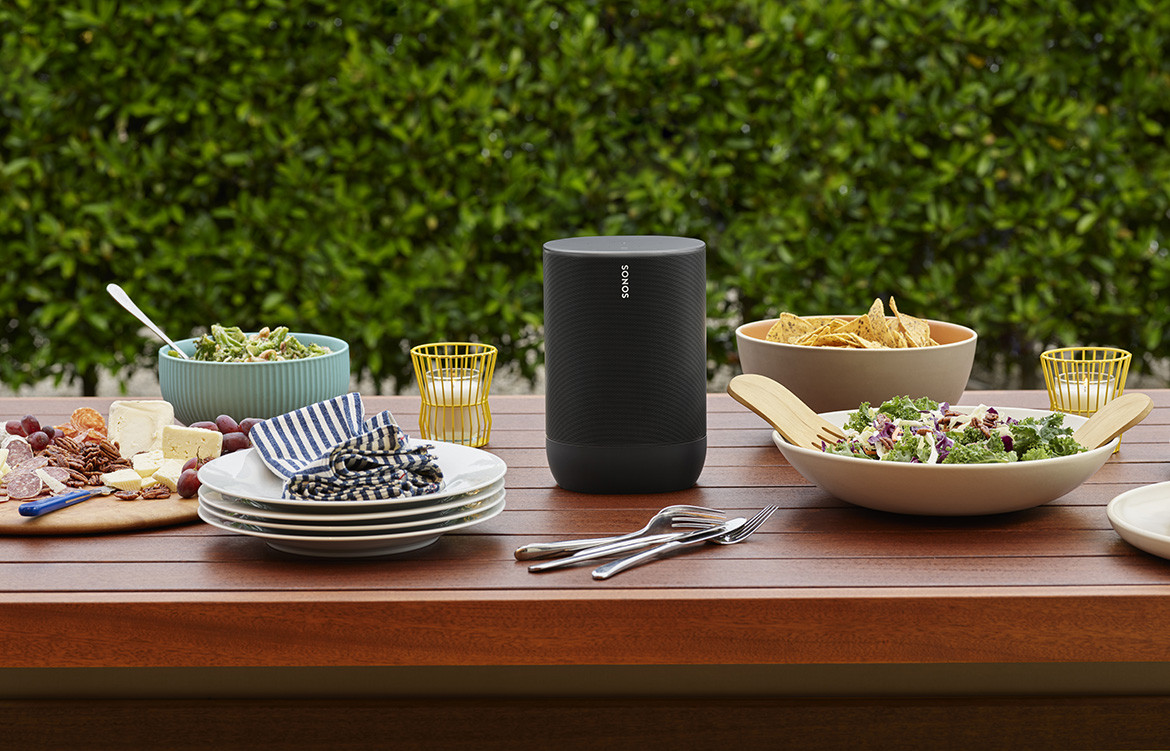 Whether you're beachside, poolside, or perched on a rooftop, the Sonos Move battery powered smart-speaker lets you enjoy listening to your favourite music hands-free, and WiFi-free. It has a long-lasting battery that offers a runtime of up 10 hours and can be simply recharged by placing it on the included indoor charging base.
Adularia Drinks Trolley from Domo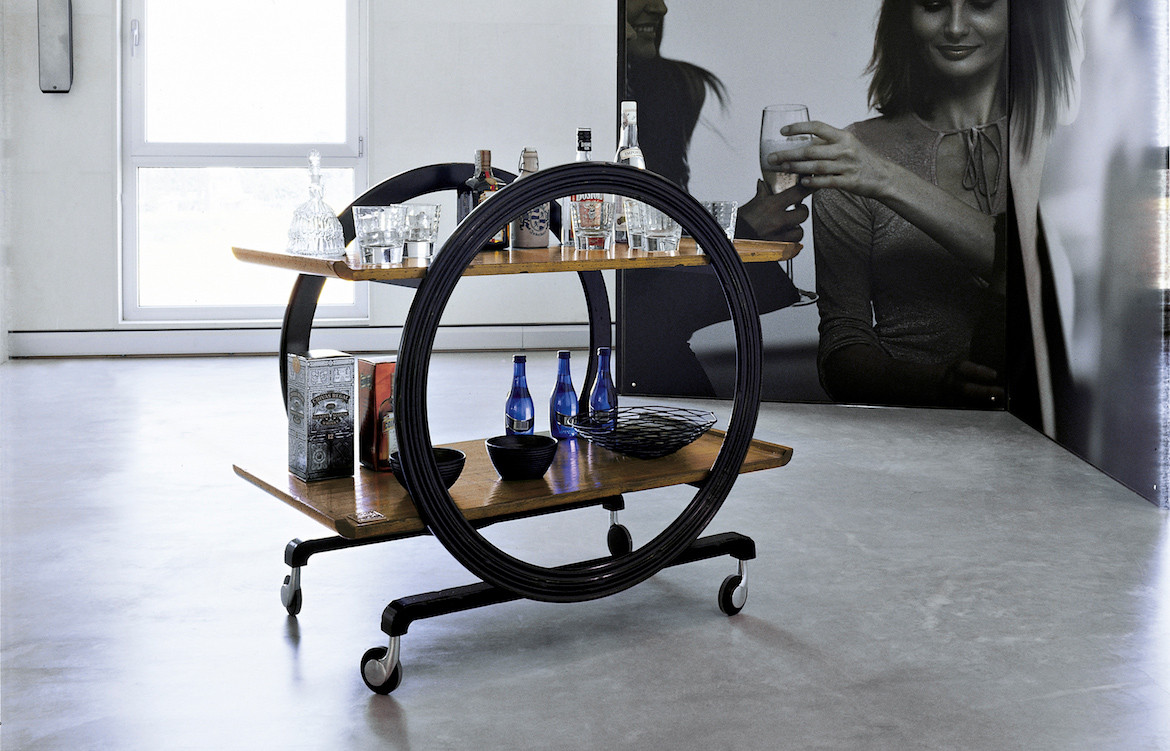 This Art Deco inspired drinks trolley is an ideal piece which is both stylish and practical. The structure is in solid Beech, the tops in solid poplar, the wheels are in chromed metal and plastic (should this move from here) Available in a number of different finishes and made in Italy.
Wine Climate Cabinet 200 Series from Gaggenau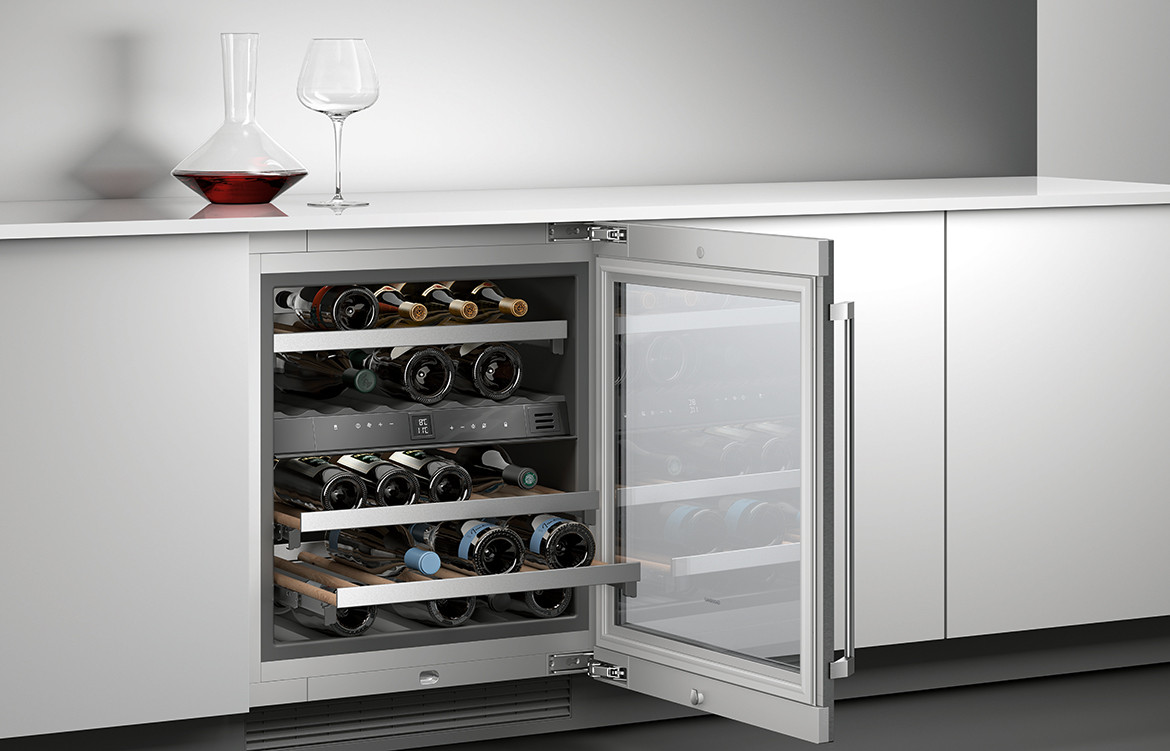 The under bench wine climate cabinet 200 series integrates perfectly into any kitchen, whilst offering every function, including two independent climate zones and even a presentation light. Stainless steel with framed glass, 82cm high by 60cm wide it holds a substantial 34 bottles in perfect comfort.
Jim Pill Table from Koskela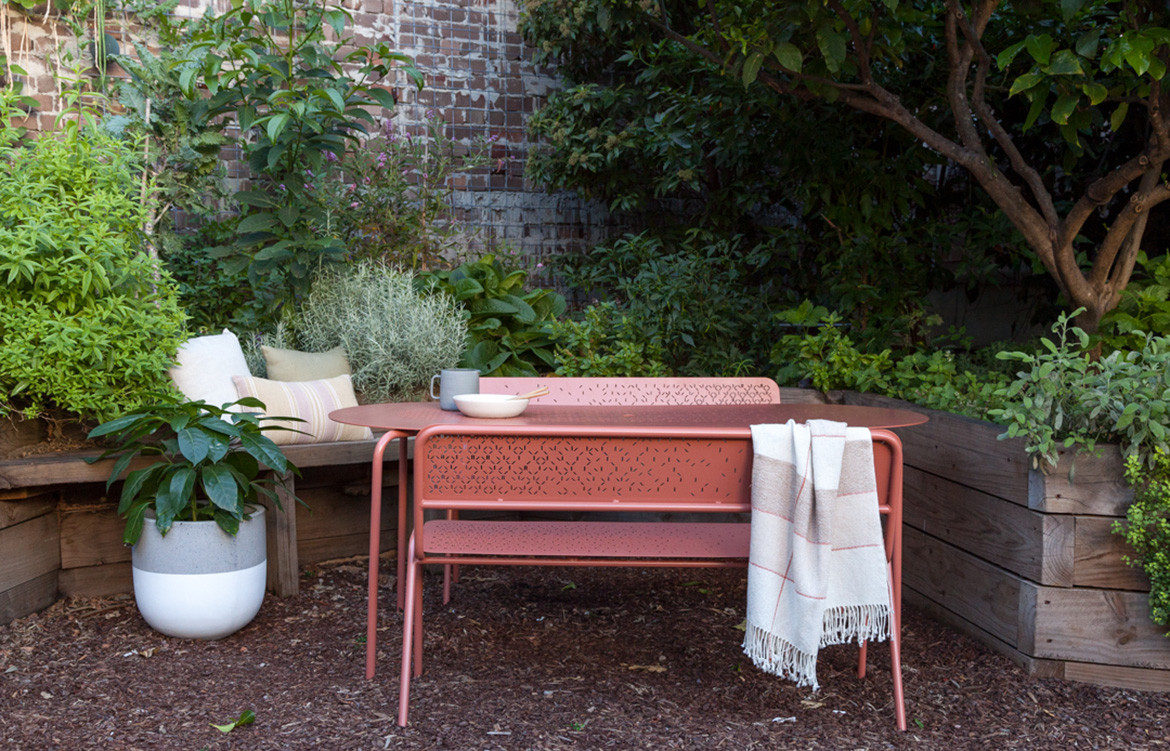 The Jim outdoor pill table can comfortably seat six, but has a lightweight appearance due to the tabletop sitting slightly short of the frame. It has rounded corners to mirror the curve in the leg. The tabletop also features a perforated pattern and umbrella hole. The Jim outdoor pill table can be powder coated in a range of Koskela colours.
OFYR Island from Ignite Fireplace Studio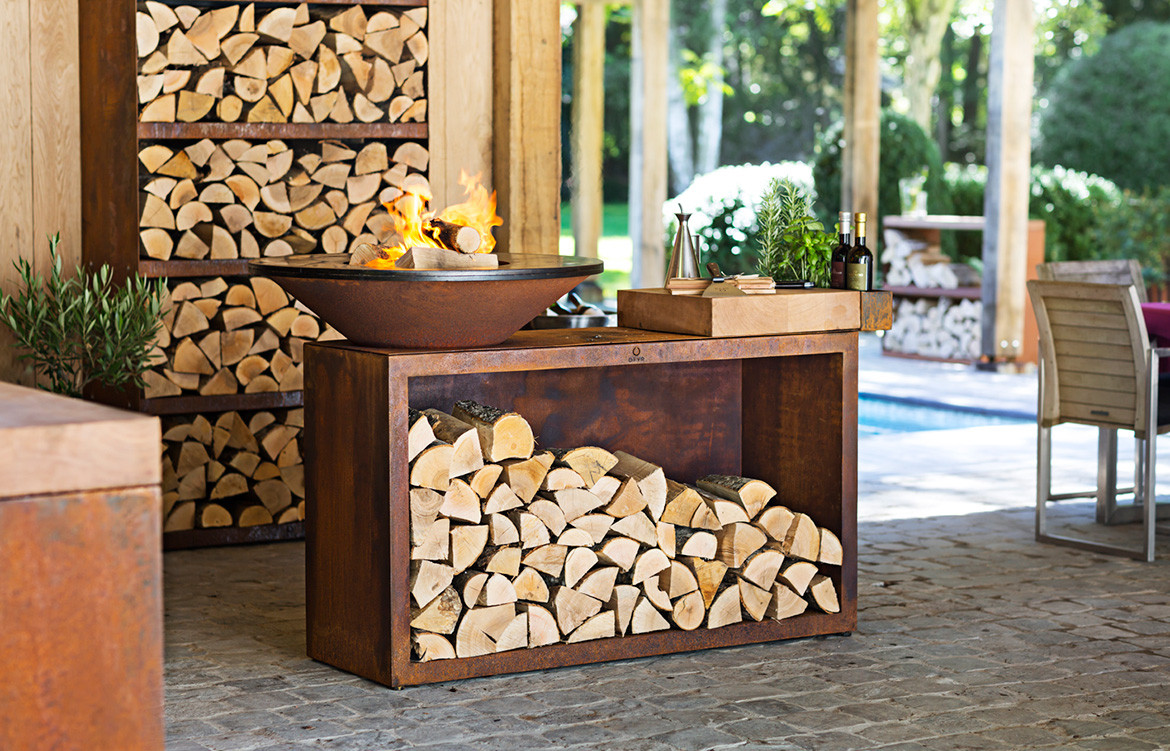 This all-in-one unit combines unbeatable style and functionality in a compact design. Constructed from durable corten steel, it includes an 85-centimetre or 100-centimetre OFYR cooking unit with wood storage, solid wood chopping board and a handy accessories tray for utensils and condiments. The OFYR Island is your full outdoor kitchen that will provide an ultimate experience with friends or family.
Eames Moulded Plywood Dining Chair from Living Edge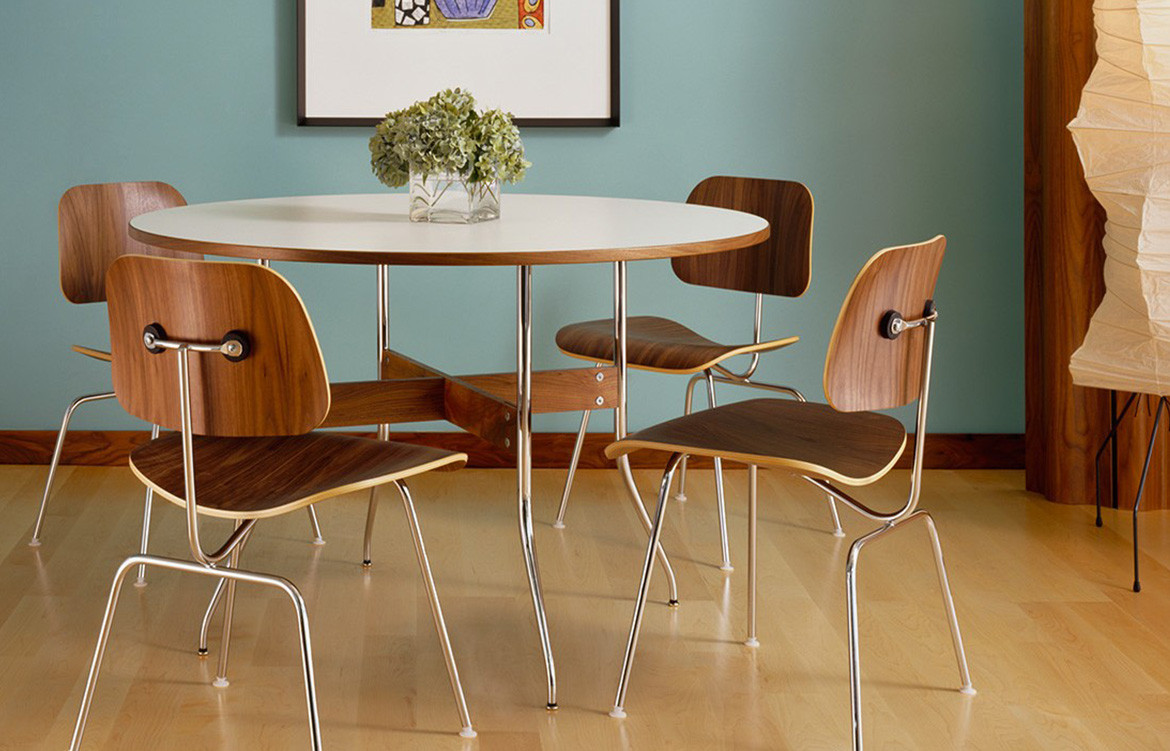 Designers Charles and Ray Eames established their long and legendary relationship with Herman Miller in 1946 with the boldly original moulded plywood dining and lounge chairs. Since then, the chairs' aesthetic integrity, enduring charm, and comfort have earned it recognition as the best of modern design. They work just about anywhere — from elegant dining rooms to eclectic bungalows, and casual kitchen tables.
Senja Sofa from Cosh Living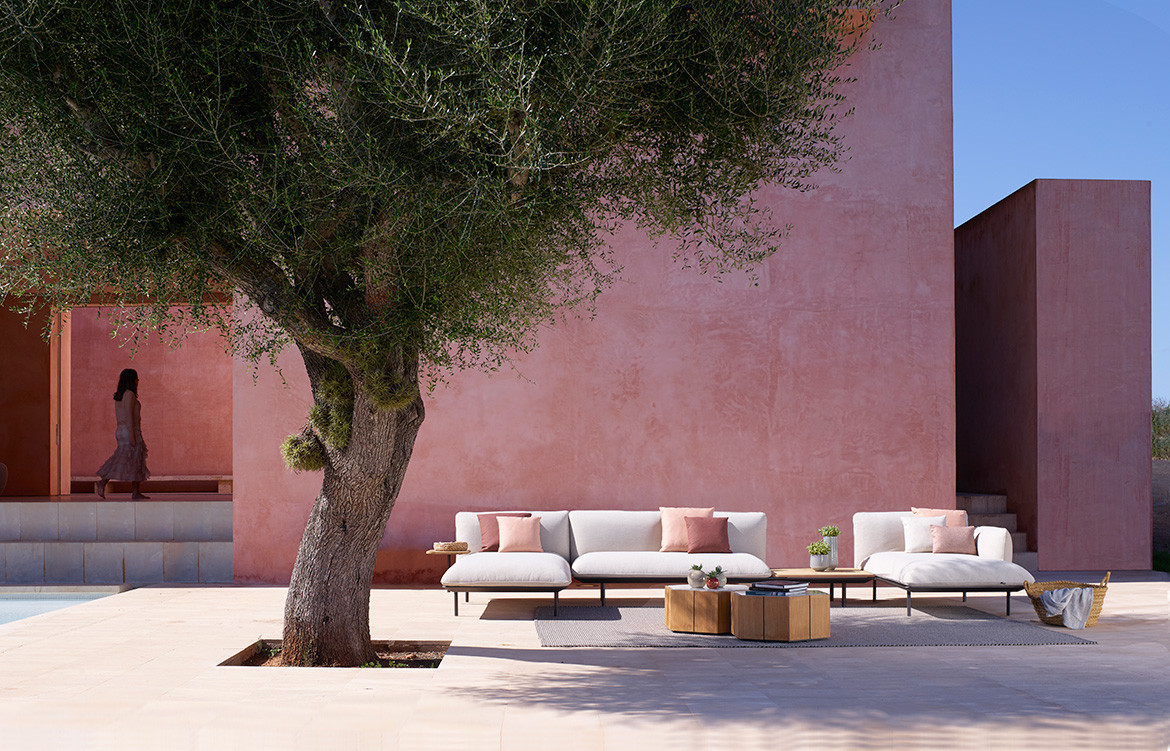 Senja comes with regular or extra-deep cushions for the ultimate outdoor lounge experience. The generous cushion filling gives them a pleasing organic shape, finished with a piped seam detail. The powder-coated aluminium frame in Linen or Wengé is available with teak or matching aluminium legs.
---