The invitation-only, sold out event was met with perfect weather conditions and a crowd who were wowed with the best of the best.
Organised by Supercar d'Elegance, the event was designed to allow supercar owners, celebrities and connoisseurs an opportunity to rub shoulders with fellow car enthusiasts in a relaxed environment and to view the latest range of supercars and associated products on the market.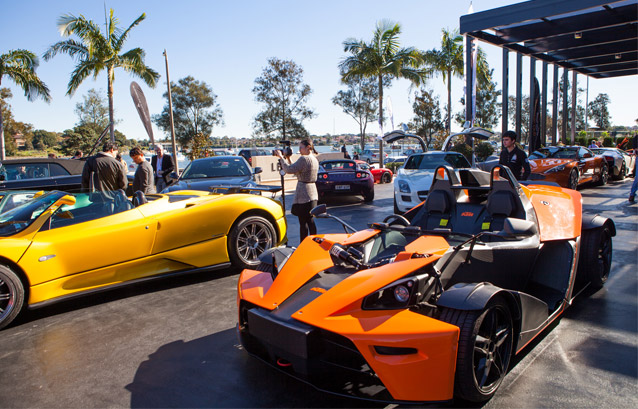 According to Sam Movizio, Chairman of Supercar d'Elegance, the gathering was very well received by owners and supporters alike. "The event was enjoyed by all.  Guests wanted to know when we were staging the second one." He said.
"We had the latest McLaren MP4-12C and Ferrari 458 Italia Spider convertible on display plus examples of the Lamborghini Aventador, Bentley Continental GT, Mercedes-Benz SLS Coupe and convertible, Rolls-Royce Phantom Convertible, Shelby Mustang Super Snake and several Tesla Electric supercars. We even had classics from the 1960's in the form of a Ferrari 250GT Lusso Coupe and Aston Martin DB4 Convertible as well as one of the world's first supercars, a 1912 Rolls-Royce Silver Ghost." Movizio added.
With over 60 vehicles on display, guests indulged in a stunning collection of remarkable and exotic supercars, complemented by some impressive entertainment.
Guests were entertained with a dazzling burlesque show from Rachel St James and an exhilarating musical performance from Jane Cho in which a classic Ferrari Dino was revealed to the crowd.  There was also a skilled live demonstration of body painting by one of the event sponsors, Advanced Airbrush.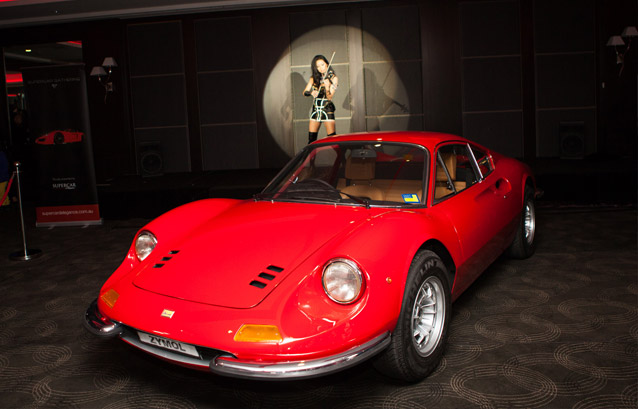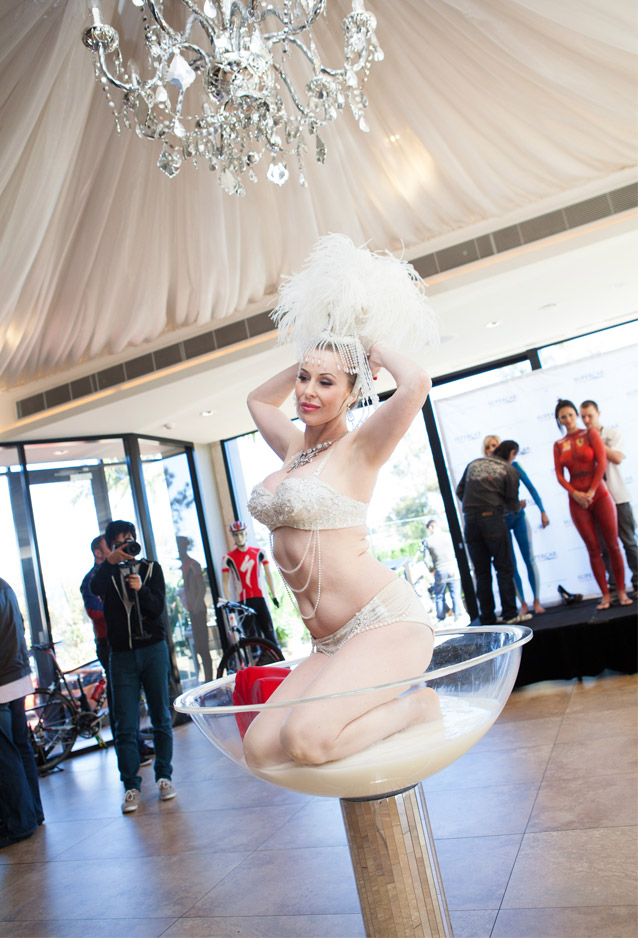 Plans are well underway for the next Supercar d'Elegance event. If this Supercar Gathering is anything to go by, the next event will be an even greater display of speed, power and beauty that will leave spectators breathless.
Tags: more2news, Supercar D'Elegance
---