For those of us lucky enough to idle away our summers between Capri, Amalfi and Portofino there are few accessories more important than the leisure craft.
The Aquariva speedboat, product of a collaboration between Marc Newson, Riva and their official designers, Officina Italiana Design, marks the return of a nautical icon reinterpreted for the modern context.
The Aquariva's design is faithful to the original, fluid contours of the Riva speedboats, and touches like the separate driver and passenger seats are a nostalgic reference to early models in the range. However Newson's brilliance is evident in the changes he has made, which flow seamlessly with the boat's classic elements. The re-imagining of the transom (the surface at the stern of the boat) not only complements the vessel's sleek, narrow lines, it also makes it significantly easier to climb in from the water.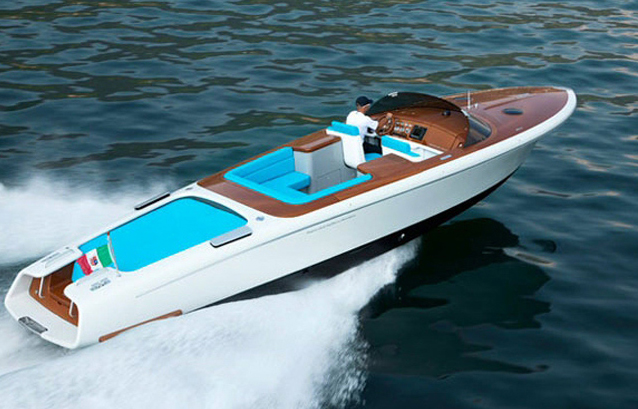 Replacing the traditional wooden deck and cabin cladding with a textile-based laminate (phenolic composite), retains the rich hues of the Aquariva's predecessors but makes the surface much more resilient, and the anodized aluminium hull endows the whole with a contemporary sophistication without compromising the authenticity of the aesthetic. As Larry Gagosian (of Gagosian Galleries, distributors of the Aquariva) says, "Aquariva by Marc Newson is a natural extension of the artist's work with planes and automobiles. The result is a brilliant blend of form and function, looking back to La Dolce Vita of the 1950's and 1960's and forward to the latest trends in nautical design."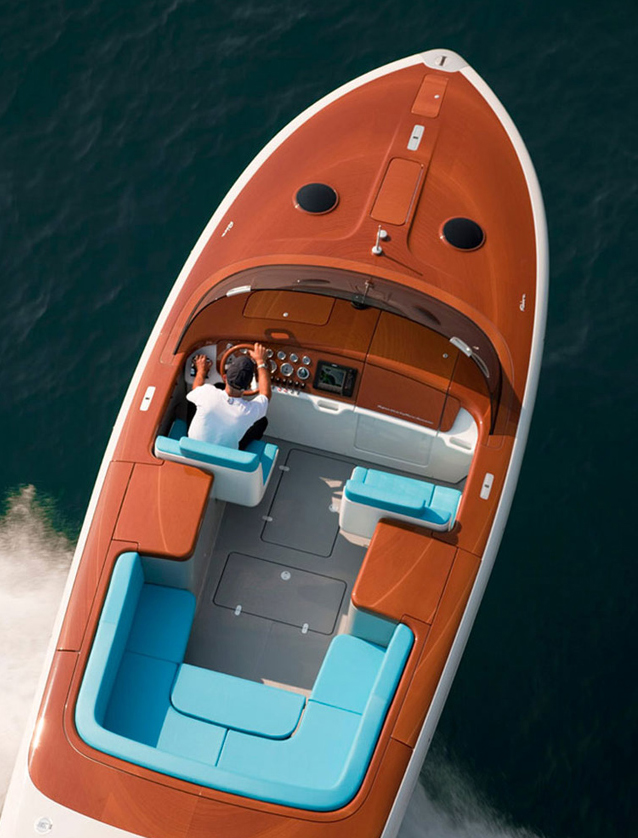 The Aquariva is produced in a limited edition of 22 units and is distributed by Gagosian Galleries.
---